Executive Fast Track Program
Your fast track to top leadership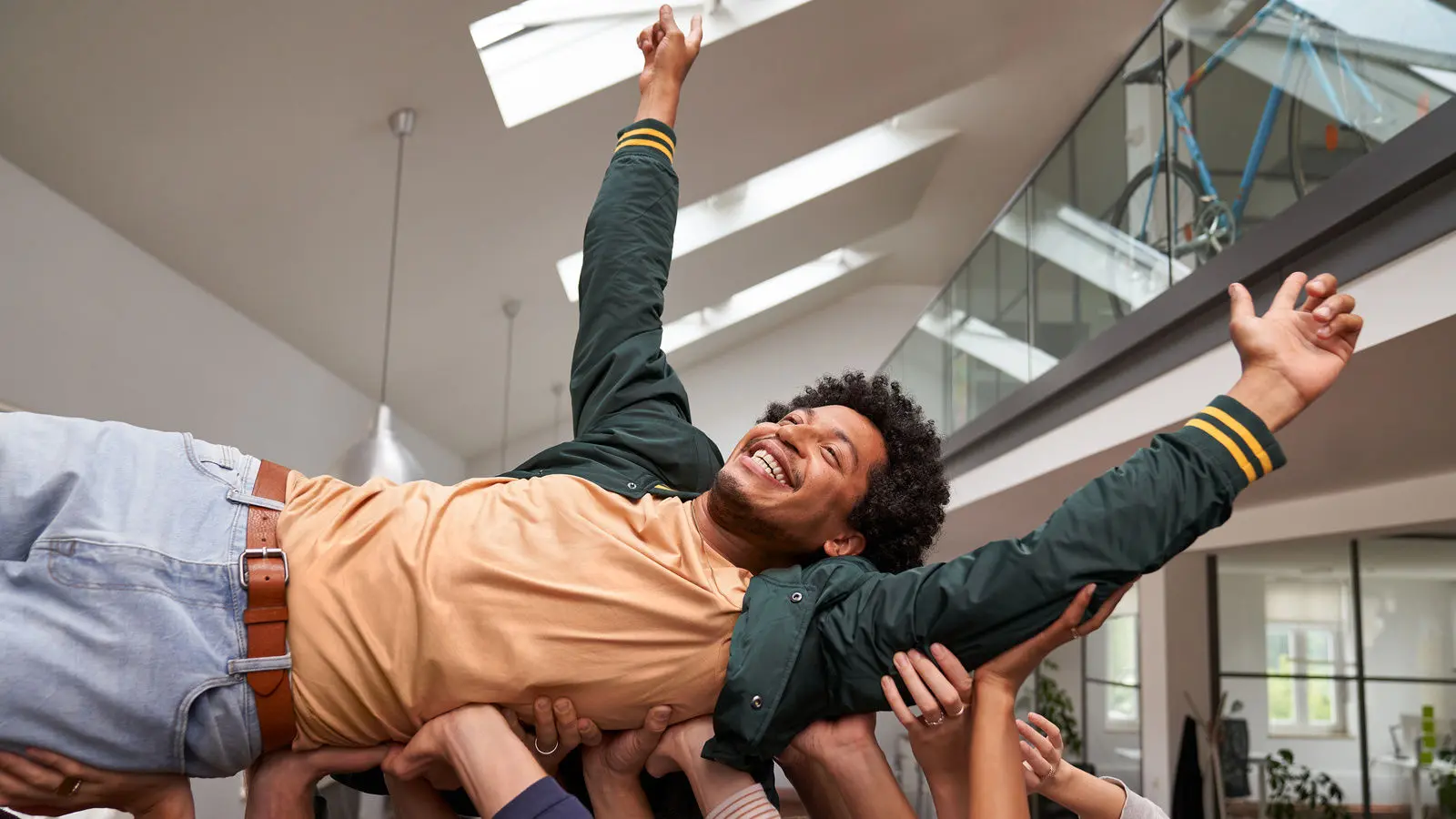 Your fast track to top leadership
We want you as future executive leader: To accelerate new business development, drive change and inspire working culture at Bosch. With our Executive Fast Track Program, we invite professionally experienced high potentials to shape the future of Bosch. The exclusively tailored program offers you a rapid and comprehensive insight into our organization of more than 400,000 associates, a high-class network of global top leaders and finally an influential leadership position in one of our fastest growing business divisions.
Within 12 months, you get equipped with everything you need to understand Bosch, your business division, and the top seeked leadership competences within our organization. You will rotate every 3-4 months to another insightful job station, take over a challenging project and have the chance to get in contact with top level management. With the guidance of a personal mentor also at top management level and your individual training budget, you will continue to expand your personal strengths.
Three locations domestically and abroad
Personal mentor at top management level
Individual training budget in addition to your participation in our Executive Talent Pool development program
Next higher leadership position right after the program
Permanent employment contract from the beginning
Flexible entry date
Get equipped with everything you need to be an influential and successful leader
Right after the program, you take over the individually predefined leadership position you have been preparing for during the last year. Your gained skills and Bosch knowledge, your rich network as well as the leadership trainings during the program provide you with everything you need to be your best self in your leadership role. Of course, you stay a member of our Executive Talent Pool for your further rapid personnel and professional development within the Bosch group.
Your profile and application
As one of our top leaders, you have an outstanding intellectual capacity, learning ambition, emotional power and interpersonal impact. Your proven ability to perform in complex systems like Bosch, your excellent self-management and high resilience are your key characteristics. Last but not least, you are an inventive mind and out-of-the-box thinker with do-it mentality, who makes a real difference in shaping Bosch. Sounds like you? Join us!
During your application phase we focus on you personally and guarantee confidentiality.
Within a first online interview we will get to know each other. As a next step, you will be invited to an on-site interview. Here you will get insights into your future work area, meet peers and get to know your future mentor. After having passed this successfully, you will receive soon the offer for your spot in our Executive Fast Track Program.
Participating business divisions
Automotive Aftermarket
The Automotive Aftermarket division, headquartered in Karlsruhe, Germany, is responsible for Bosch's global automotive aftermarket business. In more than 150 countries, our 13,000 associates supply customers in the aftermarket & workshop with automotive & commercial vehicle spare parts, modern diagnostic and workshop technology & software for diagnostics and service training. The division is also responsible for the "Bosch Service" workshop concept, one of the world's largest independent workshop chains.
Cross domain computing solutions
In cross domain computing solutions, we join forces to form a strong cross-domain team of 17,000 experts in more than 20 countries who shape the future of vehicle electronics and software, and enable our customers to provide personalized, automated, and connected mobility for everyone.
Automotive steering
At automotive steering, we are the world leader for innovative automotive steering solutions. With almost 5,000 associates in 10 countries, we secure our profitable growth in all markets. We act sustainably and make driving safe, smooth and exciting.
Automotive electronics
At automotive electronics, we are the electronic heart of Bosch. With 14,000 associates in 20 countries, we develop, industrialize and manufacture automotive ECUs as well as electronic key components for automotive and consumer electronics.
ETAS
Mobility is undergoing a fundamental transformation with software at the center. ETAS enables its customers to master the complexity of the entire software lifecycle, contributing to the vision of the fully programmable vehicle of the future. The portfolio at ETAS includes vehicle base software, middleware, development tools, cloud-based operational services, cybersecurity solutions, and end-to-end engineering and consulting services for the realization of software-defined vehicles.
Work #LikeABosch — Apply now
YouTube
Video cannot be shown without your consent