We innovate for life: top-level research for Bosch
At Bosch Research, around 1,700 experts research the technologies for the Bosch products of tomorrow and beyond.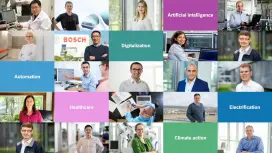 Creating technology for life and thus products that make life better — that is Bosch's aim. At Bosch Research, we do the groundwork for this. As the central point of contact for technological innovations, we work with the business units to develop the next generation of Bosch products — and the one after that. At the same time, we identify key technologies of the future and make them usable for Bosch. Researchers at Bosch Research also analyze geopolitical, social, economic and technological megatrends that will shape the world of tomorrow — thus safeguarding Bosch's technological future viability. At Bosch Research, research work is never an end in itself: in keeping with the spirit of our group founder Robert Bosch, it should create added value for people while protecting our natural resources.
First class: our experts at Bosch Research
We have around 1,700 experts who are largely responsible for the success of Bosch Research. From physicists and electrochemists to software developers: we rely on the expertise and ideas of our employees to meet the challenges of the future. They are part of a diverse international team that works closely together at nine locations in six countries. Focusing on a wide range of disciplines, they constantly push the boundaries of what is technologically feasible. Bosch Research also serves as an ideal entry point for highly specialized professionals at Bosch as a whole. After all, their path often leads them from the academic world via Bosch Research into one of the Group's many business areas. Get to know our research experts here.
Innovation and entrepreneurship: the management at Bosch Research
The management at Bosch Research is known for its spirit of research and entrepreneurial way of thinking. We focus equally on long-term basic research and product-related advance development. Making decisions together and sharing responsibility is particularly important here. Talking to our partners is just as important as mutual support and cooperation — the "how" and the "what" go hand in hand at Bosch Research.
Prof. Dr. Thomas Kropf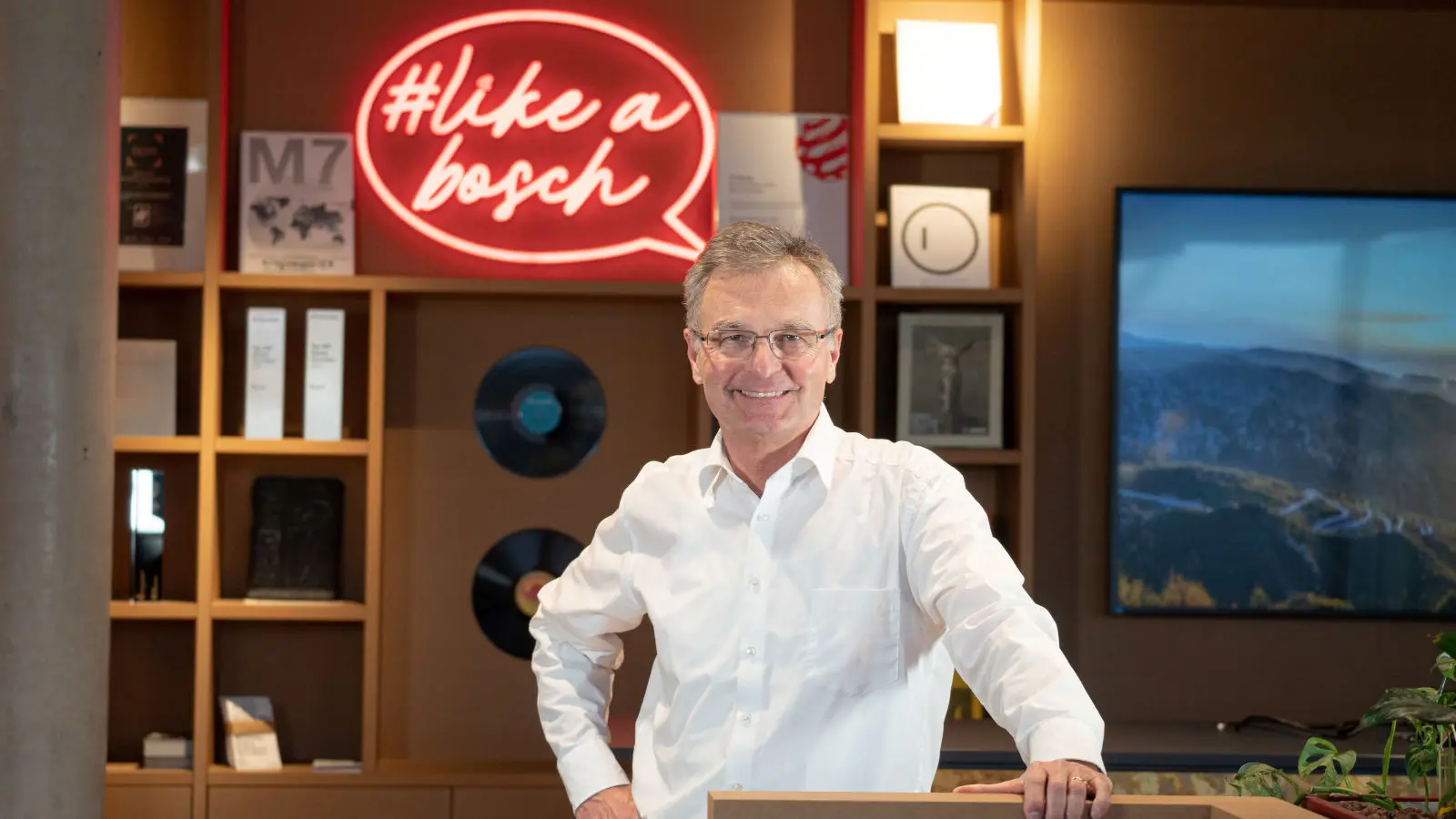 Prof. Dr. Thomas Kropf has been in charge of Bosch Research since 2018. He joined Bosch 20 years ago and worked in various divisions including Automotive Electronics, Chassis Systems Control and Car Multimedia. Kropf studied electrical engineering at Darmstadt Technical University and earned his doctorate and habilitation in computer science at the Karlsruhe Institute of Technology. He also teaches as a professor of technical computer science at the University of Tübingen. "At Bosch Research, basic research meets applicability," says Thomas Kropf. "Our close relationship with scientists and industry and the interdisciplinary work in an international environment make Bosch Research a unique place to create innovations."
Dr. Peter Wolfangel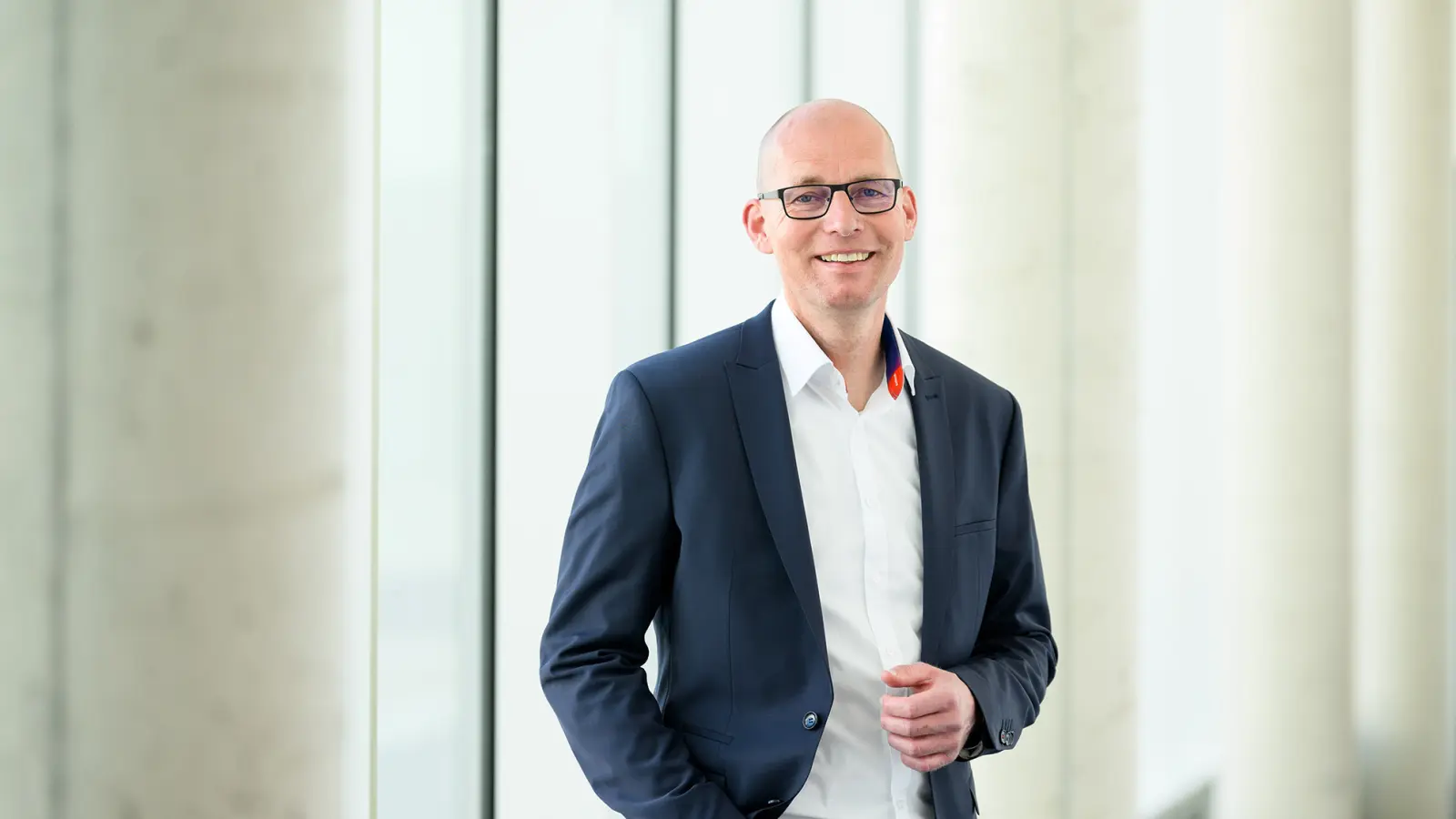 Dr. Peter Wolfangel holds a doctorate in chemistry. He joined the management of the central division in 2022. In this position, he focuses on applied research and production technology and also manages the Renningen site. He has worked for Bosch for more than 20 years and held various management roles within the Automotive Electronics division. He has been part of the Bosch Research team since 2019 and was Head of Advanced Technologies before he was appointed to the Board of Management. "If you love innovations, if you want to help shape the future and if you want to work with highly qualified experts, then Bosch Research is the place to be," says Peter Wolfangel.
Scientific know-how and global partnerships
At Bosch Research, we concentrate on six key areas: automation, digitalization and connectivity, artificial intelligence, electrification, climate action and sustainability and healthcare. The focus is on researching and developing new technologies and concepts to support the Bosch divisions in product development. Each of the nine research sites specializes in those research fields that match the scientific and technological profile of the particular region and the local Bosch divisions. The fact that the business units are heavily involved in our research projects allows close cooperation from basic research through to product development. You will find details of the Bosch Research sites here.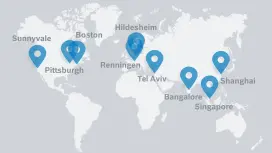 Our employees' performance speaks for itself: our experts are directly involved in around a quarter of the patent applications filed by Bosch each year. Every year, they publish around 500 articles in well-known scientific magazines and make appearances at international conferences.
To take advantage of the many ideas that come about outside Bosch, Bosch Research cooperates with some 50 world-class scientific institutions. Partners include top universities such as Carnegie Mellon University and Harvard University in the USA, Tsinghua University in China and the Technical University of Munich in Germany. We work together in various ways — from joint supervision of doctoral students to extensive research projects, some of which are publicly funded.
Thinking technology and business models together
At Bosch, science and entrepreneurial activities go hand in hand. One example is the "grow platform", our internal start-up incubator. With its global "Home for Bosch Intrapreneurs", the grow platform is a place where ambitious employees are given decision-making freedom, business responsibility and direct access to financial resources and business know-how. Intrapreneurs develop and establish new, globally active business areas for Bosch. Working closely with research, they ensure that scientific findings and technologies are taken into account in new products and business models.
Another key area at Bosch Research is research into artificial intelligence (AI). The Bosch Center for Artificial Intelligence (BCAI) is a network of experts from Bosch Research and the business divisions. Here, experts come up with new ideas allowing Bosch to use artificial intelligence in virtually every product and technological development.