Top-class research for the transformation
Bosch Research is laying the foundations and developing solutions for a digitalized, electrified and more sustainable world.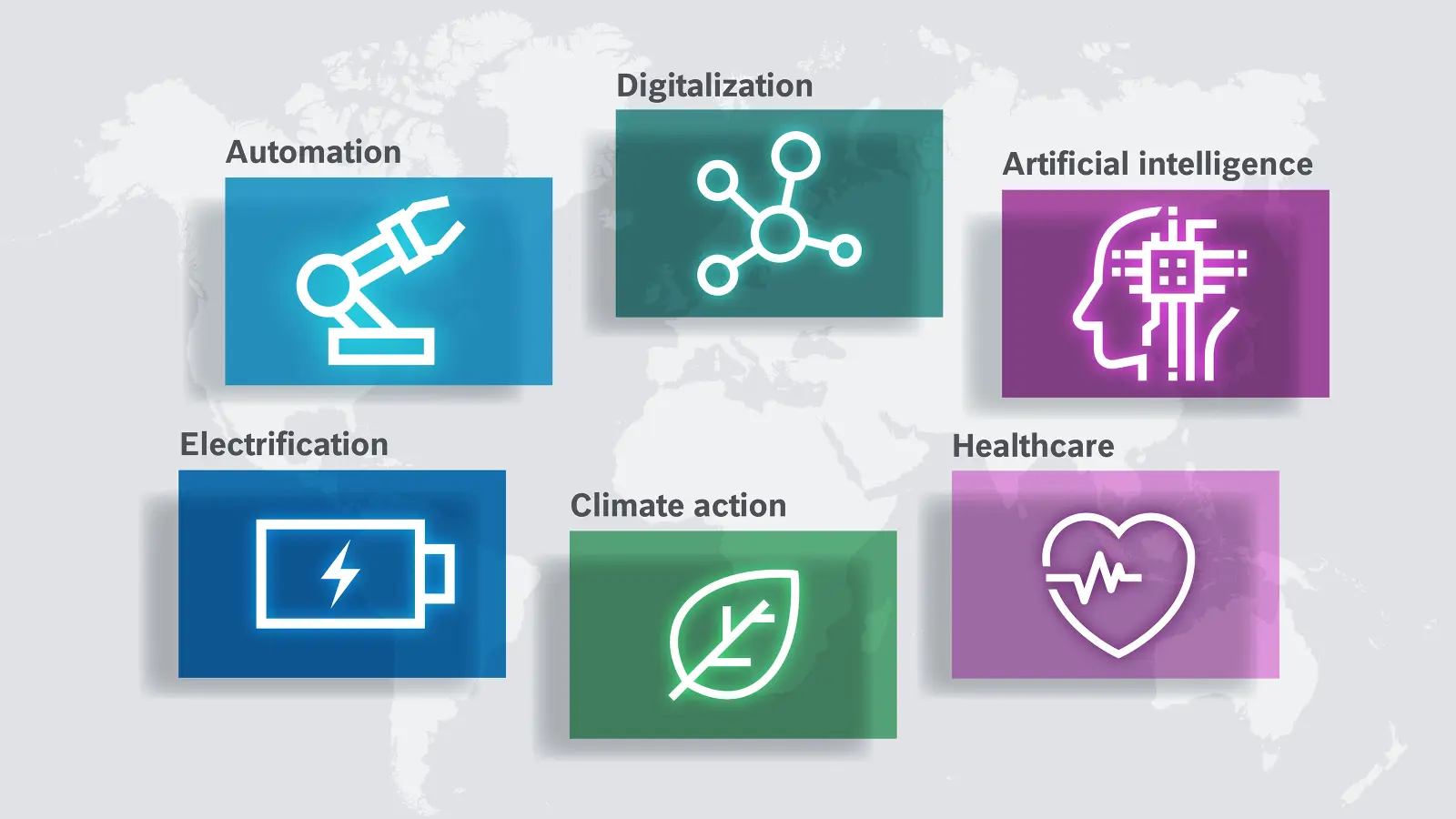 Sustainability and climate action, electrification and digitalization are trends which are changing both society and industry. At Bosch Research, we play an active role in shaping them. We research and develop technologies which improve people's lives and make industry more sustainable, safer and more efficient.
Through our research and advance development work, Bosch Research supports Bosch's entire range of products. We look far into the future to identify trends in industry and society and make them usable for Bosch. We have around 1,700 researchers who bridge the gap between science and industry: from automated driving and fuel cells to reliable distributed systems.
Our top-class research is split into six research fields which, as megatrends, shape both industry and management at Bosch: Automation, Connectivity and digitalization, Artificial intelligence, Electrification, Climate action and sustainability and Healthcare.