Innovative healthcare solutions for a better quality of life
Digital and personalized medicine optimizes prophylaxis, diagnostics, and treatment: Bosch Research is developing the requisite technologies for tomorrow's healthcare system.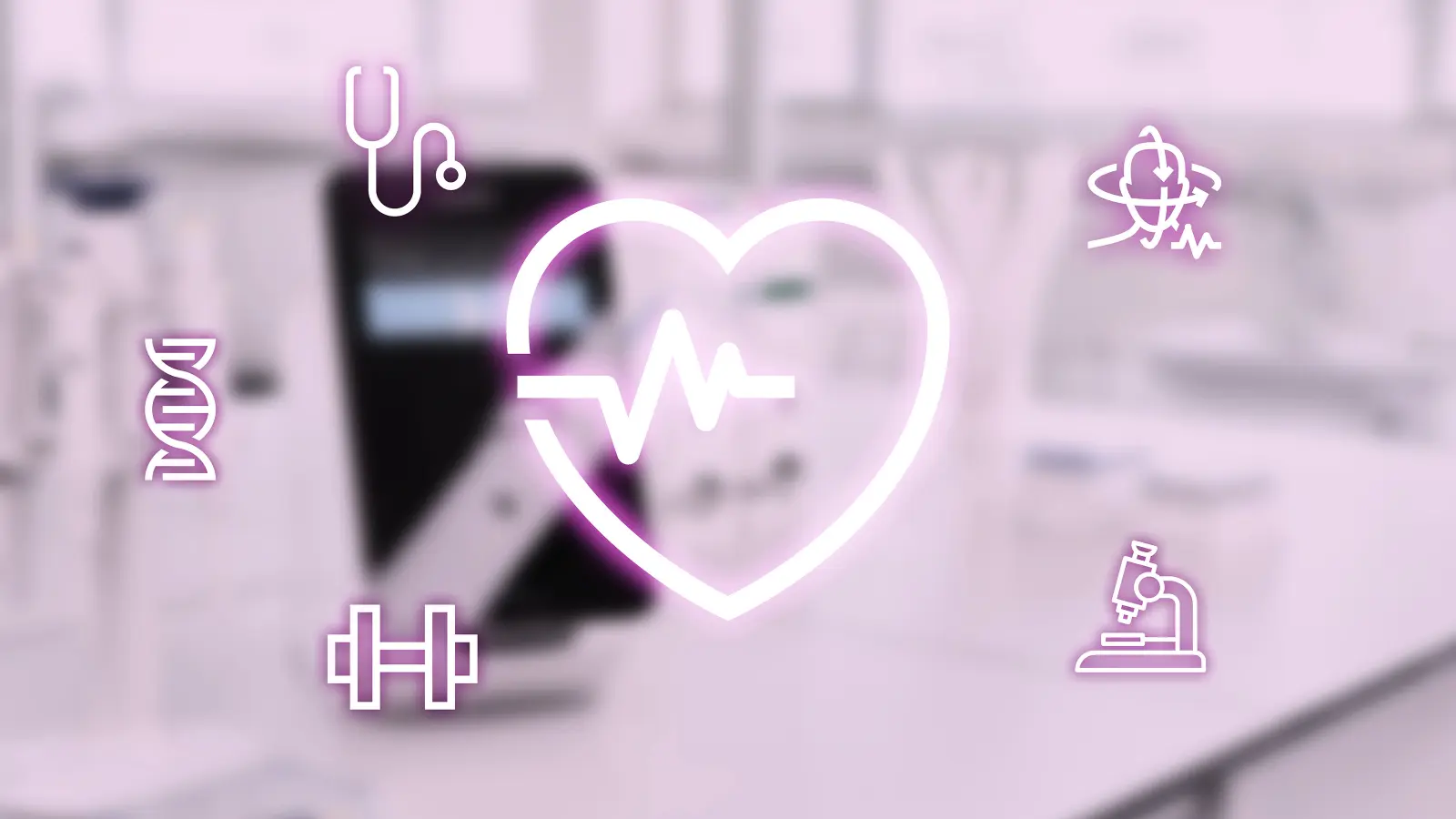 Our health system faces enormous challenges. Given the shortage of skilled workers and demographic change, medicine and nursing are faced with an increasing number of patients, while the time available for diagnosis and treatment is decreasing. At the same time, the aim is to provide a large number of patients with the same high level of care at affordable costs, irrespective of the infrastructure. Digitalized and artificial intelligence (AI)-based medical technology is designed to help doctors make more precise diagnoses and decide on treatment options. Modern testing methods based on high-performance chips also help to prevent diseases or epidemics. For many years now, Bosch Research has been driving healthcare developments with its research activities. We work closely with the Bosch Healthcare Solutions (BHCS) division which brings the innovations we have pre-developed to market and helps to realize the high sales and earnings potential of this market for Bosch.
In addition, we are researching innovations in tumor diagnostics together with the Bosch Health Campus (BHC). The Robert Bosch Hospital (RBK), the Robert Bosch Center for Tumor Diseases (RBCT) and the Institute for Clinical Pharmacology (IKP) in Stuttgart are all part of the BHC. During joint projects, we work with the BHC to validate our new solutions for automated diagnostics in everyday clinical practice on patients. In this case, our solutions are used to develop new, personalized treatment options for patients.
Advantage through synergies
The main areas of application in the healthcare segment, include laboratory diagnostic solutions for the so-called "point of care", i.e. tests that can be performed as necessary at a doctor's office, in a pharmacy or in a hospital instead of in a central laboratory. Our broad research into Internet of Things (IoT) solutions is also taken into account in healthcare or when connecting medical devices for the hospital of the future. Our researchers are systematically and increasingly relying on chip solutions from microsystems technology. At Bosch, microsystems technology in the form of sensors and actuators is a core competence and a unique success story, one which will also find its way into the BHCS microfluid Vivalytic Platform. This allows us to combine miniaturization, automation, connectivity, big data and AI with our diagnostic solutions.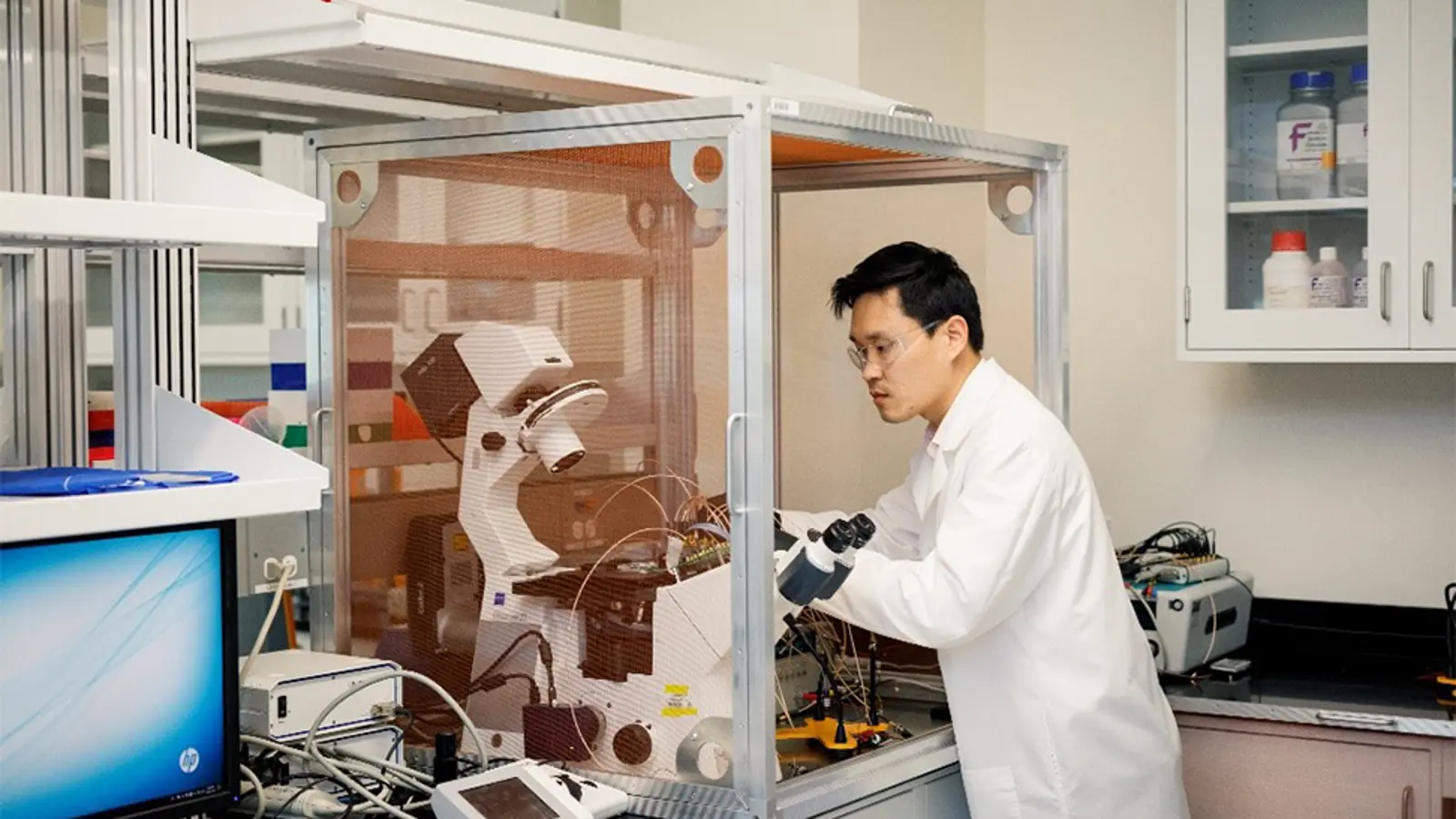 Digitally diagnosed: Vivalytic optimizes test procedures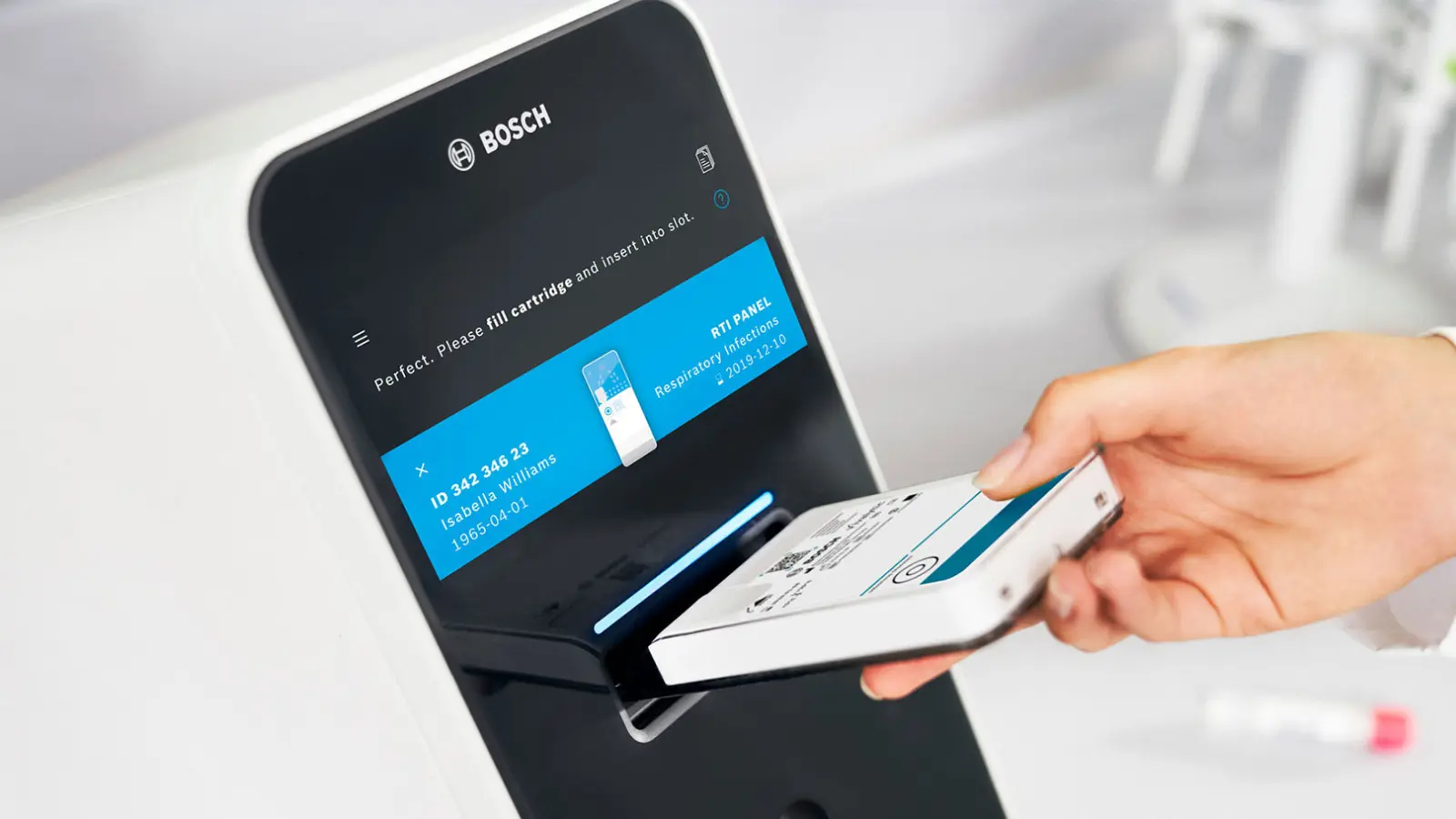 As a universal "lab-on-chip" platform for molecular diagnostics, Vivalytic carries out many complex tests fully automatically — like a laboratory in a very small space. The system takes care of the entire process, from sample preparation to outputting the results. Laboratory workers fill a cartridge with the sample material. The cartridge already contains all reagents required for the analysis. They then place the cartridge in the Vivalytic Analyser which carries out the analysis on its own. In the future, so-called "Bio-MEMS" based on microelectromechanical systems (MEMS) will be the core of Vivalytic: For the first time, Bosch Research has adapted MEMS technologies developed by Bosch for medicine and integrated them into our Vivalytic Platform.
Vivalytic is already being used in a variety of testing procedures and locations — from hospitals and nursing homes to airports or other public places. Here, for example, Vivalytic allows PCR tests for the detection of SARS-CoV-2 to be performed reliably within just 39 minutes.
Fighting cancer with cell-on-chip technology
Personal healthcare (PHC) is another area which is becoming much more important. This refers to a treatment concept that, thanks to modern (genetic) diagnostics, can help patients find a suitable therapy more quickly. In this context, Bosch Research is looking at how cells-on-chip technology can be used to improve the personalization of drug therapies for cancer. Cells-on-chip technology is a biomimetic system of a physiological organ, for example kidneys, liver or skin, which is built on a microfluidic chip. The cell system reflects the structural and functional features of human tissue. This allows reactions to a range of stimuli (including drugs and environmental influences) to be anticipated.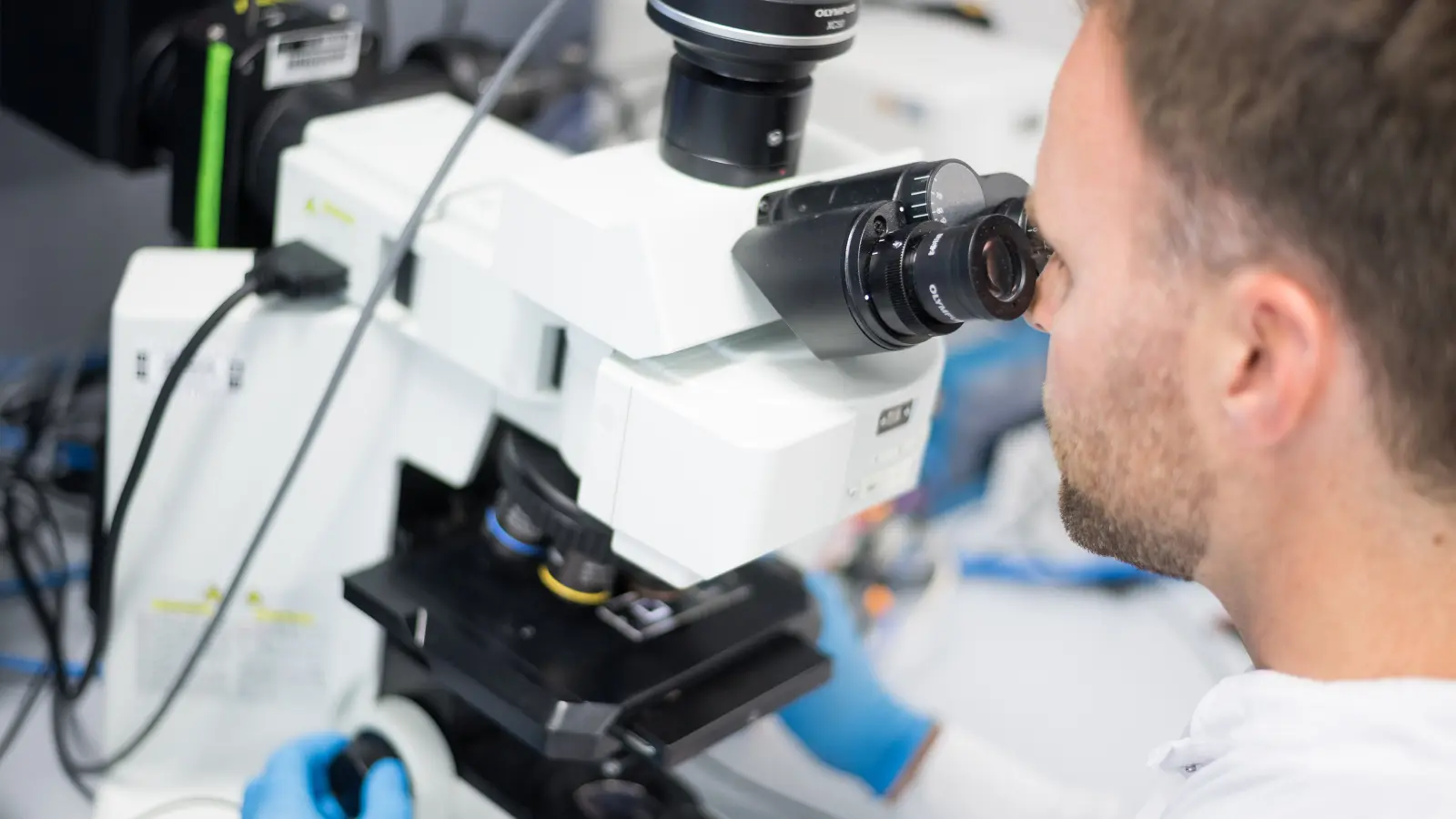 An innovative platform for carrying out and evaluating drug tests on tumor tissue is to be created as part of the collaborative "photiomics" research project which is funded by the German Federal Ministry of Education and Research.
The aim of the partnership with academic, clinical and industrial partners is to create a tumor bioreactor which allows thin slices of tumor tissue to be cultivated in order to test the effect of drugs. The partners are also developing a novel analytical method that includes image analysis using AI for this purpose.
Thinking innovative healthcare solutions together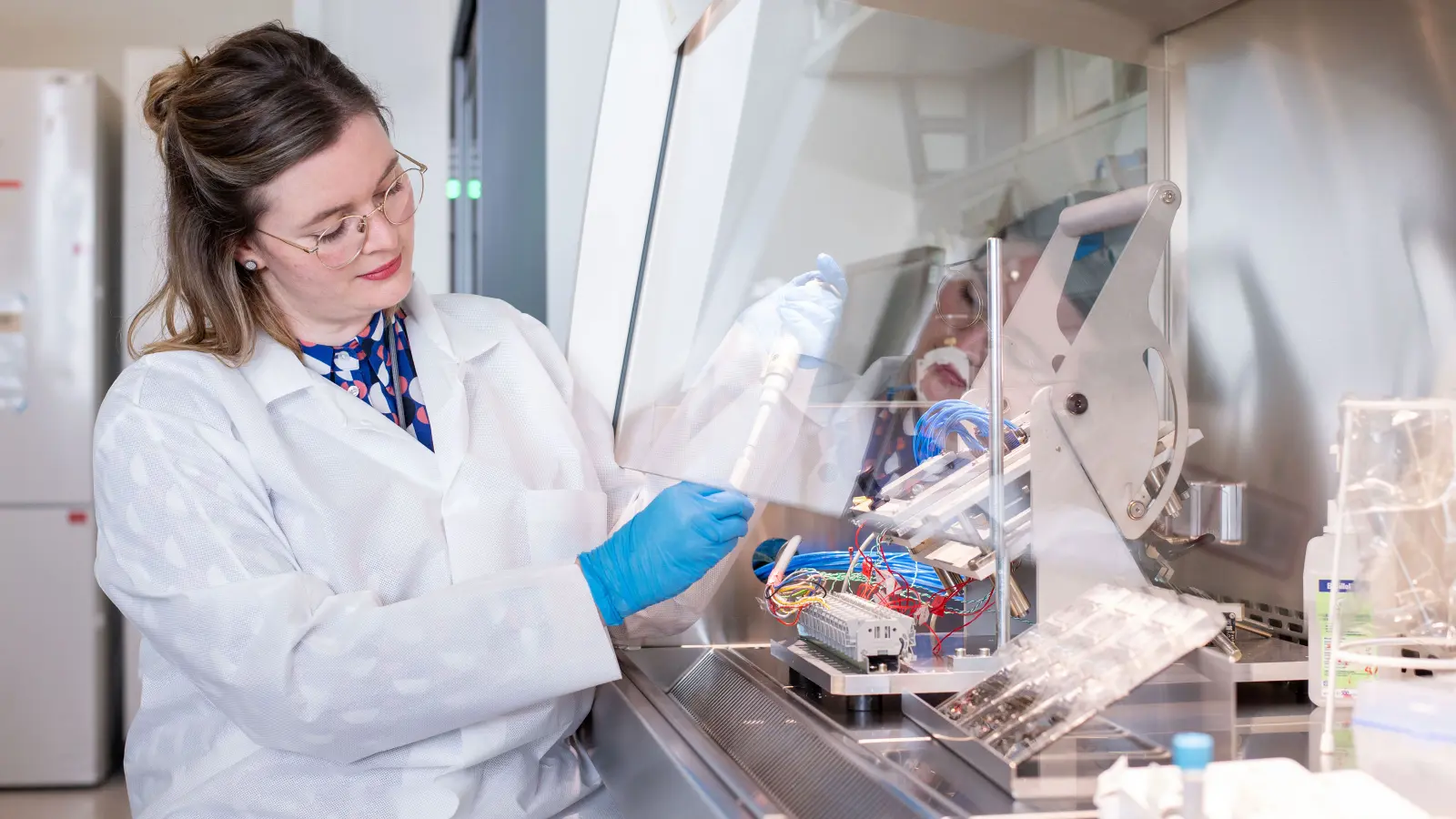 For Bosch and Bosch Research, technologies and innovations in the area of healthcare were always very important. The Covid-19 pandemic and its aftermath have highlighted the need for rapid and uncomplicated diagnostics. Bosch Research has made a significant contribution to allowing even quicker medical diagnoses — from infectious diseases to tumors. The aim is to detect the risk of viral diseases spreading or to develop tailored personalized therapies. Our researchers take advantage of the core competencies of Bosch and Bosch Research, e.g., in the development of MEMS sensors where Bosch has been a global leader for more than two decades or interdisciplinary research in the fields of artificial intelligence, chemistry and biotechnology.