Research on electrification
Under power: Electrification for more climate protection
Bosch Research is driving electrification in vehicles and buildings.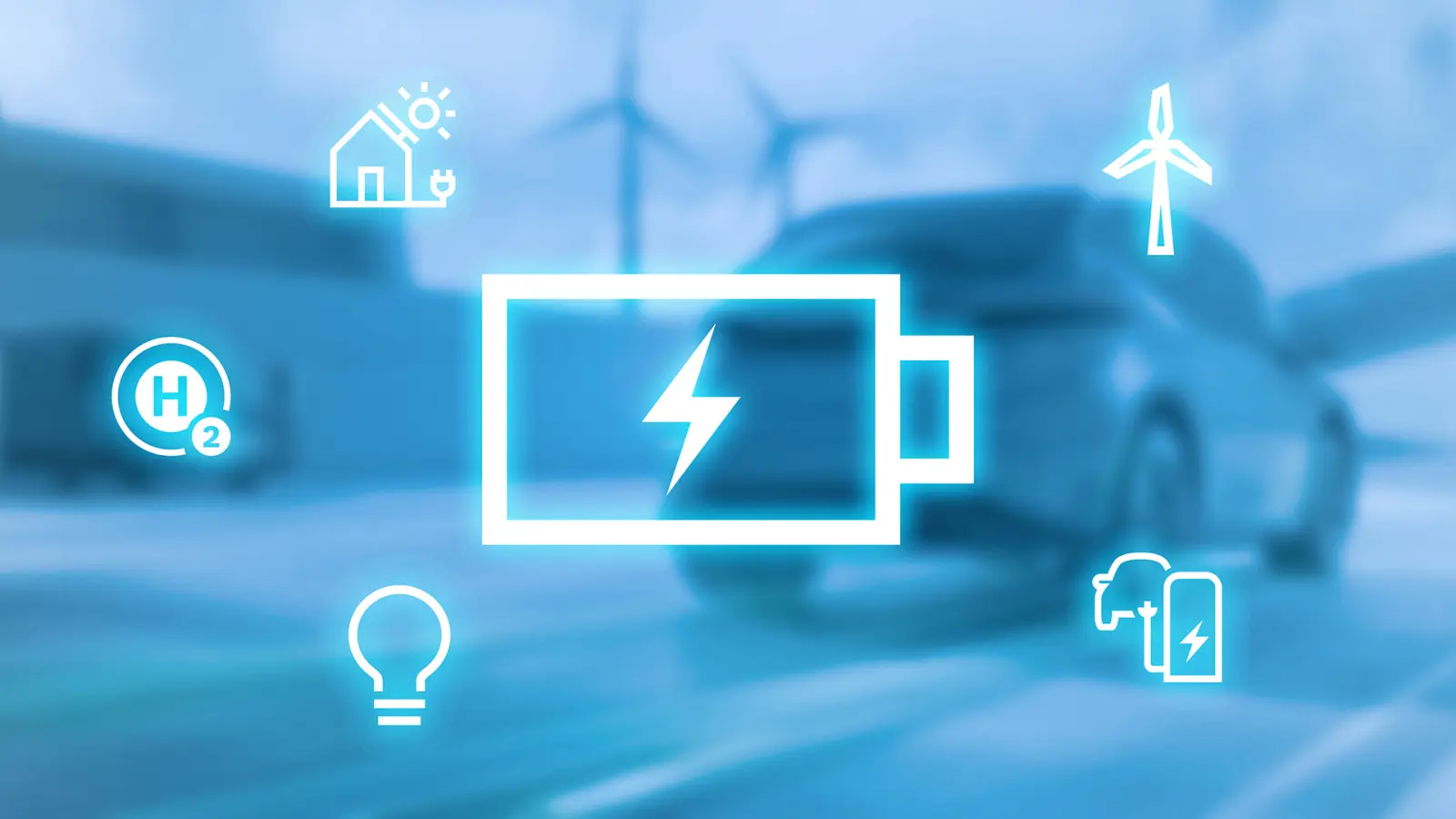 Climate protection is one of the most important tasks nowadays — and is thus a key goal for Bosch too. Bosch Research is laying the foundations for this: we develop innovative products for climate-friendly living, working and business. When it comes to electrification, Bosch Research focuses on two key areas of application: mobility as well as buildings and infrastructure.
The electrification of drives, systems and machines is a central part of this approach. After all, using electricity instead of fossil fuels helps to reduce greenhouse gas emissions significantly. If all the electricity is generated from renewable sources, electrification can even mean CO₂ neutrality. The further expansion of renewable energy will automatically make electrified drives even more climate-friendly. Electrification is thus an important lever for achieving CO₂ neutrality. Through our research and development work, we are making an important contribution to electrifying the full range of Bosch products — and thus getting them ready to use renewable energy. This way, Bosch Research is speeding up the move away from fossil fuels.
So-called "green hydrogen" plays a key role when generating and storing electricity. We are researching and developing the necessary hydrogen technologies with a focus on three key areas: we research on and predevelop the production of hydrogen using electrolysis, mobile fuel cells for use in cars and commercial vehicles and solid oxide fuel cells for stationary use.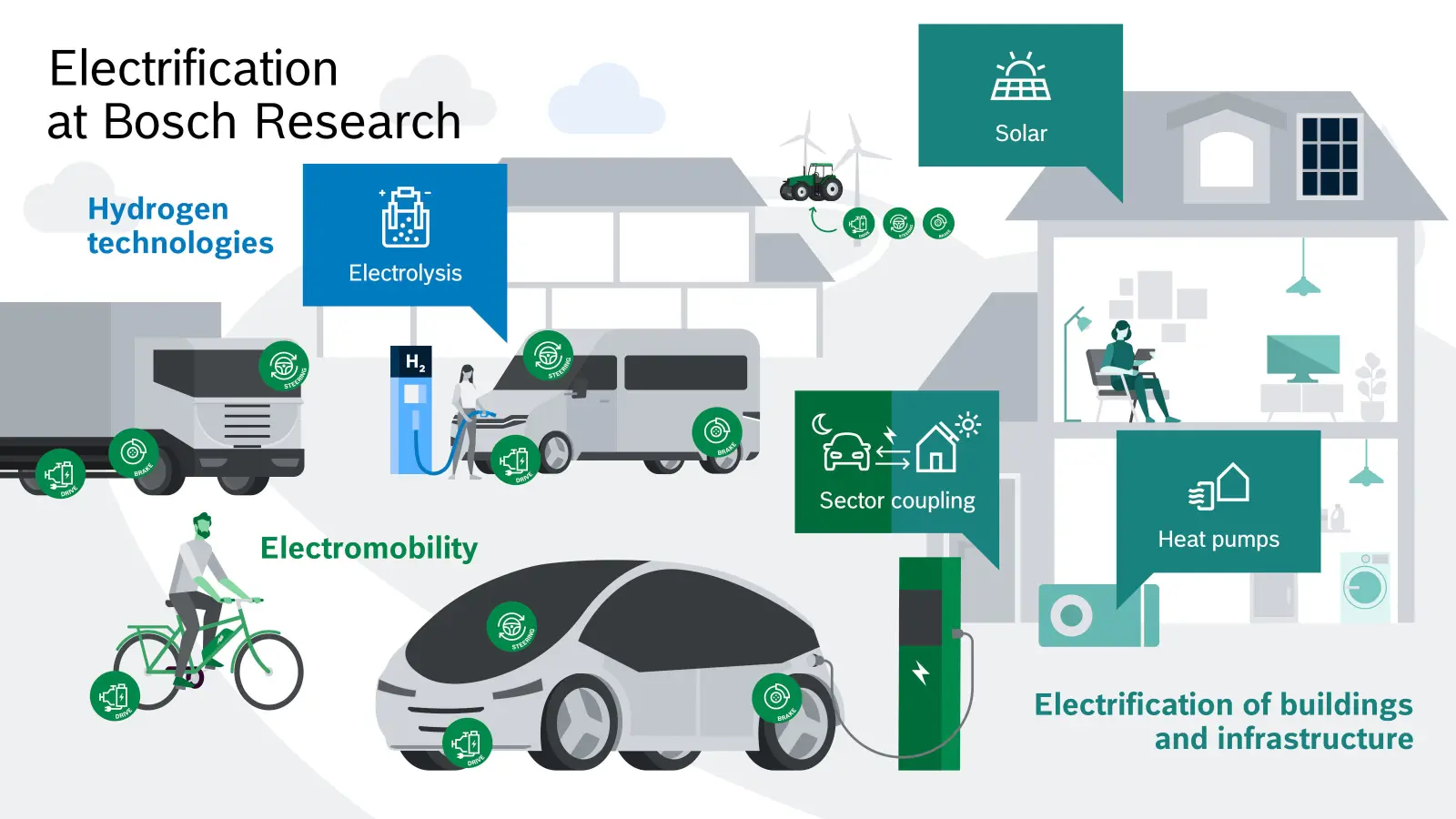 Researching emission-free mobility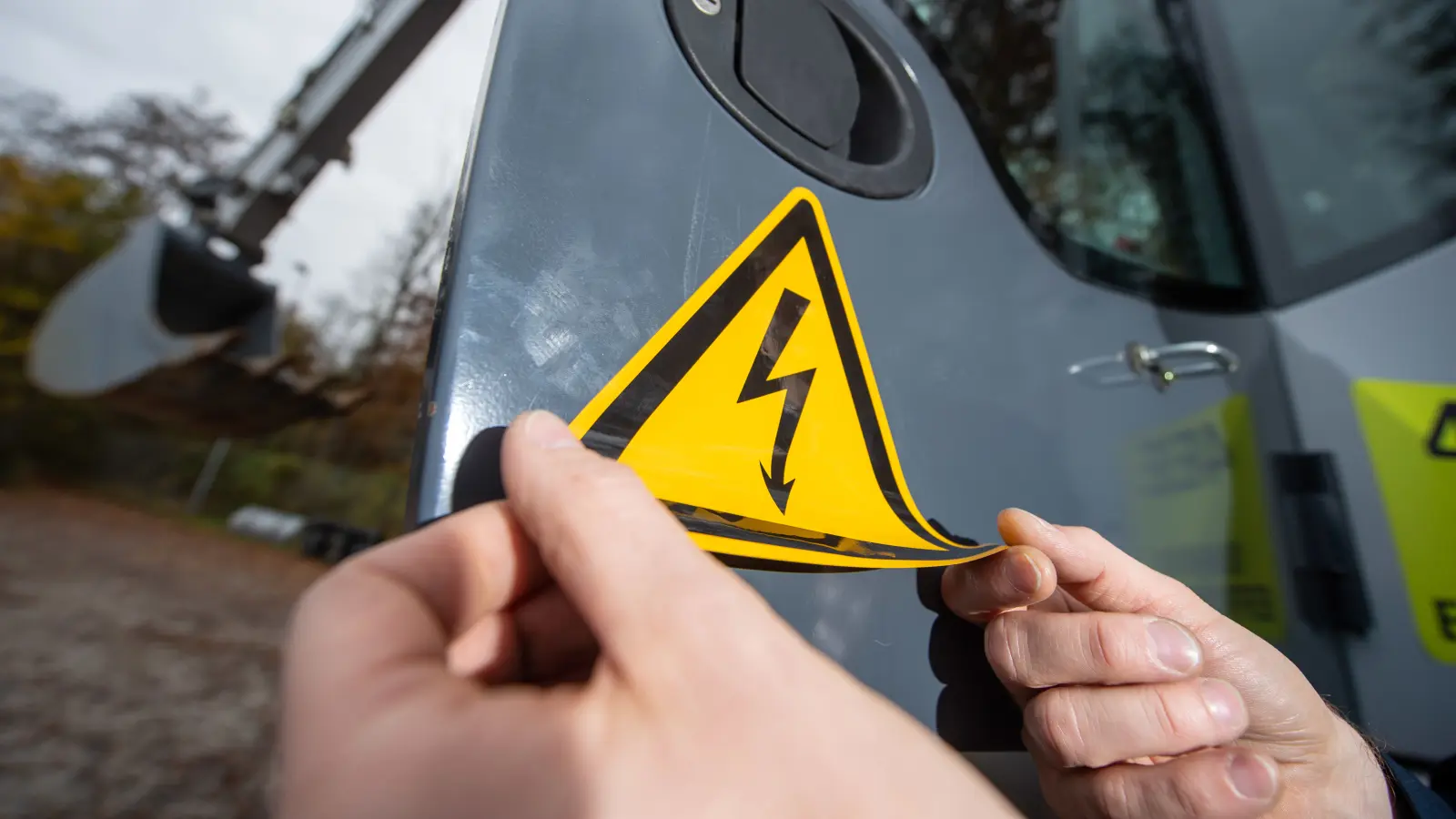 In the area of electrified mobility, we are developing technologies and solutions for a wide range of vehicle types — for cars and trucks as well as for motorbikes, e-bikes, commercial vehicles and agricultural vehicles such as electric excavators. The electrification of drives reduces energy consumption — after all, electric drives are much more efficient than those which use fossil fuels. This too helps to protect the climate. Bosch Research is thus contributing to the climate-friendly transformation of the automotive sector, commercial and freight transport and industry as a whole.
In the field of electrified mobility, we are researching components for battery-electric vehicles as well as those with fuel cells. Bosch Research focuses not only on efficiency and safety but also on comfort, for example handling, interior design, range or noise levels.
Electrification of buildings and infrastructure
At Bosch Research, we are driving electrification in the building and infrastructure sector too — for example with our research into systems for climate-friendly heating for residential and office buildings consisting of a heat pump, a heat storage unit and a control unit for integration into the building's energy management system. Heat pumps are particularly climate-friendly if they are powered by solar electricity. This requires inverters which convert the direct current generated into alternating current — another area in which Bosch Research is active.
Fuel cells are also ideal for stationary power generation in buildings: They can supply city districts or industrial plants with climate-friendly electricity and heat. Bosch relies on solid oxide fuel cells (SOFC) here. For example, we are working on the functional and life-cycle analysis of individual cells and developing innovative process routes for the production of functional layers within the cell.
However, we do not view building energy supply as an isolated system across all technologies. After all, we believe that electrified mobility and the supply of energy for buildings will come together in the future, for example under the heading of sector coupling, i.e., the use of vehicles as electricity storage systems: With bidirectional charging solutions, we will allow electric cars to be used as electricity storage systems in households. For example, a heat pump could be operated in the evening with electricity from a car battery which was generated during the day by a photovoltaic system.
Hydrogen is the basis for climate-friendly stationary and mobile fuel cells. The production of hydrogen using electrolysis is therefore very relevant when it comes to sustainable electrification. Bosch Research has been researching this technology since 2012. The Bosch Group decided in 2022 to enter into product development for hydrogen electrolysis and established a new business division for this purpose.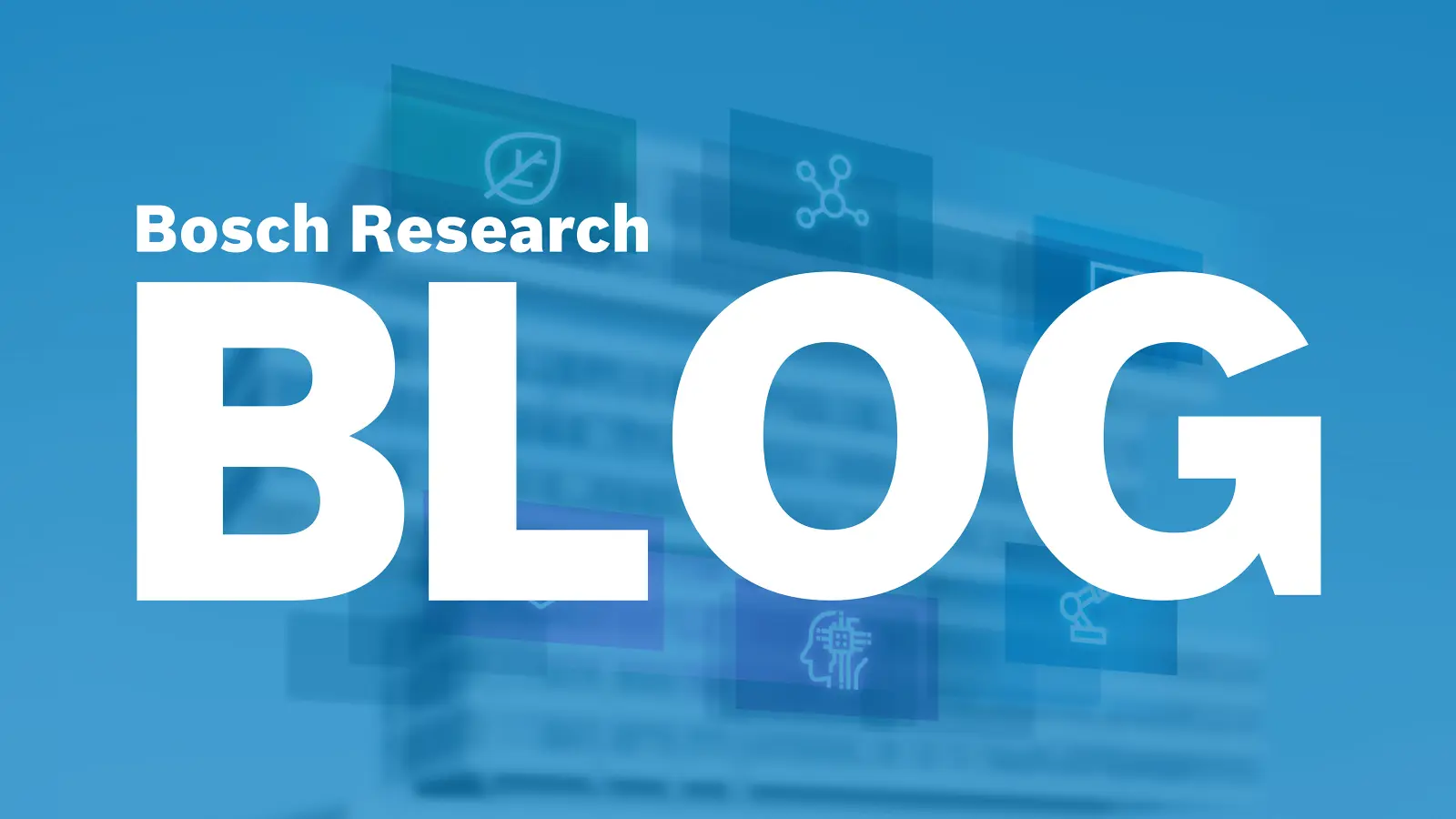 Interested in the latest research topics? In the Bosch Research Blog, our researchers share hands-on information about their work at the detailed level and on a regular basis.