Supply Chain
Connected from customer to supplier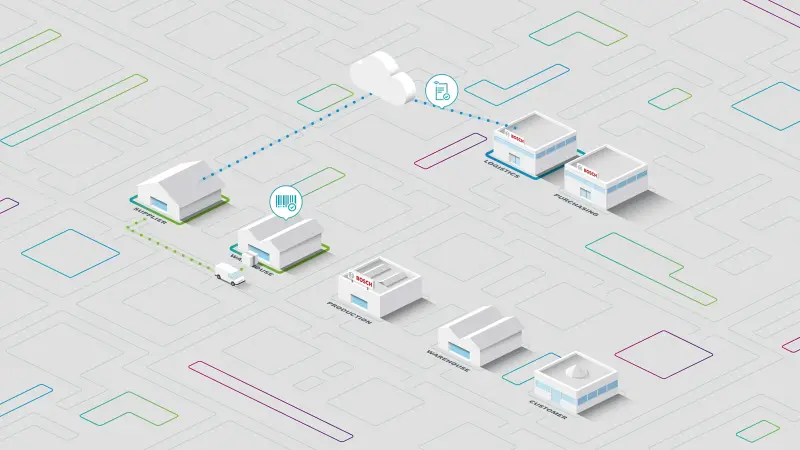 In a globalized world, digital technologies change markets, and sustainability is becoming a key factor. For Bosch, this means reacting with greater flexibility, speed and transparency to increasingly individualized customer wishes — while meeting highest quality requirements at the same time. This is a demanding task for the 33,000 employees of Bosch Supply Chain Management. Their work in the subfields of purchasing and logistics relies on automated processes and digitalization.
Supply Chain Excellence for long-term success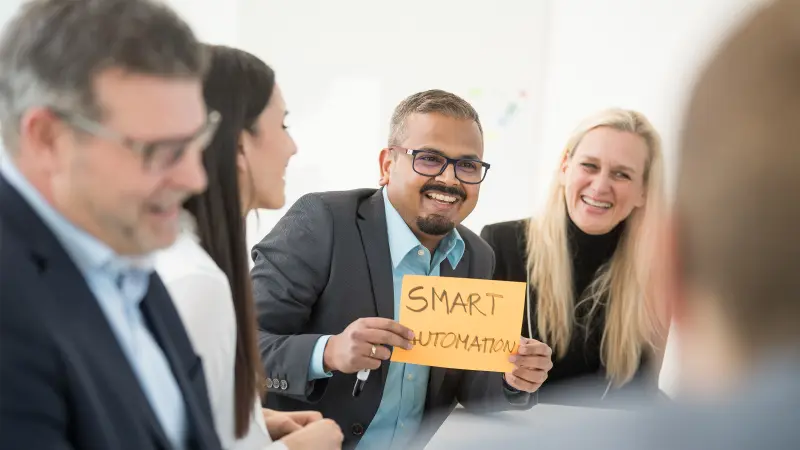 Why is Bosch relying on digitalization as a decisive competitive factor? And what does the daily work in Bosch Supply Chain Management look like in practice? The core task is to ensure robust and agile supply chains along the entire value stream. Innovative technologies and connected flows of goods — e.g. based on real-time data — help Bosch to maintain the highest standards continuously.
Quality as a success factor: this conviction is apparent in the development of strong partnerships and efficient supplier relationships.
All suppliers have a quality management system that aims to ensure defect-free delivery right from the beginning of series production. As part of preventive quality assurance, Bosch coordinates the required measures at the outset of a project. Moreover, the purchasing teams work together with the suppliers on ensuring the continuous adherence to the demands in quality, for example by providing trainings.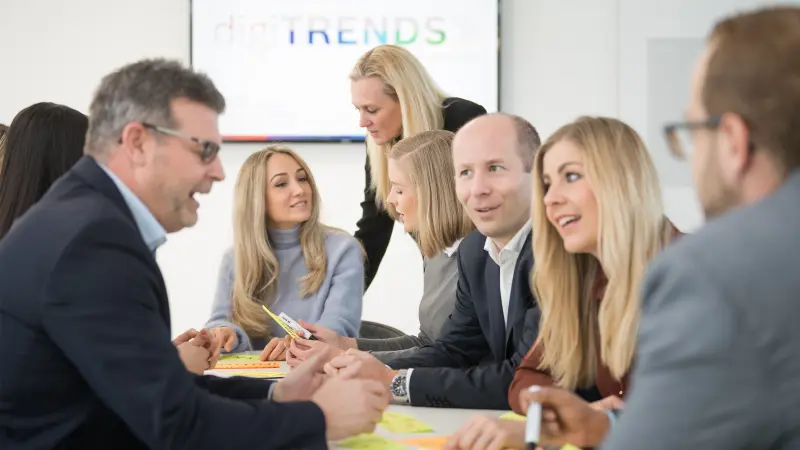 Bosch Global Supplier Award
Since 1987, the Robert Bosch GmbH awards the Bosch Global Supplier Award on a regular basis. This award not only honors an outstanding performance in the production and delivery of products and services, but also strengthens the shared partnership. The additional awarding category Sustainability has been established to honor outstanding activities with regards to Corporate Social Responsibility (CSR). For the first time of awarding, the focus was on climate protection (reduction of CO₂ emissions).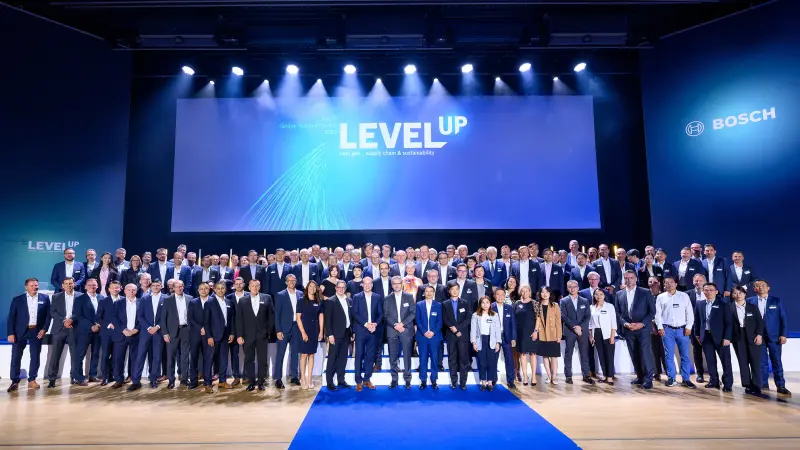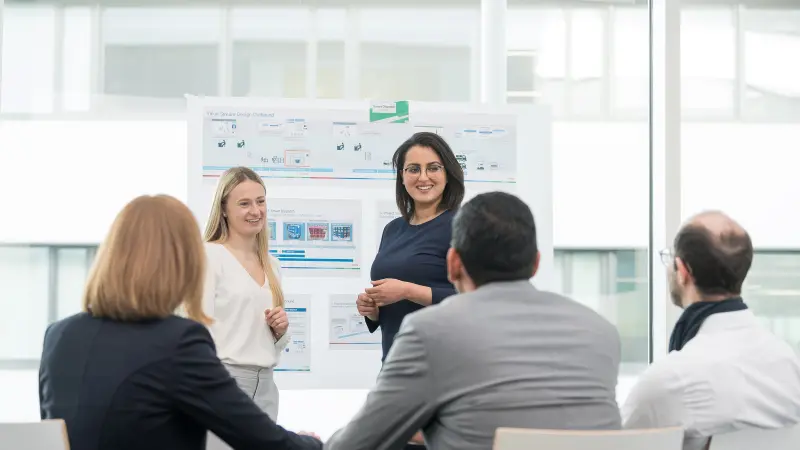 Bosch pursues the claim of innovation, quality, and excellence throughout the entire supply chain with the strategic goal: supply chain excellence. At the same time, the teams in purchasing and logistics enable globally competitive prices — a fundamental prerequisite for the long-term success of the company. In the spirit of technology pioneer, visionary, and company founder Robert Bosch, the associates in the supply chain aim to drive the digital transformation of Bosch forward. A claim that rests on reliable values. Values to which Bosch is committed, and which are also the foundation of all collaboration with partners and suppliers. This goes beyond the demands for high quality. It is also important for Bosch Supply Chain Management to meet suppliers on equal ground.
Dr. Arne Flemming
Senior vice president, supply chain management, Robert Bosch GmbH
"Supply chain management at Bosch combines purchasing and logistics. Close collaboration between these two functions and our partners from manufacturing allows us to shape the supply chain to the benefit of Bosch. Doing so reveals tremendous potential to leverage synergies and save costs. Cross-functional, open, and trusting cooperation – especially between associates and executives with responsibility for the supply chain – is something I see as a critical factor in successfully seizing this potential."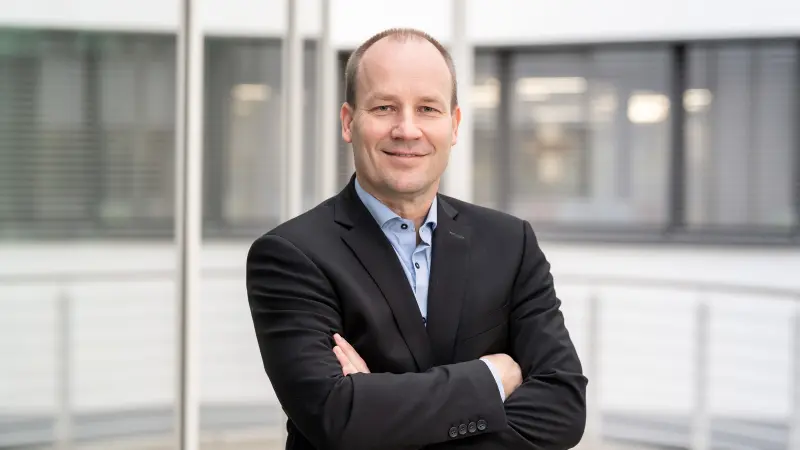 Visions as the basis for strategic planning
Shaping a sustainable and innovative future, with a focus on digital transformation, for example in the area of Industry 4.0 — this is the declared goal of Bosch Supply Chain Management and its partners. The company is already a developer and pioneer in purchasing and logistics in many areas. This way, both divisions strengthen Bosch's long-term competitiveness with their strategic orientation and innovative strength.
One focus is the factory of the future — an important part of Bosch's IoT strategy. Driverless transport systems, for example, can be used to automate many internal transport processes. The real-time localization of vehicles, carriers, or materials is continuously becoming the focus of technological perspectives. After all, the strategic goal is and remains: supply chain excellence. Today — and even more so in the future.