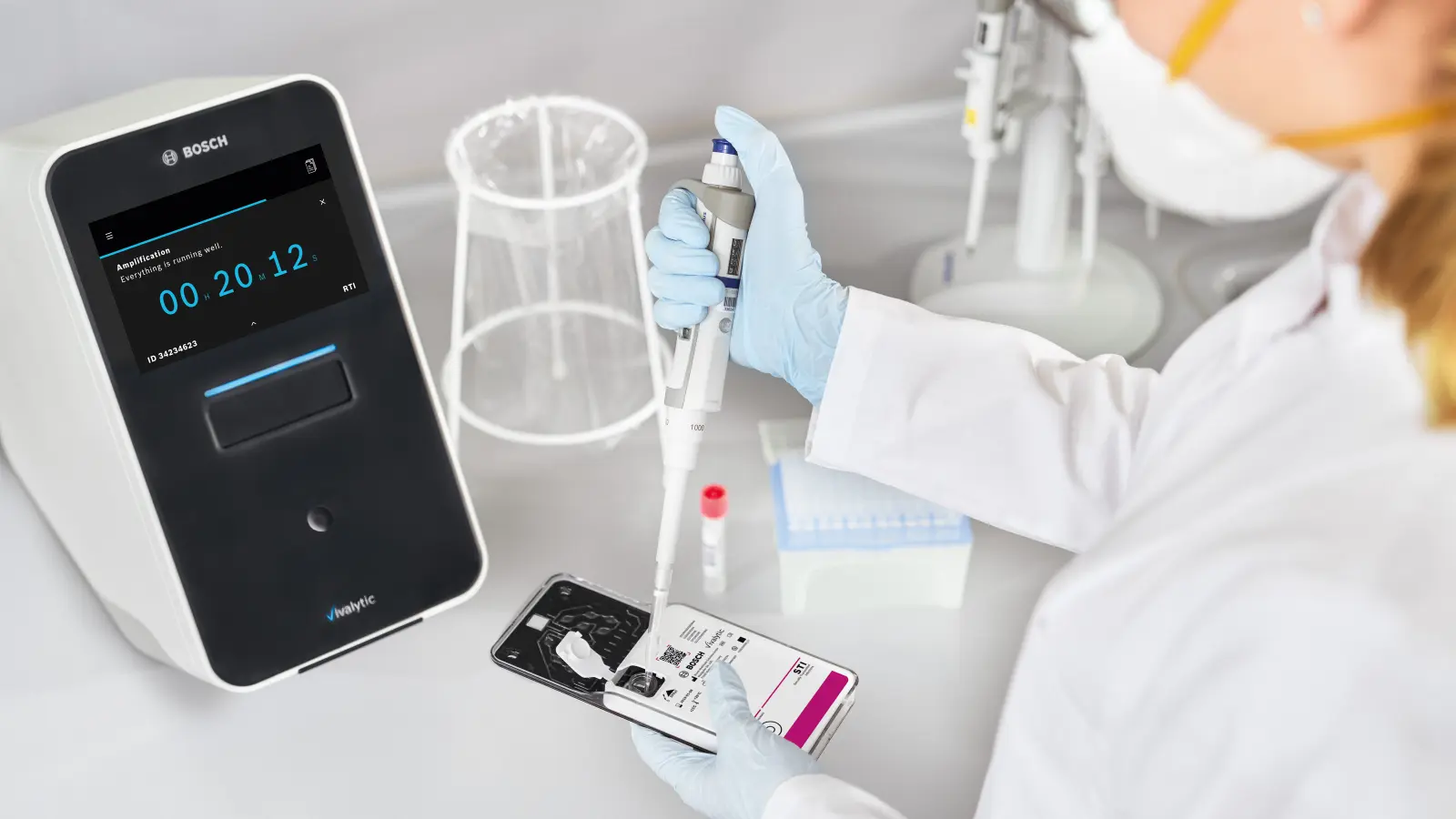 An innovation that can save lives: Vivalytic is a universal platform for molecular diagnostics that can carry out many complex tests fully automatically. In more than ten years of intensive research, Bosch Research has laid the technological foundation for the diagnostics platform. The platform was developed to market maturity by Bosch Healthcare Solutions and is now being sold. Bosch Research is constantly working on new functions and tests to help patients move forward. This includes the Bosch rapid coronavirus test that delivers results for positive samples in less than 30 minutes. Vivalytic makes the analysis of a wide variety of samples simple, fast and reliable. Depending on the complexity of the test, results can be available in just 30 minutes. The rapid diagnosis delivered by Vivalytic increases the chances of a successful therapy. In addition, many tests that used to require various devices or a lot of manual preparation steps can now be completed in one step with Vivalytic. Vivalytic saves time and this way reduces the waiting time of patients enormously. It also eases the workload of medical and laboratory staff.
Unique solution for molecular diagnostics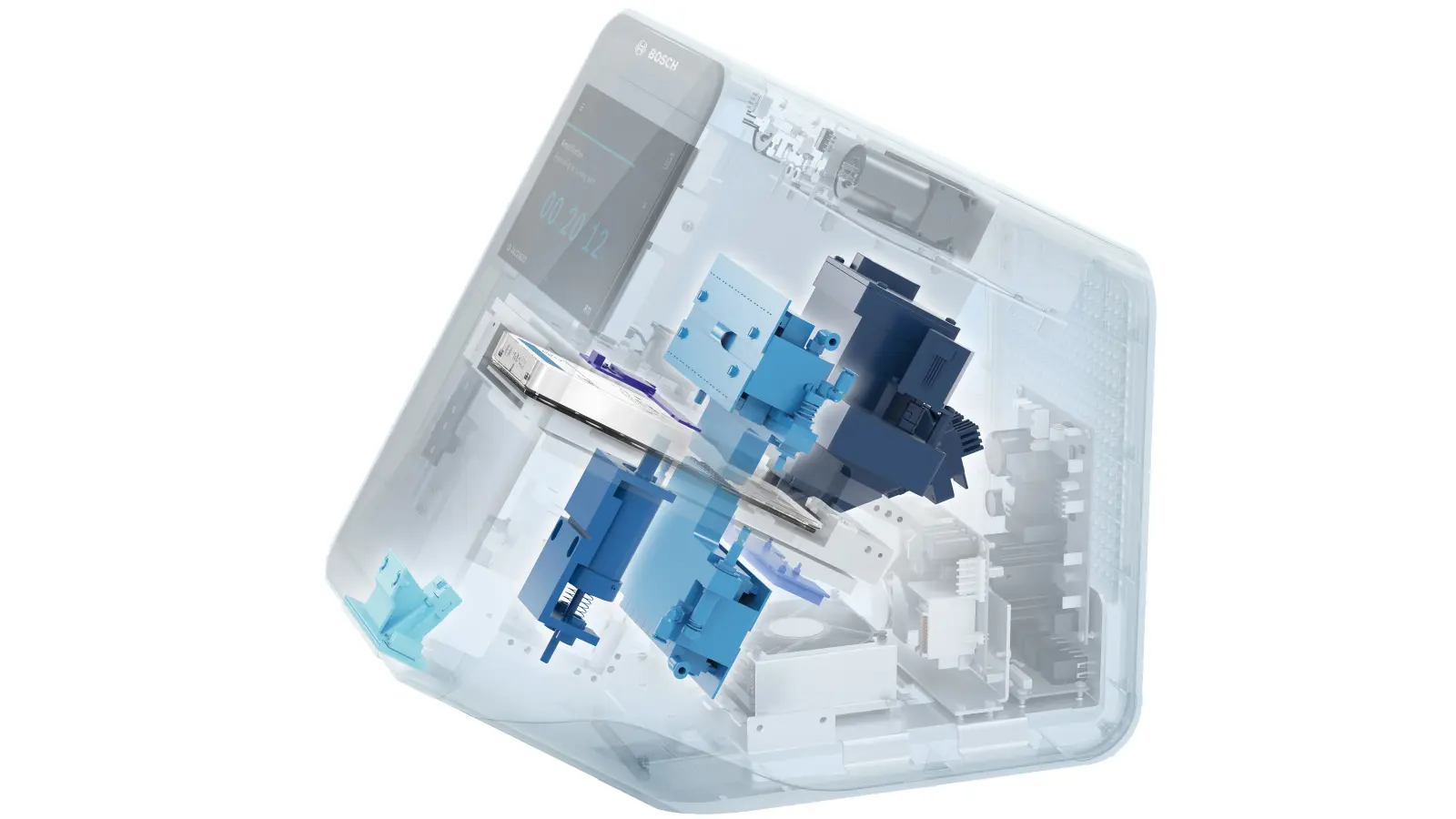 Viruses, bacteria and fungi are a constant threat to our health. When an infection occurs, the cause of the disease must be identified as quickly as possible. In molecular diagnostics, this is done using the genetic information of the pathogen, which reveals whether a given patient sample contains the DNA or RNA of certain pathogens. This is how Bosch Vivalytic is able to simultaneously detect single or multiple pathogens in a patient sample.
The sample material (for example swabs, blood, or urine) is treated with ultrasound. Then the genetic material is extracted and duplicated. Finally, bioanalytical testing and analyses are performed.
Bosch core competencies used for medical technology
For Vivalytic, Bosch Research used its core competencies in sensor technology, automation, miniaturization and connectivity in a research project that spanned several years. The system automates the entire process, from preparing the sample to producing the results. Laboratory employees simply take a cartridge, which already contains the necessary chemicals for the analysis, and fill in the sample material. Then they insert the cartridge into the Vivalytic Analyser, which carries out the analysis by itself. The device intuitively presents the results at the end. Because the device is connected to the hospital's information system, the results can be quickly accessed by other parties involved in the diagnostic process (physicians, MTAs and laboratory diagnosticians).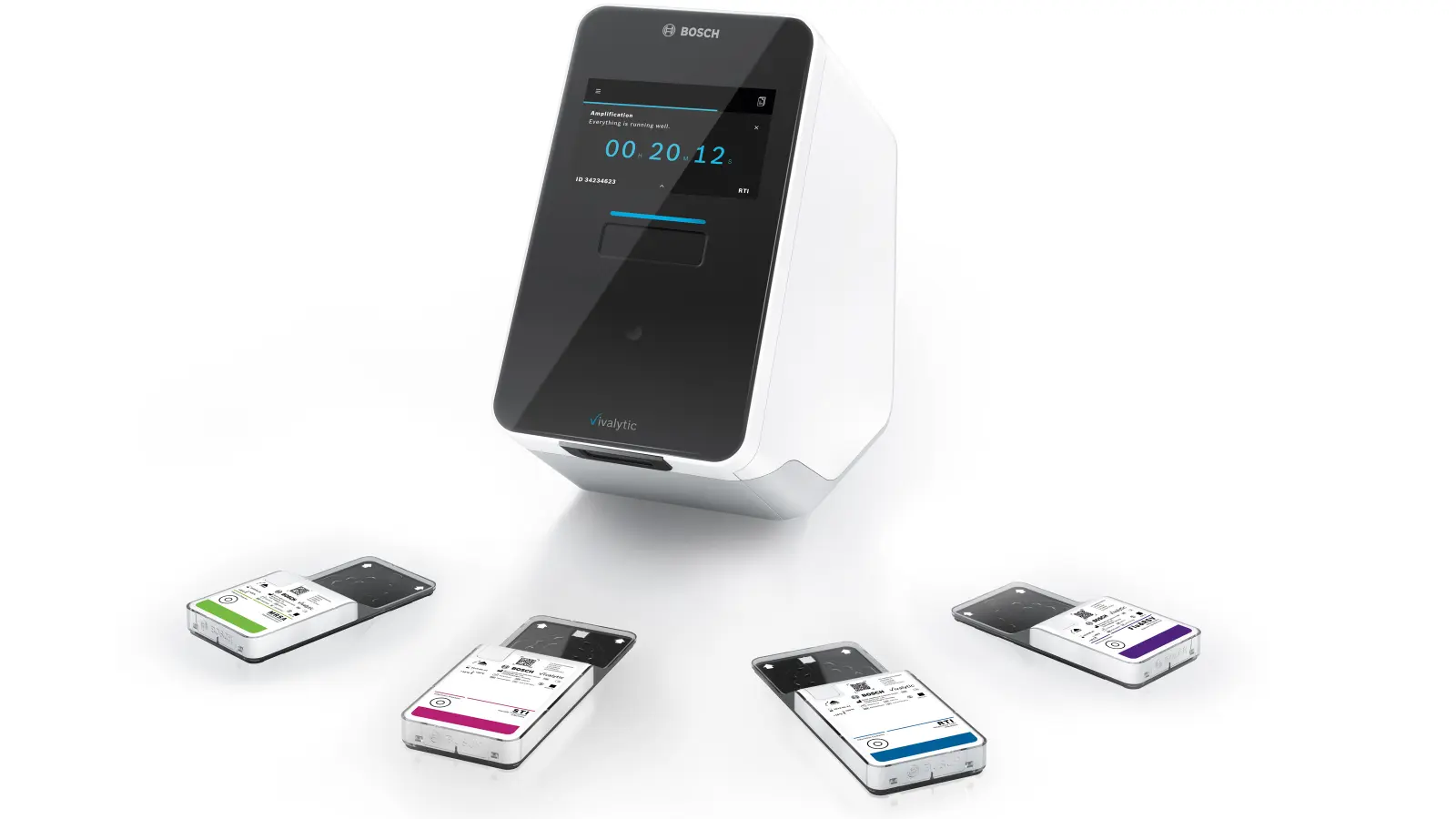 The most common PCR procedures – endpoint PCR, quantitative real-time PCR, melting curve analysis and microarray technology – can be performed with Vivalytic.
The test portfolio is constantly growing. In addition to tests for respiratory tract infections (RTI) and sexually transmitted infections (STI), further tests are currently implemented. Bosch Vivalytic is designed as an open platform that is compatible with molecular diagnostic tests from different manufacturers.
Vivalytic, developed by Bosch Research and Bosch Healthcare Solutions, is a unique and intuitive all-in-one solution for molecular diagnostics. It assists laboratory staff and delivers faster results. Bosch Vivalytic is the result of ten years of research and advance engineering.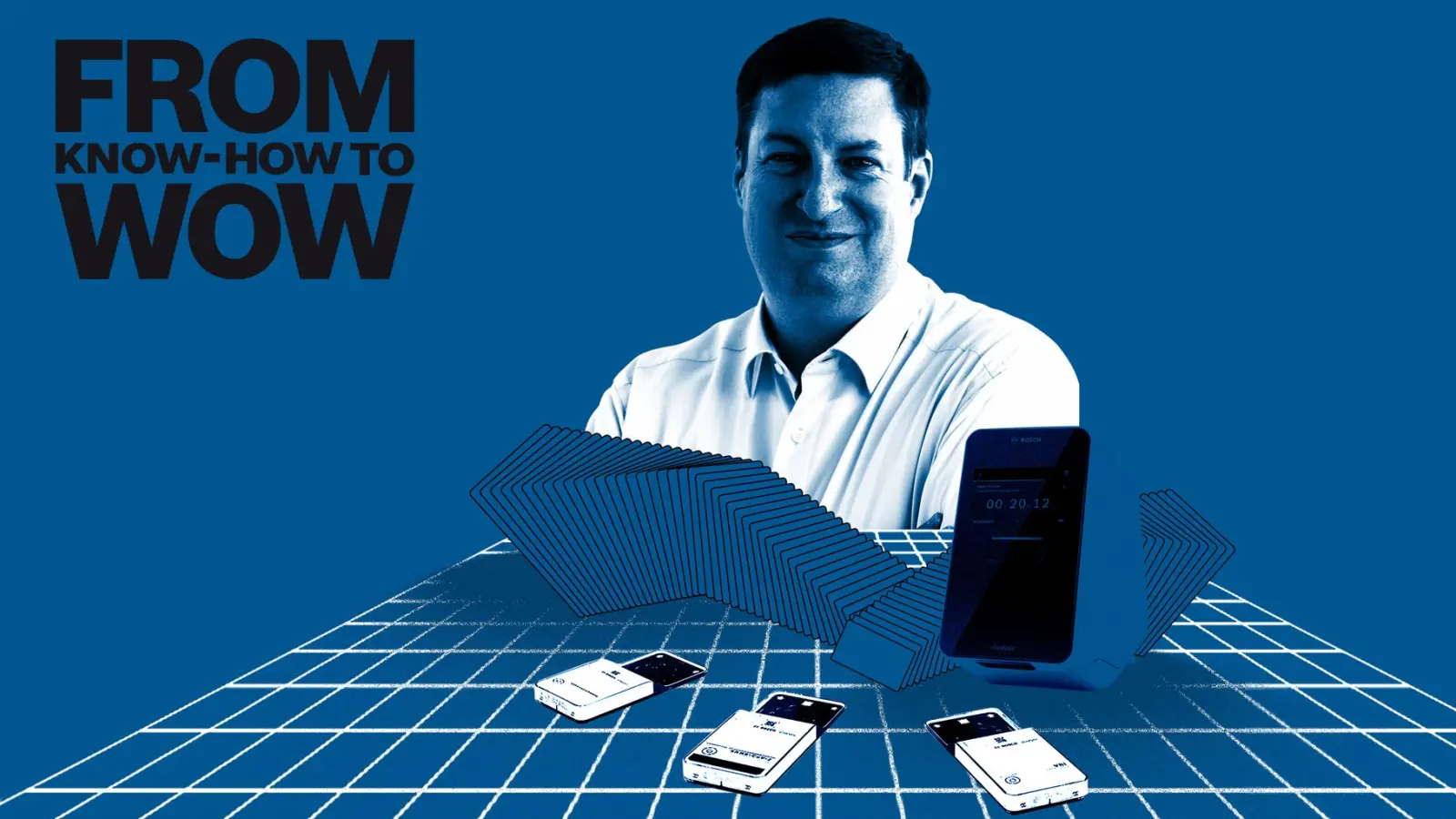 Learn more about Vivalytic in the Bosch Global Podcast From KNOW-HOW to WOW: One of the keys to fighting the coronavirus pandemic is to rapidly identify sources of infection. This episode of "From Know-how to wow" introduces you to Vivalytic, a universal platform for molecular laboratory diagnostics that allows to test a wide variety of samples and to perform fully automated analytical procedures within a very short timeframe.
Get in touch with our experts