Dr. Franz Lärmer
Research Fellow Microsystems Technologies, Microfluidics, and Molecular Diagnostics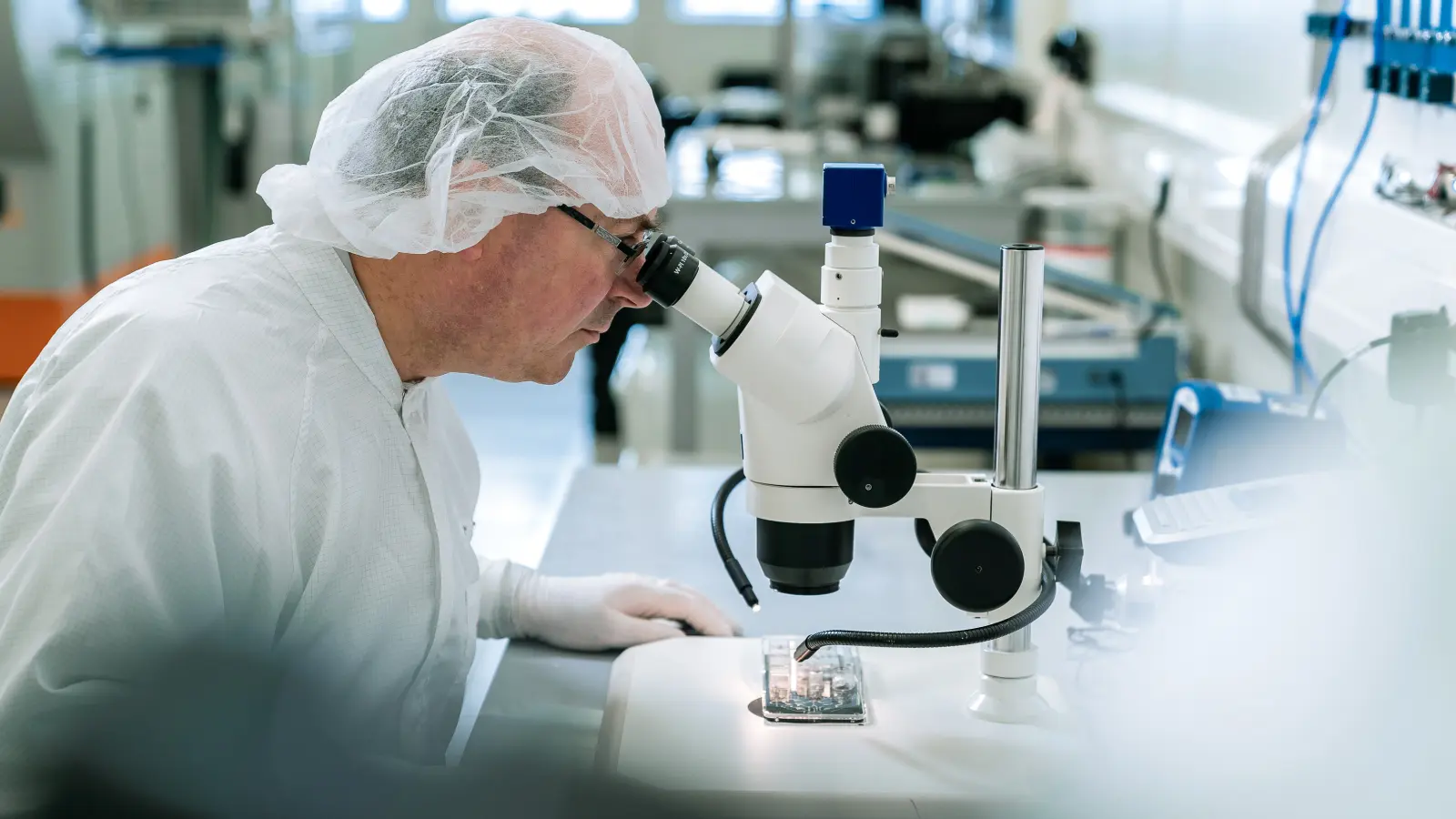 In 1990, I started as a physicist in microsystems technologies at Bosch Research. After more than ten years of successful work on new MEMS sensors for automotive and consumer electronics, I stepped into the development of microfluidics solutions for molecular diagnostics in healthcare. Currently, I am a research fellow/senior chief expert, working together with our Bosch Healthcare Solutions business unit to identify and develop new applications for our "Vivalytic" lab-on-chip platform.
Please tell us what fascinates you most about research.
What fascinates me most about research is identifying new topics, learning about new discoveries and effects each and every day, understanding their relevance to Bosch and its business, and taking the right decisions on which directions to pursue to make successful innovations a reality.
What makes research done at Bosch so special?
Research at Bosch is geared to the long-term. We're not looking for short-lived profit, but instead for sustainable developments and business models that improve people's lives. We dedicate sufficient time to developing great ideas into successful products, in line with our slogan "Invented for life".
What research topics are you currently working on at Bosch?
I am working on microfluidic microsystems to revolutionize molecular diagnostics at the point of care, for innovative healthcare solutions aimed at fighting infectious diseases and improving future cancer treatments, for example.
What are the biggest scientific challenges in your field of research?
The biggest scientific challenge in my field of research is the extremely wide scope of competency domains involved, ranging from deep medical knowledge, molecular biology, chemistry, physics, microengineering, and microassembly technology to software and algorithms that are integrated into smart system solutions. This requires a highly interdisciplinary, open-minded team approach, with a broad spectrum of competencies working closely together.
How do the results of your research become part of solutions "Invented for life"?
Our efforts do not stop at the proof-of-concept stage. Instead, we also focus on developing viable solutions and building partner networks and business models. We also think ahead to what will be needed so that our results can be transferred to our business unit for product development. It is only if we manage to transform our ideas into a product that we can speak of an innovation. Our solutions to improve future healthcare are genuinely "Invented for life" in the truest sense of this phrase.
Since 1990
Start at Bosch Research in Microsystems Technologies, Robert Bosch Gmbh
1989
Ph.D. degree, Technical University of Munich
1986
Diploma in physics, Swiss Federal Institute of Technology, Zurich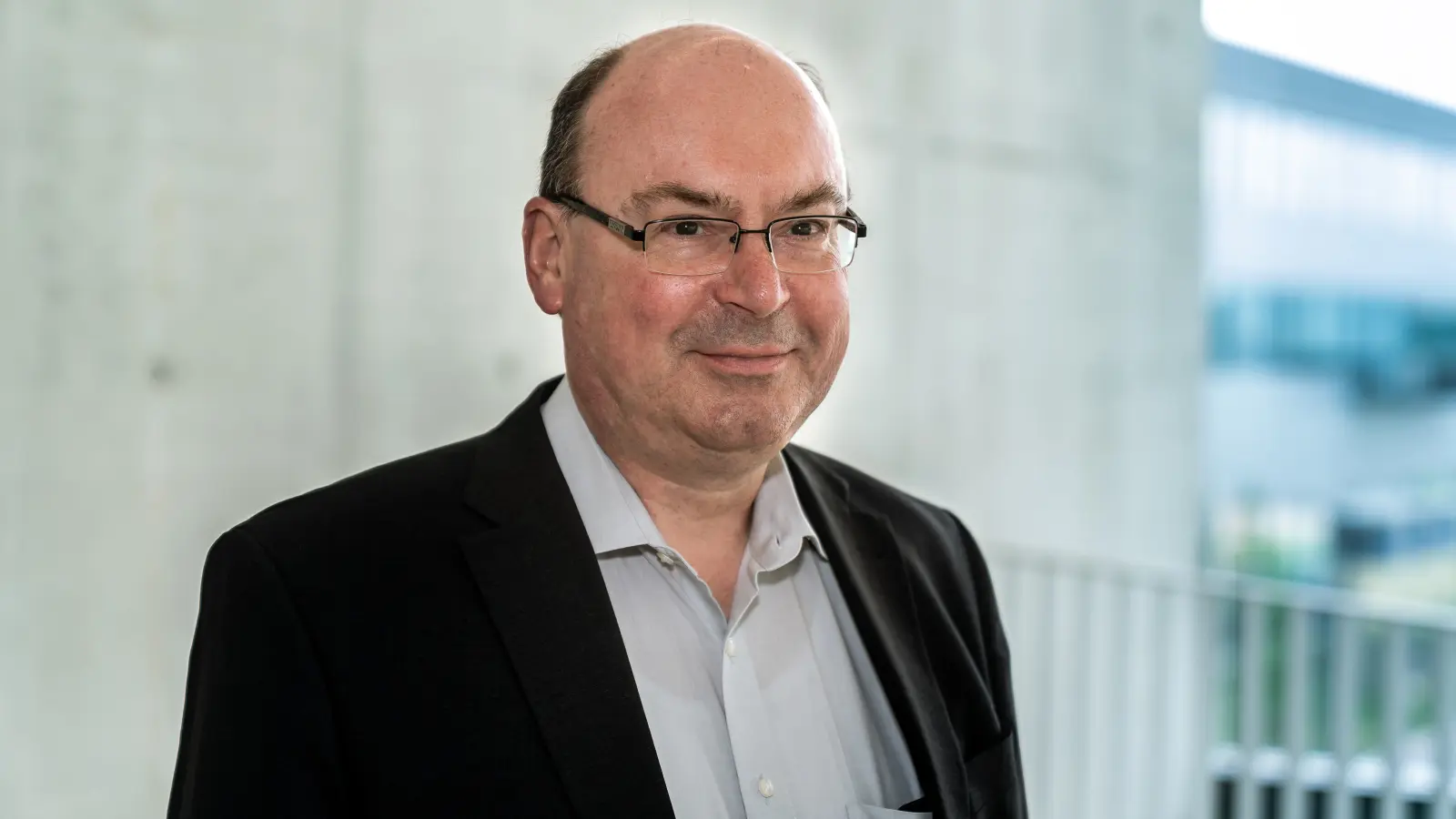 F. Lärmer (2018)
MEMS at BOSCH – Invented for Life
Invited Keynote Talk at IEEE MEMS 2018 / Belfast F. Lärmer (2016)
Microsensors in Automotive Applications - Invented for Life
Invited Keynote Talk at EUROSENSORS XXX, Budapest F. Lärmer (2011)
Chapter 7 – Dry Etching for Micromachining Applications
Handbook of MEMS Materials and Processes
Eds. R. Ghodssi, P. Lin, S. Senturia
Elsevier, Amsterdam F. Lärmer (2011)
Chapter 9 – Through-Silicon Vias Using Bosch DRIE Process Technology
Ultrathin Chip Technology and Applications
Ed. J. N. Burghartz
Springer Science and Business Media, LLC
Get in touch with me
Dr. Franz Lärmer
Research Fellow Microsystems Technologies, Microfluidics, and Molecular Diagnostics