Young Shik Shin, Ph.D.
Senior Expert for Medical Diagnostic Technologies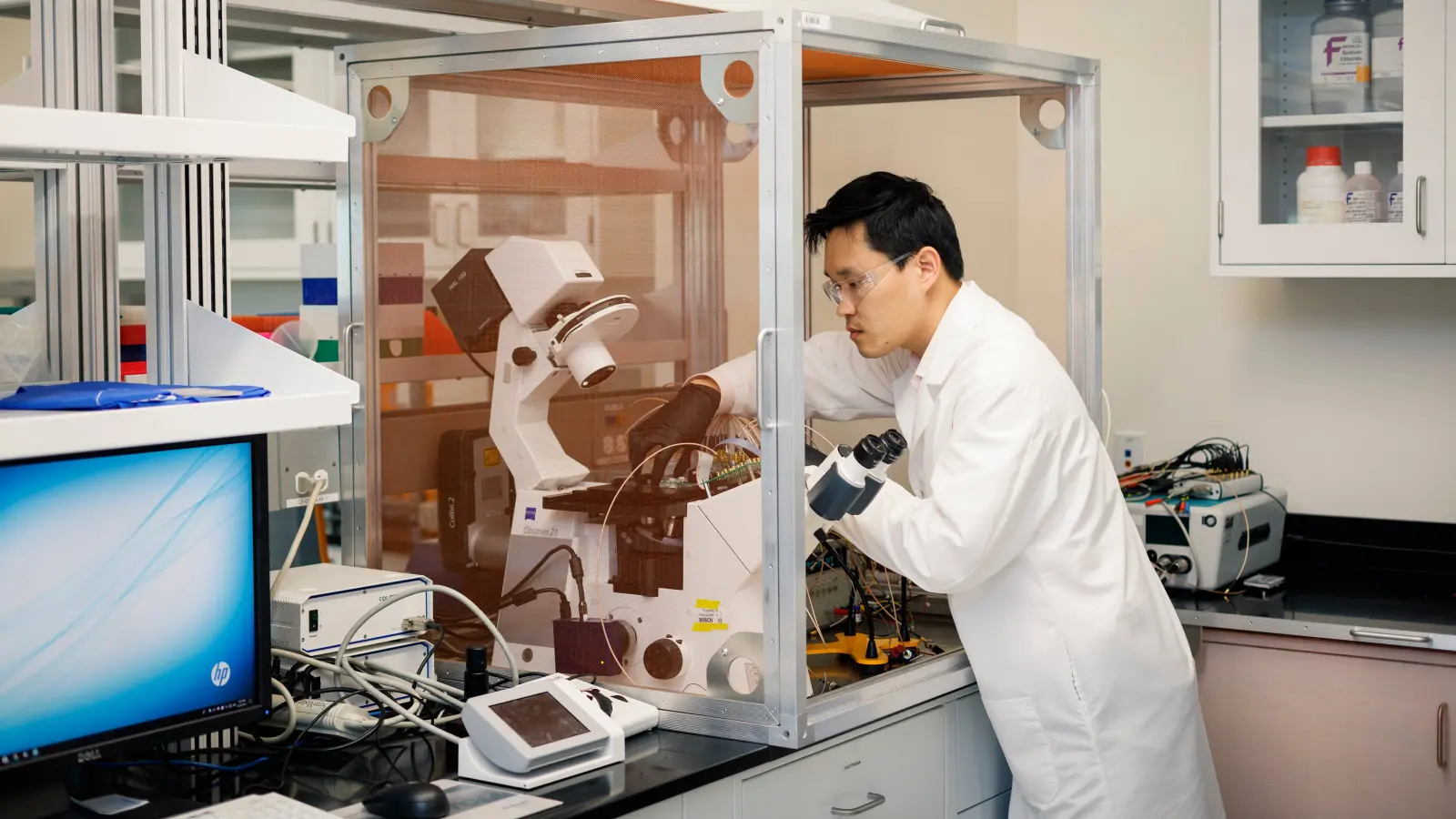 I am a senior expert with a broad background ranging from mechanical engineering to medical diagnostics. Currently, I am a senior expert in the bioelectronics team. Our team is developing new technologies for next-generation medical diagnostics, especially for point-of-care applications. Our vision is to revolutionize healthcare by combining Bosch competencies, such as MEMS sensors, circuit design, wireless communication, and biochemistry.
Please tell us what fascinates you most about research.
Influencing people's real lives through my inventions has been the major motivation of my research. The outcome of my master's thesis work was commercialized by a startup company spun out of my former research group, and the product is now available on the market. This experience further boosted my passion for practical engineering that can be used to help people by making new technologies available to them. During my research for my Ph.D. and my time at University of California, I also focused on practical technology developments, some of which are now also being used by startup companies.
What makes research done at Bosch so special?
I believe that Bosch has huge potential in the healthcare field – and not just because of the "Invented for life" slogan. Bosch has competencies in core engineering fields such as sensors, actuators, all of which are highly relevant to medical device development. Very strict regulatory standards apply to the production and development of medical devices. Since the automobile industry also has high quality control standards, we are able to apply this know-how to medical devices and thus achieve the standards required in this field, too. The Robert Bosch hospital is another great asset we have for our research, and we are able to provide direct input for various clinical cases. This all clearly indicates that what we develop here has the potential to become medical test products — something that is relatively rare in the healthcare industry.
What research topics are you currently working on at Bosch?
The basis of the research in our team is the synergistic combination of electronics and biology. Circuit design and electronics are our department's core strengths, and we want to incorporate this expertise into technologies for biological applications. I am currently developing biosensors for protein and DNA tests. These tests are widely used both in clinical settings and in fundamental biological research. The role of electronics, however, is very limited for such tests. I want to change this by incorporating more electronics into diagnostics, thus providing more accurate and faster test results to doctors and patients alike.
What are the biggest scientific challenges in your field of research?
I think the biggest challenge is the many different gaps that need to be overcome in the medical diagnostics field. The first of these gaps is between clinicians and engineers. Engineers need to understand how physicians use technologies in their medical practice and what their actual needs are, but accessing this information is not always straightforward. There is another gap between the cutting-edge technologies that are available and the conventional approaches that are actually used. Medicine is a very conservative field, and it cannot be expected that new developments will be adopted particularly quickly. Before a new medical device can be launched onto the market, it has to gain approval from the relevant authority, and this process can take many years, thus widening the gap even further. The challenge we face is therefore to minimize these gaps in order to develop technologies that have greater potential for clinical use and yet pose lower barriers for commercialization.
How do the results of your research become part of solutions "Invented for life"?
We are developing technologies for healthcare. I think that says it all.
Since 2013
University of California (LA)
2011
California Institute of Technology
2004
Seoul National University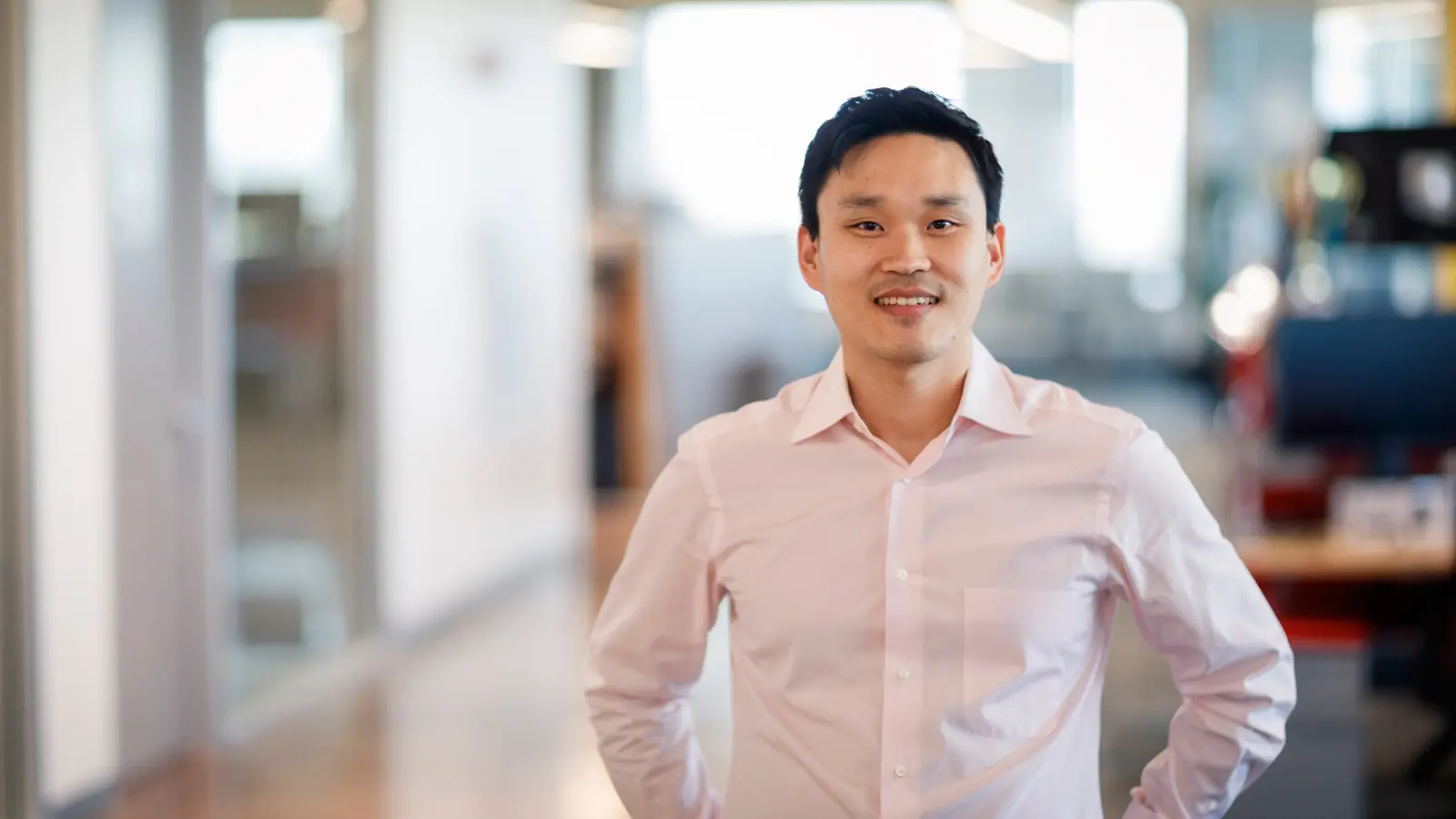 Ji Il Choi et al. (2020)
Electron Transport through Nanoconfined Ferrocene Solution: Density Functional Theory─Nonequilibrium Green Function Approach
Ji Il Choi, Christopher Johnson, Nadezda Fomina, Armin Darvish, Christoph Lang, Young Shik Shin*, Han Seul Kim*, and Seung Soon Jang
American Chemical Society ACS Young Shik Shin et al. (2020)
Toward Rapid and Automated Immunoassays: Using a Localized Electrochemical pH Modulation Platform to Perform a Single-Step Immunoassay
Young Shik Shin, Nadezda Fomina, Christopher Johnson, Thomas Rocznik, Habib Ahmad, Rachel Patricia-Andrea Staley, Juliane Weller, Christoph Lang
Analytical Chemistry Ji Il Choi et al. (2020)
Electron-Transport Characteristics through Aluminum Oxide (100) and (012) in a Metal–Insulator–Metal Junction System: Density Functional Theory—Nonequilibrium Green Function Approach
Ji Il Choi, Han Seul Kim, Young Shik Shin, Christopher Johnson, Nadezda Fomina, Patrick Staley, Christoph Lang, and Seung Soon Jang
American Chemical Society ACS Omega N. Kravchenko-Balasha et al. (2016)
Intercellular signaling through secreted proteins induces free-energy gradient-directed cell movement
N. Kravchenko-Balasha, Y. S. Shin, A. Sutherland, R. D. Levine, J. R. Heath
Proceedings of the National Academy of Sciences of the Unites States of America, vol. 113, issue 20, p. 5520–5525
Get in touch with me
Young Shik Shin
Senior Expert for Medical Diagnostic Technologies