Hydrogen technology by Bosch
This is how we are advancing the hydrogen economy
Hydrogen solutions and services along the entire value chain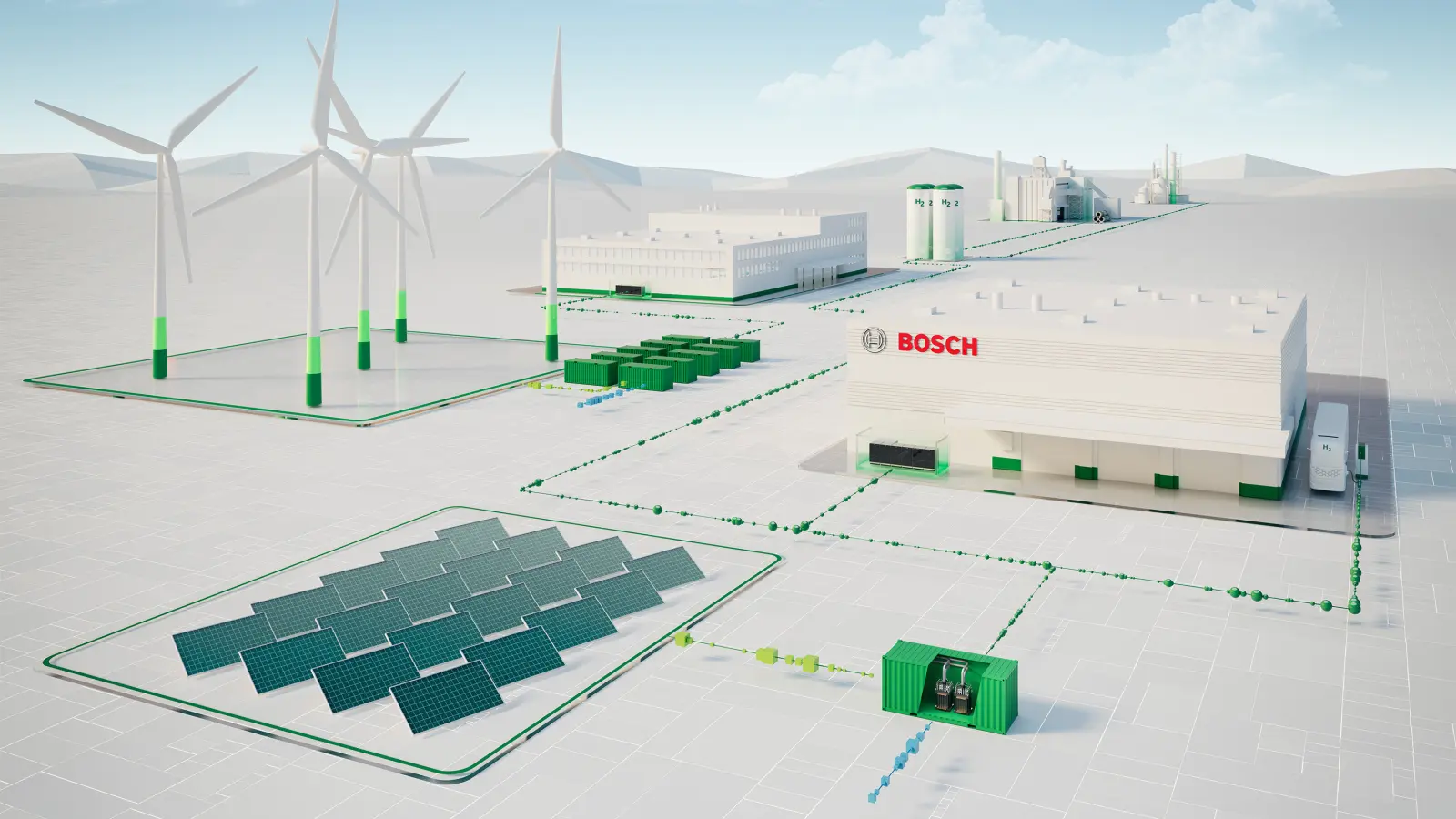 Our focus is clear — achieving the climate objectives
Considering the continuous increase in global energy demand, Bosch is seeking to contribute to the decarbonization of energy supply by offering hydrogen solutions. Our strategy is based on openness to technology in addressing the climate objectives. In this process, establishing hydrogen — produced from renewable energy sources — as the fuel for a carbon-neutral energy future is an essential component.
Hydrogen is a key element for the future
YouTube
Video cannot be shown without your consent
See here how Bosch's technology and services advance the future of hydrogen production and how successfully hydrogen can be used in various industries.
German businesses are leading in hydrogen patents in Europe. We as Bosch are also among the top 10 regarding patent applications for hydrogen production by electrolysis, play a leading role in hydrogen storage and distribution, and hold 8th place as the only supplier in the ranking for automotive applications.
See here for the joint study of hydrogen technology patents by the European Patent Office (EPA) and the International Energy Agency (IEA)
From generation, storage and transport to a multitude of possible applications of hydrogen as an energy carrier: We take a holistic approach to imagining and shaping the new energy world. Our expertise lies in developing innovative applications and offering customized solutions along the entire value chain — complemented by ready-to-operate plants and smart services.
With our know-how and innovativeness with regard to hydrogen, we support our customers in developing towards using this promising energy source.
Our focus is always on shaping the future energy landscape.
Hydrogen economy at a glance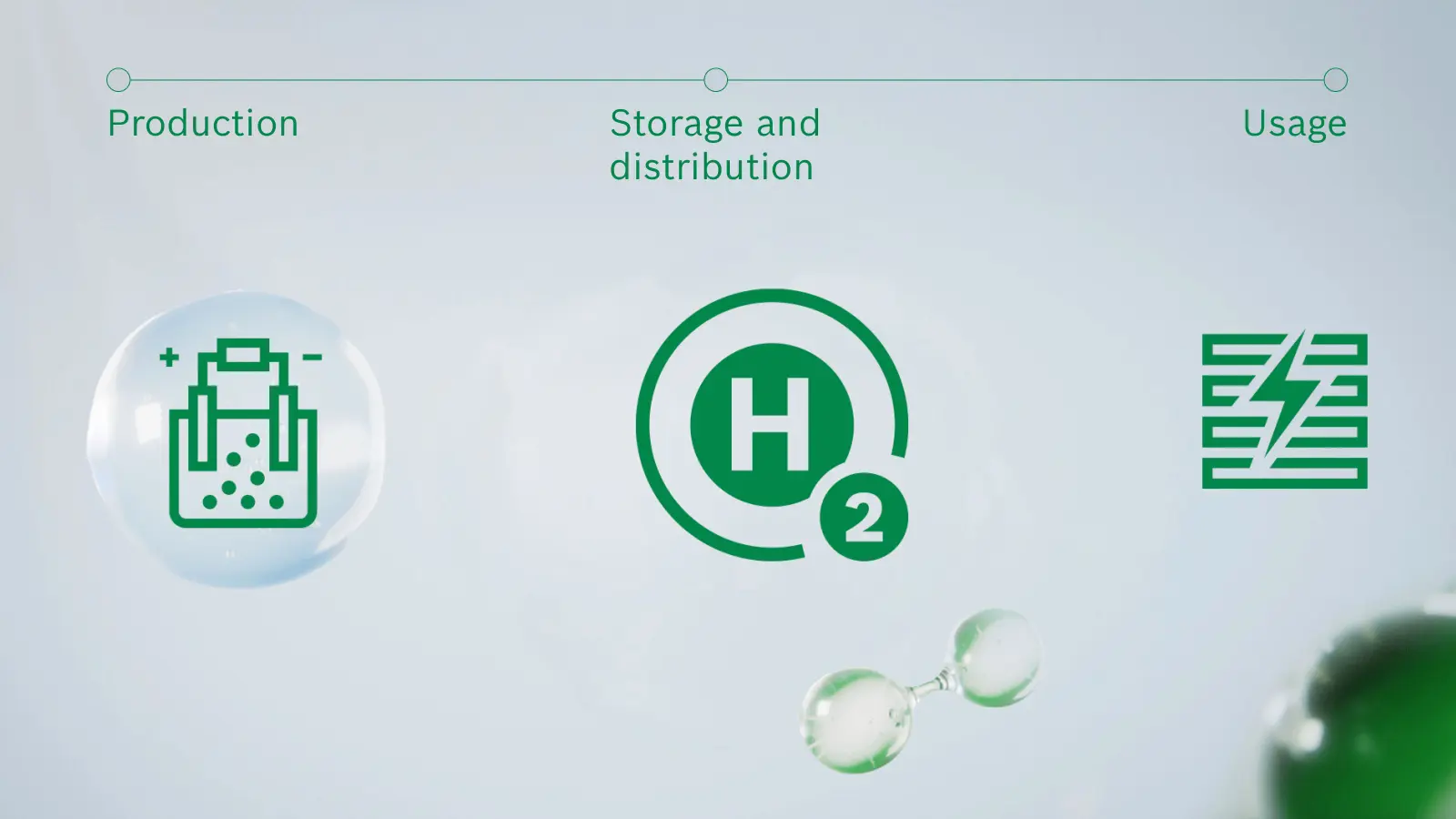 Production
The Bosch PEM electrolyzer stack produces hydrogen from water and electricity. In addition, Bosch develops water treatment plants. Water treatment is the first and most fundamental link along the hydrogen value chain, because the generation of hydrogen requires one thing above all: ultra-pure water.
Storage and distribution
Following electrolysis, hydrogen is compressed so that it can be easily stored for use in further processes. To be able to refuel vehicles quickly and smoothly with hydrogen, it must be compressed up to 900 bar. Compressors with efficient and low-maintenance drives from Bosch Rexroth play an essential role in building a hydrogen infrastructure.
Use
Hydrogen is used in energy-intensive industrial processes that are difficult to decarbonize, directly in mobility applications, such as mobile fuel cells or H₂ engines, or in the production of renewable fuels. Solid oxide fuel cells make it possible to reconvert hydrogen into electricity and heat. H₂ boilers serve to produce steam and heat using hydrogen.