Bosch and Cambridge develop new power semiconductors for electric vehicles
Innovative collaboration to improve the performance of electric vehicles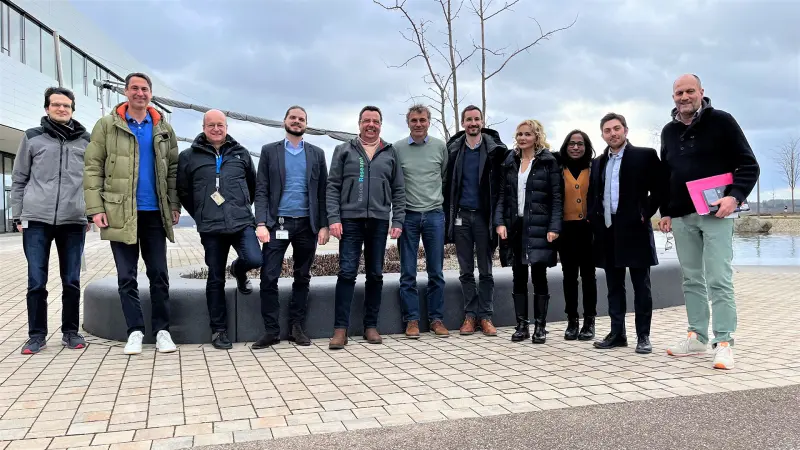 Bosch Research and the renowned University of Cambridge have joined forces to develop revolutionary new power semiconductor components tailored to the specific requirements of electric vehicles. Their common goal is to create the next generation, or even the generation after next, of power transistors that will play a crucial role in the performance, efficiency and range of electric vehicles.
The partnership will focus on two important areas. Firstly, innovative component designs on the basis of silicon carbide will be developed. This material is already produced at Bosch. Secondly, the two partners are exploring new material systems such as the ultra-wide bandgap semiconductor gallium oxide and creating designs and simulation models to maximize the performance of the relevant components.
Ultra-wide bandgap semiconductors are a new generation of semiconductor materials whose unique properties make them promising for high-performance applications such as electric vehicle power electronics. Unlike conventional silicon-based semiconductors, ultra-wide bandgap semiconductors have a wider bandgap that can tolerate higher voltages and temperatures and thus deliver better performance.
What makes this collaboration special is that a variety of transistor concepts and semiconductor materials are being looked at and researched. The application-specific requirements, especially those in the automotive industry, are taken into account in this early phase. The aim is to develop power transistors that are geared to the needs of traction inverters and on-board chargers and achieve maximum performance in these areas.
The partners are working together on the pre-development and further development of technologies for subsequent generations of power transistors. In the process, they are building on the success story of silicon carbide technology developed by Bosch. The partnership between Bosch Research and the University of Cambridge promises to produce groundbreaking developments and make electric vehicles even more powerful, efficient and reliable.