GreenTeam breaks acceleration world record
20 students from the University of Stuttgart broke the world record for the fastest accelerating electric vehicle on September 23, 2022, on the test track of the Robert Bosch Research Campus in Renningen.
2022-09-23
Bosch Research Campus Renningen, Germany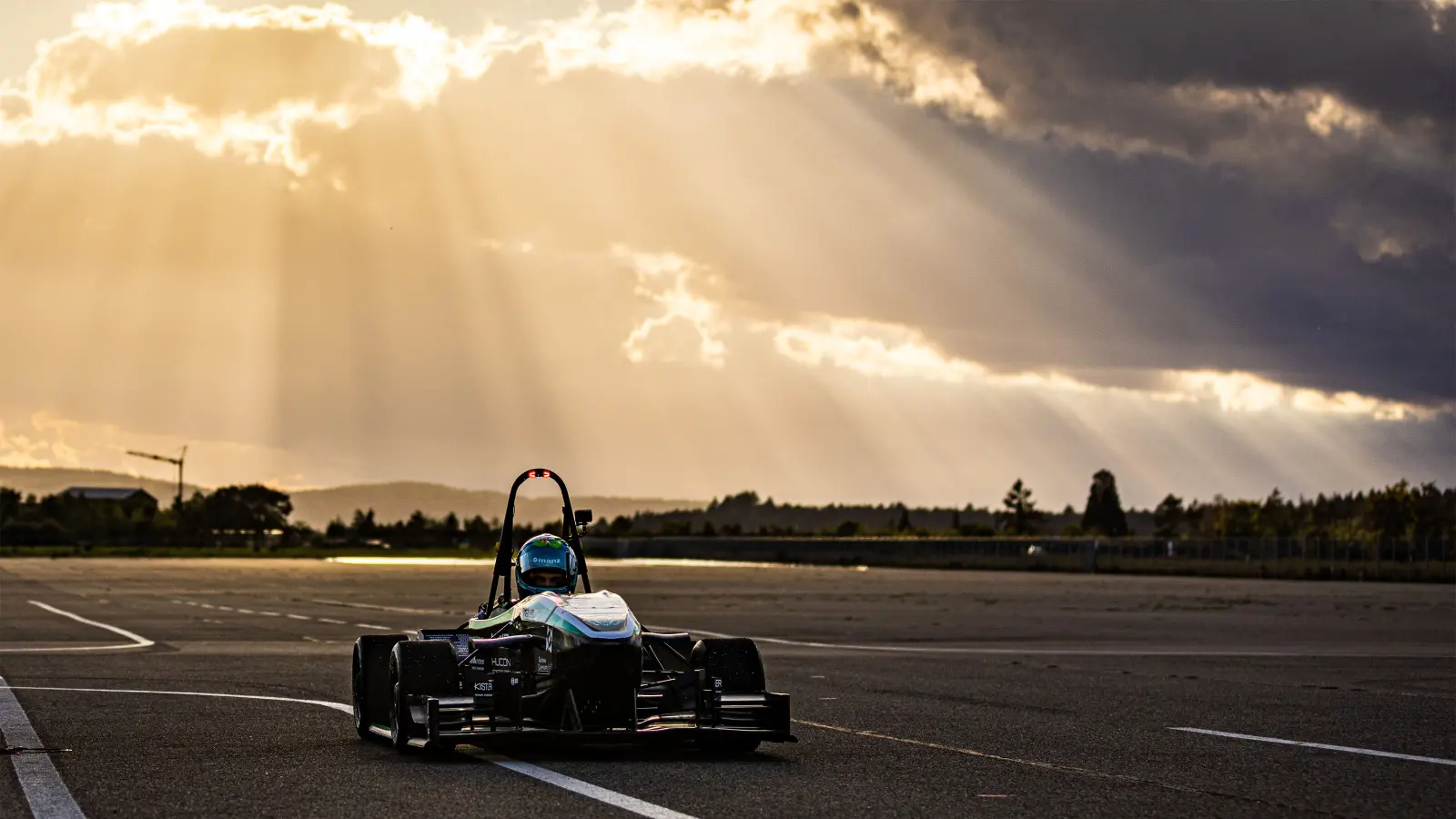 The GreenTeam of the University of Stuttgart has become known for the fastest acceleration 0 to 100 km/h with electrically driven racing vehicles. In 2015, the team set a world record of 1.779 seconds.
Seven years later, on September 23, 2022, an attempt was made to break this world record on the test track at the Bosch Research campus in Renningen. With success! The stundets' team managed to accelerate their electric vehicle from 0 to 100 km/h in 1.461 seconds. This record attempt on the Bosch Research test track was no coincidence. Bosch and the GreenTeam have had close ties for years and are in constant technical exchange: the GreenTeam's self-developed e-motors were created in collaboration with Bosch.
Since 2017, the students have been developing and manufacturing their own permanent magnet excited synchronous machines (PMSM) in what is now the 5th generation, making them one of the few teams worldwide to use self-developed e-motors in Formula Student. Bosch has been a close and indispensable development and manufacturing partner since the idea was first conceived.