Inventing the future
Under the motto "Inventing the future", Bosch Research and the University of Stuttgart are consolidating their long-standing cooperation with an event.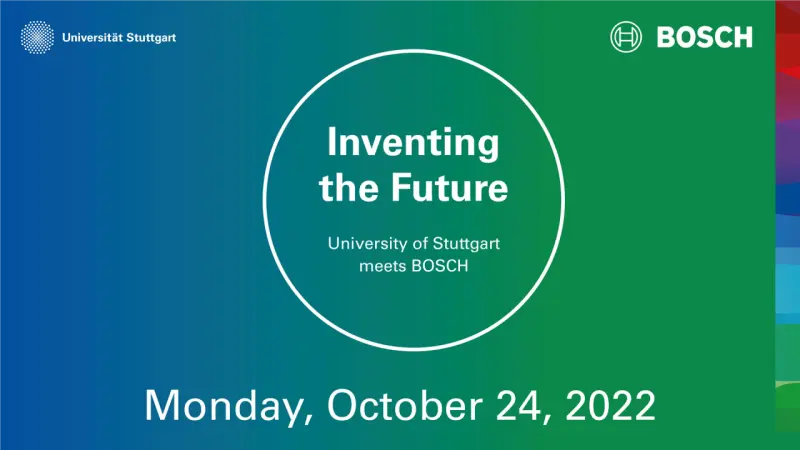 On October 24, Bosch Research and the University of Stuttgart jointly invite you to "Inventing the future".
For more than 80 years, Bosch and Bosch Research have been working together with the University of Stuttgart in various collaborations and joint research projects — for example, on important topics such as quantum sensor technology, artificial intelligence, and engineering. This is paying off: In Germany, we hire the most graduates from technical fields at Bosch each year from the University of Stuttgart, which speaks for the high quality of the teaching.
On Monday, October 24, students from the University of Stuttgart will have the opportunity to discuss with our Bosch Research experts as part of the joint event "Inventing the future".
The central question addressed by many of the lectures, workshops and discussions: What impact will cutting-edge research in quantum technology, intelligent robotics and autonomous systems, and data-integrated simulation science and mobility have on our daily lives?
Bosch Research is looking forward to the exchange, because in order to master the biggest transformation in the history of German industry with the challenges of digitalization and decarbonization, it needs particularly well-trained specialists. This is where universities count as talent hotbeds, and collaborations pave the way to top results at the interface between basic research and applicability.