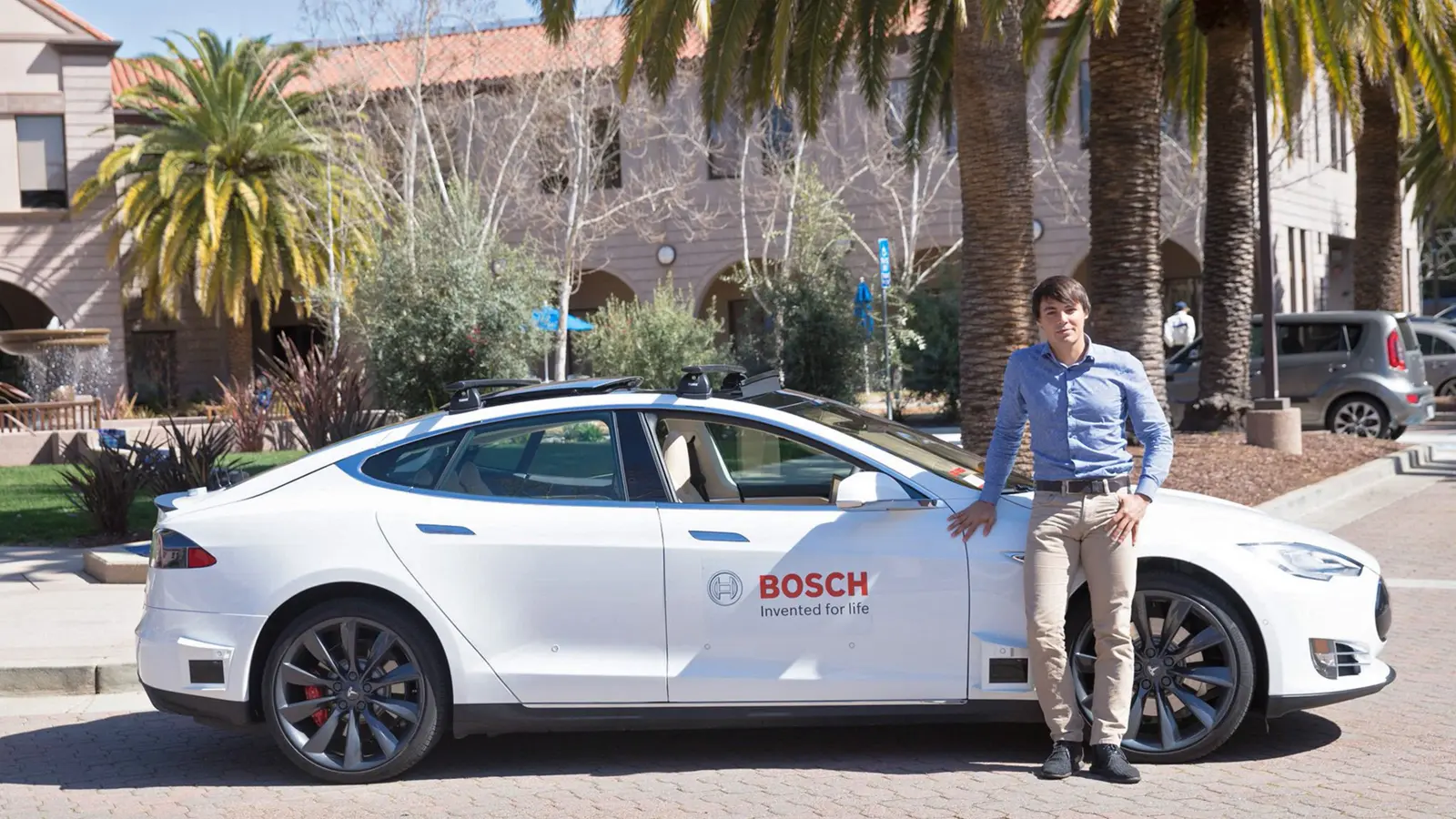 When cars start chatting: Communication between car, passengers and surrounding traffic participants plays a major role in autonomous driving. Moritz Dechant, Group Leader for system integration and testing in Palo Alto (USA) talks about current challenges.
Mr. Dechant, what are the biggest challenges you are currently working on?
Developing the automated car of the future means creating a system which can intelligently handle very complex traffic scenarios in urban and highway environments at any time. The complexity of the real world raises the bar for the artificial intelligence we apply. It's very hard to model all potential situations which your product will later encounter on the street or beside it. A senior citizen in a wheelchair chasing a rabbit: that's just one example of challenging traffic scenarios I'm aware of, recorded by an automated driving prototype. Hence one big challenge our experts face every day is to improve the vehicle's generic understanding of its surrounding environment and all moving and static objects, as well as the prediction of their behavior to adapt its own in an optimal way.
What software components do self-driving cars need?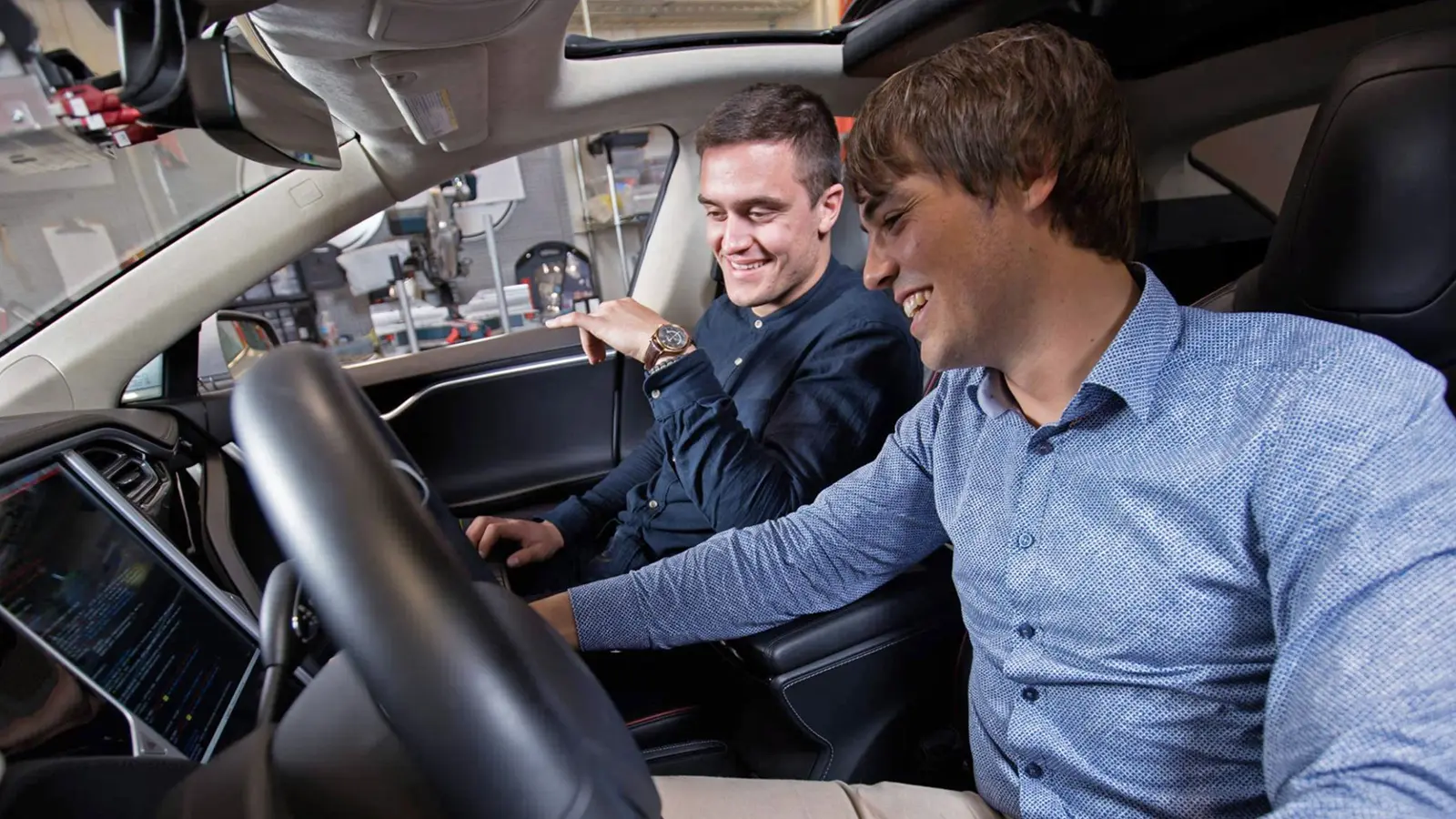 The autonomous system needs to sense the environment, needs to determine the exact position on the road, and needs to decide how it should behave in a given situation. That is why self-driving cars are highly dependent on software to bridge the gap between sensor physics and the mechanical actuation of the vehicle, e.g., steering and brakes. Our engineering teams develop the core algorithms and software components to make these robots on wheels possible. We break this down into three components: perception, localization, and planning.
Could you explain the main software components for automated driving in detail?
Perception combines the data from different sensors like radars, cameras and lidars into a representation of dynamic objects and static features. By matching the latter ones to features of a very detailed pre-generated map we can apply filtering and smoothing algorithms to precisely compute the current pose of our self-driving car, which represents position and orientation.
The vehicle's pose in combination with the map and fused object information coming from perception allows our planning component to generate a sequence of intelligent actions. It is based on the derived situational awareness taking the predicted behavior of other traffic participants and their potential reciprocal interaction into account. At each step we apply the latest advancements in machine learning, e.g. deep learning.
The self-driving car technology
YouTube
Video cannot be shown without your consent
How does Bosch facilitate the interaction between the driver and the automated car?
In order to deliver a holistic system as a product we apply User Experience principles on top to identify opportunity areas from the customer journey which are relevant for our development. Based on the findings we are designing our own HMI solutions in software and hardware, e.g. enabling the vehicle to communicate its intention to passengers and the surrounding traffic participants. The goal is to deliver the right amount of information and interaction in a seamless, natural way to build trust without overwhelming the user.
What motivates you personally to work on making the company's vision of fully automated driving a reality?
That's an easy question. First of all, I love innovation which pushes the current state of the art and makes life more enjoyable by increasing safety and efficiency and allowing people to focus on the stuff they actually love to do. The technology around self-driving cars brings these topics together in one product. It's extremely gratifying to see everything coming together step by step in our prototype vehicle and experience the gradual gains of its intelligent behavior with each development sprint. Being part of the emergence of automated cars and the team of brilliant people at Bosch who share the same vision and work every day to make it come true, is a huge motivation for me.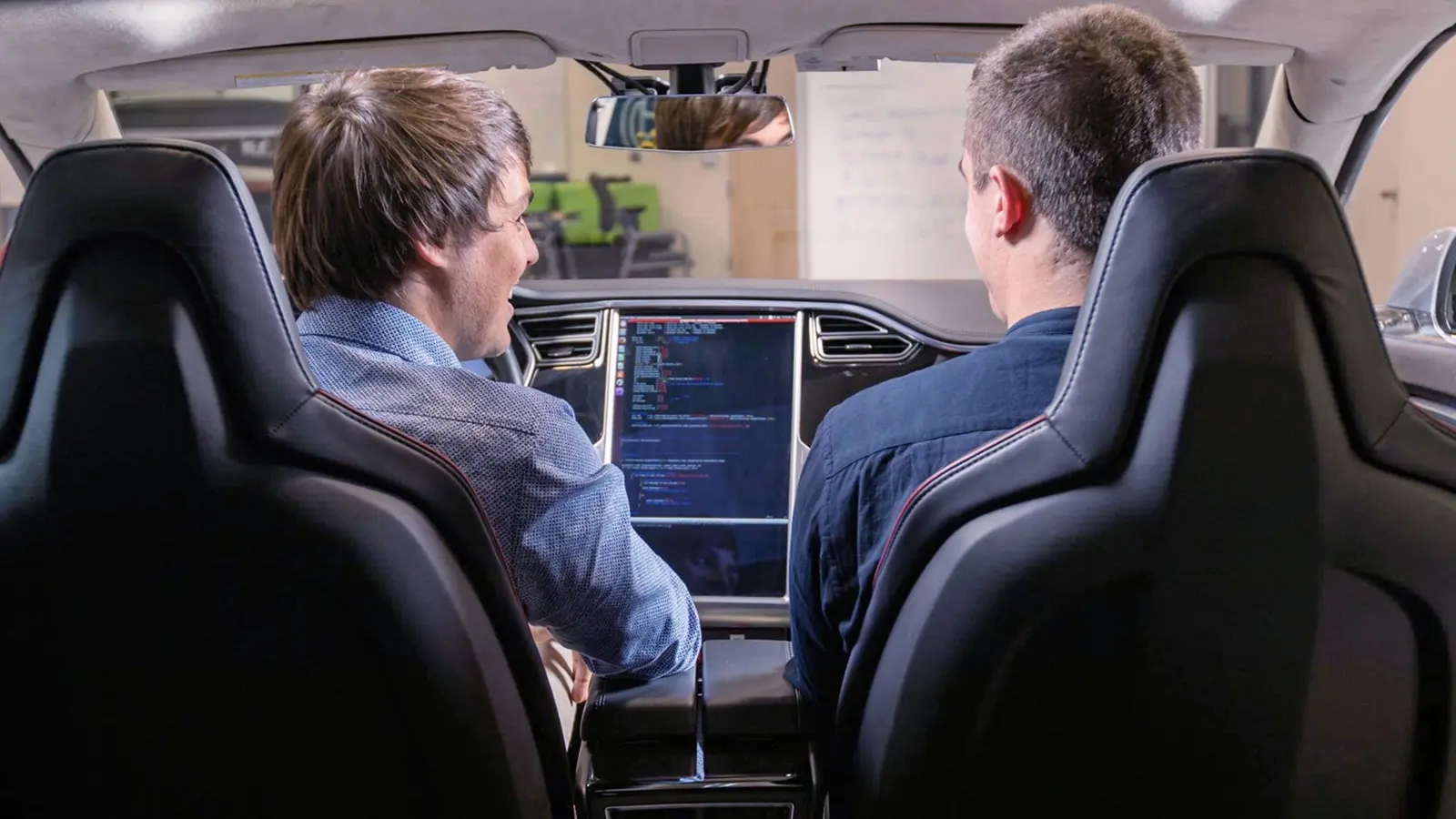 Summary
Moritz Dechant and his team create HMI solutions and high-tech systems for self-driving cars, enabling the vehicles to communicate their intentions to passengers and the surrounding traffic participants. Complex traffic scenarios play a key role in the development.