The narrow corridor is completely filled with smoke, and the heat keeps on rising. As they fight their way forward clad in heavy equipment, the firefighters can hardly make anything out in the dark.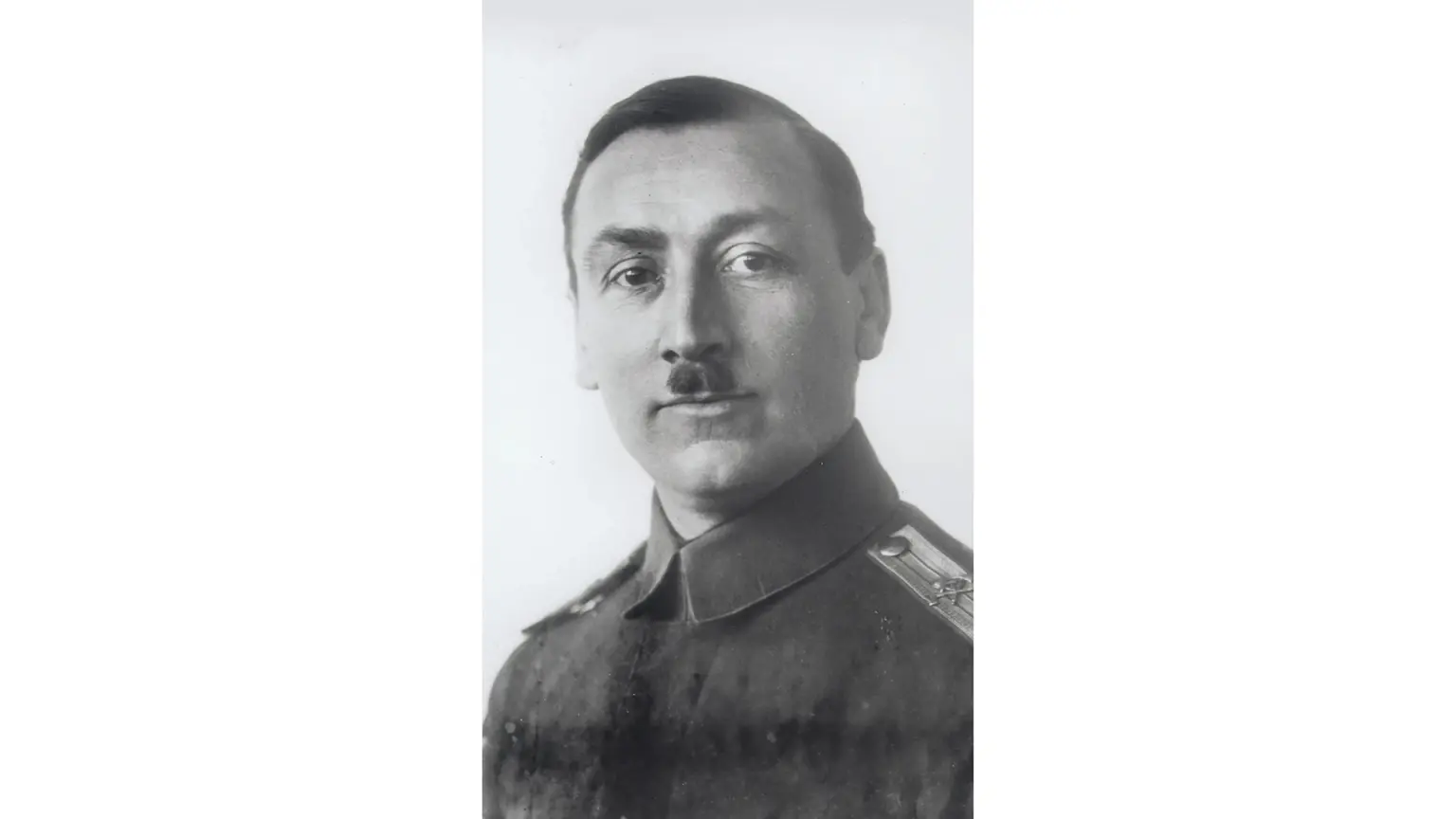 A little time travel
Fortunately, this is just an exercise in the new breathing protection unit, which was opened in the summer of 2016 at the Bosch plant in the Feuerbach district of Stuttgart. The very demanding course in this high-tech cage is seen as the pinnacle of firefighter training and is only offered by Bosch at this very special one site in Germany: Feuerbach is currently the oldest Bosch site in the world with its more than 100 years — and the biggest.
The Bosch plant fire department was founded more than one hundred years ago, when fire chief Wendelin Mayer was drafted from Stuttgart's professional fire service to Bosch on February 10, 1917. He was instructed to set up and train a fire department for the Bosch plant in Stuttgart and Feuerbach. From then on, the idea was to prioritize fire prevention rather than simply responding to fires.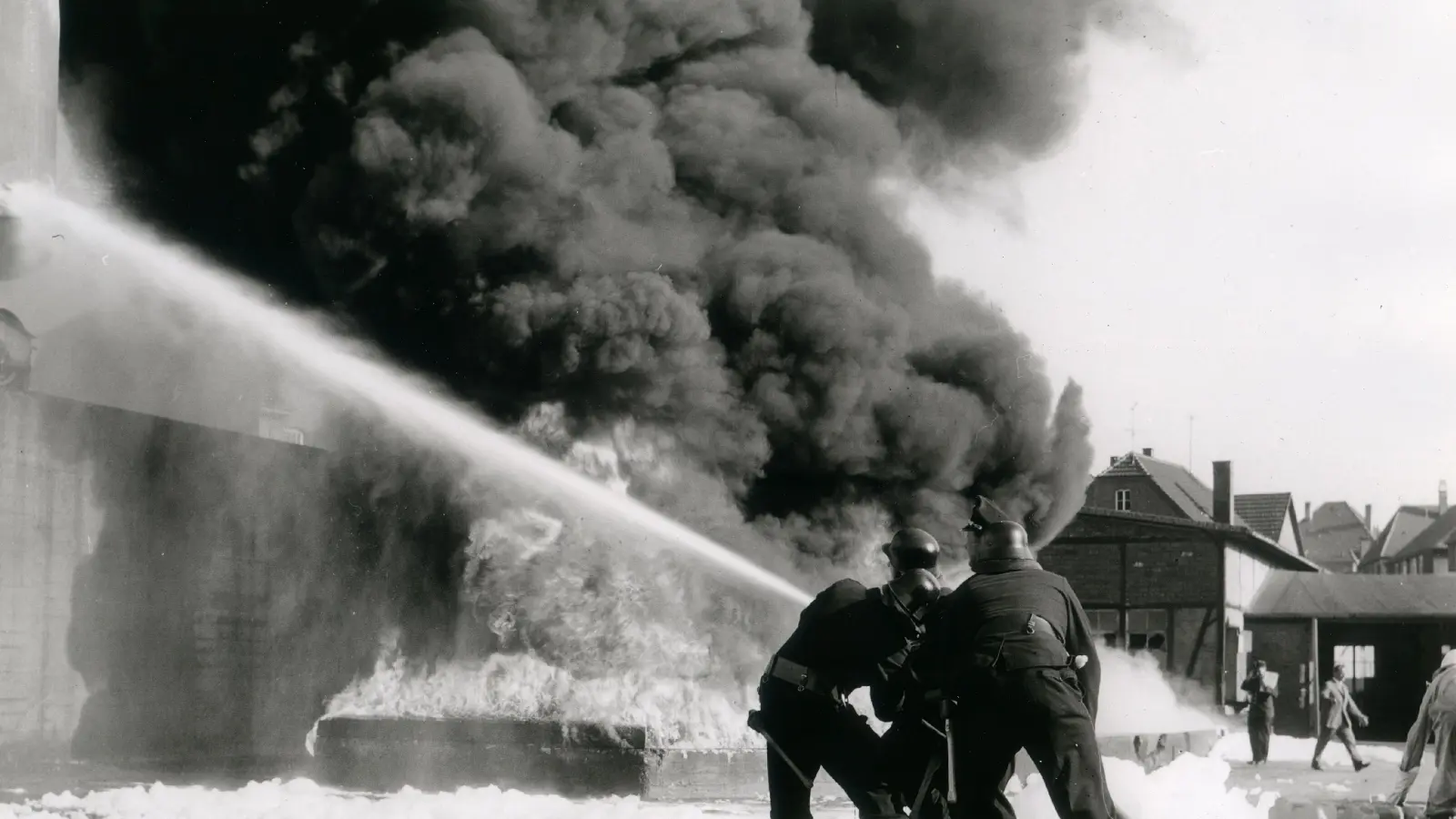 The first Bosch plant fire department team consisted of 40 firefighters and rescuers. Their equipment comprised an extendable ladder, two sets of breathing apparatus, a fire engine, a number of hand-held fire extinguishers, several stretchers, and a first aid kit.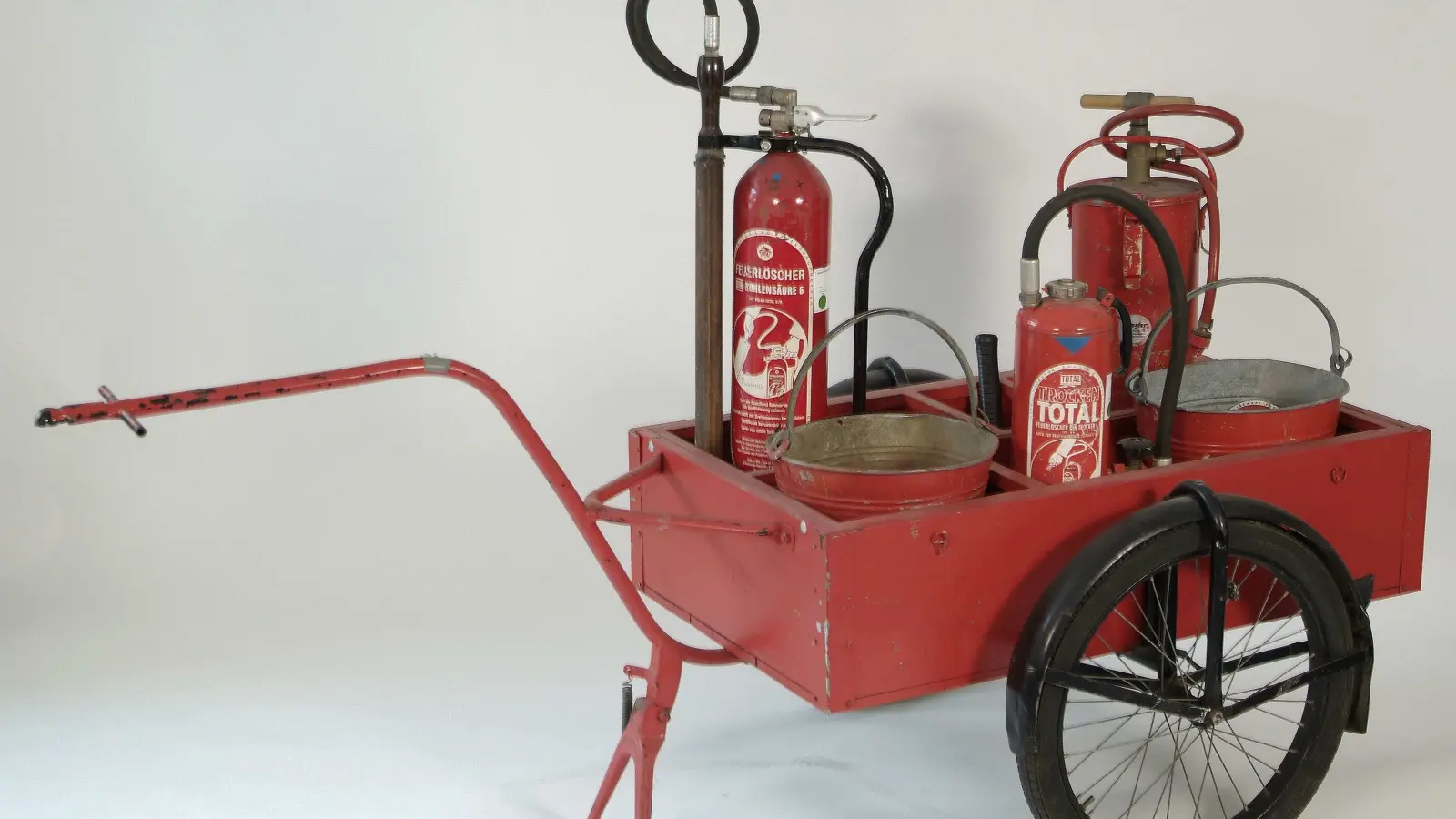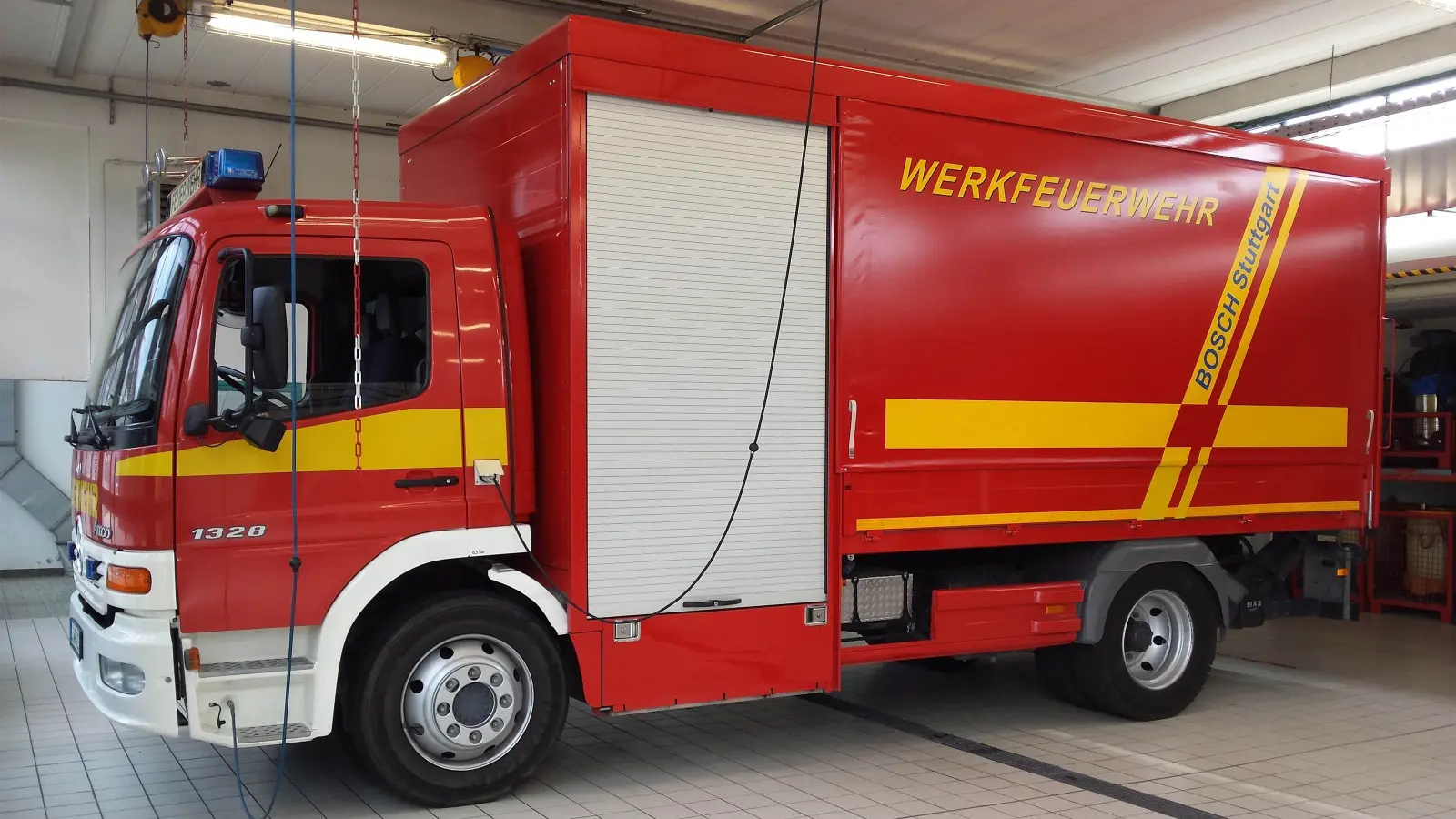 As time went by, new technical advances such as the engine-powered fire pump and motorized vehicles aided the Bosch fire department's dangerous and strenuous work, and it was the first station in the Federal Republic of Germany to obtain a dry-powder tanker-extinguisher in 1959.
The plant fire department can be proud of its historical achievement of controlling fires without any external assistance until the second world war. In fact, quite the opposite — it was the Bosch plant fire department that assisted with other local fires and emergencies back then — and still do down to the present day.