At the start of next year, Bosch will be demonstrating ways in which artificial intelligence (AI) can improve everyday life. Under the slogan "Beneficial AI. Building trust together," we are presenting innovative solutions in the area of connected mobility and connected living at the Consumer Electronics Show (CES) 2020. And last but not least, Bosch will be demonstrating an AI solution for use in space.
Las Vegas will once again step into the spotlight as a platform to showcase exciting innovations and technological trends. Over 100,000 tech enthusiasts are expected to attend CES, one of the world's biggest consumer electronics shows. Bosch will once again be on hand at this year's event from 7th – 10th January. At its booth, it will demonstrate how AI can be used to provide smart tools for everyday use. For AI to deliver on this promise, it must be three things: secure, reliable, and intuitive. Bosch will be presenting a number of AI-driven solutions in the area of connected mobility and living that meet these criteria.
The CES 2020 Innovation Award
Before the planned start of CES, the Innovation Award is given to outstanding products and technologies. This year, the Bosch 3D display won the award in the category "Vehicle Intelligence & Transportation." Here, passive 3D technology is used to generate images and warning signals on the vehicle display. This allows the driver to take in the information faster than if it were displayed on conventional screens, thus reducing driver distraction. This system with spatial depth works completely without additional features such as eye-tracking or 3D glasses.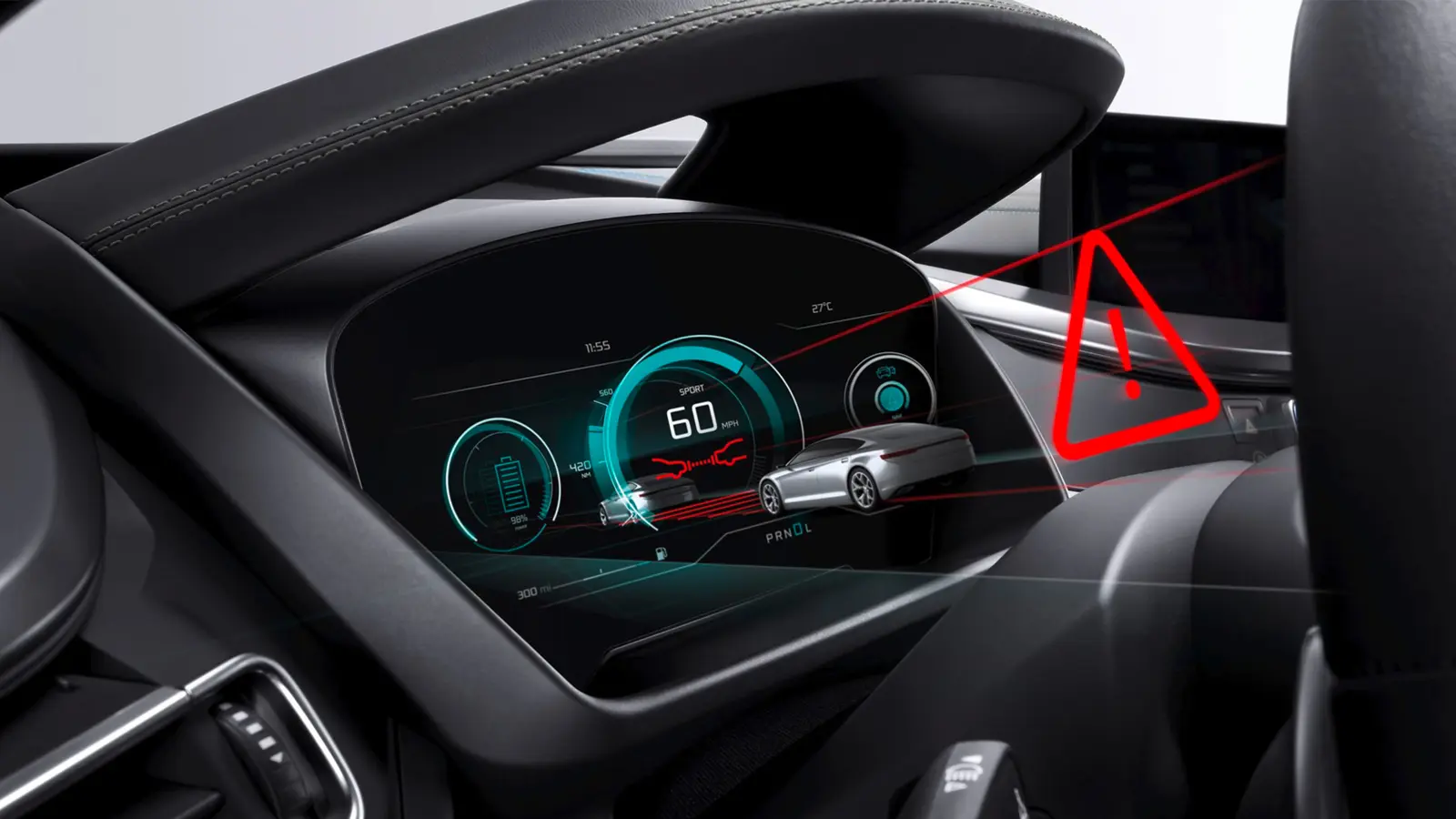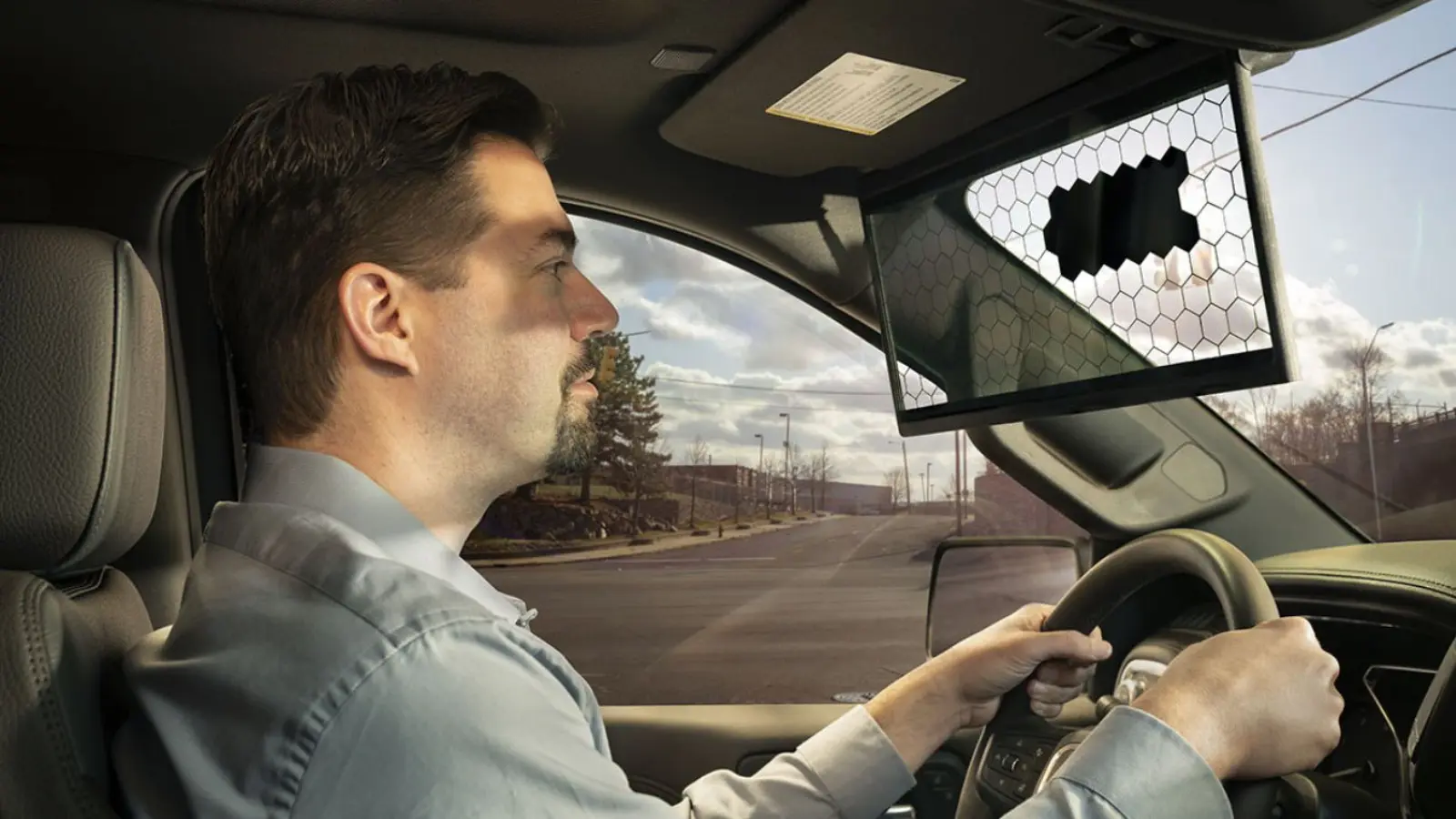 The Virtual Visor, which replaces the traditional vehicle sun visor completely, was honored as a Best of Innovation in the CES 2020 Innovation Awards. Virtual Visor links an LCD panel with a driver or occupant-monitoring camera to track the sun's casted shadow on the driver's face. The system uses artificial intelligence to locate the driver within the image from the driver-facing camera. It also utilizes AI to determine the landmarks on the face — including where the eyes, nose and mouth are located — so that it can identify shadows on the face. The algorithm analyzes the driver's view, darkening only the section of the display through which light hits the driver's eyes. The rest of the display remains transparent, no longer obscuring a large section of the driver's field of vision.
AI protects scientists working in space
Bosch's SoundSee helps make life safer on the International Space Station (ISS): Not much bigger than a lunch box, the sensor system will ride around aboard NASA's Astrobee robot, a free-floating vehicle that moves autonomously through the space station. SoundSee uses integrated microphones to capture noises produced by machines and scientific instruments while in operation and then analyzes this data using AI-driven analytics. If it detects unusual sounds that indicate a technical problem has occurred, the crew is notified after which they can perform maintenance on the system or systems. This reduces the time and costs associated with carrying out checks and repairs on board the ISS. SoundSee is being testing up in space to make sure it ready for use down on earth. Potential use cases for the system could include predictive maintenance for heating and cooling systems or on vehicle engines.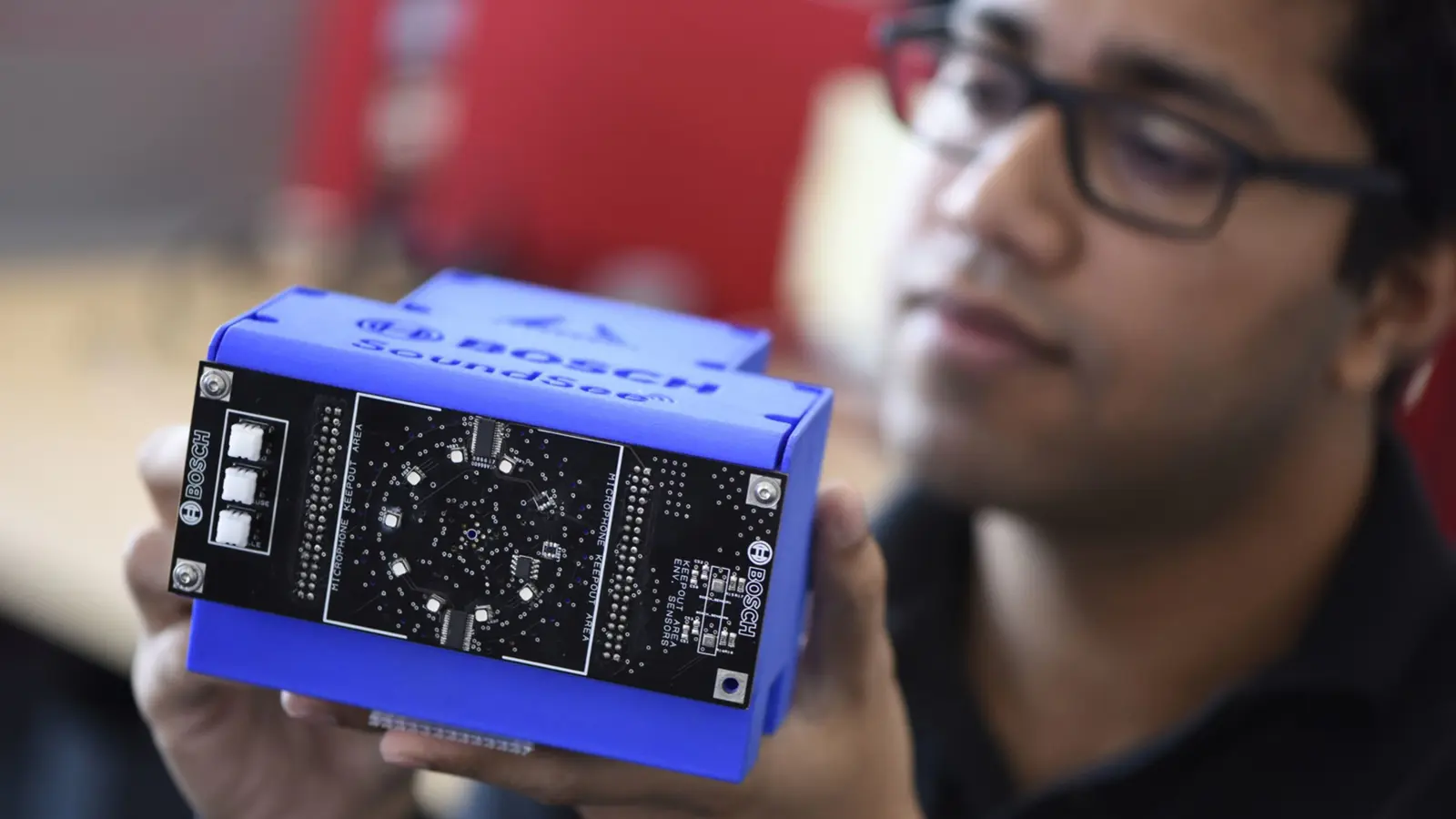 Bosch has all the building blocks of electromobility in its portfolio, ranging from drive and steering systems to brakes. The rolling chassis demonstrates the modules fully integrated into an electric vehicle. The chassis was designed as part of a development alliance with the chassis and automotive technology expert Benteler. It is available to car manufacturers as a drivable modular platform for their vehicles.
In addition to this, Bosch has also teamed up with Sweden's Powercell to develop a fuel cell system for large-scale production. It will combine a long range with short refueling times and propel electric cars emissions-free using hydrogen generated from renewable sources.
On a similar note, if you are planning to park your vehicle in a parking garage, soon you will no longer have to squeeze your car into a tight spot and risk scratching the paint. That's because cars equipped with automated valet parking will look for a parking space on their own. Bosch's fully automatic valet parking service has received official approval and should be in operation in a dozen parking garages by the end of 2021.
The front camera combines image-processing algorithms with AI methods. In congested urban traffic, it can, for example, recognize and classify partially obscured or crossing vehicles, pedestrians, and cyclists quickly and reliably. This allows the vehicle to trigger a warning or initiate emergency braking.
Along with this, Bosch has also developed a system for use inside a vehicle that uses a camera to detect how many occupants are in the car and where they are seated. This makes it possible to optimize the operation of safety systems such as the airbags where required. Based on a driver's eyelid movements, the interior monitoring system detects if the person is drowsy or distracted by his or her smartphone and triggers an alert if this is the case.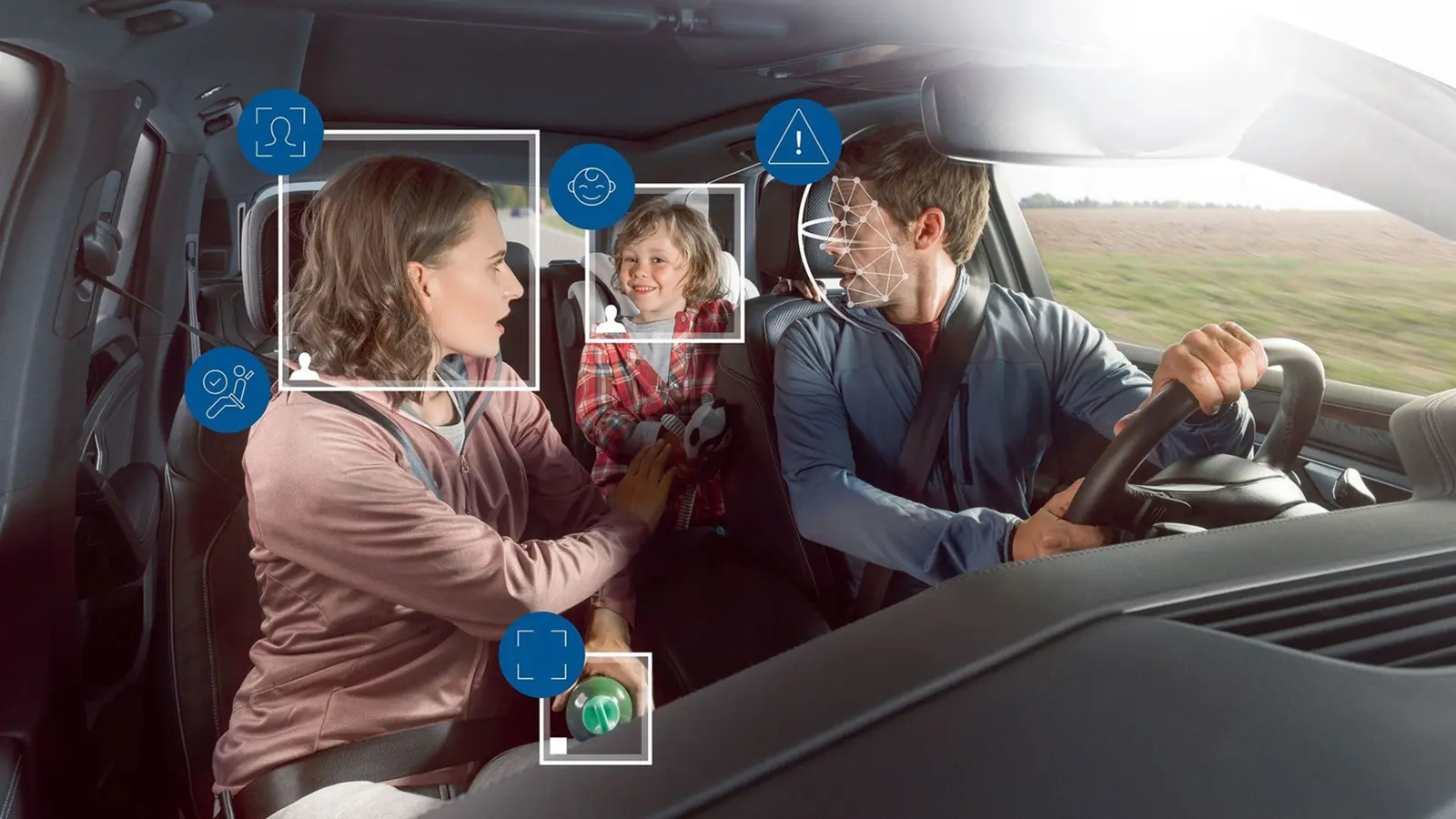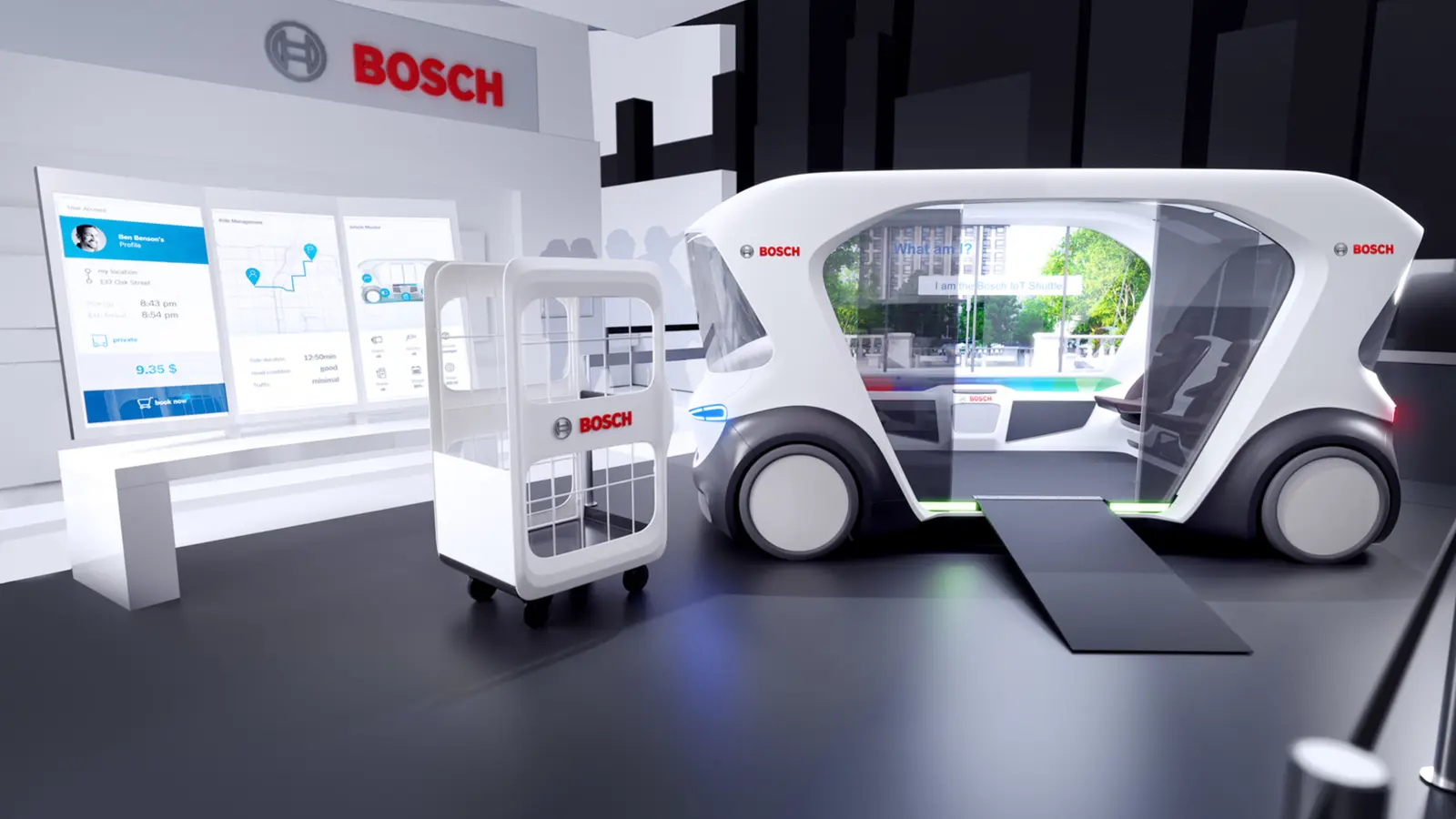 Bosch's IoT Shuttle is a vision for the future of mobility. The concept vehicle incorporates a number of technologies and services. It is one example of how electric driverless shuttles could convey passengers in the not too distant future. IoT shuttle also includes a complete ecosystem of networked mobility services, such as reservation and sharing platforms for consumers as well as solutions for car manufacturers and mobility service providers who wish to use autonomous shuttles to offer on-demand mobility. Among other things, Bosch will be demonstrating how online platforms can be used to manage, charge, and maintain fleet vehicles at its booth.
Bosch offers connected home products that make everyday life safer and more convenient. The room thermostat is one of the latest additions to the Bosch Smart Home line. It measures the temperature and humidity in rooms and automatically controls the radiator thermostats located there to reduce energy use. When integrated into the Bosch Smart Home system, it offers several additional features. For example, if the temperature rises above a preset number when the sun is shining strongly into a room, the thermostat can lower the shutters.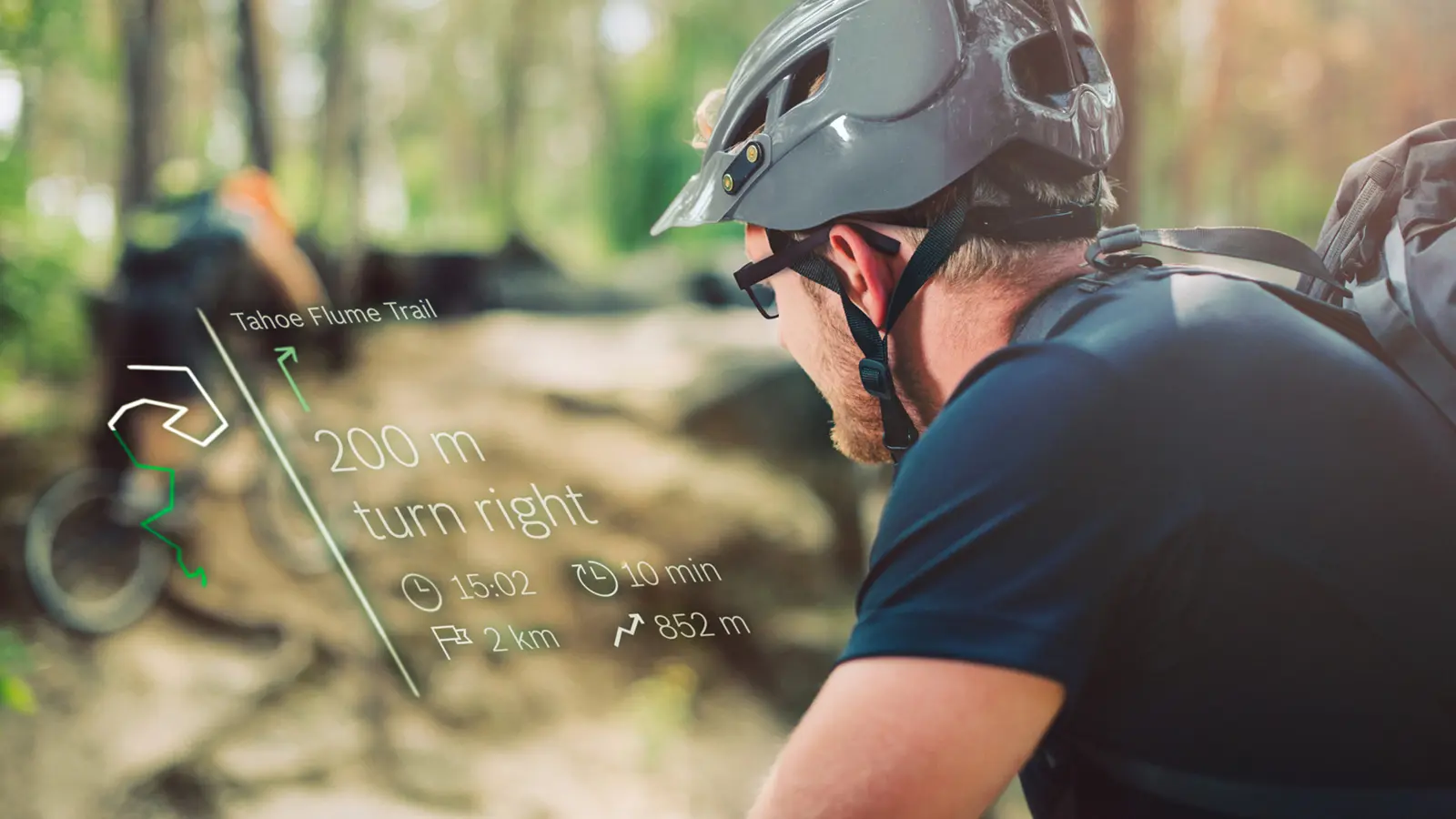 Security is important at home, in RVs, and at your summer house. Spexor is a battery-powered alarm that can be placed wherever you need it. It uses noise, motion, and air-pressure sensors to monitor the surrounding areas. If it detects an intruder, the device sends a warning to the user's smartphone via Wi-Fi or the low-power wide-area (LPWA) wireless technology standard. The alert can be forwarded via an app directly to the police or to one of Bosch's 24/7 service centers.
To improve the quality of everyday life, Bosch is presenting its highly practical Light Drive smart glasses that extends the wearer's field of vision. The integrated projection system, consisting of MEMS mirrors, optical elements, and sensors, is highly compact and allows for designs that look just like non-smart glasses. Light Drive enables information from a smartphone or smart watch — such as text messages or GPS directions — to be projected into the user's field of vision where it is visible only to them