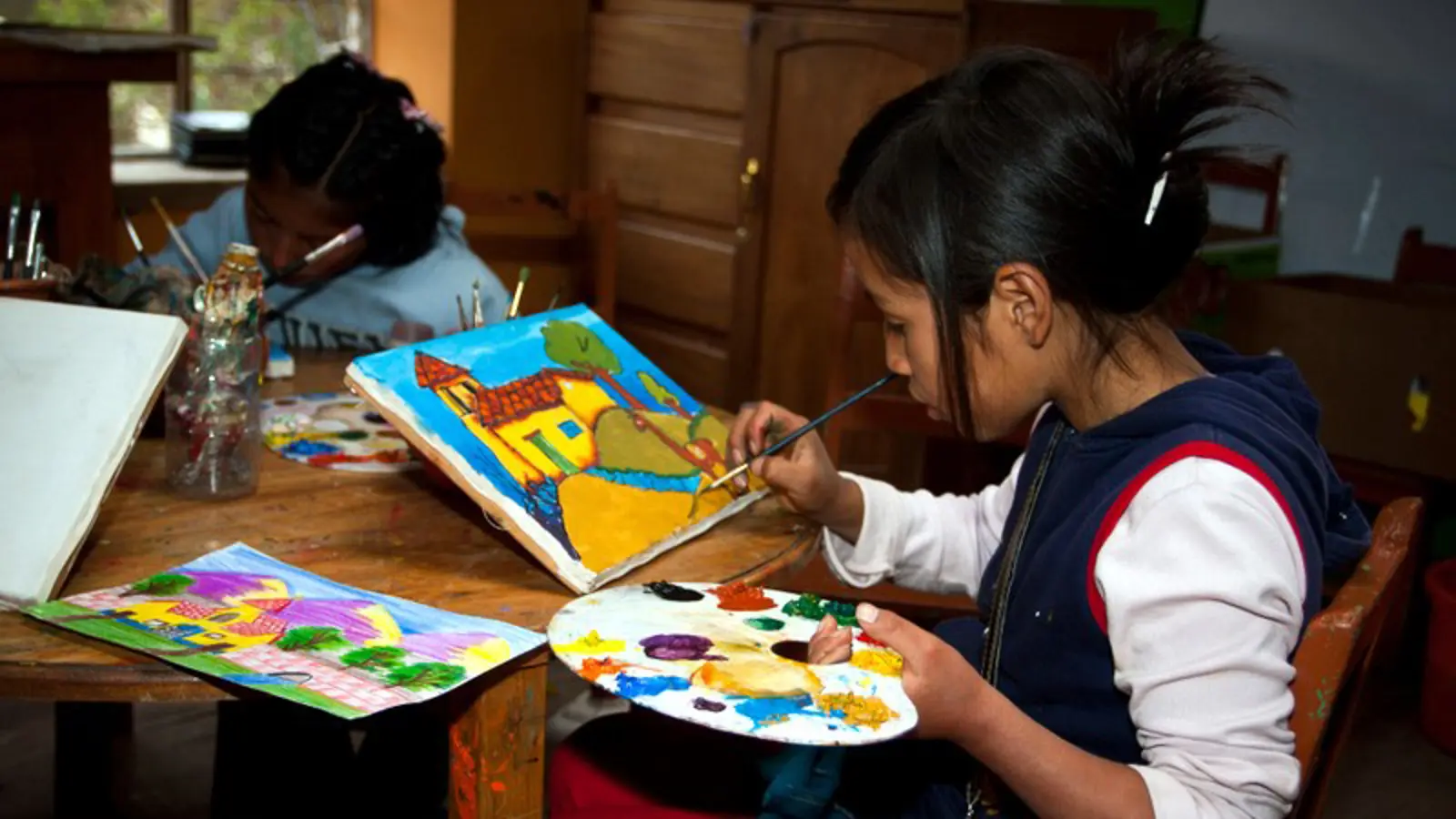 Founded by Bosch associates, Primavera e.V. has been committed to helping children around the world since 1990. In Munaychay, Peru, Primavera supports a village for children. This not only gives the 70 children who live there a home, it also helps them secure a better future.
At home at an altitude of 3,000 meters
In Peru, tens of thousands of children live on the streets. While some are orphans, others have parents who are unable to take care of them or lack the financial means to raise a family. Several years ago, the Corazones para Perú foundation built a village for these children in Munaychay. Located 60 kilometers from Cusco, 70 children from broken families now have a chance at a better life. Bosch associates have contributed to this as well. The children live, study, and play in seven houses on a site of 45,000 square meters.
Besides everyday care, the children in the village also receive psychological support, as many of them are traumatized. In Munaychay, they can be children again, and go to school with other kids their own age. The caregivers, some of whom are from Germany, help them with their everyday lives, their homework, and their problems.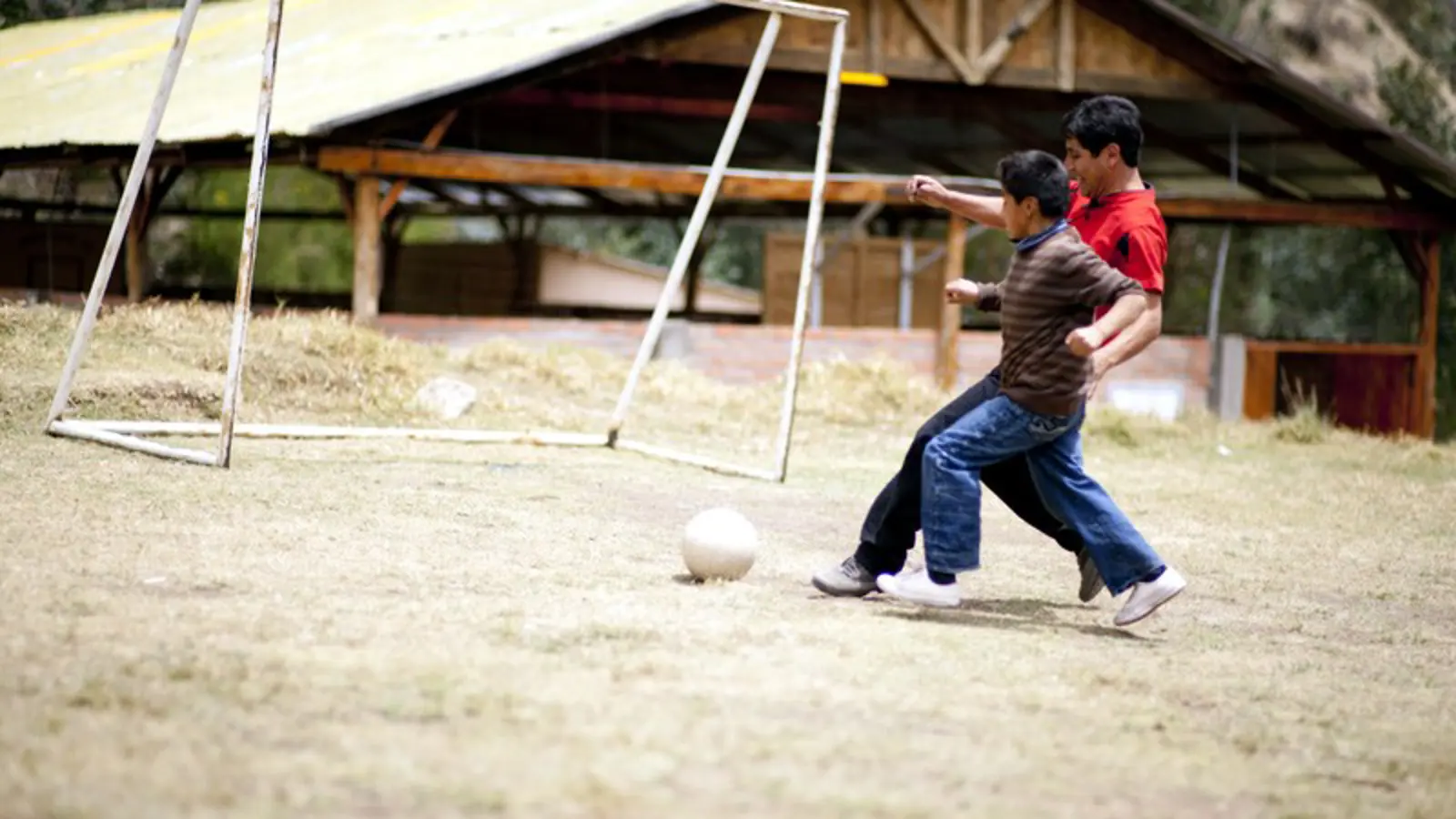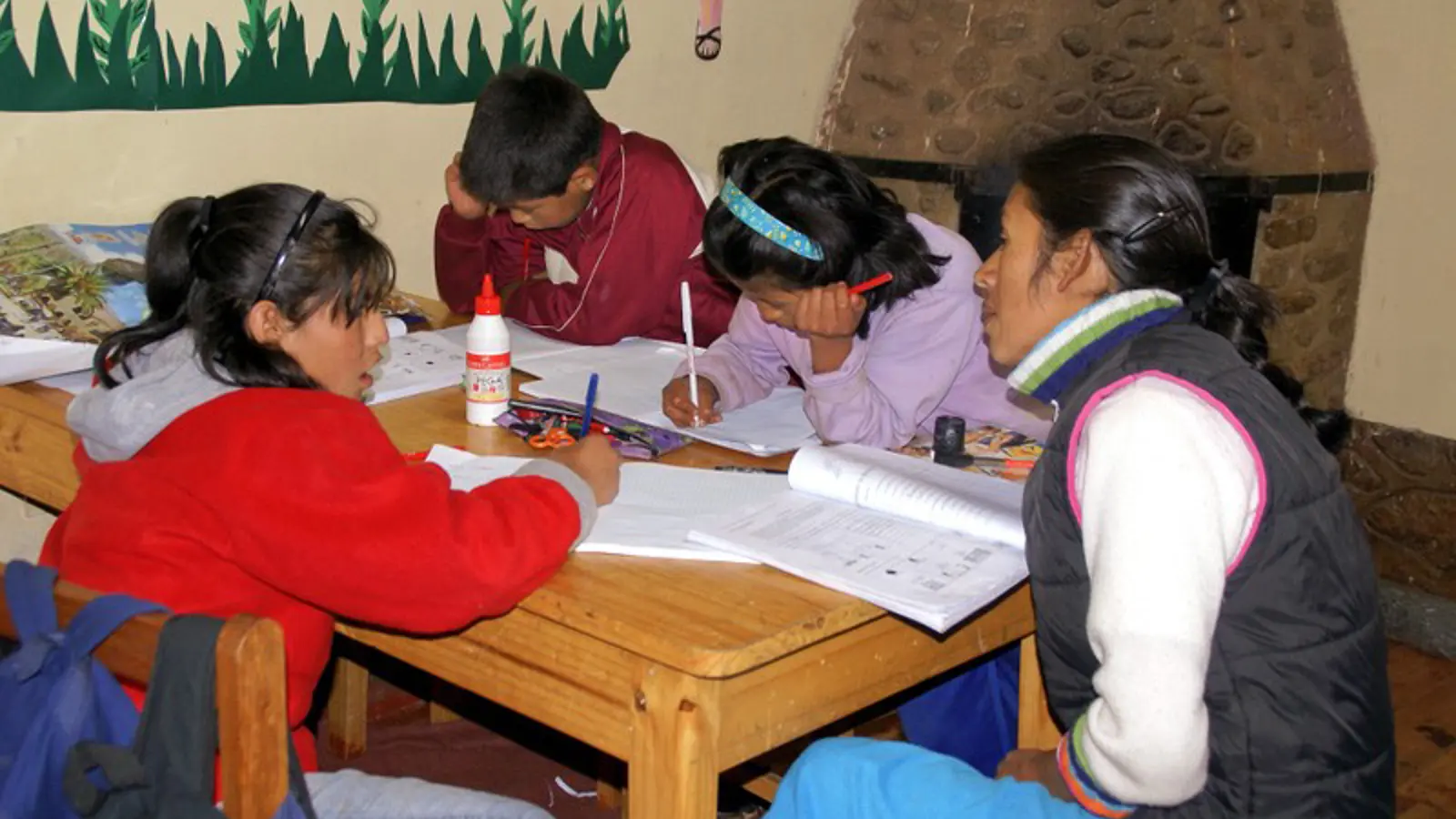 Responsible and ambitious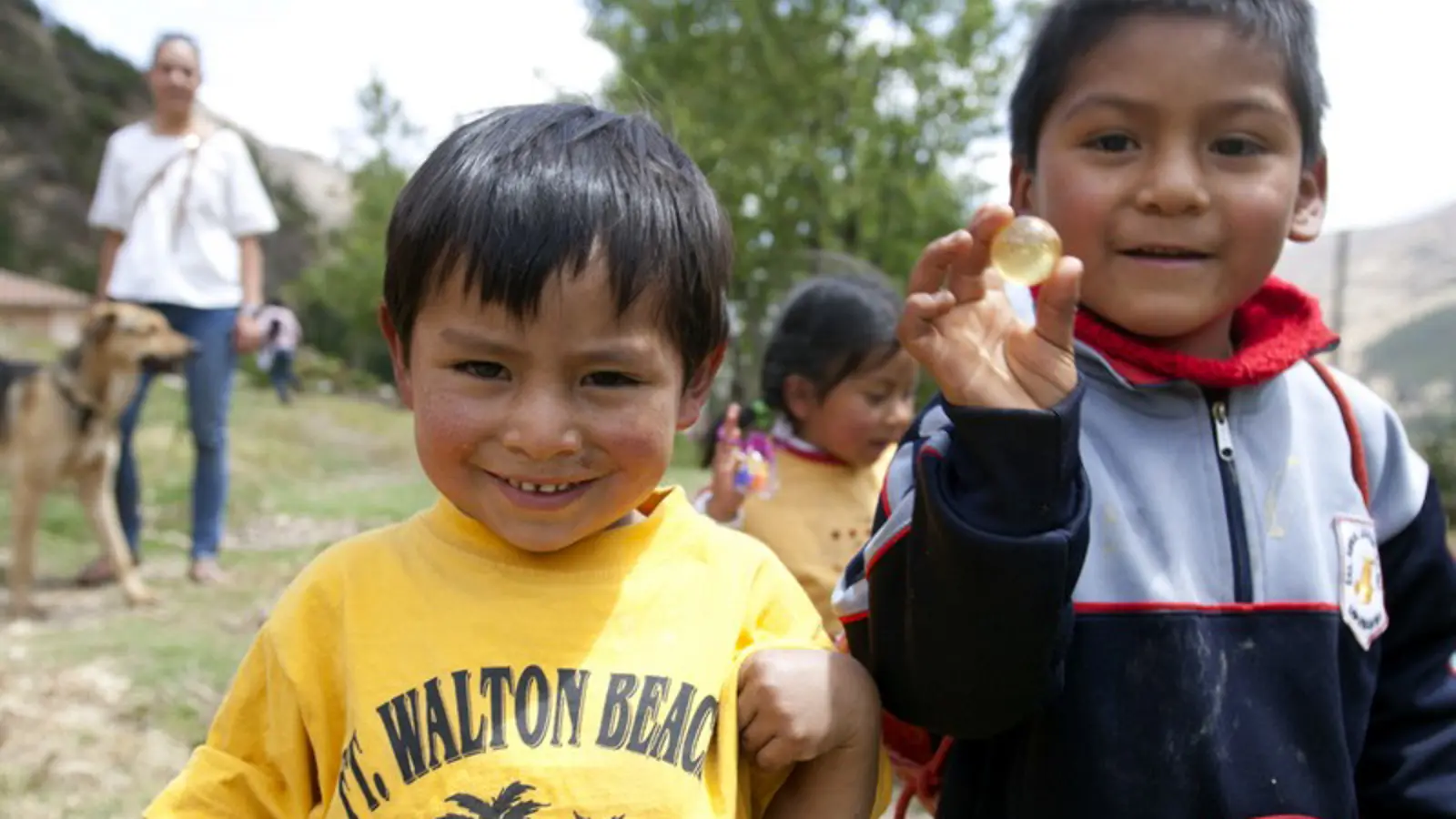 The children of Munaychay are being prepared for the future in the best way possible. In fact, most of them already have a very detailed plan of what they would like to do when they grow up, like 17-year-old Milagros, who will soon be graduating from high school: "Once I finish school, I want to go to university in Lima and study psychology. She plans to save the money she needs for her education by working as a hairdresser. For her, a college education is a very big step. Milagros comes from a disadvantaged family. She and her siblings were abused, and her parents were violent. Munaychay opened new opportunities for her and helped give her a brighter future.
The children's village is also home to dogs, cats, chickens, and guinea pigs, all of which are very important companions for the children. The animals need to be taken care of, and this teaches the children responsibility. To ensure that the children's village is not affected by fluctuating prices and that the children are well fed, Munaychay has its own agricultural center.
Bosch associates have been committed to Primavera e.V. since 1990. What began with an aid project in Brazil has grown into a global initiative. In 2018, 33 projects received support, which benefited a total of 15,000 children and young people. Primavera is active in 15 countries around the world, including Mexico, Peru, Romania, India, and the Philippines.
In 2017, the foundation received about 848,000 euros in donations. Apart from private donations, Primavera raised money at events throughout the year. For instance, the Primavera Garden Party or the Quempas evening of song with the Bosch Symphony Orchestra and the Bosch Choir. Primavera volunteers have also contributed to other creative ideas, among them the Primavera cookbook.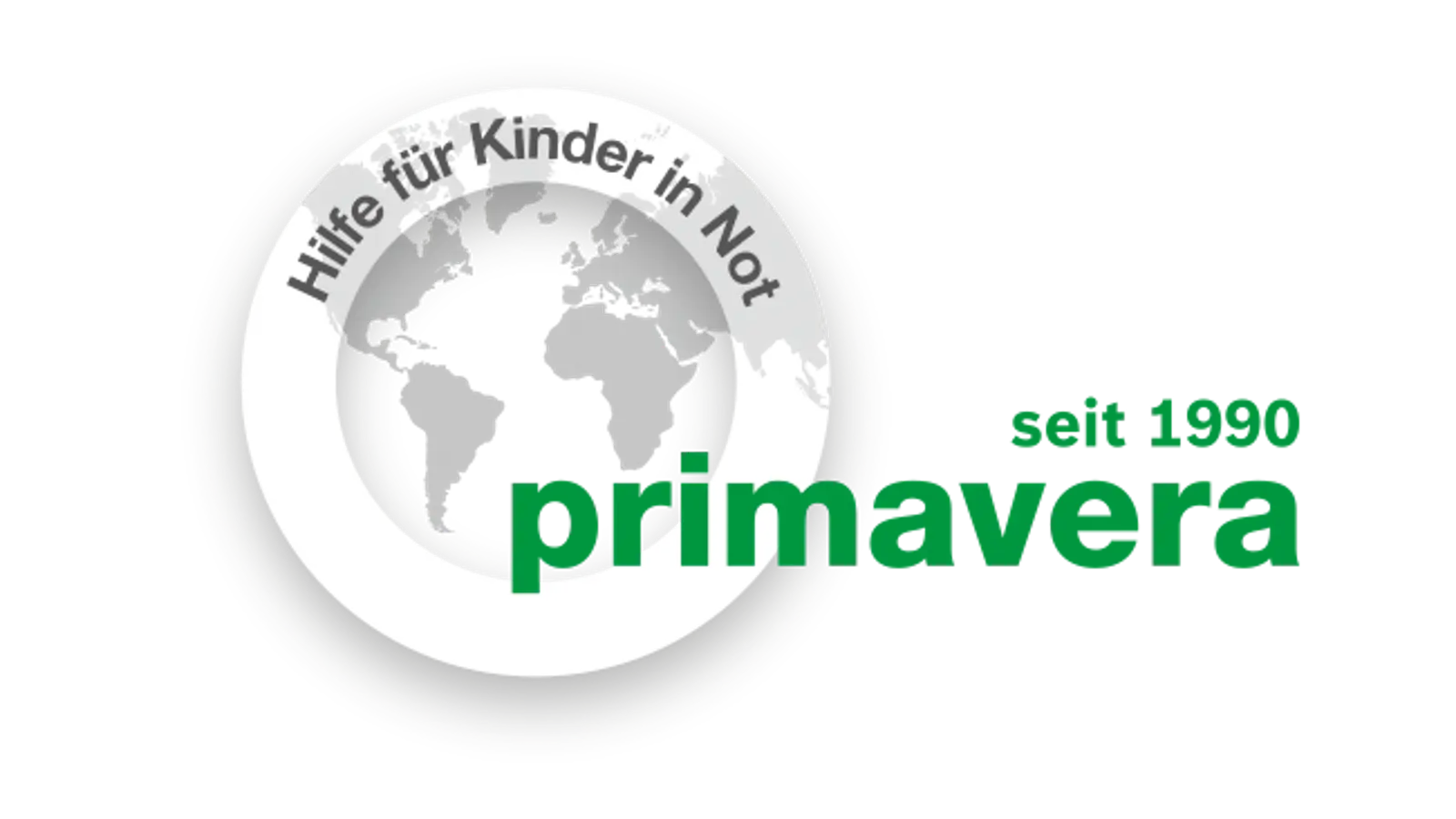 1990
Primavera e.V. was founded.
848,046
euros in donations.
15,000
children and young adults have received support in 15 countries.
33
projects around the world have received support.
Summary
With Primavera e.V, Bosch associates are helping children and young people around the world build a better future. Often, small donations can have a big impact: as has been shown with the Munaychay children's village, improving access to education is one of Primavera's main focal points.