From Lebanon to the United Arab Emirates, Bosch is active in many countries of the Middle East — a market that could hardly be more varied in terms of politics, history, and religion.
Bosch signed its first agreements with partner companies in the arab world in 1922, in Jaffa and Damascus, and in 1924 in Tehran. Those agreements were later followed by roughly a dozen trade partnerships between the years 1953 and 1961, forming the basis for today's regional subsidiary, Robert Bosch Middle East.
Bosch has maintained a presence in the Middle East region for more than a century. Yet business did not start to truly pick up in the region — especially on the Arabian Peninsula — until the late 1950s, when an economic boom fueled by oil production and rapidly growing demand for oil in the global transport and manufacturing sectors set in, boosting business with Bosch spare parts for vehicles and with power tools for professional use on construction sites. In the early 1970s, the rapid growth in activity led Bosch management to appoint a "Mr. Bosch", a regional manager for the Middle East.
While promoting business with the products for which Bosch was best known in the region, especially on the Arabian Peninsula, the company also teamed up with regional partners to support infrastructure development projects.
One particularly notable project involved the production of components for roughly 200 kilometers of drinking water pipeline to be laid underground, transporting water through the desert from its source in the Wasia region to Riyadh. With the two parallel pipelines to be operated at a high pressure of approximately 30 bar, and with 40 pumping stations needed to increase pressure, Bosch faced the challenging task of developing 800 specially designed and highly pressure-resistant sections of pipeline for use in and around the pumping stations. In fall 1979, Bosch ultimately had to dispatch 90 semitrailers carrying 550 metric tons from Reutlingen (Germany) to Antwerp (Belgium), where the components were loaded onto a freighter for shipment to the Kingdom of Saudi Arabia.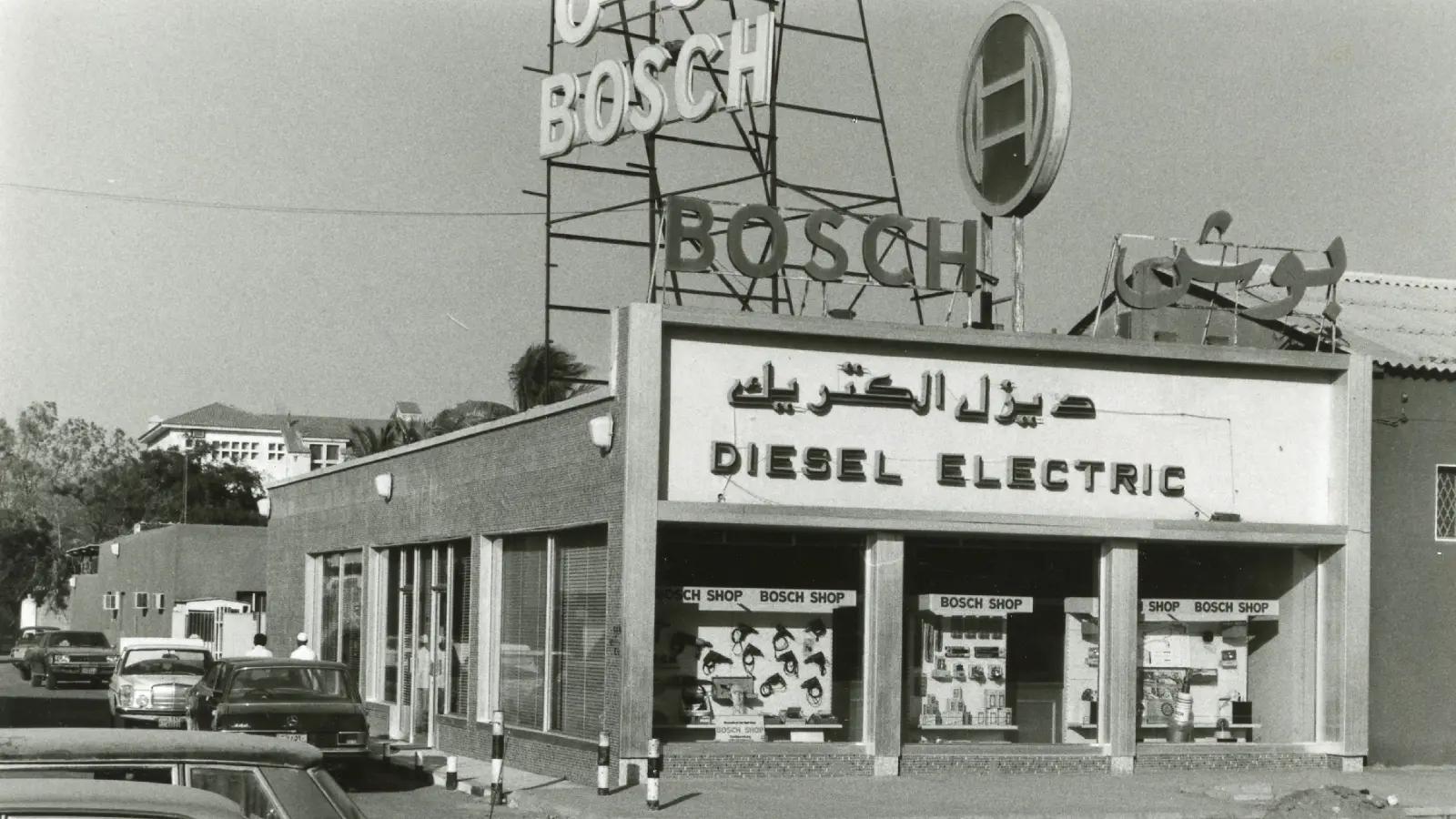 It was the job of the regional manager who was still based at Bosch's headquarters in Germany, to coordinate activities and act as a point of contact for the region's major customers and trading partners. Since partners in the Arab world preferred to have a consistent point of contact, the regional manager acted as a constant for customers and as someone who knew their needs, even though he was not stationed directly in the region.
A solid, stable business relationship is essential to long-term success with business partners in the Arab world. In some respects, business is a personal matter, where business partners are like friends one can rely on. But the regional experts at Bosch came to realize that having such person available on the phone in Germany —far away from the Arabian Peninsula and the markets in the Middle East — was not a suitable solution in the long term.
Personal contact is very important for business life in the Middle East — and not just when it comes to dealing with business partners and customers. To get things done, networks have to be built, maintained, and expanded.
After a phase of intensifying its business relationships in the 1990s, Bosch decided to establish a presence for the entire Middle East region in Dubai, UAE. Bosch's aim was to seize growth opportunities in the region and support its local authorized partners, many of whom it had been working with since the 1960s.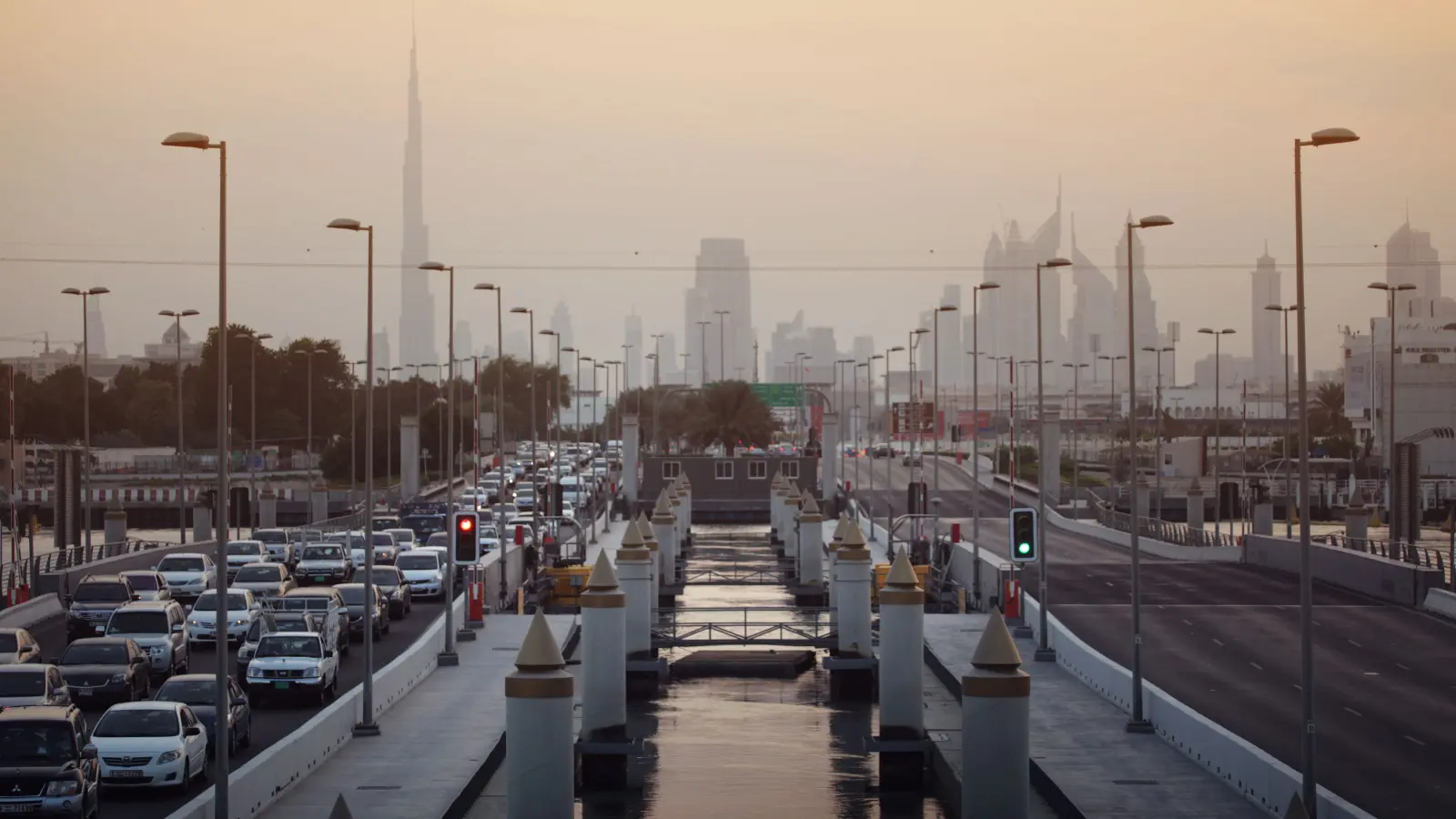 In 2008, Robert Bosch Middle East FZE was founded in the Emirate of Dubai. Since then, the regional subsidiary has been responsible for overseeing the company's activities in 14 countries across the Levant and the Arabian Peninsula, and also including Iraq, Pakistan, and Afghanistan. This commitment to a regional presence sent an important sign to Bosch's business partners and customers in the region.
The company's business activities are rounded out by charitable activities that underscore Bosch's social involvement in the region. For example, Bosch donated technical equipment for a car workshop to Mtein Technical School in Lebanon. In a country with a high rate of youth unemployment, this enables students to obtain better hands-on training for better job opportunities.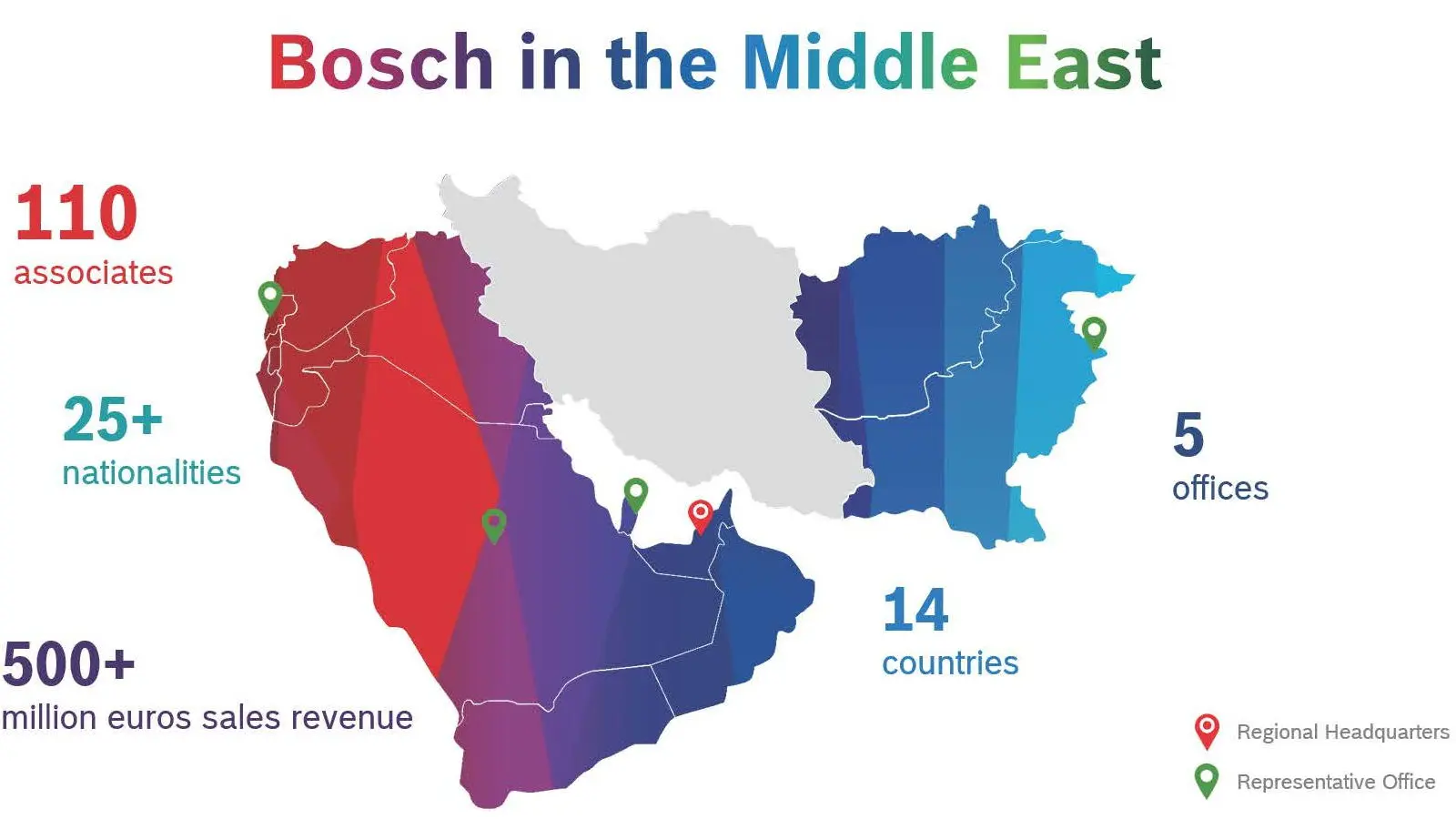 After the end of the first world war, Bosch trading partners in the Middle East started selling Bosch products, focusing solely on automotive ignition systems. Much of the company had to be rebuilt, so Bosch seized the opportunity for a fresh start on the Arabian Peninsula. Today's well-structured sales network – with its regional headquarters in Dubai and four representative offices throughout the region – is the result of these initial attempts to establish a presence roughly one century ago.
Author: Dietrich Kuhlgatz