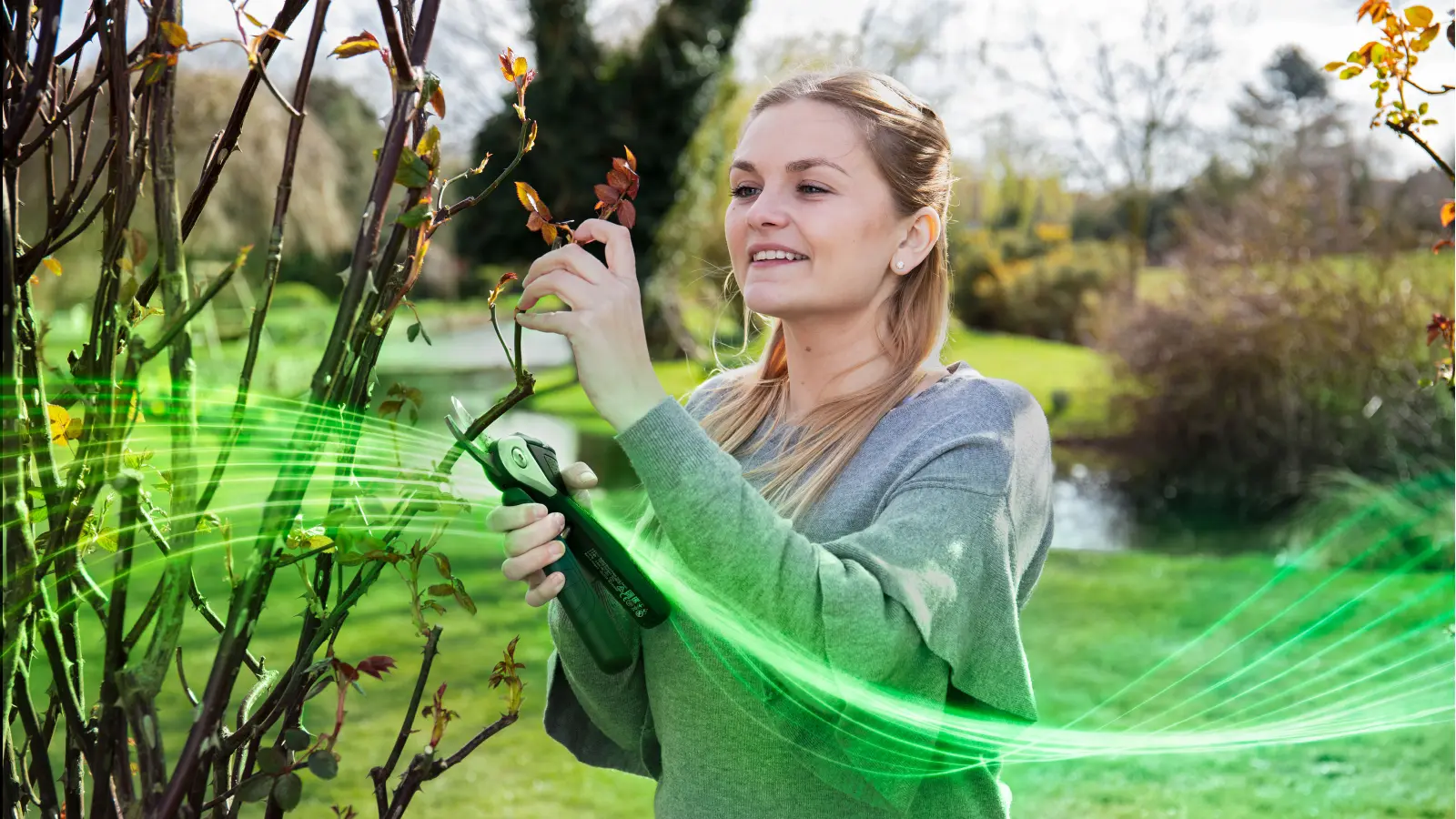 Ellouise Hasler-Stott, one of Britain's A-list florists, made her first big splash in floral arrangements with a spectacular wedding throne. Her trusty Bosch gardening tool lightens her daily workload with flowers and other plants.
Best in show today, but what about tomorrow?
Ellouise Hasler-Stott talks about her job with contagious enthusiasm. Once infected with her fervor for flowers, the urge to pick up the pruning shears and start pruning and trimming plants is hard to resist. "My work helps to make other people's special moments more beautiful. That's a great feeling."
Her passion has certainly paid off. In 2018, she took top honors as the Chelsea Flower Show's Young Florist of the Year. The U.K.'s premier gardening event is horticulture heaven for flower enthusiasts; even Queen Elizabeth II is a regular visitor. The flower-bedecked wedding throne Ellouise Hasler-Stott crafted for this competition also clinched the Best in Show award. Her career blossomed practically overnight with those two wins. Now one of the country's most in-demand florists, she is swamped with requests for weddings and other occasions.
The work is fun, but fatiguing. Elaborate floral arrangements are hard on the hand that has to squeeze pruning shears hundreds of times a day to cut through thick branches and twigs. It's all in a day's work for a young floral arranger, but Hasler-Stott knows time can take its toll.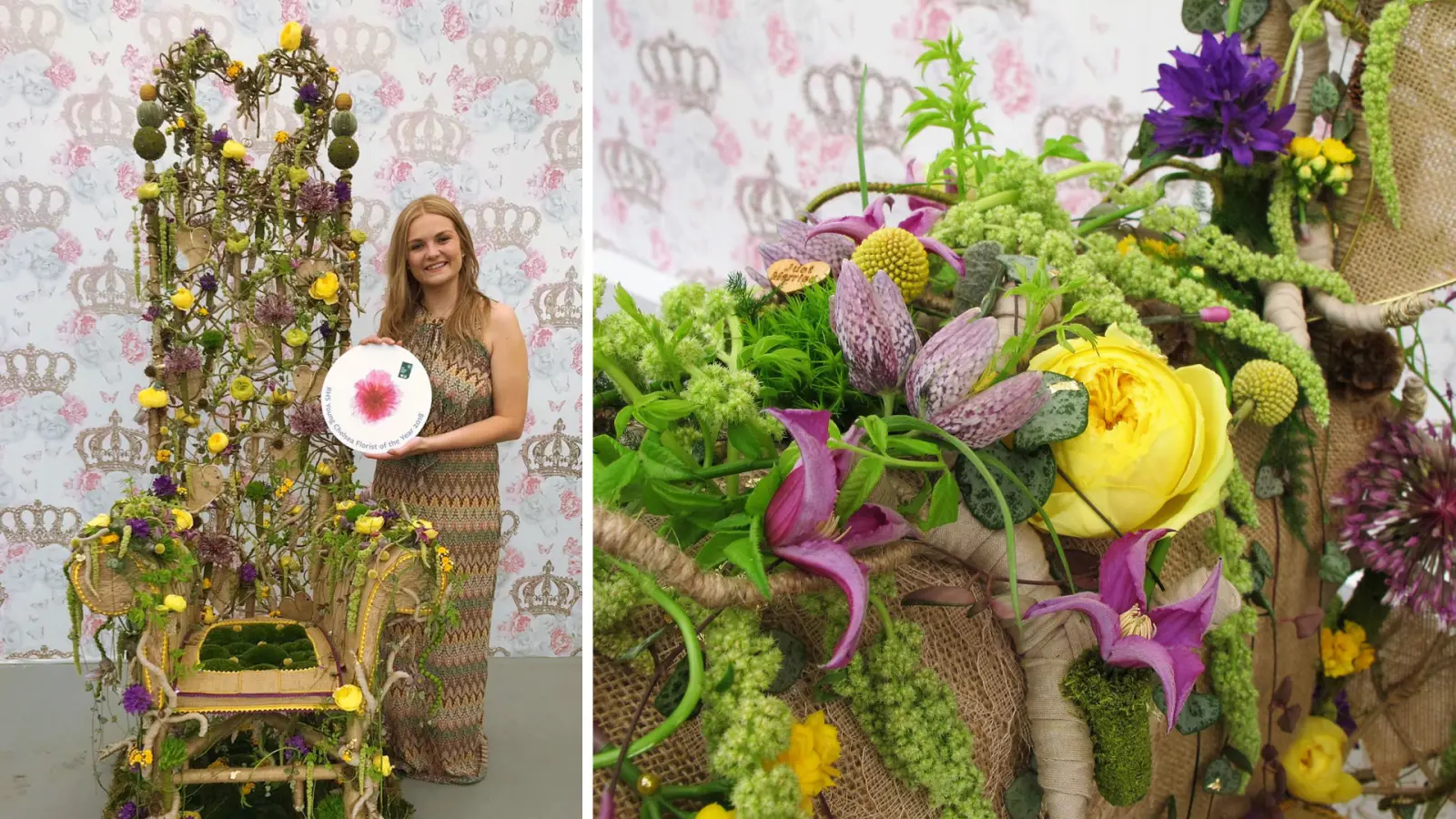 Battery-operated assistance for a fitter future
YouTube
Video cannot be shown without your consent
As one of Britain's best florists, Hasler-Stott has high hopes for a long career. Her chances look good with the battery-operated EasyPrune pruning shears in hand.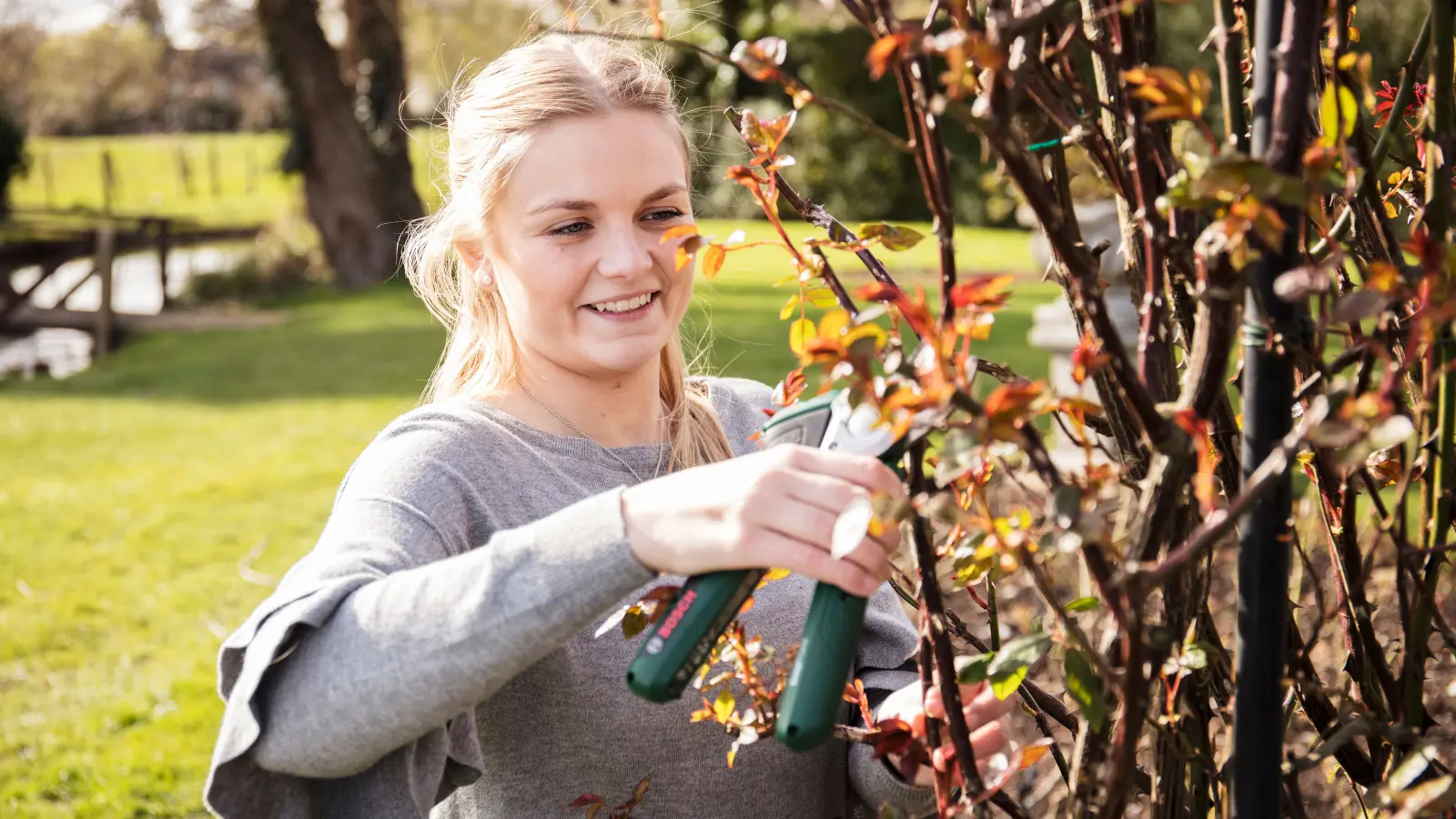 The idea of being unable to pursue her dream job is a nightmarish notion for Hasler-Stott. That fear is not unfounded. The brief-but-repetitive action of squeezing shears countless times a day may cause arthrosis, a common condition among florists. If the accompanying joint pain grows severe, incapacitating the hands, florists might even face occupational disability.
The cordless EasyPrune pruning shears help ease the strain on Ellouise Hasler-Stott's wrist. Developed by Bosch Power Tools for pruning flowers, cutting branches, and trimming shrubs, and not much larger than conventional pruning shears, it features power-assist technology. A gentle squeeze of the shears automatically sets a cable winder in motion to draw the top and bottom grips together. Especially with thicker branches, the battery-powered assistance of the cordless pruner is noticeable and takes the effort out of cutting, especially for thicker stems. "You don't need to apply nearly as much pressure," Ellouise says. And that strength-saving action makes it even easier for Hasler-Stott to make other people's special moments more beautiful.
Battery-powered garden shears: EasyPrune's power-assist tech in action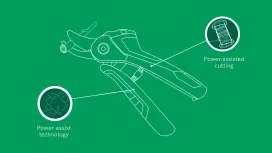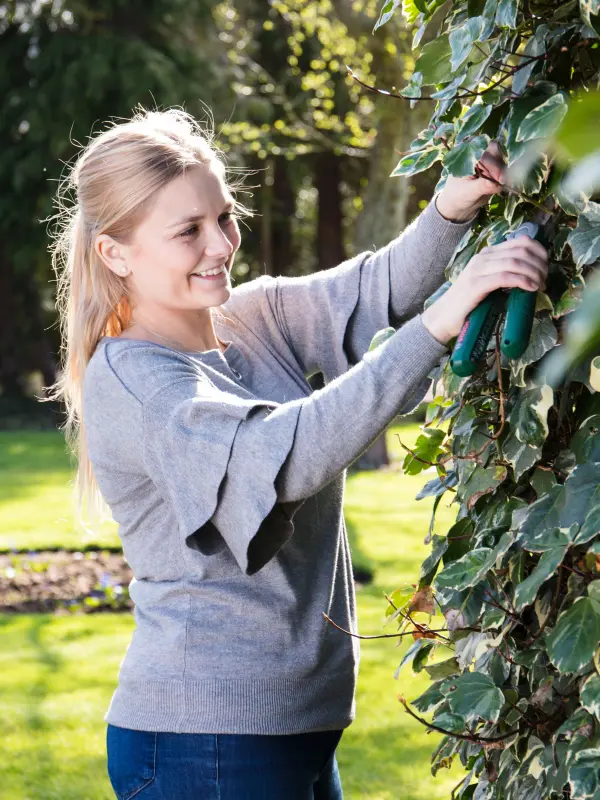 EasyPrune is not just a tool for pros. Gardening saps everyone's strength. Why not get some help?
3 arrangements, 3 occasions
With the help of EasyPrune garden shears, the star florist Ellouise Hasler-Stott has created three very special flower arrangements for three different occasions.
They can easily be sent to friends and family via social media by clicking on the share button.
"Just wanted to say thanks"
This colorful arrangement is sure to bring a smile to someone's face, and is the perfect way to say thank you.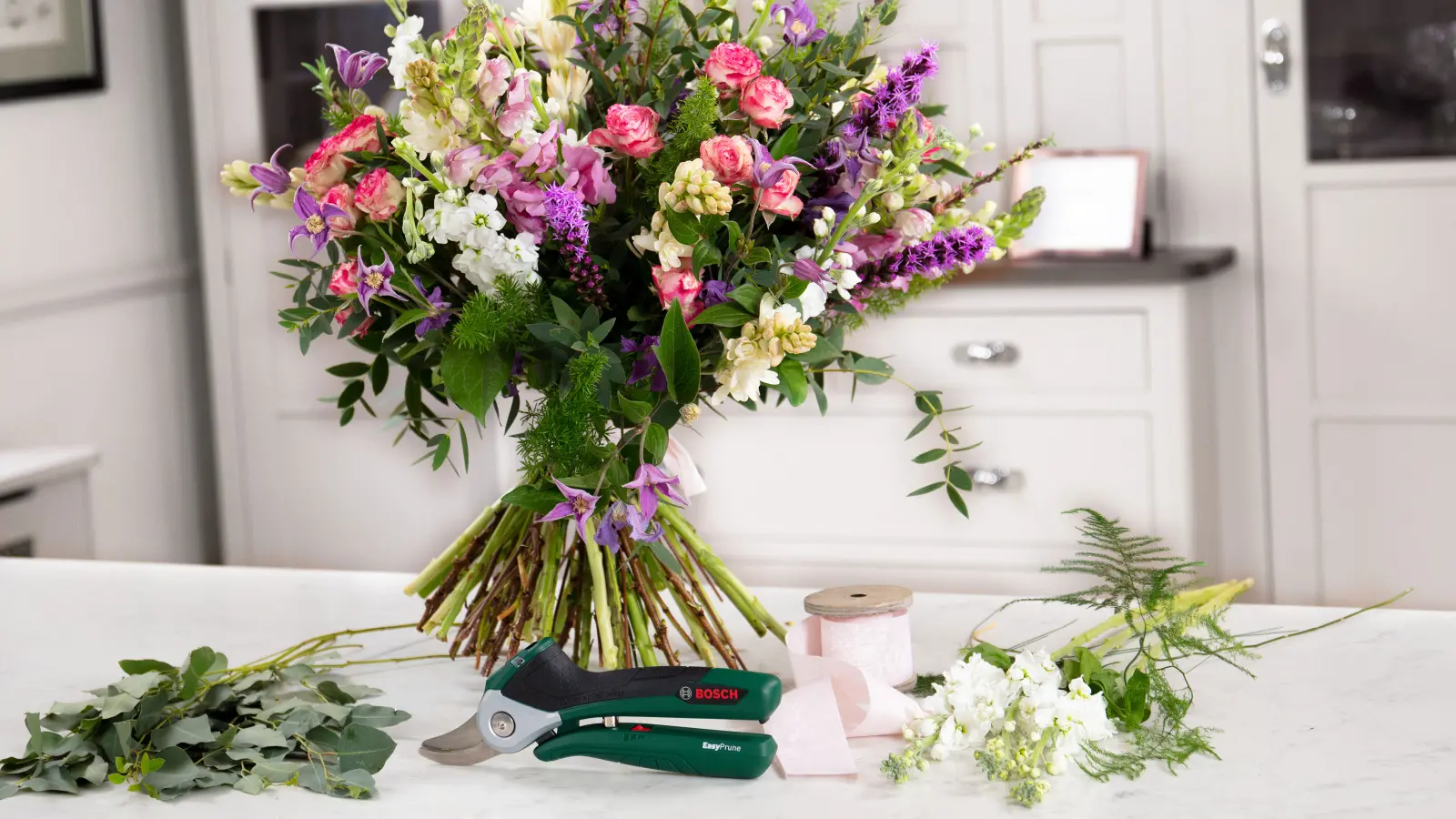 For Valentine's Day, Ellouise created a classic heart-shaped arrangement featuring a variety of red flowers.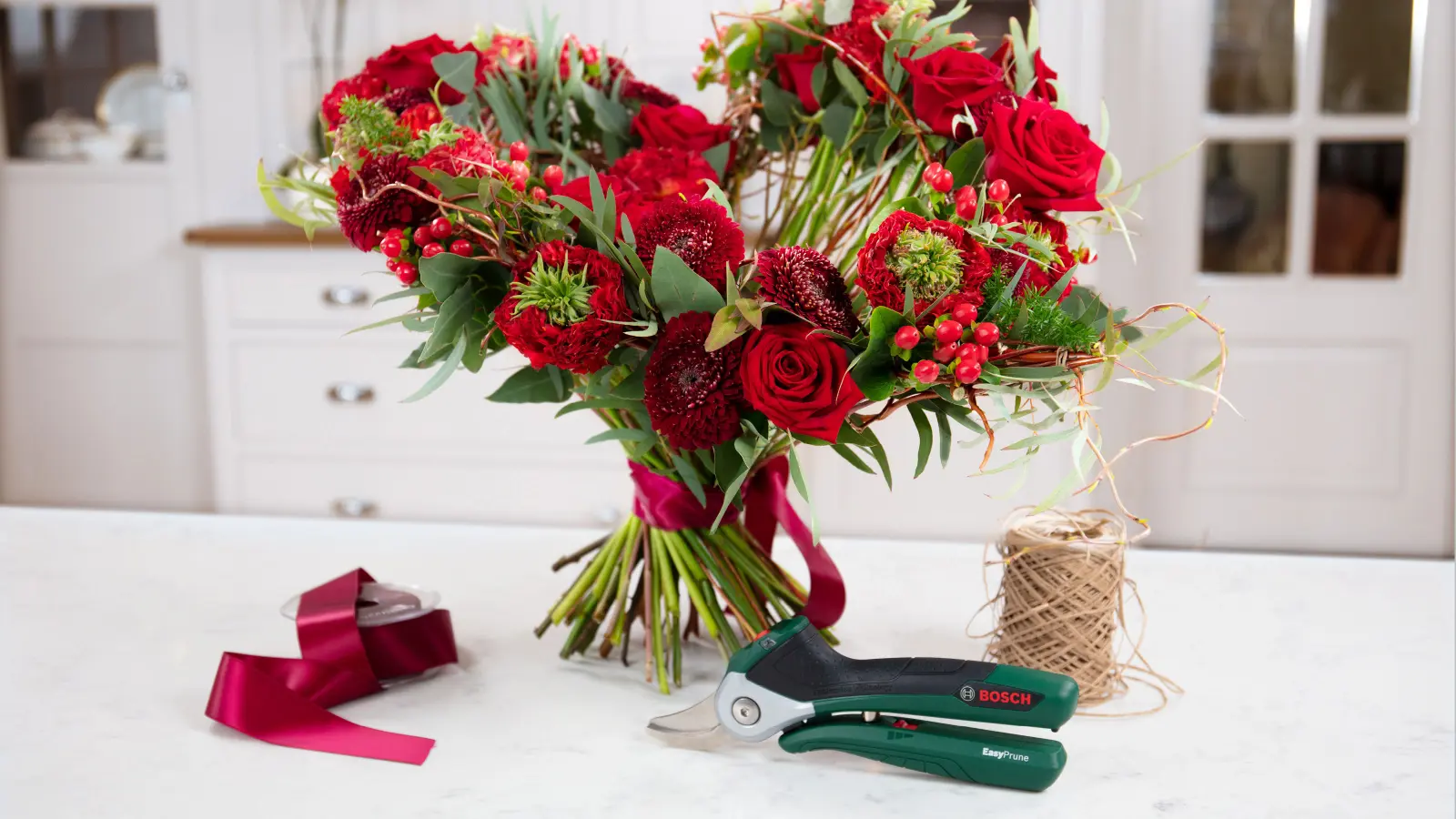 This eye-catching bouquet is sure to raise the spirits of someone who isn't feeling their best. Its shades of yellow, green, and cream work like a breath of fresh air.