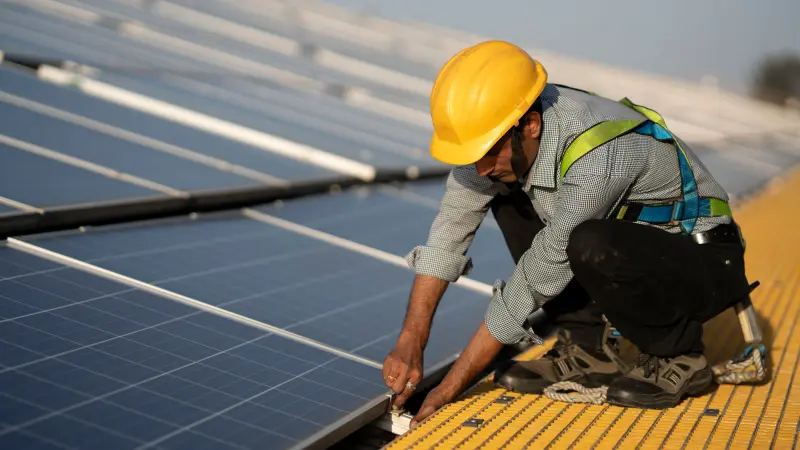 Energy efficiency comes in many forms, for instance by limiting resource use, emissions, and costs. The Bosch location in Nashik, India, has come up with its own approach: it operates the largest solar power plant in the country's automotive industry with the aim to cover the day time energy needs through solar power.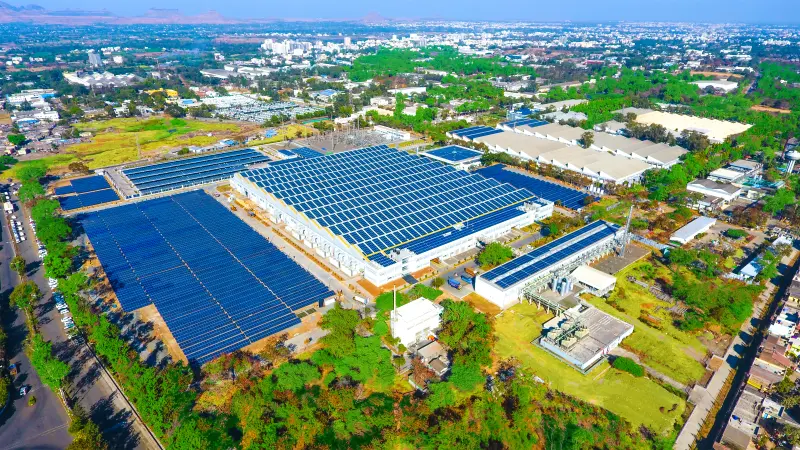 The Bosch location in Nashik, India, has installed around 50,000 solar panels at its site. The plant in the Indian city specializes in the production of components for fuel injection systems. To reduce energy consumption and CO₂ emissions at the plant, the site is now operating the largest solar power plant in India's automotive industry. In four project phases since 2015, the local project team has had thousands of solar panels installed on rooftops, in parking lots, and in vacant areas.
Limiting water use, but achieving better results
To ensure that the large solar power plant operates seamlessly, solar modules need to be thoroughly cleaned. To this end, Bosch experts have developed an inexpensive solution: a sprinkler system with special nozzles that spray the panels with constant water pressure at a 360-degree angle. The water is then recycled multiple times and cleaned with a new, eco-friendly ozonization system: while chlorine was previously used to clean wastewater, Bosch now uses ozone. This reactive gas disinfects and reacts quickly to organic substances in water.
The smart approach toward renewable energy management in Nashik has shown positive results: it saves energy equivalent to that required by 23,500 indian households. With peak performance of 13 MWp, the solar power plant already covers 20 percent of the Nashik location's energy needs. The aim is to increase the figure to 50 percent of total energy needs.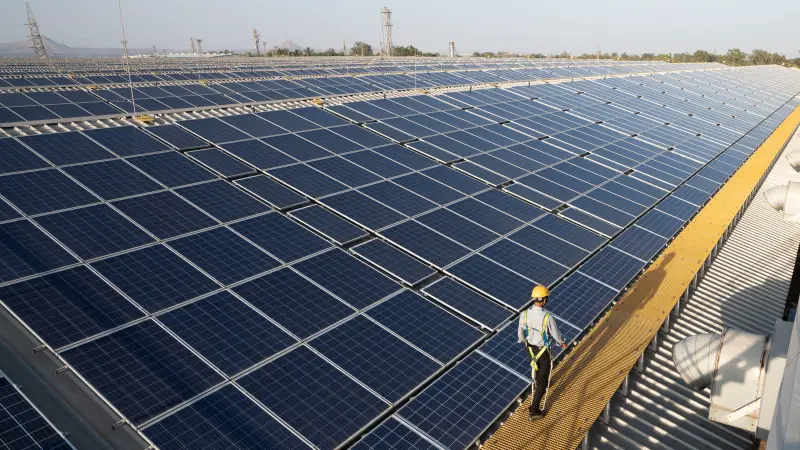 14,300
megawatt hours of energy were produces at the Nashik location in 2018.
Complete energy efficiency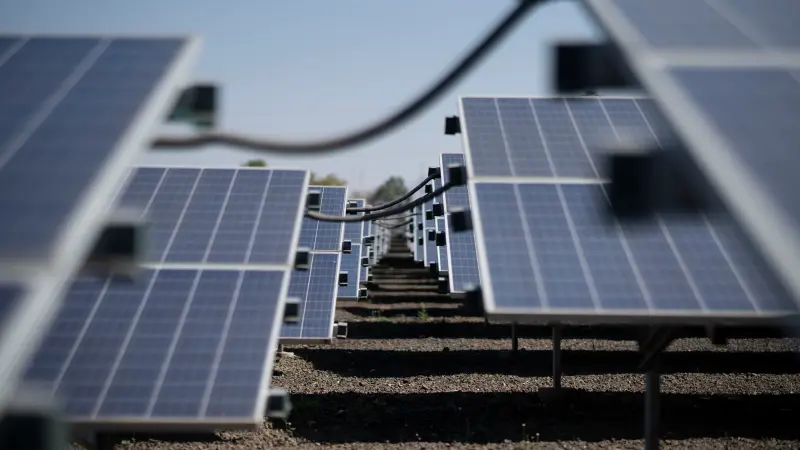 The new power plant is part of a comprehensive approach to sustainable energy management that is based on three pillars. First, Bosch Nashik is systematically increasing energy efficiency throughout the value chain. Second, thanks to precise consumption analyses and forecasts, energy costs can be continuously reduced. Third, the Bosch location promotes projects that drive the expansion of renewable sources of energy forward. As a result, Bosch Nashik has reduced its CO₂ emissions by 33 percent since 2007, and saved 18,700 megawatt hours of energy during the last three years by the improvement of energy efficiency.
In line with its commitment to the U.N.'s Sustainable Development Goal 9, Bosch is driving the development of eco-friendly technologies forward around the world. To standardize this commitment, Bosch is in the process of implementing the ISO 50001 standard. Until now 63 production sites have already received certification. This represents a share of 21 percent. In addition to this, Bosch monitors its energy consumption and CO₂ emissions at all its major manufacturing and development locations. And in cooperation with Bosch researchers and universities, the GoGreen initiative focuses on developing new energy-saving technologies.
Summary
Thanks to a comprehensive energy and water management system, the Bosch location in Nashik, India, is especially efficient. To conserve resources and reduce emissions, Bosch also relies on smart processes and systematic initiatives around the world.