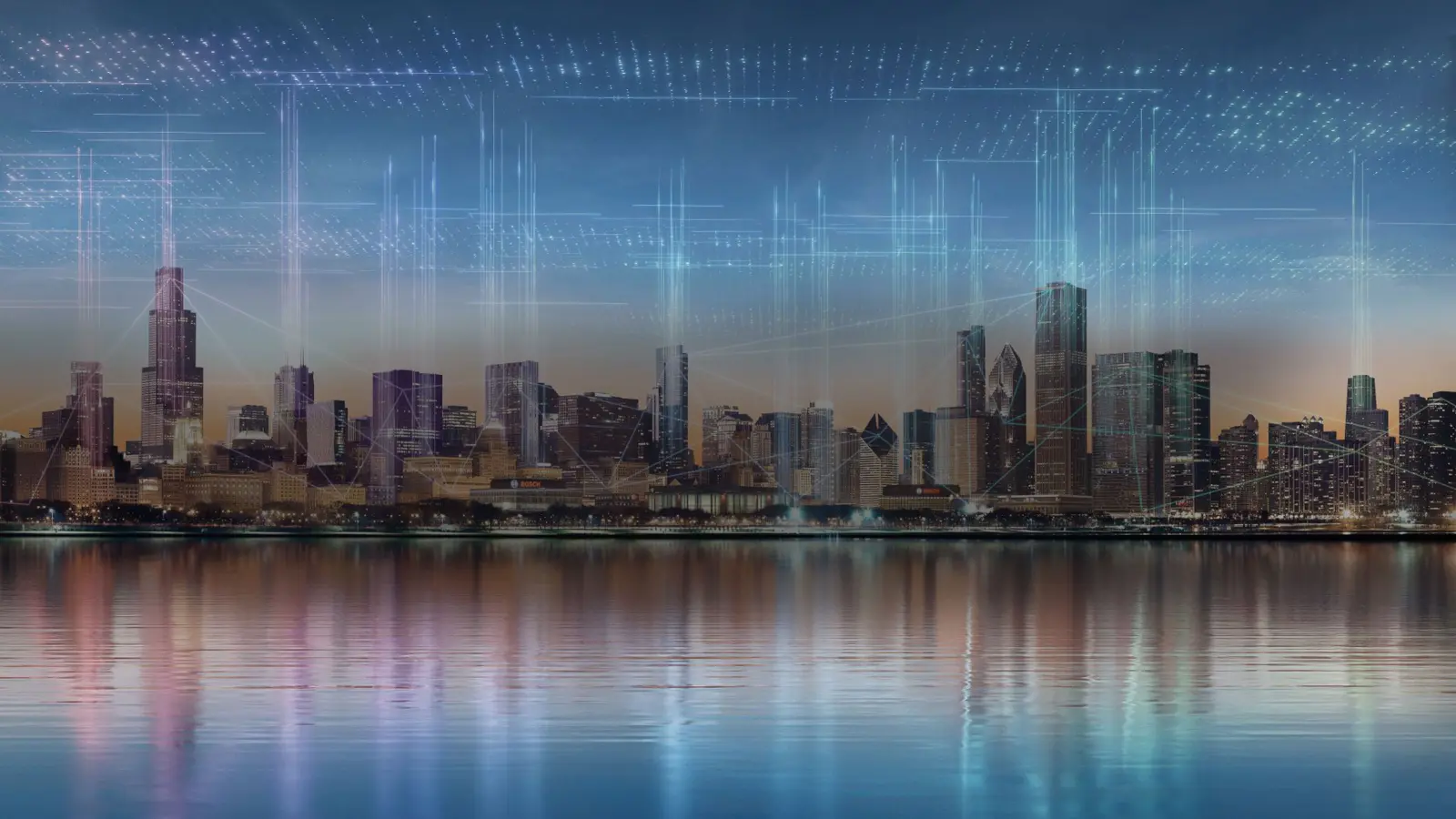 When Robert Bosch founded his "Workshop for Precision Mechanics and Electrical Engineering" in Stuttgart in November 1886, the industrial revolution was already in its heyday.
More than 130 years ago – Bosch's tough early years
Inspired by his time at Edison Machine Works in New York, he tried to build a successful business in his adopted home of Stuttgart. His operation was based on products from Edison's ideas factory, such as telephones and paging systems, which he manufactured on license. But his fortunes changed sometimes from one day to the next as he struggled to make a living in competition with dozens of other small courtyard-entrance workshops in Stuttgart. At the beginning, Bosch hadn't yet picked a specialism. There was nothing to set his company apart from the rest. He repaired, maintained, designed, and built depending on what his customers asked him to do — as long as it was related to precision mechanics or electrical engineering.
Besides the aforementioned telephone and paging systems, he also produced electric doorbells, door openers, and remote water-level indicators then, later on, pneumatic tube pipelines and electric lighting for houses. His customer base was very varied — some would only commission his services for a one-off order because that is all they required. Networking with customers — let alone business partners — was still a long way off. Indeed, the only constant was one long-term maintenance order with a total of 21 doctors' practices for medical devices.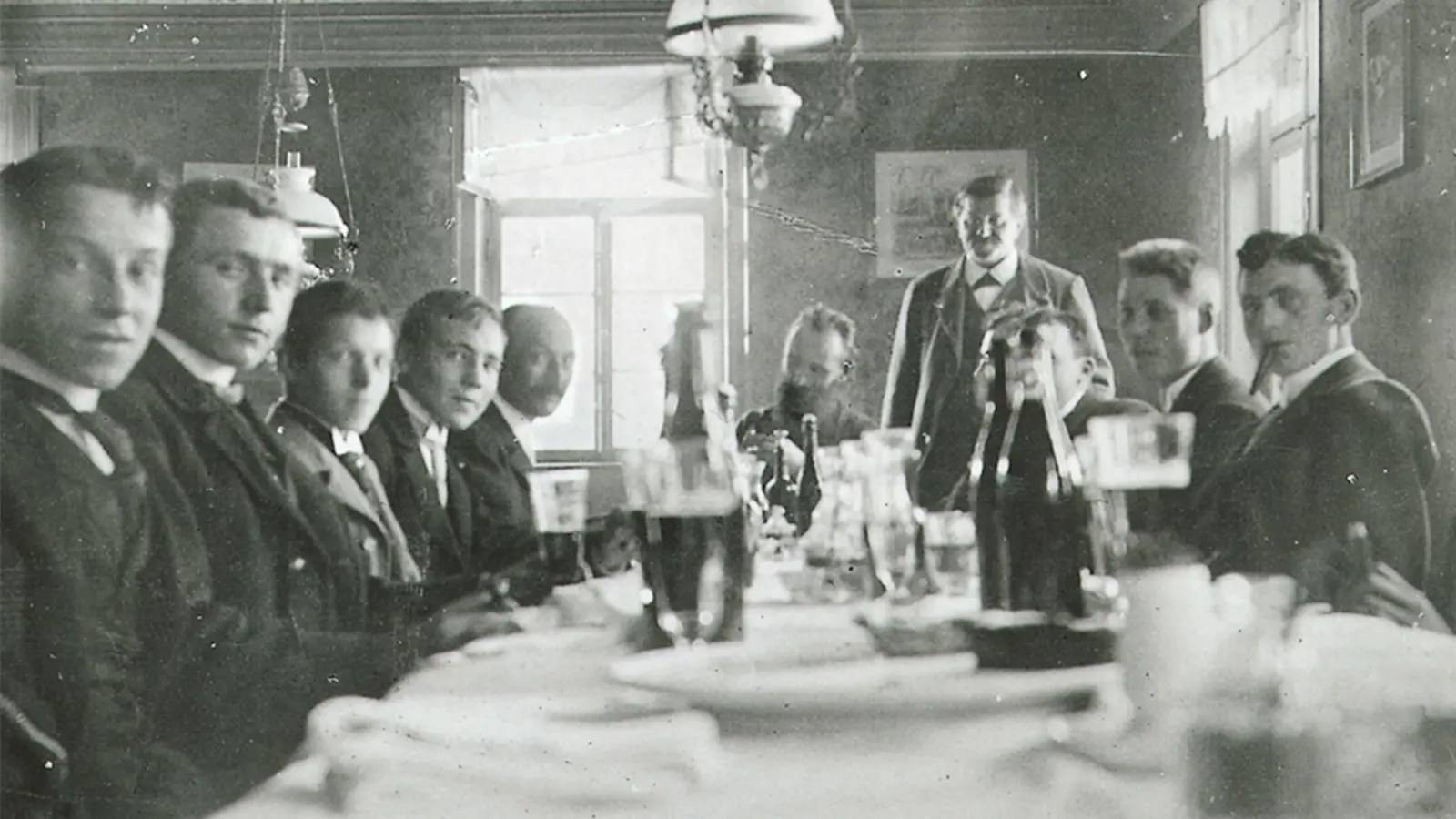 Looking at the bigger picture, Bosch was just one of many isolated competitors — the opposite of an entrepreneur in a network. The company's success varied and, over the first ten years, failed to meet his expectations. To put that into context, Bosch started off with two employees in 1886 and, after getting things up and running quickly, the workforce peaked at 20 during the early 1890s,
although it repeatedly shrank when orders dropped away for extended periods. The young company only really turned a corner in the mid-1880s, when Arnold Zähringer, the factory manager at Bosch, took the ignition device the company manufactured for stationary engines and developed the magneto ignition device for the automobile, which was patented in 1897.
More an entrepreneur than an engineer: Bosch and his network of experts
In popular scientific publications, Robert Bosch is often dubbed a "developer" or "inventor". Although that title might be fitting for most of the typical entrepreneurs that came out of Germany's southwest in the 19th or 20th century, it does not apply to Robert Bosch. In fact, he always rejected the term, seeing himself primarily as an entrepreneur. This quote from the 1930s reflects that sentiment.
"People may say I am not an inventor: indeed, I do not pretend to be one. What I am is a man who has managed, through staying power, by good example, and by treating my associates well, to build up a company that has a good name all over the world. I owe my success in no small part to my tenacious thoroughness which has prevented anything of poor quality leaving my workshop."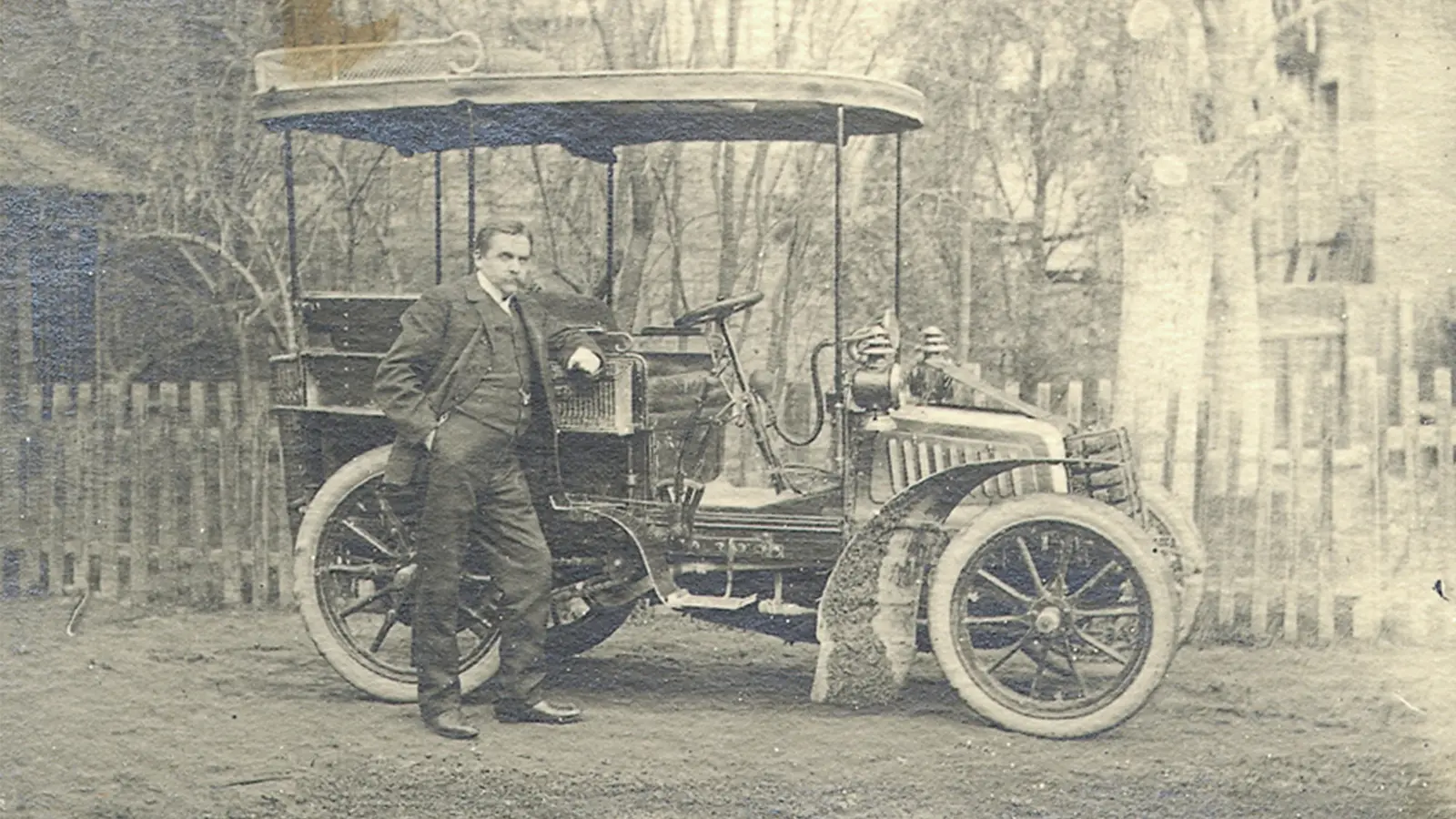 A critical review can only confirm that. His strengths lay less in invention and more in entrepreneurship. Robert Bosch seized on ideas and transformed them into promising products. It was his understanding of human nature that helped him find the right inventors to develop new products, not to mention successful sales staff, personnel specialists for the growing company, and the resellers outside Germany who stoked the company's rapid international growth from around 1900. Gottlob Honold (1876–1923) and Gustav Klein (1874–1917) are two names among many others. Honold was the first Head of Engineering at Bosch. He had completed an apprenticeship as a precision mechanic at Bosch and then studied mechanical engineering in Esslingen. Bosch brought him back to the company and, from then until his sudden death from pneumonia, Honold was responsible for all the innovative products that Bosch launched.
Gustav Klein, on the other hand, complemented the technical mastermind in Honold as a star salesperson. He led an extravagant lifestyle, which included keeping a seaplane at the mooring near his villa at Lake Constance. Robert Bosch, who was known for his frugality, not only tolerated this very different personality, but gave him a great deal of freedom. This move was proved right, as Klein's "Roadshow", which showcased Bosch magneto ignition to all the big US automakers, resulted in a huge volume of orders that far exceeded production capacities at Bosch. Following Klein's premature death in a plane crash, Bosch himself said that "no single individual could ever replace him."
The good choice of experts
By giving responsibility to such experts — indeed, Honold and Klein are just two examples — the company quickly diversified its expertise and Bosch became less of a "universal entrepreneur/inventor" than ever, and much more of a strategic leader working closely with both development and sales.
He had created the environment he needed to grow an international company. The next target for more intensive networking was the global customer base, which was dominated by automakers.
The beginnings of the Electrical Engineering Plant: International networks help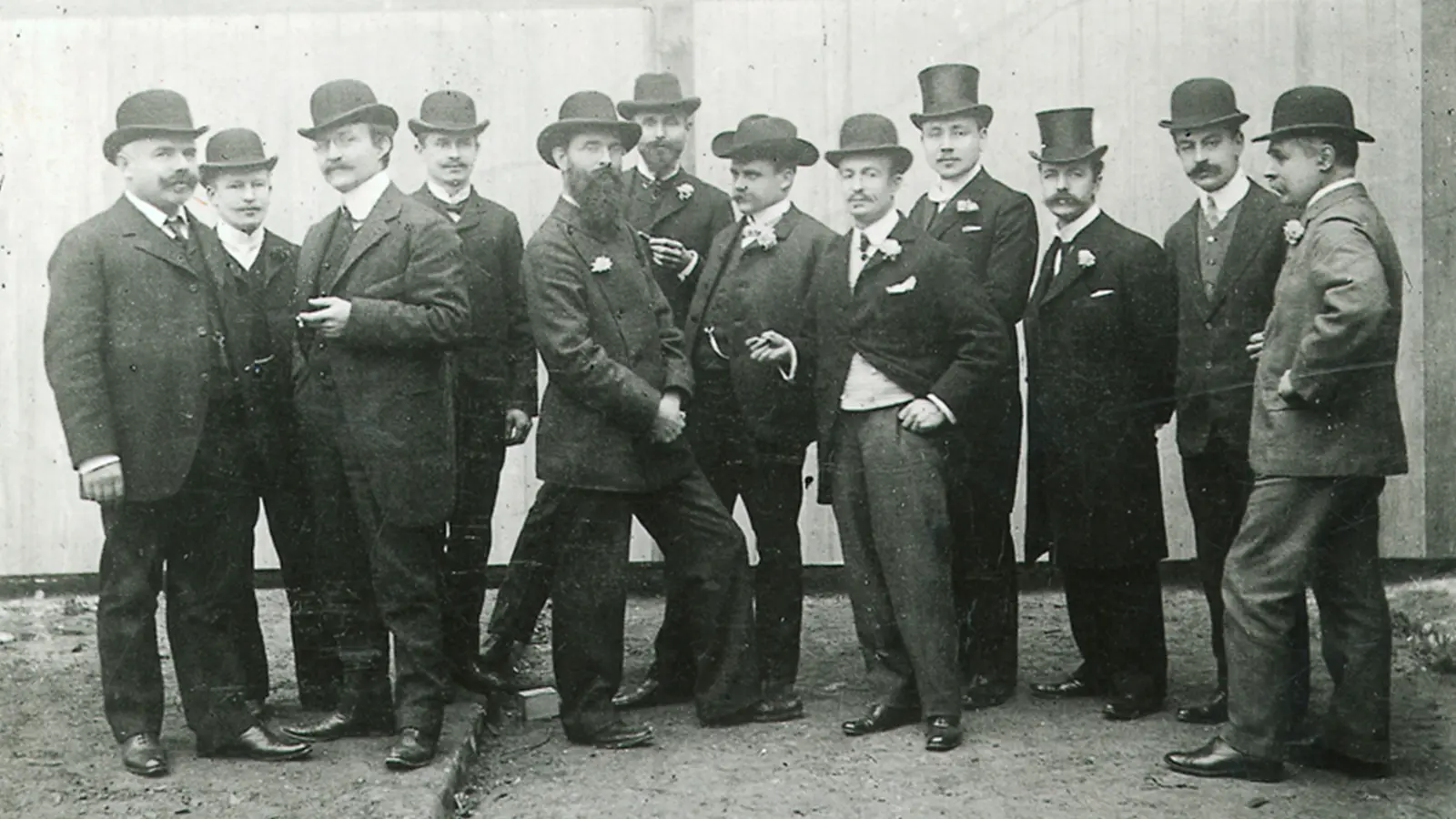 Bosch produced his first magneto ignition devices in 1887 — at the time, purely for stationary applications. In 1897, when the ignition device was redesigned for use in motor vehicles, he made and sold 1,000 units. In 1902, five years after his automobile ignition came onto the market, this figure had risen to 50,000 and ten years later it hit the one million mark. In 1901, at the age of 40 and after renting increasingly large workshops, he was finally able to build the first factory he could call his own. But how does a company manage to generate and control this kind of growth? To gain access to international markets, Bosch had to call on support from experienced entrepreneurs. He had to learn which markets were of interest and which partners in those markets were worthy of consideration. That also meant handing over responsibility for regional markets or working very closely with partners.
The process of building an international presence for Bosch was a complex undertaking. The first two trading offices in London (1898) and Paris (1899) were collaborations with British partner Frederick Simms, who felt that selling Bosch magneto ignition devices could be very lucrative. Indeed, it was Britain and France — not Germany — where car ownership was starting to become a growth market for the first time. And so it was Simms, a partner who knew both markets well, who took the product on — he was the sales expert and Bosch had the technological expertise. Some eight years later, Bosch managed to secure its independence on these key markets, albeit not without dramatic arguments and ultimately splitting from Simms. The British partner was too keen to interfere in the running of the company for Robert Bosch's liking and was also planning a takeover of the Bosch Electrical Engineering Plant that would have been hostile even by today's standards.
The company used the same blueprint for other early activities outside Germany — launching activities through a third party and then developing activities directly, without the third party, in South America (Argentina 1908, Brazil 1910), Asia (China 1909, Japan 1911), Africa (South Africa 1906), and Australia (1907). One exception was the United States, where, due to the size of the market, Bosch founded its own company from the start — the Bosch Magneto Company,
which was established in 1906 in New York. Working from this new company, Bosch built up customer relationships in the U.S. and Canada and also began production operations in the U.S. in 1912. This represented a brand new approach for the company, one that Bosch would gradually pursue in other sales markets over the following decades — manufacturing the products where they are being sold.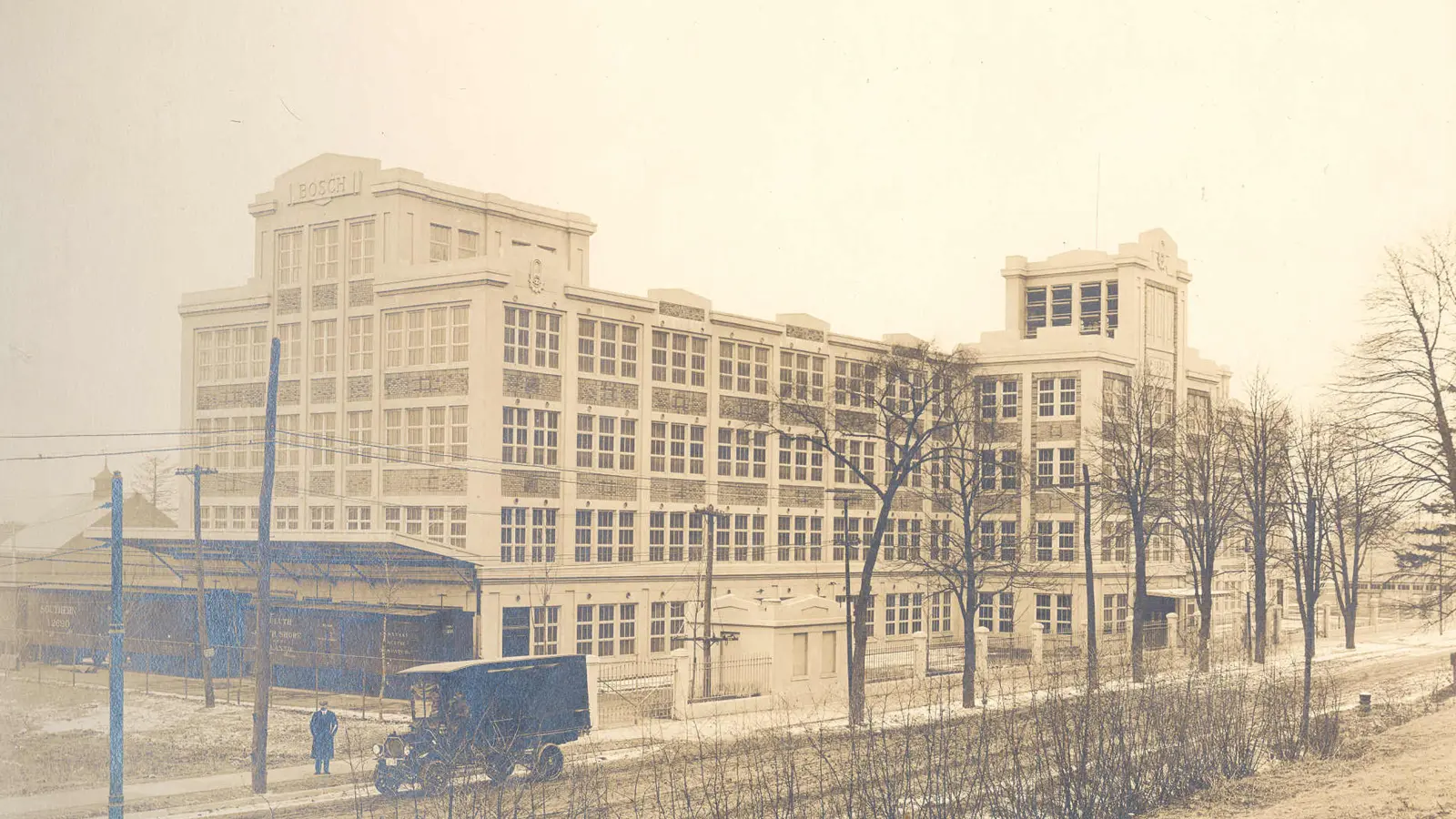 Globally networked with customers. The path to simultaneous engineering.
A company with a track record of generating an average of 60 to 70 percent of its sales with original equipment for vehicles has to follow its customers. That in itself is a trigger for global networking, and not just within the company itself, but also with industrial partners. Ultimately, that means establishing companies in the places where customers are manufacturing their cars and also following customers when they move into a new country, which is exactly what Bosch did in the case of VW in Brazil. However, it also means integrating the technical developments that are required in a particular region into the company and, if appropriate, globalizing them. The first example of this was in the 1960s, when it became clear that emissions laws were on the horizon in the U.S.
These regulations would require an electronically controlled gasoline injection system, which Bosch quickly developed. In fact, the company first started working on such a system in 1959, and "Jetronic" went on to become a standard technology around the world, too. Without it, there would be no engine management systems capable of meeting strict environmental standards such as the current European emissions laws. The second example is from more recent times and centers on the challenge of meeting the different product requirements in emerging markets in local development and application. This produces regional product developments that then go on to influence technological developments in the markets of the "old" industrial nations.
Engineering simultaneously
However, staying with the example of the automotive supplier market, customer demands that are identical the world over resulted not just in regionalization but also in a global synchronization of product and manufacturing engineering. This strategy was put into practice for the first time in 1999 at the Bosch "Simultaneous Engineering Center" for brake control systems such as ABS. Thanks to this strategy, the production of each new product generation could be launched not just at the site that had piloted production — in this specific case, Blaichach in southern Germany — but simultaneously at production locations in the U.S., Australia, and Japan. The time had certainly come for this development. Up until the 1980s, in the OEM business, it had normally been automotive manufacturers from the home country of Bosch that were the pilot customers for innovations, latterly Daimler for ABS (1978) and BMW for the Motronic digital engine management system (1979).
These pilot customers could generally still be supplied with components from a south German production location. However, from the mid-1980s, if not before, the company had to satisfy a growing number of international manufacturers such as the former "big three" in the U.S. (General Motors, Ford and Chrysler) and Toyota and Nissan in Japan. This meant supplying products 1) of the latest state-of-the-art 2) immediately on reaching the series production stage 3) from local production facilities. Customers around the world set great store by being the first to use the latest Bosch technologies in their vehicles. The international networks at Bosch had thus gained a new "globalized" dimension, not just as a result of the company's own drive, but also because of a "knock-on effect" from global customer requirements.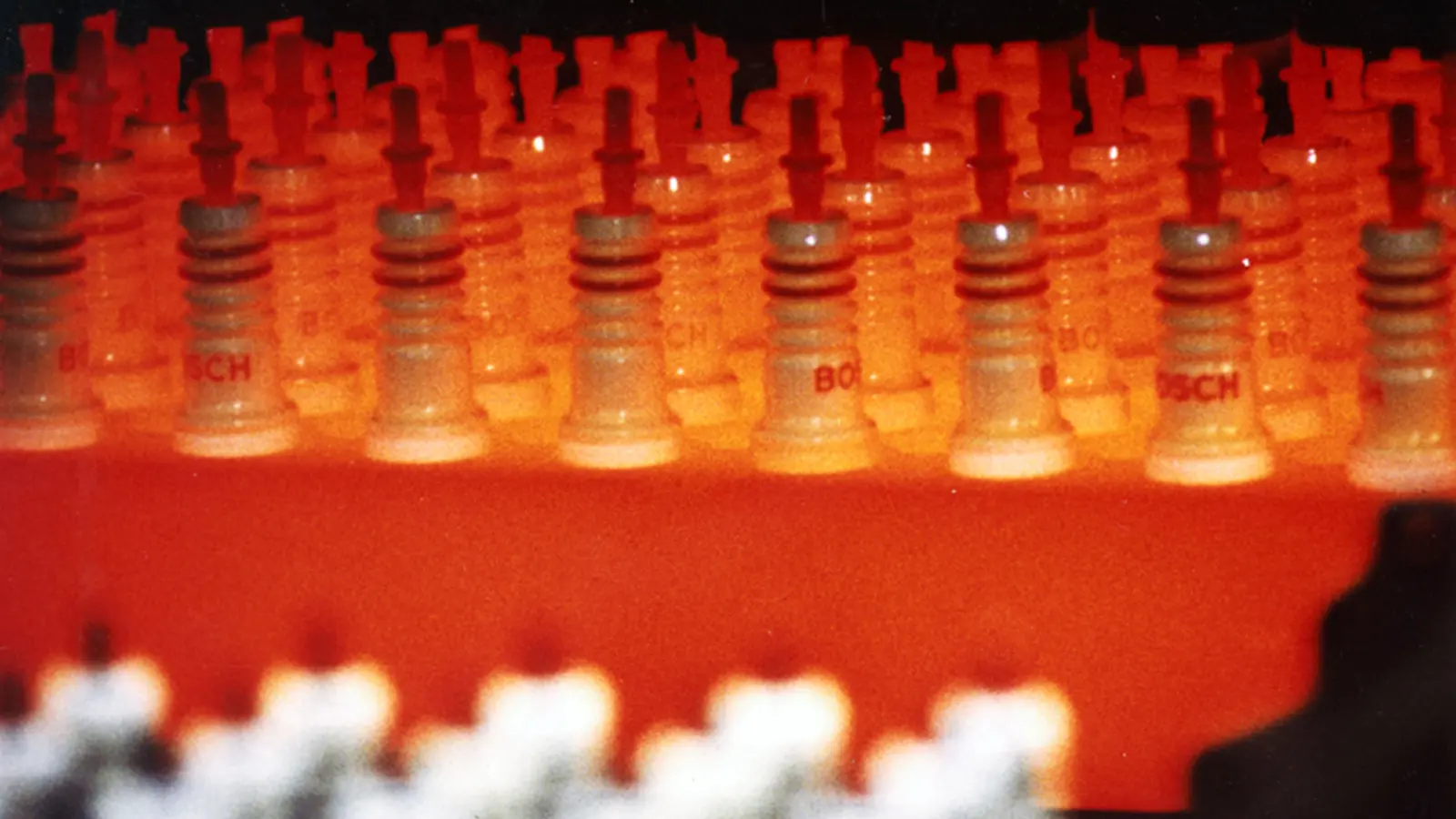 From the Bosch Engineering System to Industry 4.0
This brings us to a subject that has less to do with networking within Bosch and with associated companies and much more to do with developing technologies in the company that are designed to network systems and structures in industry, mobility, and private households. At its core, it is about networking between things and independent machine-to-machine communication and is often referred to as Industry 4.0 and Web 3.0, or jointly as "The Internet of Things and Services".
Industry 4.0 relates to industrial production and is already becoming a reality, at least in terms of trials. Researchers and engineers are interested in "cyber-physical systems" in this context. These are intelligent machines, storage systems, and operating resources that can use Internet-based communication to exchange information autonomously, trigger actions, and control each other independently. This enables a great deal of flexibility, which includes taking into account specific customer wishes and customized manufacturing.
Web 3.0 refers to the development of Internet-based solutions for autonomous communication between machines in relation to applications for end-consumers, without any direct intervention from people, as in the case of Industry 4.0.
The business volume in these areas is potentially huge. Experts anticipate that there will be some 6.5 billion devices in the world with an IP address by the year 2020. These could all be networked via the Internet of Things and Services, such as in-car systems that collect data about nearby traffic volumes and inform each other of any jams, or autonomous emergency call systems such as eCall. The findings from such individual projects flow into the further development of networked systems that interlink to form ever-expanding structures. This would ultimately create the "Connected City," where the infrastructures that support mobility, health, energy, and communication merge into one.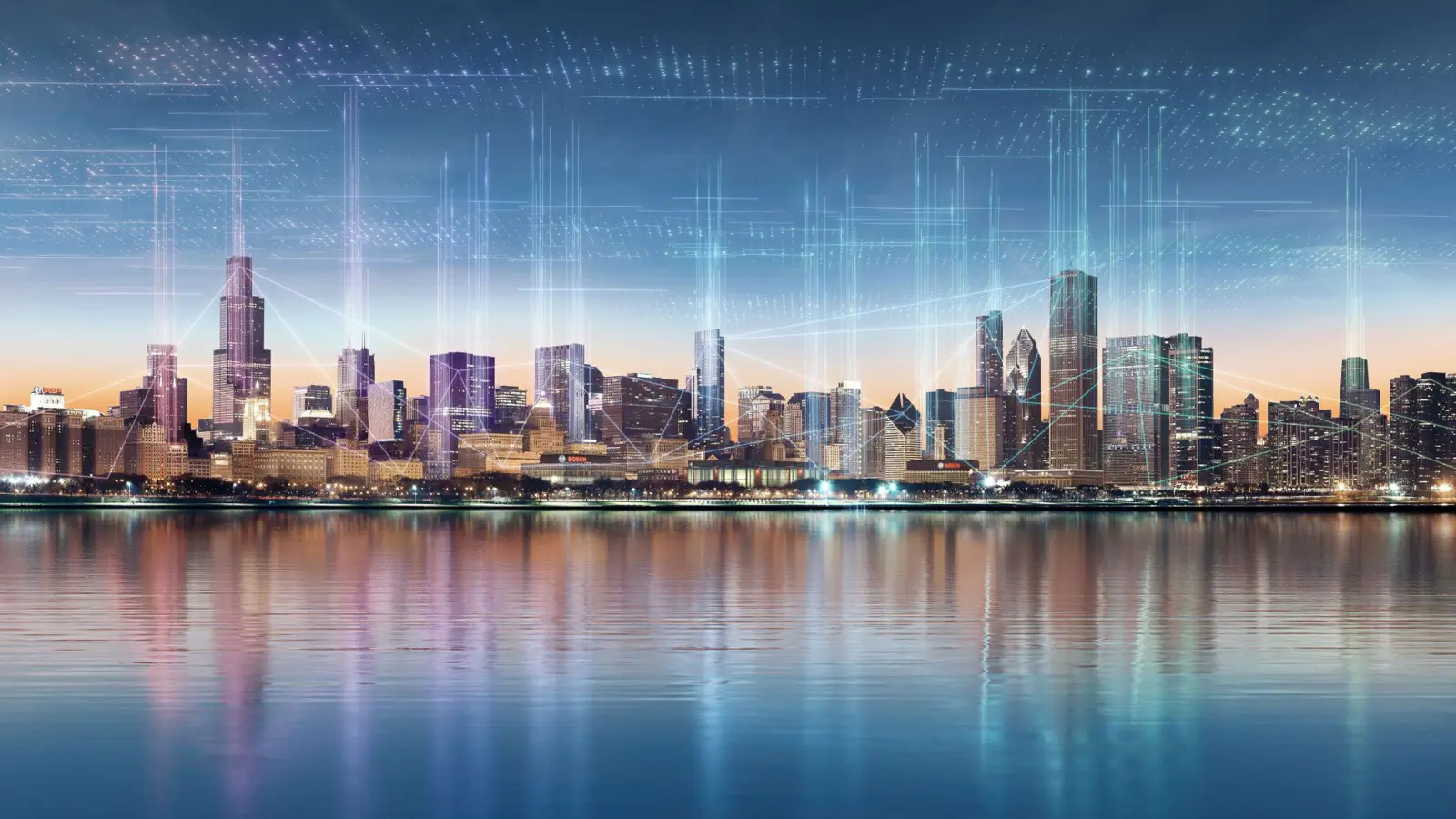 Author: Dietrich Kuhlgatz