Teaching cars how to drive: Dr. Oliver Pink. As an expert for the architecture of automated vehicles, he knows how complex the demands are that the vehicle of the future will have to meet. He believes it will be Bosch that invents the mobility of the future, and this for five reasons.
#1 — We know our way around the automobile
Bosch already develops and manufactures all the components needed for automated driving – from radar sensors to onboard AI computers to braking systems. But what really sets Bosch's expertise apart is how it spans the entire ecosystem – the technologies, how they can best be used, and the market environment. We know how to bring the individual
parts together to create a safe vehicle. Together with Daimler, for instance, Bosch is developing software and algorithms for a fully automated, driverless vehicle. This will pave the way for innovative car-sharing concepts and more safety on city streets.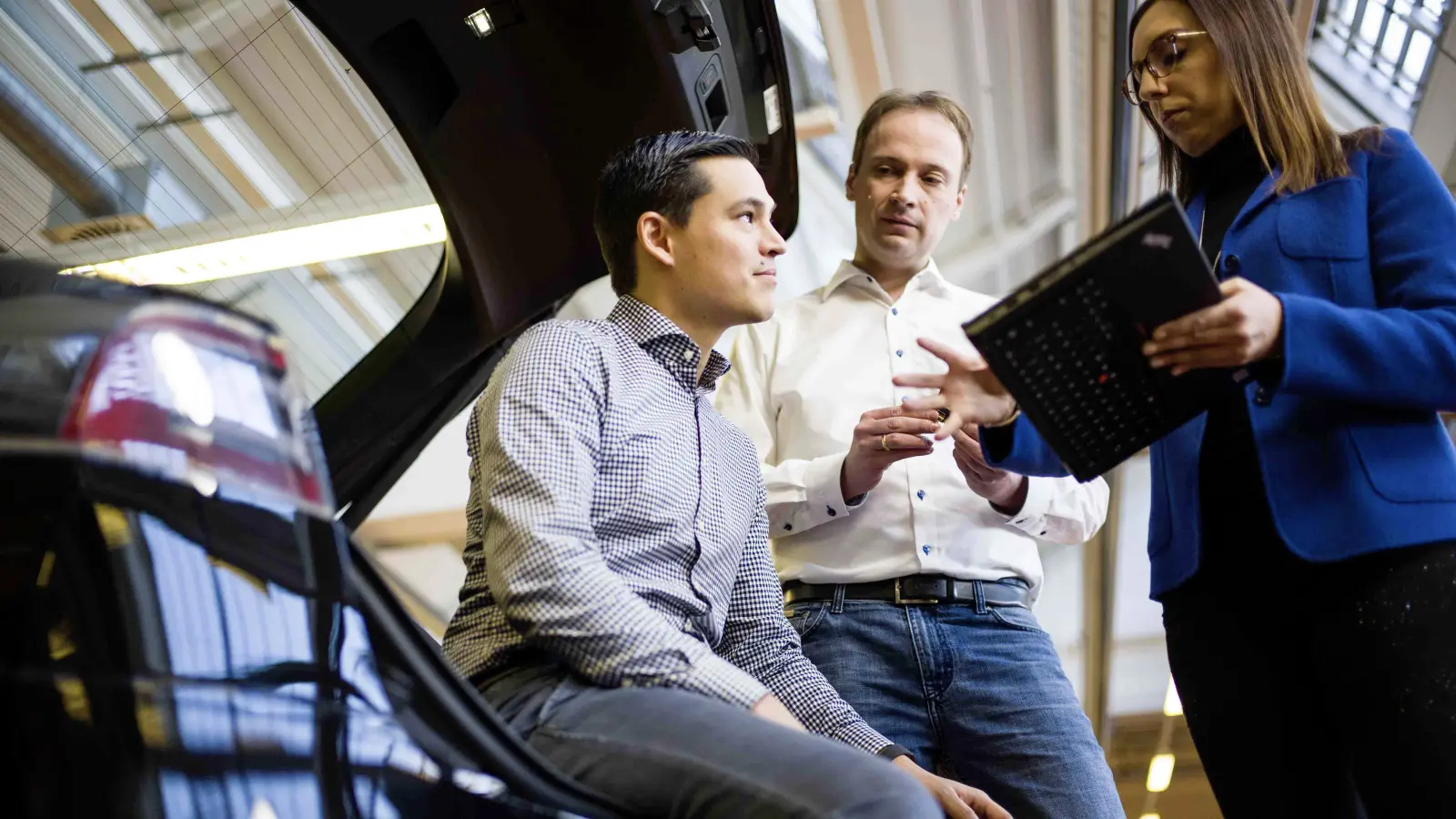 #2 — We are international
Many Bosch locations around the world are collaborating to develop automated driving. In Abstatt in Germany, for example, we're developing software solutions together with colleagues in Hungary and
the United States. Together with specialists in Japan, China, and the U.S., we are adapting the technology to the requirements in the respective countries.
#3 — We have the experience
Bosch has had dedicated teams working on concepts for automated driving since 2011, but it developed the key underlying technologies much earlier. In 1995, for example, Bosch launched its ESP® electronic stability program — one of the most important safety systems in the car. ESP® meanwhile includes roughly 40 additional functions. Combined with surround sensors, it is also an important component for driver assistance systems such as the automatic emergency braking system for pedestrian protection. We're working to put this tried and tested know-how to work in automated
driving. In self-driving cars, braking maneuvers are controlled by the ESP, which works in parallel to — yet independently of — the electromechanical iBooster brake booster. In other words, the ESP and iBooster are a completely redundant "brake team." Other proven Bosch technologies without which automated driving would not be possible include electric steering, which is designed to be similarly redundant, powertrain solutions, and the 48-volt vehicle electrical system.
More than 20 years of driving-safety experience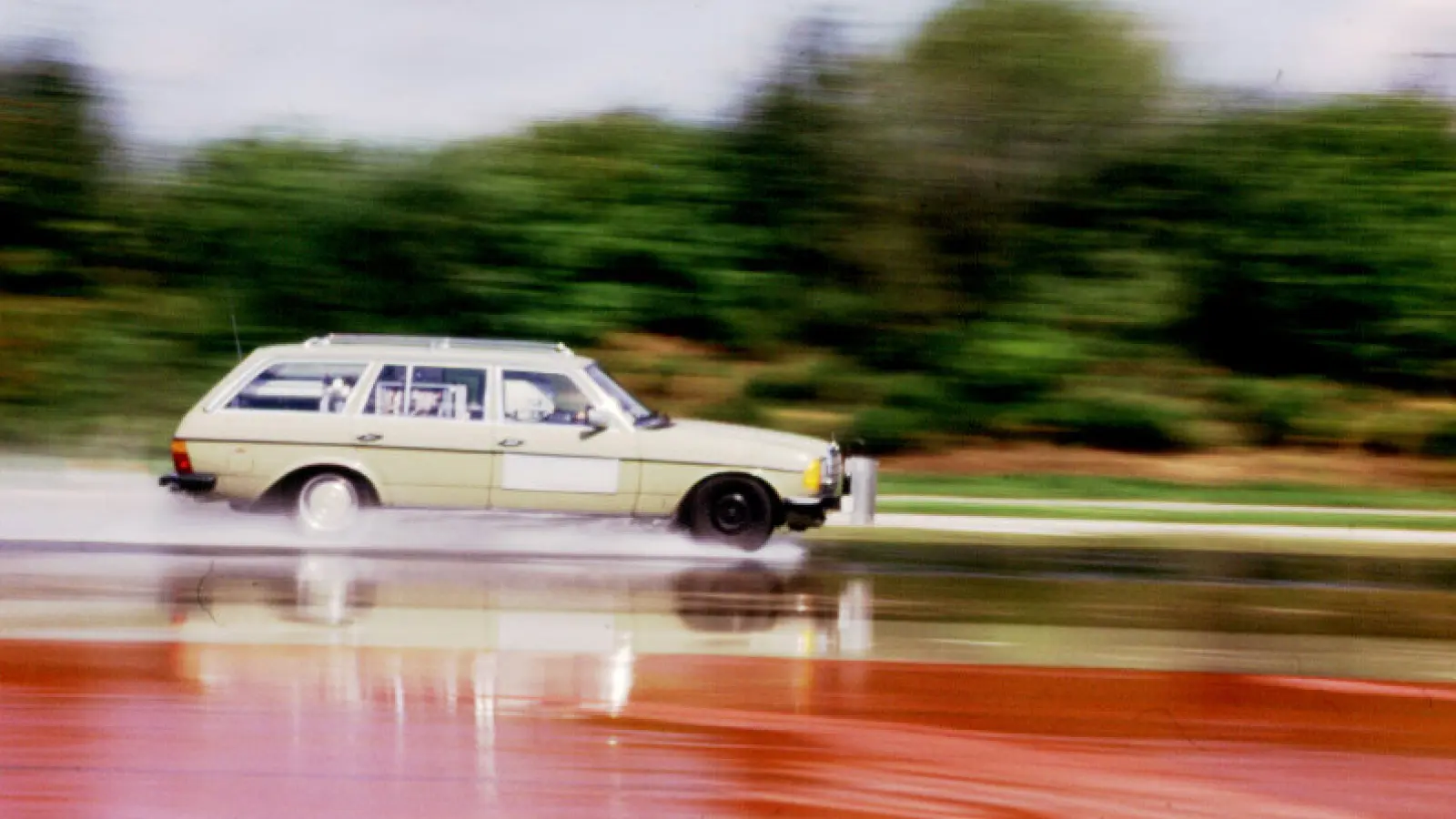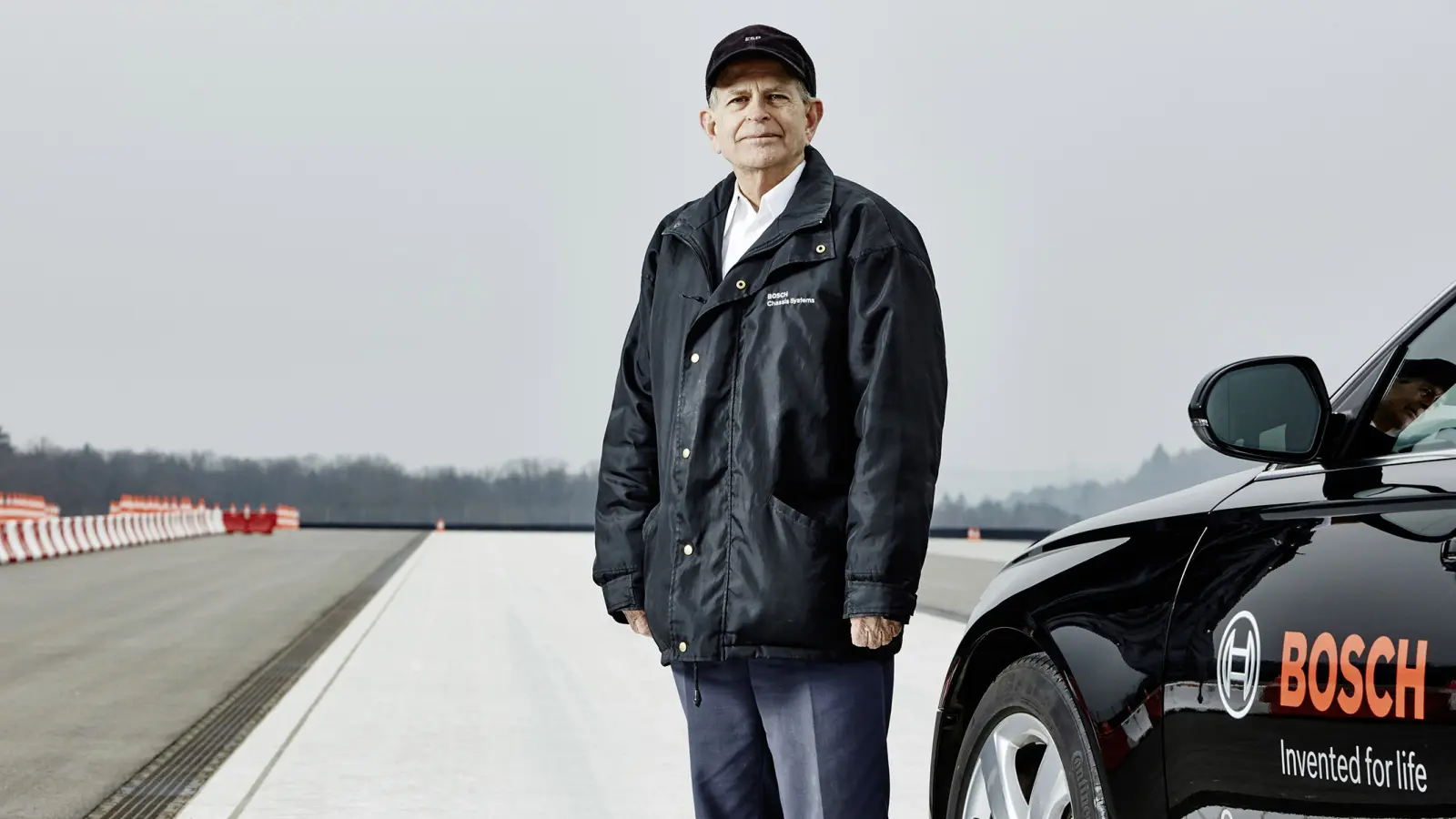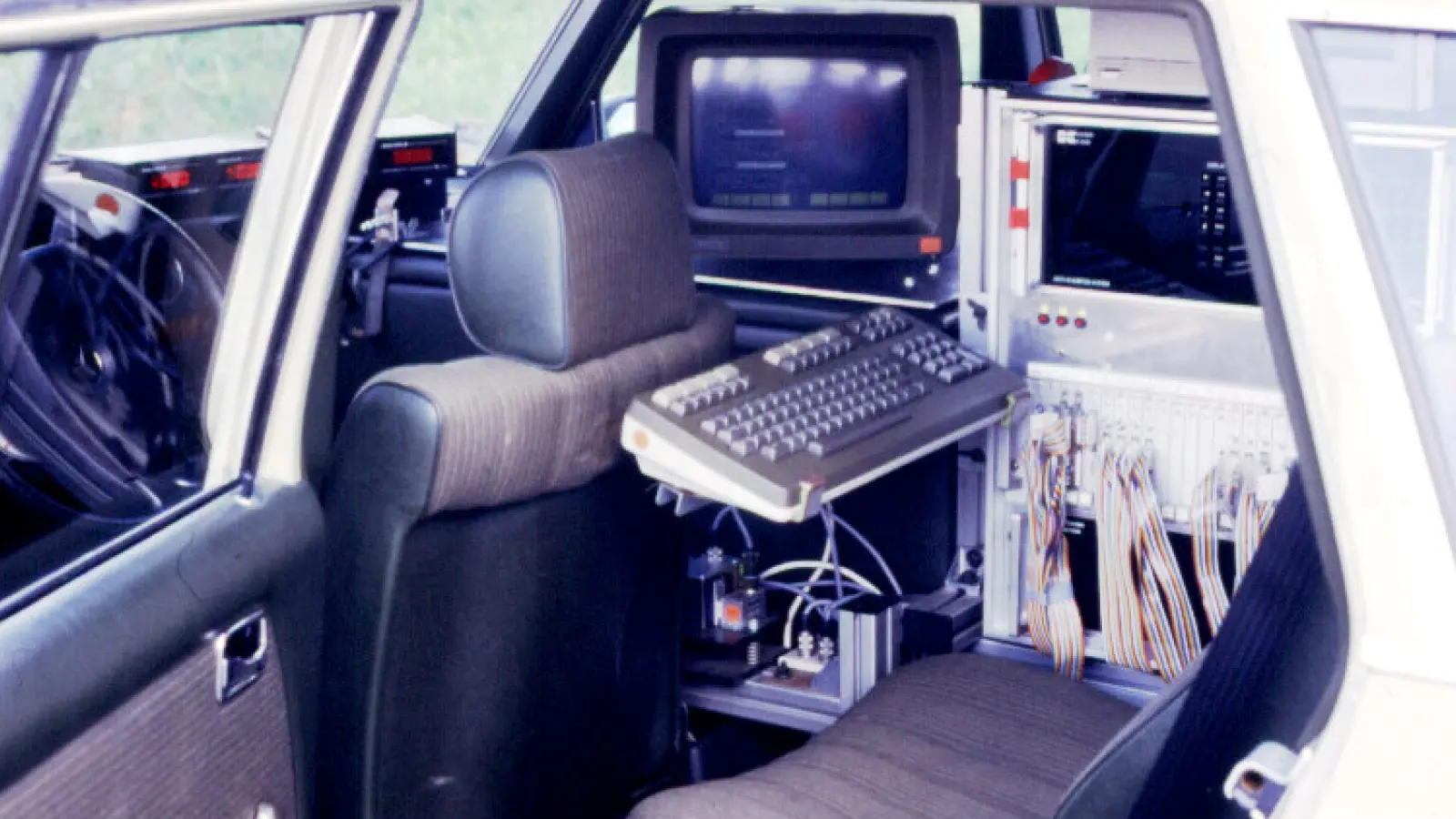 #4 — We understand transformation
Bosch appreciates that technological and social change are a source of opportunity. Our various divisions provide all the relevant expertise for automated driving. In fact, thanks to their shared values, the Bosch divisions work together effectively and efficiently
under one roof. Such values-based collaboration is crucial if complex projects are to succeed – such as the partnership with Daimler to develop automated vehicles.
By the end of 2017, Bosch had applied for more than 950 patents relating to automated driving, making Bosch the global leader by a large margin. Some 3,000 Bosch engineers are working on further patents.
And around 100 experts in the Bosch Center for Artificial Intelligence are researching this key technology for automated driving.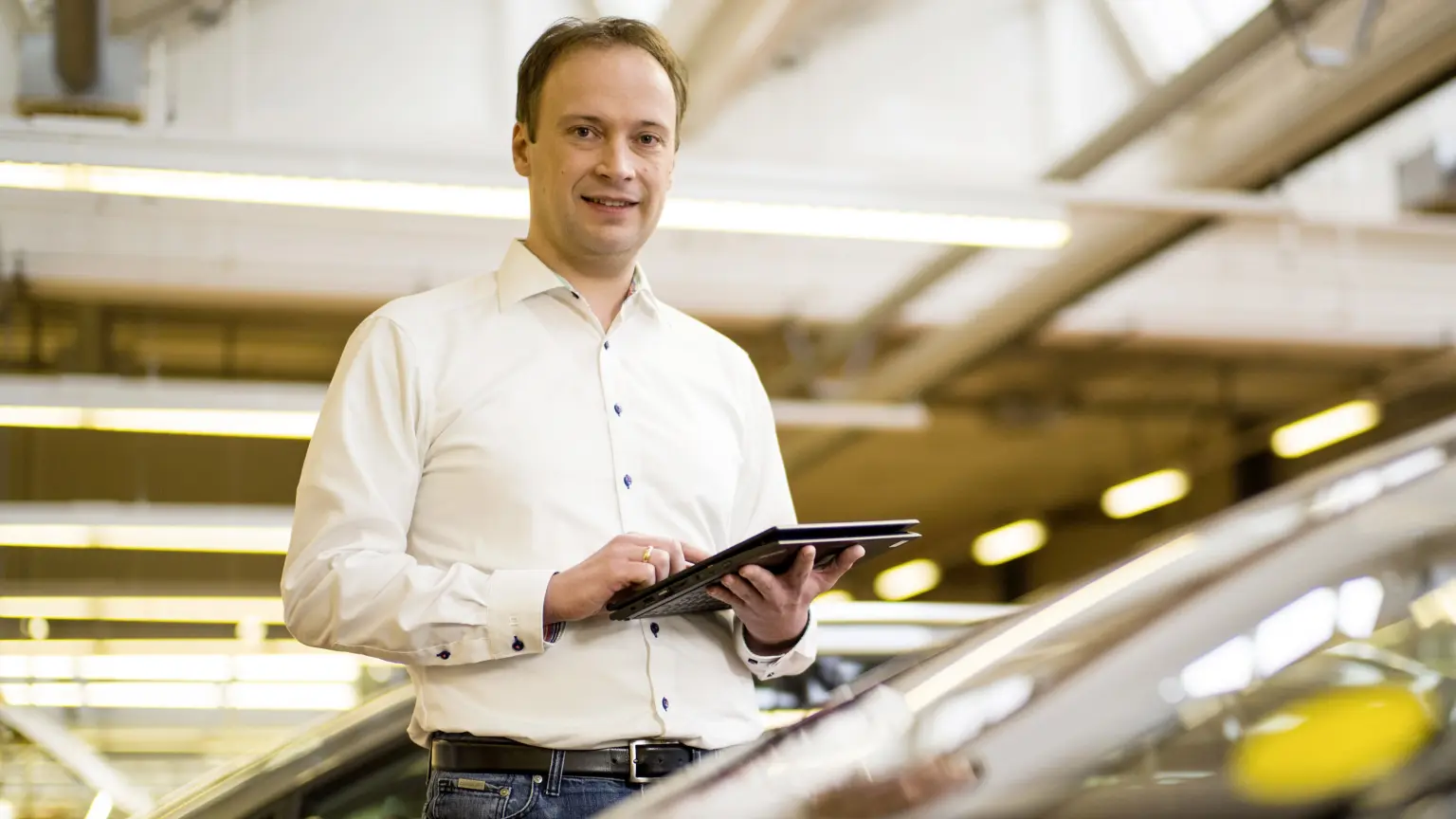 Dr. Oliver Pink
Senior expert for vehicle architecture automated driving in the Bosch Chassis Systems Control division
Automated driving is the logical next step for Bosch technology, as well as for the high standards we set for safety.
Dr. Oliver Pink develops technology platforms for self-driving cars. The focus of these platforms is the interplay between individual components, such as sensors, steering, powertrain, and braking systems. For around six years now, he has been working on automated driving at the Bosch engineering center in Abstatt. He has held his current position since spring 2017.
Summary
Bosch is systematically reinventing mobility. Its automotive know-how and years of technological experience go hand in hand with international teamwork based on shared values.