The former control center for emergency calls and communication services developed into an international provider of complex services for outsourcing business processes. Today, Bosch Service Solutions offers high-tech solutions based on the Internet of Things, artificial intelligence, and data analytics.
Anyone who has ever got stuck in an elevator and pushed the emergency call button to get help will likely have had their call answered by or forwarded to an associate at a Bosch Service Solutions center.
Emergency call services, which were for a long time part of the Security Systems division, have a decades-long tradition at Bosch. The foundation was laid in 1985, when Bosch took over the Telenorma security and emergency services control centers in Frankfurt and Cologne. In 1997, with more and more customers in urgent need of extended availability outside regular business hours, Bosch set up its first service center in Magdeburg: Bosch Telecom Service Center GmbH. It initially employed roughly 90 associates.
Originally, the subsidiary's activities focused on two main areas: communications services and an emergency services control center that answered calls and provided or arranged for help in emergency situations. At first, surveillance and alarm response systems were available only for buildings with particularly high security requirements, such as banks, jeweler's shops, industrial facilities and heating installations, and elevator systems. The increase in digitalization made data analysis possible and led to tailored IT solutions, which caused the portfolio of services to evolve and adapt.
For companies in the logistics sector, a system to seamlessly track and monitor shipments was developed in-house. Questions such as "Why were detours taken?" and "Will refrigeration chains be maintained throughout the journey?" can now be answered with precise detail, something that plays a vital role when it comes to goods such as sensitive medicines. Connected sensors and software make it possible to monitor routes, stops, and the current location of container vehicles, trucks, and ships. Thanks to the company's early efforts to harness the power of the internet of things, Bosch has even been able to offer such services on a global scale since 2002.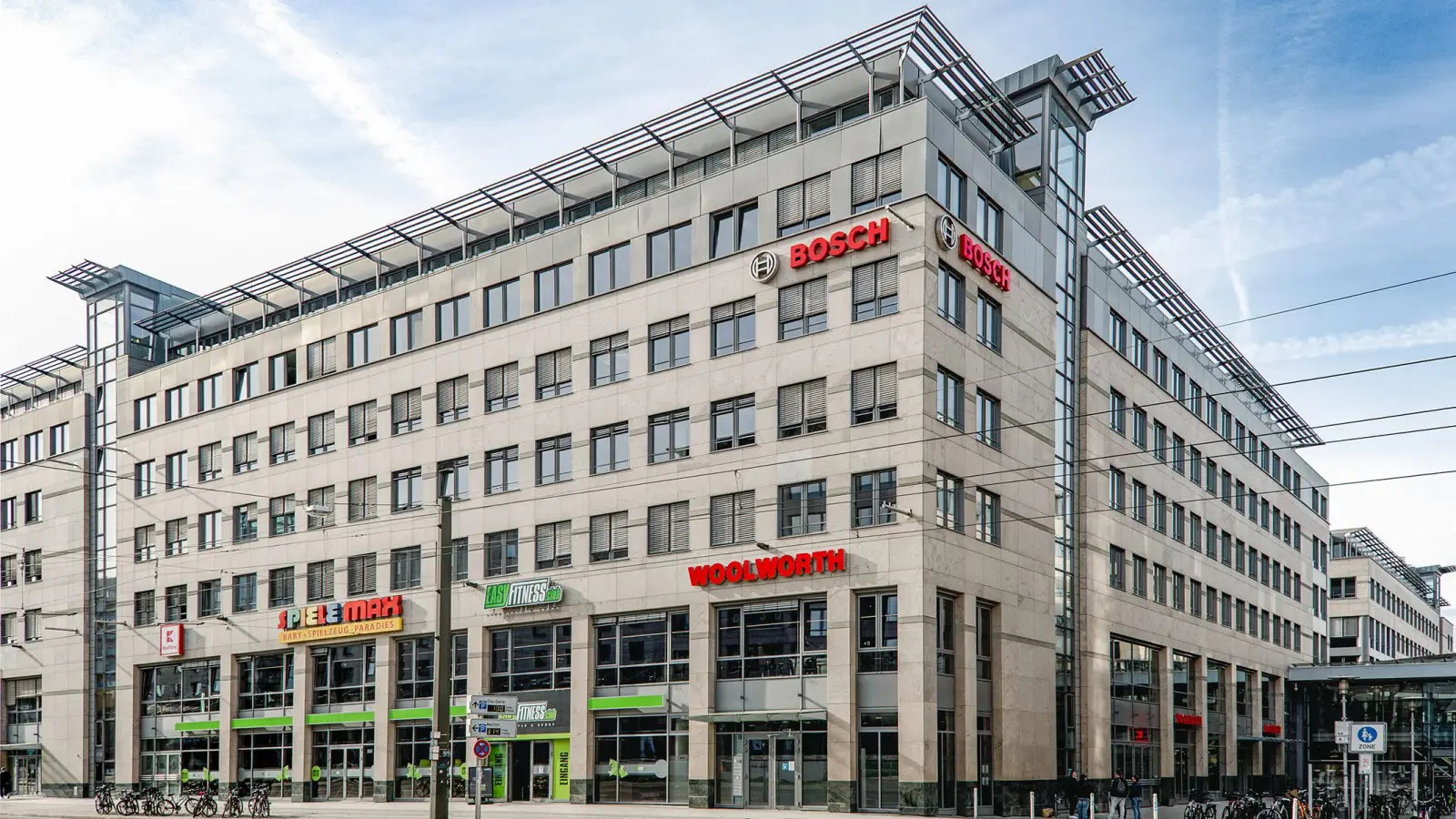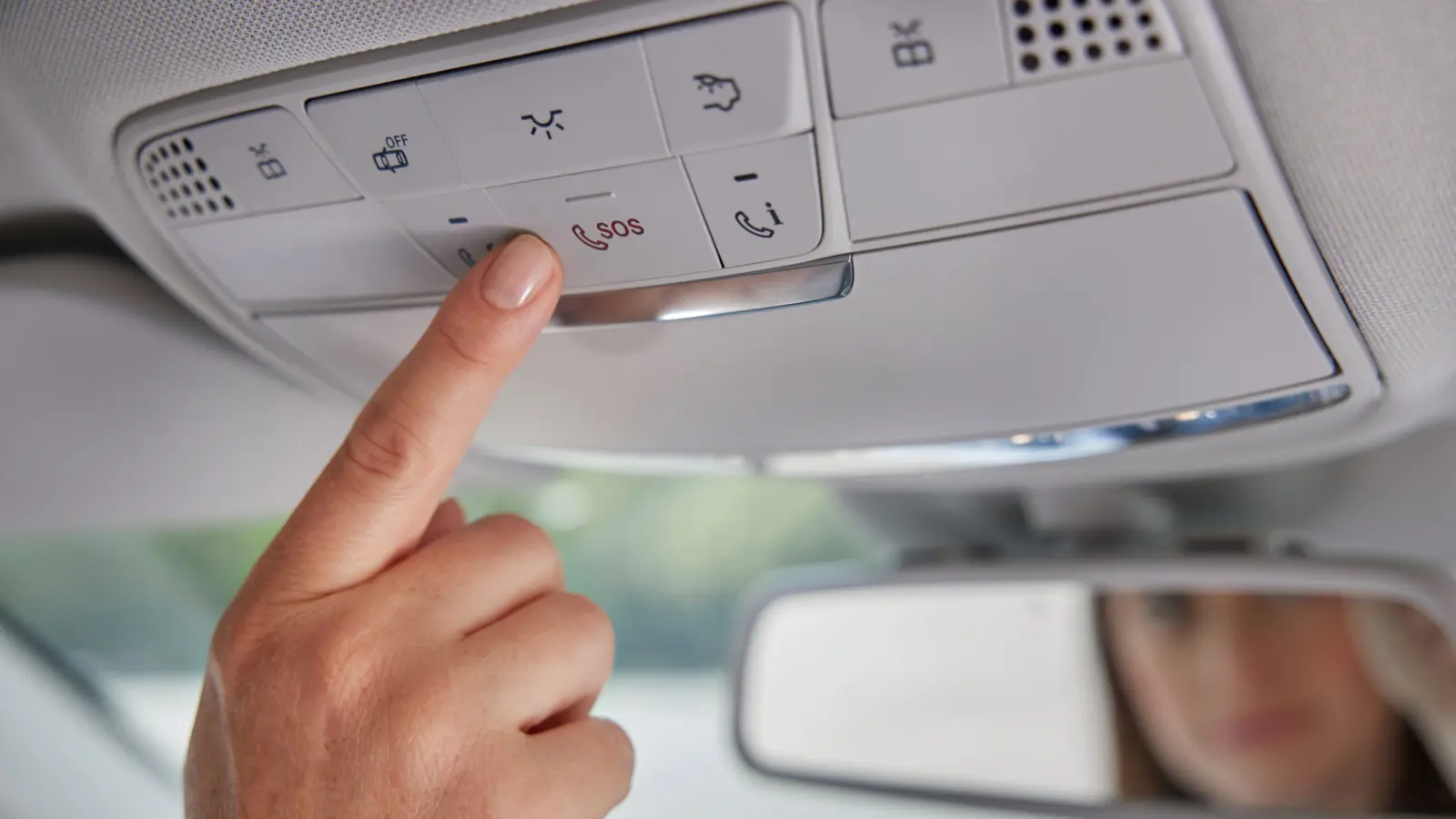 The electronic life-saver eCall, launched by today's Service Solutions in 2012, was a further pioneering achievement. In the event of a car accident, it automatically transmits a signal to the emergency call center, where an associate immediately contacts the driver. If the driver is injured and unable to respond properly, the alarm center places a call to the local emergency services. When eCall was introduced in six EU countries in 2012, it was a world first. It has since been rolled out in over 50 countries and is used by many automakers. In 2018, eCall became a mandatory requirement for passenger cars and light commercial vehicles newly launched on the EU market.
The tasks handled by the former communication center have changed fundamentally. New business fields in the automotive, building services, logistics, and IoT sectors have been added. Experts in those fields are connected to software platforms, allowing them to analyze, monitor, and evaluate data such as activity on social media channels or buyer behavior. Across all areas of activity, artificial intelligence and the internet of things have become essential.
Georg Wessels is one of the founding fathers of the Magdeburg location and has been involved from the outset. For many years, he was responsible for the operations of the Magdeburg Service Center and is currently the regional manager for Europe, the Middle East, and Africa at Bosch Service Solutions. What does he feel is the key to the success of Magdeburg? Focusing on pioneering industries, such as the automotive, logistics, and financial sectors, and being open to new digital solutions. The internet of things is one example. Wessels has every right to be proud of Magdeburg being the main pillar of Bosch Service Solutions.
From its beginnings in Frankfurt and Magdeburg, the organization has evolved into an international network with 36 locations worldwide. Bosch Global Service Solutions, as it has been known since 2014, has been such a success that it became a separate division in 2016, with 10,000 associates around the globe.