The world's first jigsaw was developed in Switzerland by Scintilla AG, which later became a Bosch subsidiary. At the time, its efforts were focused on designing a lathe, and the company's engineers actually had a completely different accessory in mind. Since then, the Scintilla jigsaw has beat a path to success and become an essential tool for professionals and DIY enthusiasts alike.
A soft light shimmers in a living room one evening. The steady whirring of a sewing machine fills the air. In these difficult war years, people have to sew and repair many things themselves. Albert Kaufmann, who works at Scintilla, a Swiss company that later became a Bosch subsidiary, watches his wife use a sewing machine. The sewing needle flies up and down and dives into the soft fabric. Suddenly, Kaufmann sees the solution to his problem. Such a simple principle, yet such a brilliant idea. So what happened?
From coffee grinders to jigsaws
Even before the end of the second world war, it was clear that Scintilla AG needed to find new areas of business. The automotive equipment sector had crumbled due to other countries setting up their own production facilities. The company, based in Zuchwil, Switzerland, adapted to the changing market requirements and began focusing on developing and producing household appliances and hand tools. Its newly developed universal mini lathe not only became Scintilla's first big hit, but also paved the way for the invention of the jigsaw.
The new lathe was fitted with a small motor designed especially for it, which drove a wide variety of small appliances, from vacuum cleaners to coffee grinders. The next accessory in the pipeline was a scroll saw — in other words, a kind of table fret saw where the tool remains on the tabletop but is guided by hand. The engineers at Scintilla had already spent a while tinkering with the design when Albert Kaufmann thought of using the principle of a sewing machine, but attaching a saw blade to it rather than a needle. Instead of being fixed at both ends as in existing saws, the saw blade was only attached at one end of the machine to enable it to move up and down. The electric jigsaw had been invented, and a new success story had begun.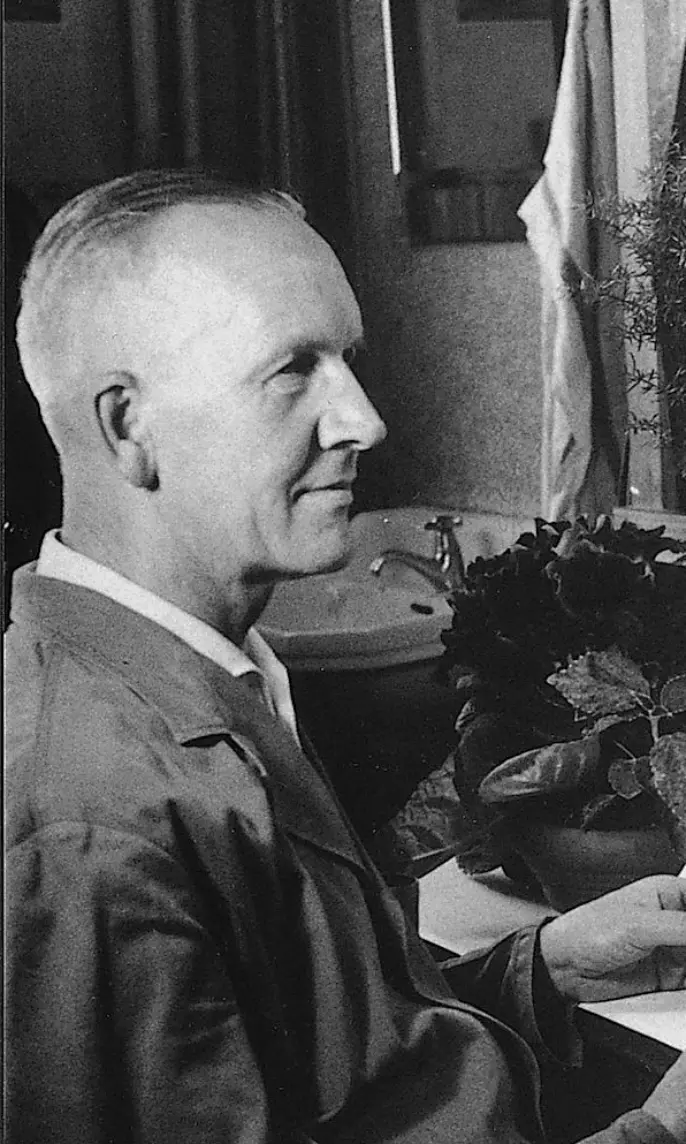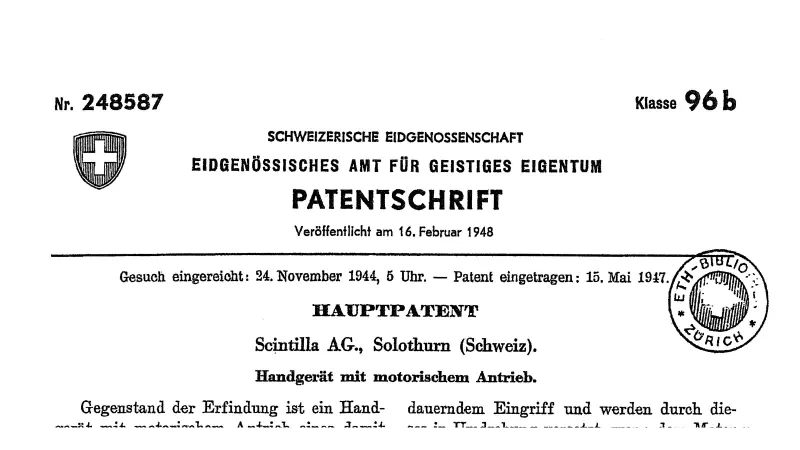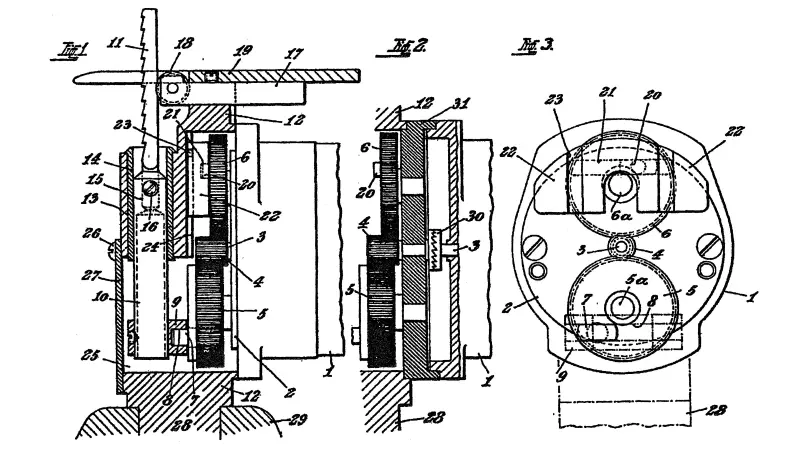 Premiere of the wonder tool
The innovation, which was initially manufactured on a small scale until 1946, was advertised as a "wonder tool." When production of larger volumes started in 1947, the first electric hand saw had already been unveiled a year earlier at Basel's Mustermesse fair, and showed visitors what it was capable of:
The "Lesto" jigsaw guaranteed precise sawing even in hard-to-reach places and was particularly suitable for work with sensitive materials such as cardboard, fine wood, thin metal, or plastics. It differed from other saws in that predrilling or lateral cutting was not required. There was also a fan that automatically removed sawdust during sawing, leaving the cutting line clear for the saw blade. Its strong sawing performance, high precision, and not least its handy design made the electric jigsaw particularly suitable for professionals such as decorators, tradespeople, and artists. This precise and powerful machine saved time and a lot of effort, and was therefore a worthwhile investment despite being expensive in those days.
However, the jigsaw really took off in the 1950s thanks in particular to the soaring number of DIY enthusiasts. With these people in mind, the attachment jigsaw was added to the Bosch combi program for DIY enthusiasts. This was a system that enabled a variety of additions and attachments with a wide range of functions to be placed on a base tool.
A number of years later, though, a rival product that introduced a sideways pendulum motion to the saw blade forced the engineers at Scintilla to evolve their product. Once again, it was Albert Kaufmann who found the solution: In 1966, the world's first universal jigsaw with adjustable pendulum motion was launched on the market. The new model allowed the sideways movement of the saw blade to be switched on and off as needed. It was also possible to vary the speed of the saw blade. That same year, the Bosch board of management in Stuttgart decided to market all electric hand tools and saw blades under the name "Bosch." This meant the products were sold via the Bosch sales network — and sales went up significantly.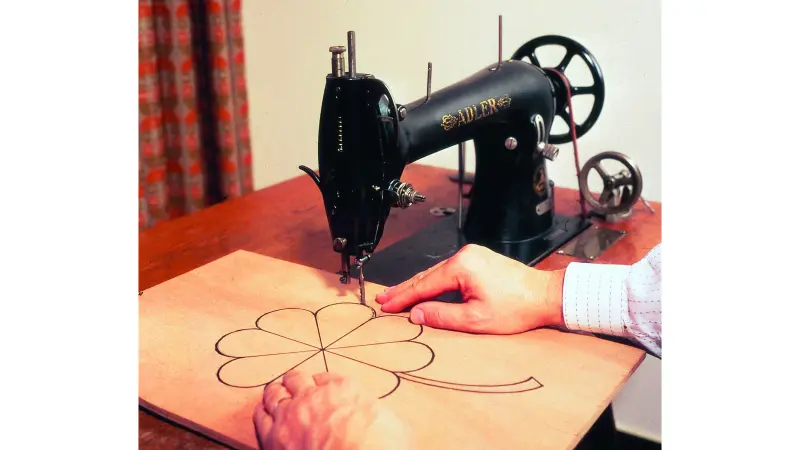 DIY enthusiasts looked longingly at the broad range of professional jigsaw models. The blue professional tools had more power than people needed at home, made a bigger dent in their budgets, and were rather uncomfortable for amateurs to hold. That changed in 1968, when the "P 10 Perfekt" combi jigsaw was brought onto the market to accompany the attachment jigsaw in the green DIY range. It was ideal for sawing wood, metal, and plastics, was fully insulated, and had 310 watts of power. The P 10 Perfekt's practical handle enabled comfortable sawing even by inexperienced users.
A short while later, in 1970, a jigsaw with electronic control was added to the Bosch range of universal power tools for the first time. The new electronic model quickly and easily worked its way through even hard materials. With its continuously adjustable hub that adapts to the material, the new electric saw remained true to the "safe, clean, economical" slogan used by Bosch at the time.
Increasingly quiet operation along with greater performance, cutting depth, safety, and precision ensured that the jigsaw became ever faster and easier to work with, while the tool itself got more and more handy and compact. As a result of its success, the five millionth unit was produced at the plant in Solothurn, Switzerland, in 1984. Another world premiere was celebrated a few years later, when the first professional jigsaw with toolless blade change conquered the market in 1989. This was followed by the cordless battery-powered jigsaw, which proved a real hit. It was available to both professionals and DIY enthusiasts, and quickly attracted a huge community of fans. Which begs the question: Are there any DIY households or workshops without one?