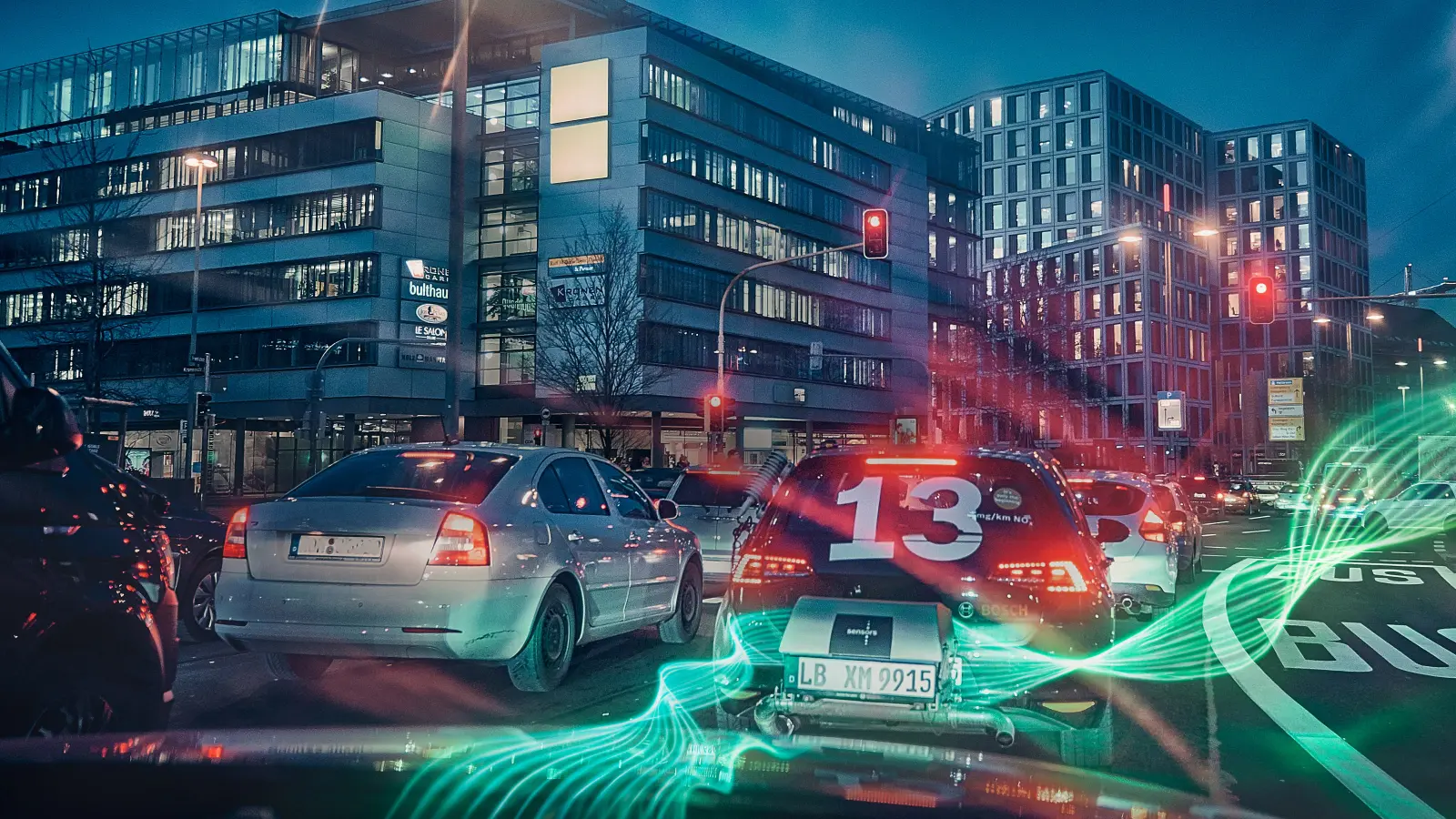 NOx emissions far below future European limits — our diesel engineers' relentless pursuit.
Step by step to the lowest possible NOx emissions
Our objective is clear: ever-declining emissions so that diesel passenger cars contribute at most a negligible part of the nitrogen oxides in our cities' ambient air. In recent years, Bosch has made steady progress toward this goal, and in 2018 managed to take yet another big step forward: after many kilometers of test drives on public roads, a mixed team of specialists once again achieved a significant improvement in the interplay of engine efficiency, exhaust-gas recirculation, and exhaust-gas treatment. In a series of drives that included a wide range of driving conditions and drivers, Bosch's experimental test vehicle's nitrogen-oxide emissions averaged 13 mg per kilometer. That is approximately only one-tenth of the maximum limit that will apply in Europe after 2020.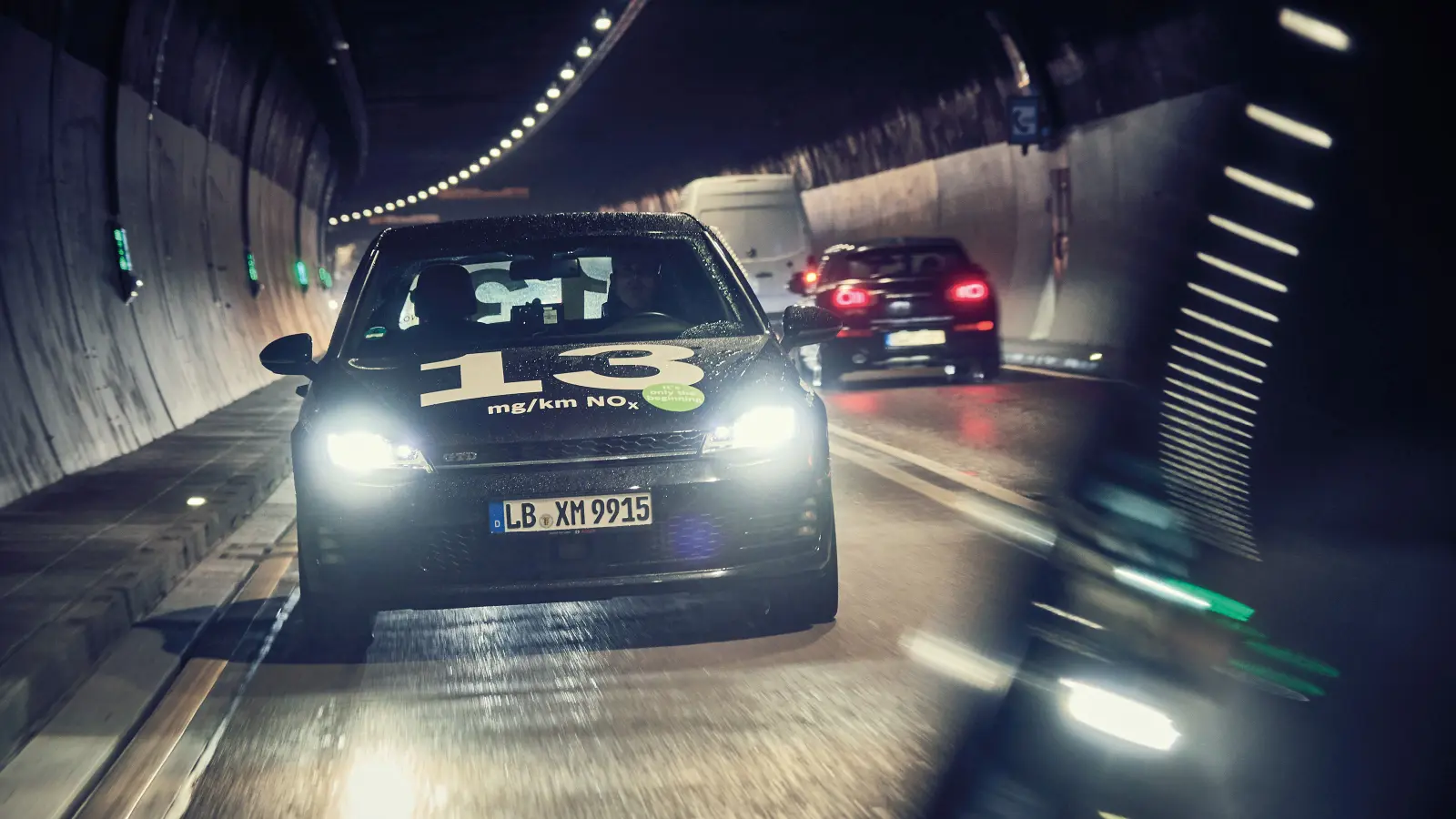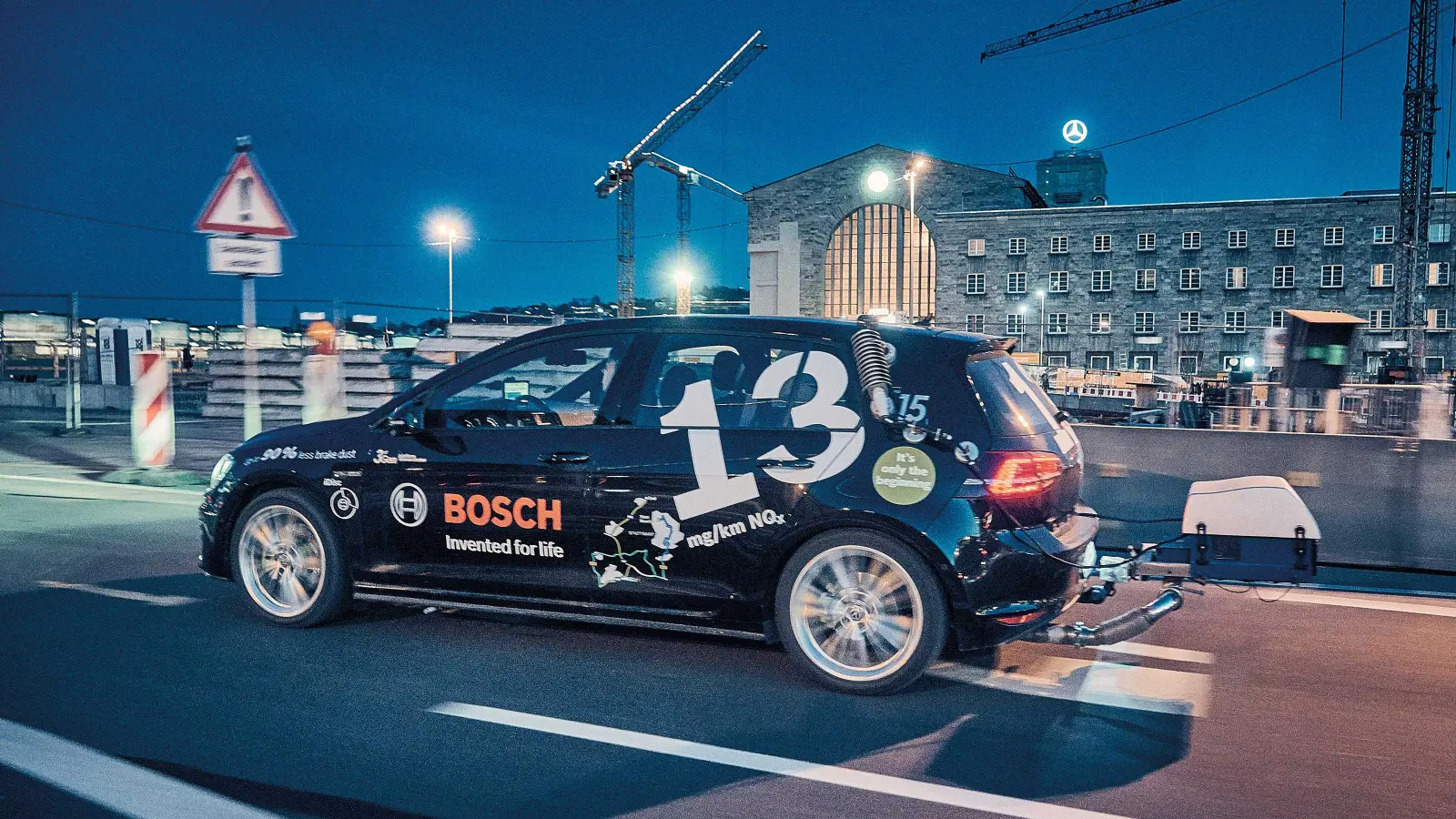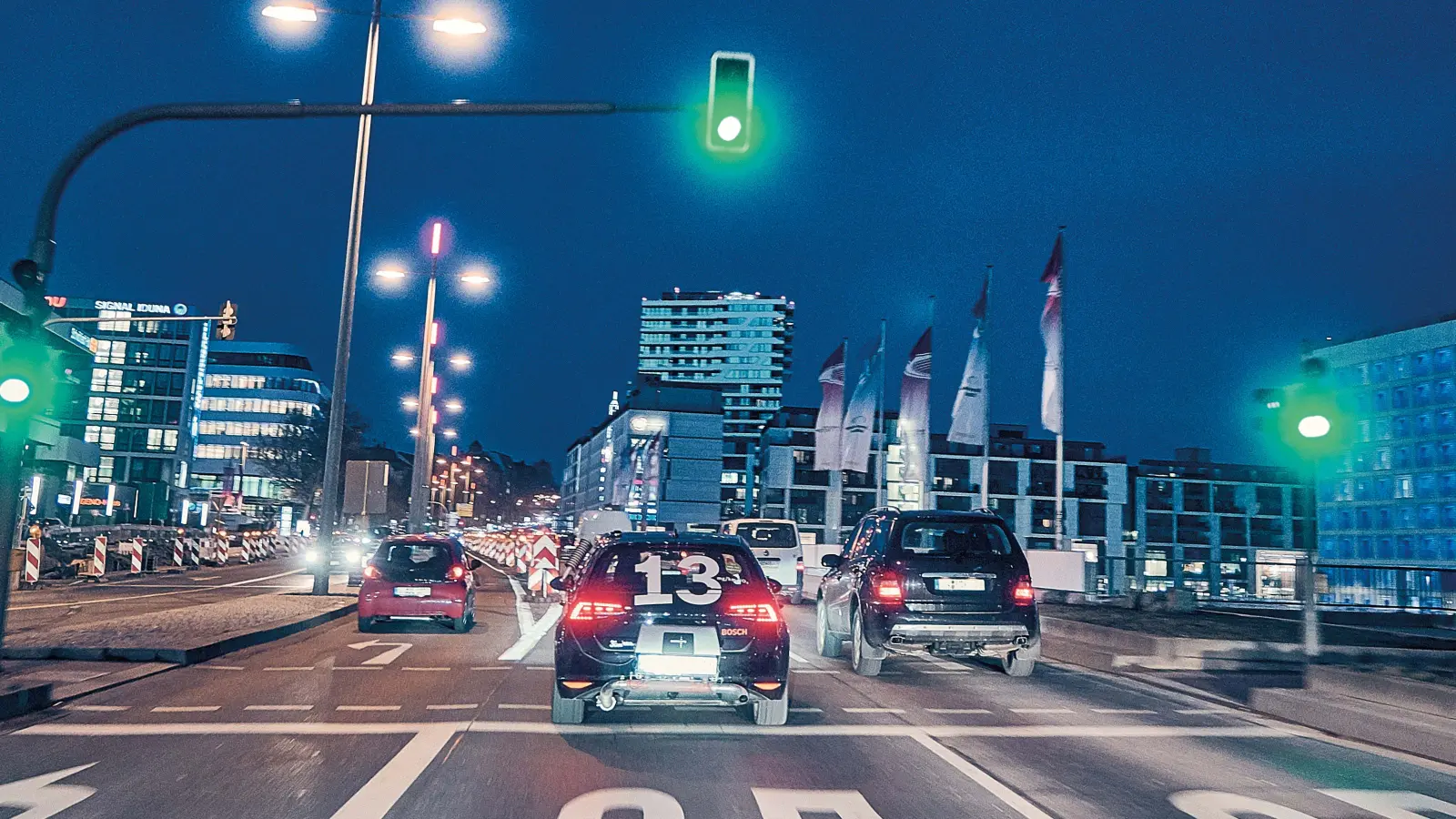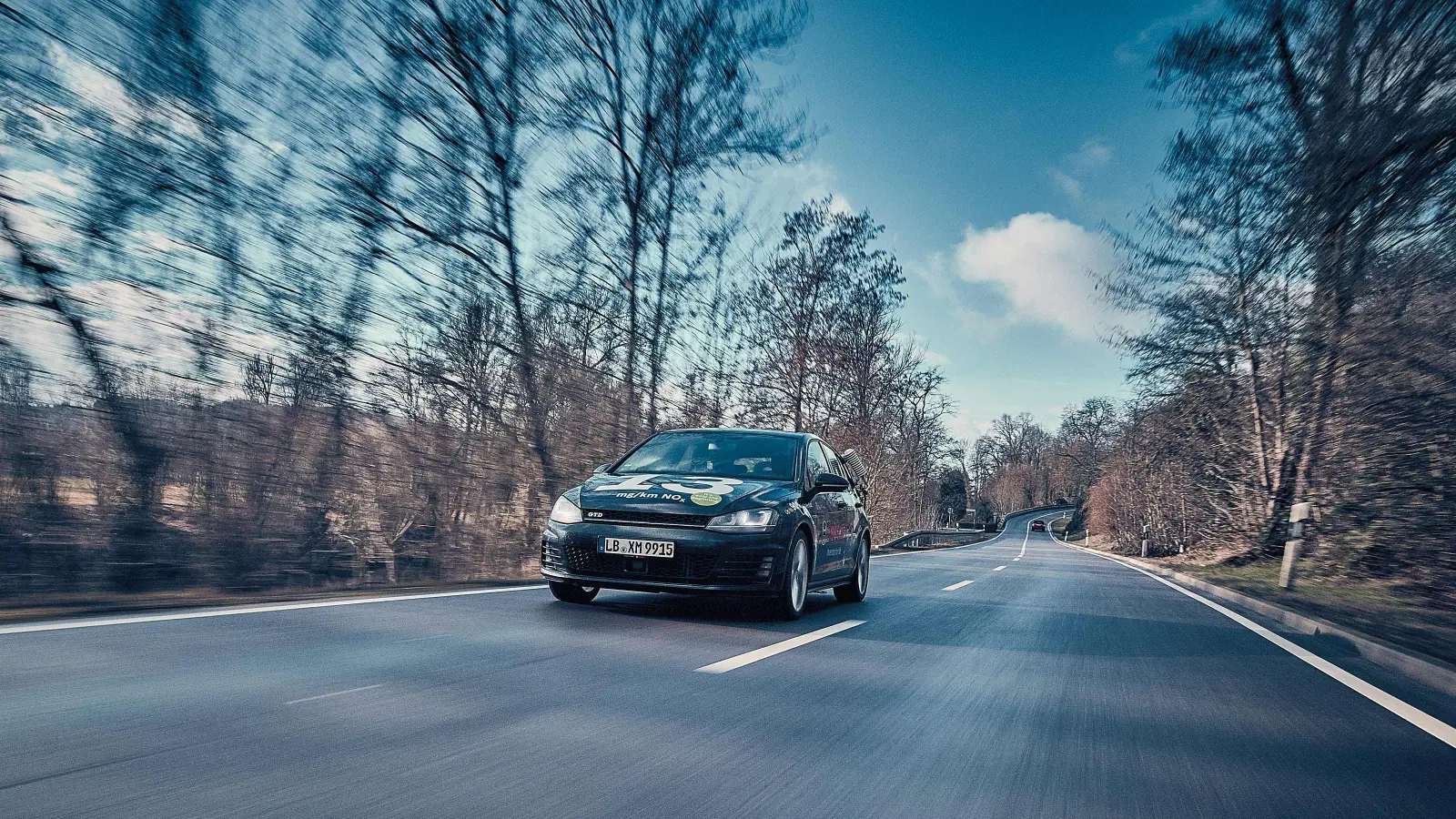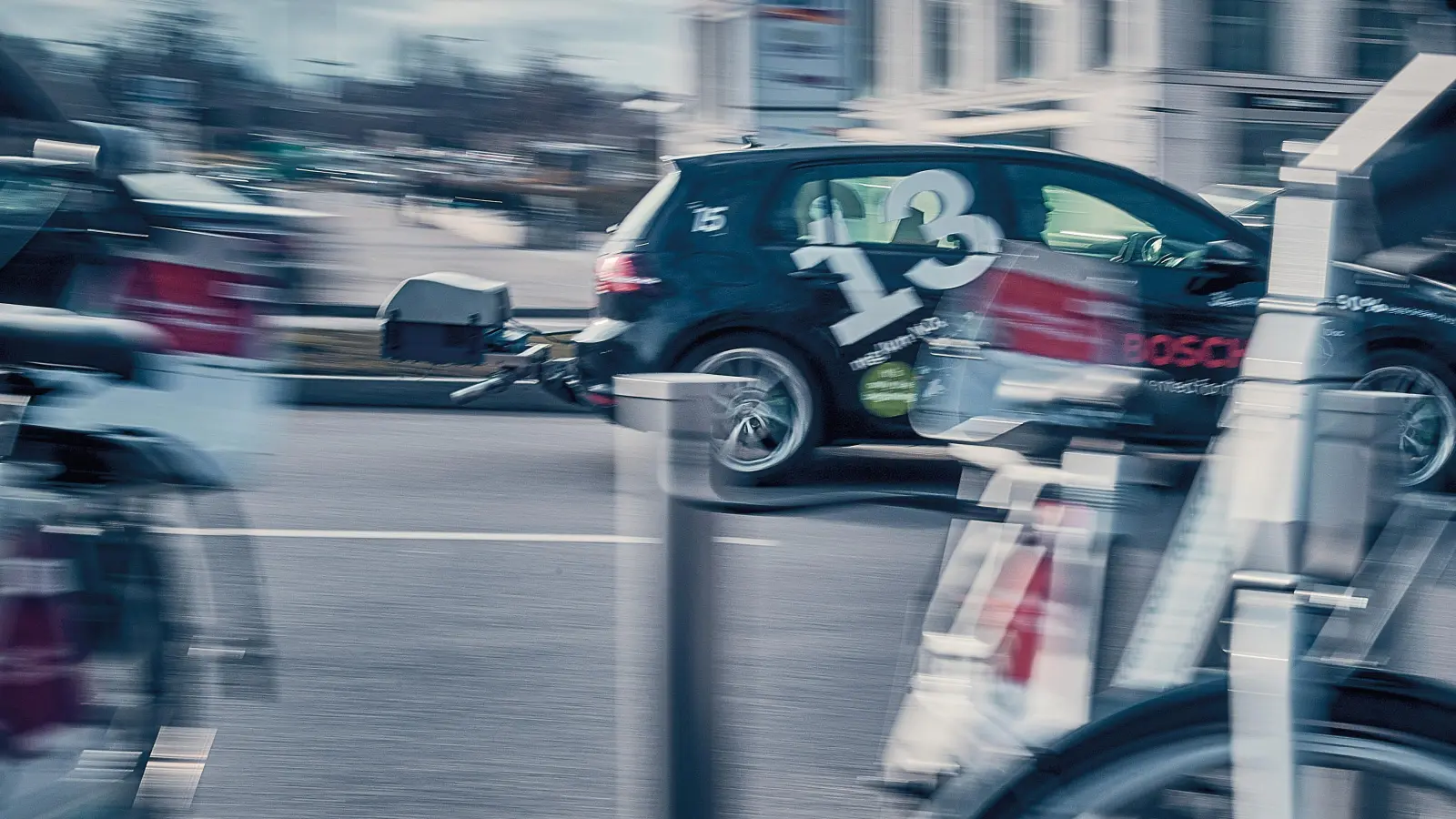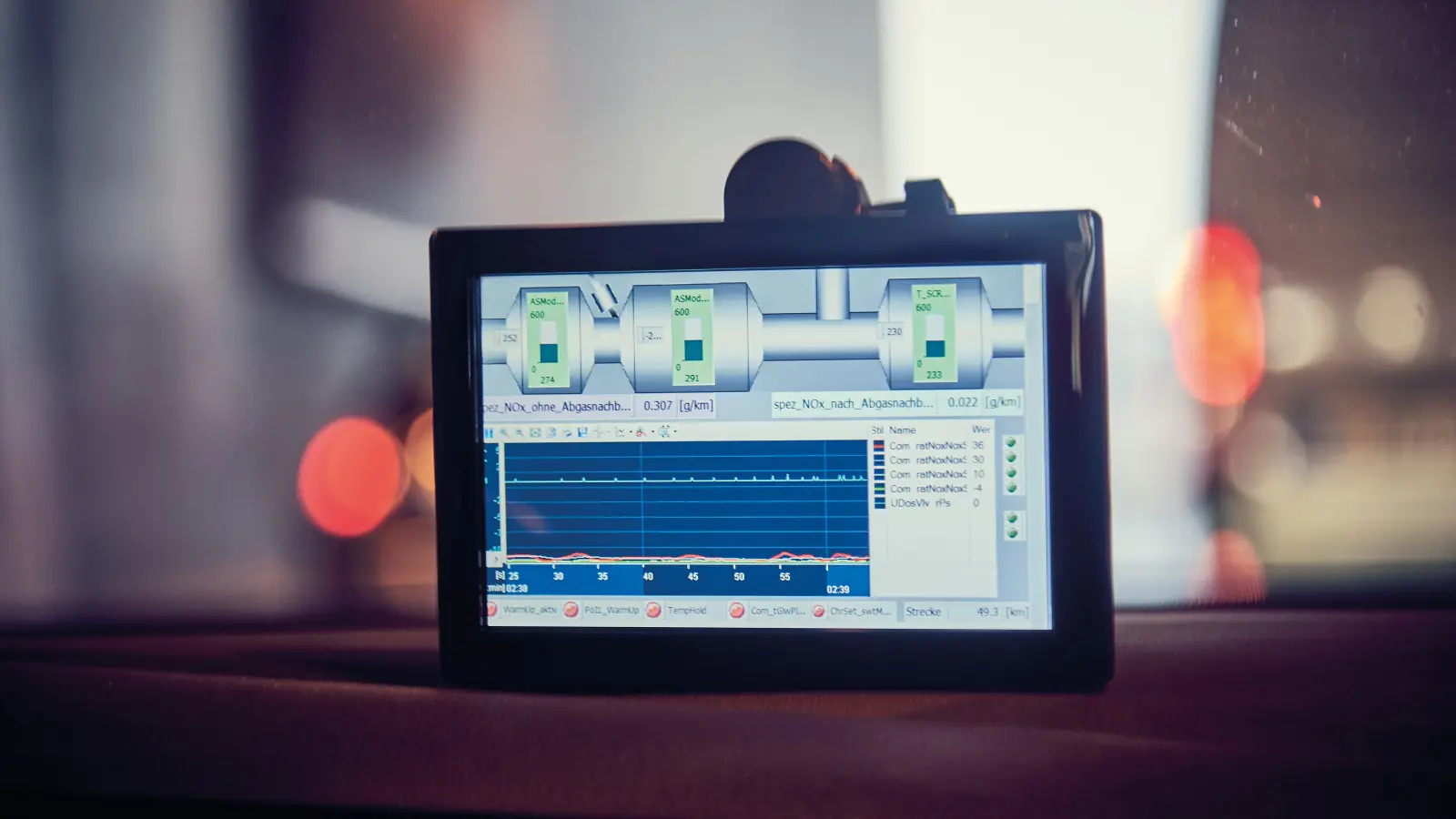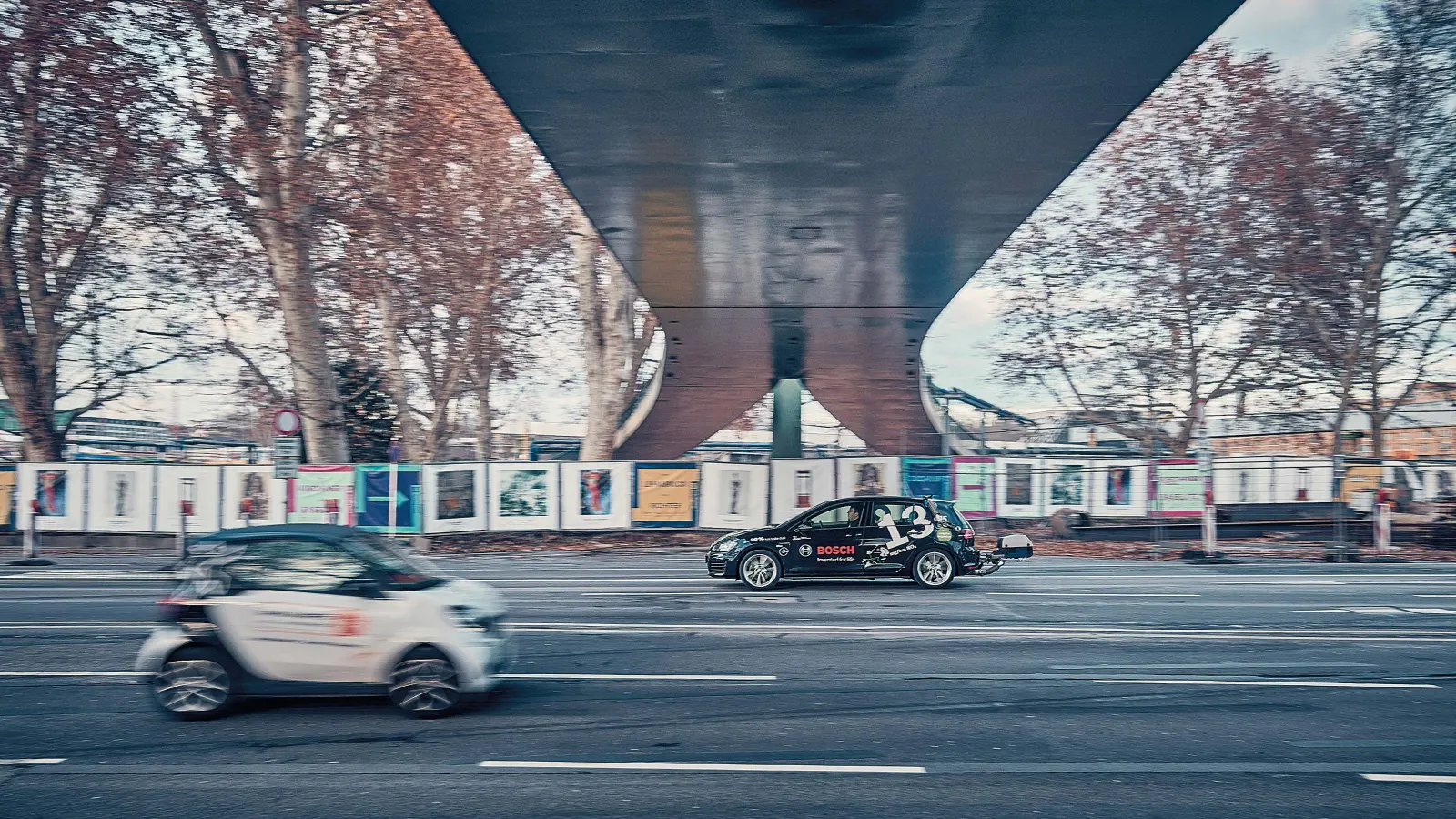 Test vehicle with thoroughly modified equipment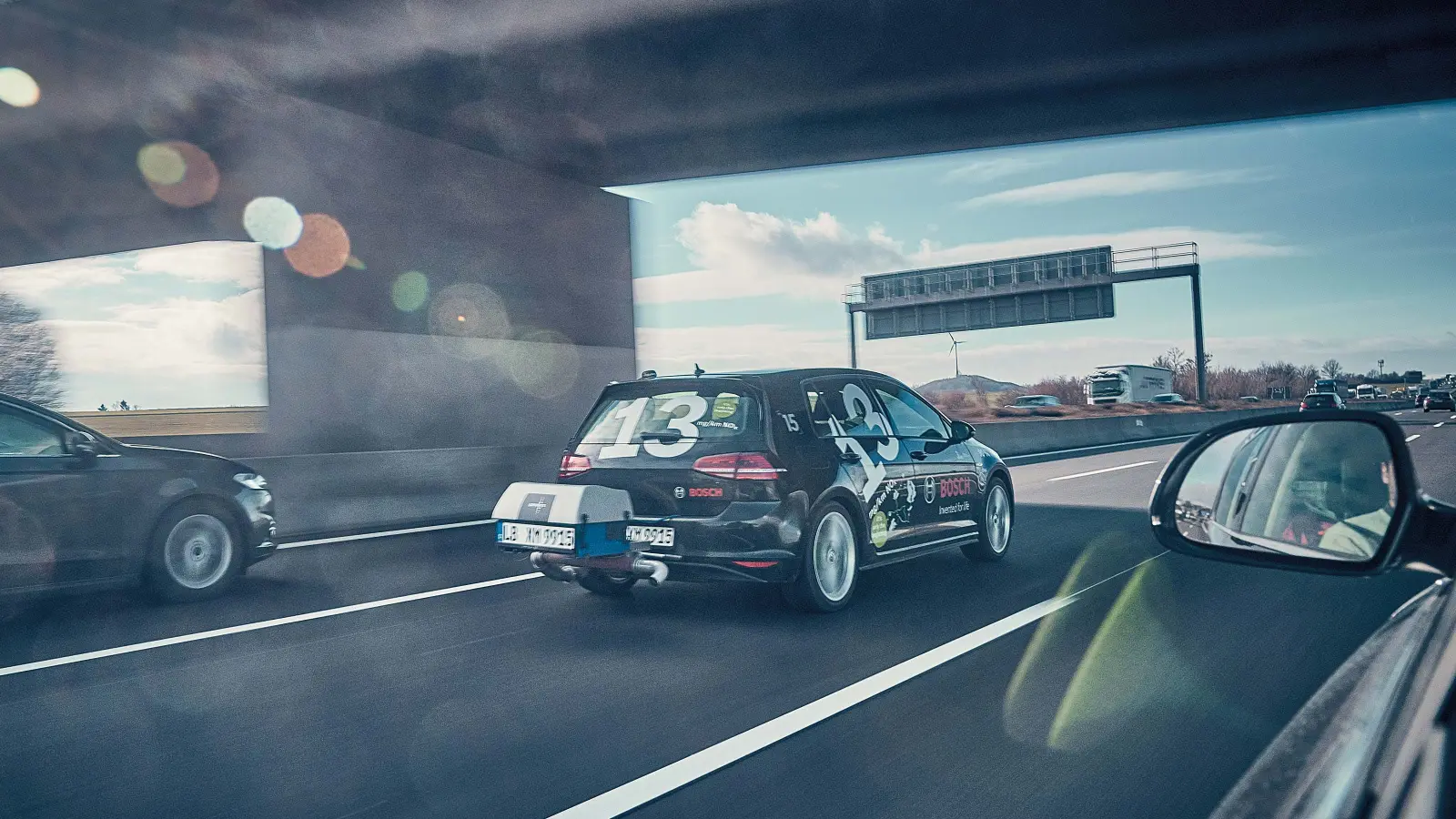 Arriving at this goal involved driving up and down gradients, through often congested city streets, along country roads, and on the freeway — in all kinds of weather conditions. The Bosch experimental test vehicle is a modern compact diesel in which the company's engineers have modified nearly all the components of the powertrain and exhaust-gas system to take advantage of advances in technology and information gained from ongoing experimentation. Bosch components such as the engine management system, fuel injection system, and AdBlue® injection system were modified. But thorough adjustments were also made to the turbocharger, the catalytic converters, and exhaust-gas recirculation system. During the test drives, numerous parameters were continuously measured and recorded. The readings showed temperature fluctuations in the exhaust-gas treatment system at different and sometimes unexpected points on the route. Newly developed methods to ensure the exhaust-gas temperature at the catalytic converter stays above 200 degrees resulted in extremely low emissions by the test vehicle.
Advanced temperature management
Apart from modifying the engine management system to optimize exhaust-gas recirculation, the experts also made changes to the hardware in the exhaust-gas treatment system. The entire system was positioned closer to the engine. One SCR catalyst was combined with the diesel particulate filter, and a second catalyst was added downstream of the first one. In addition, the exhaust-gas treatment system was thermally insulated. All this helped to heat up the exhaust-gas system faster and, once the desired temperature was reached, to keep any heat loss to a minimum. In the end, this integrated approach bore fruit: regardless of the conditions, the new system — whose parts had been successfully rearranged, adjusted, and tuned — delivered very low NOx emissions.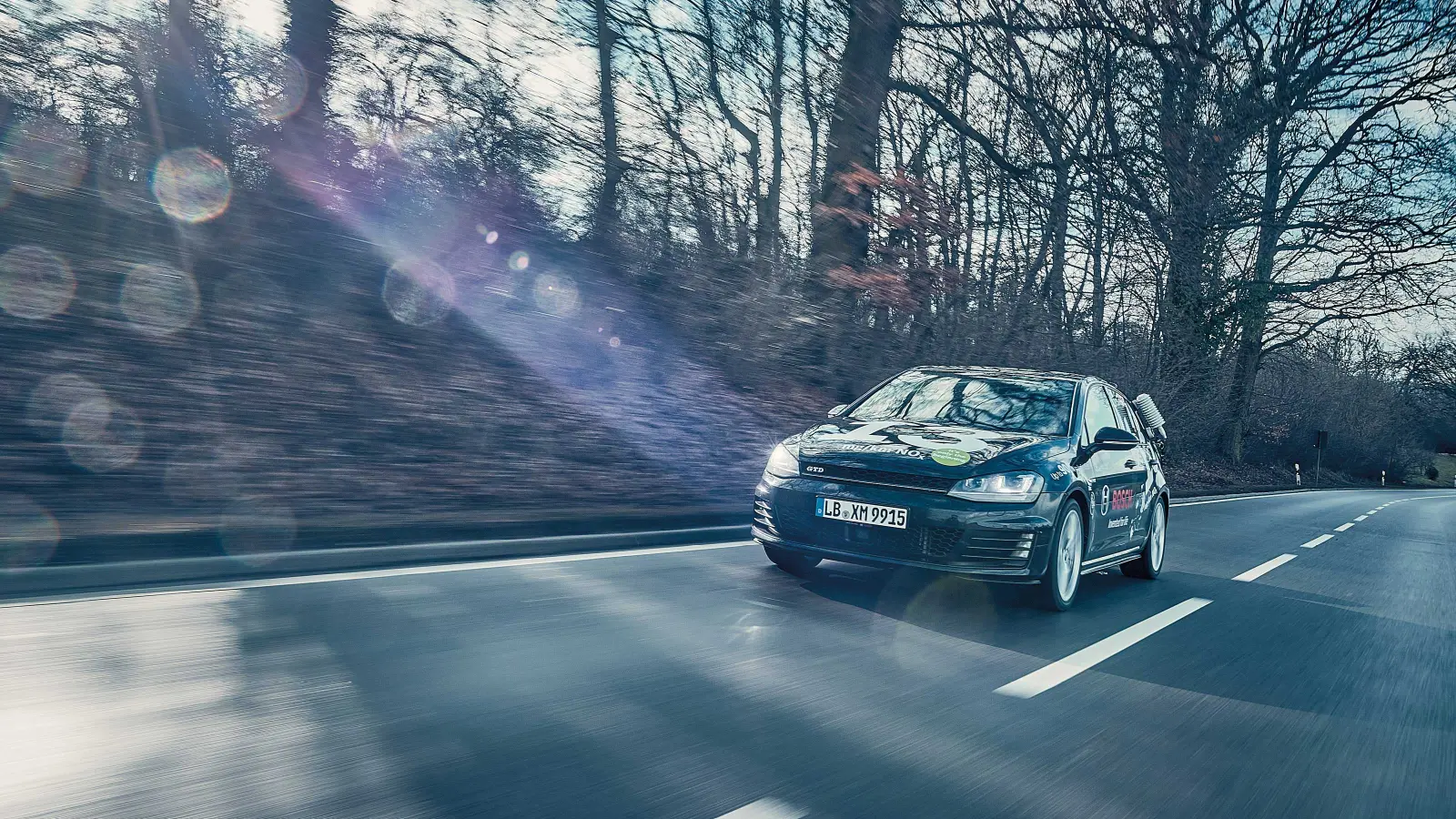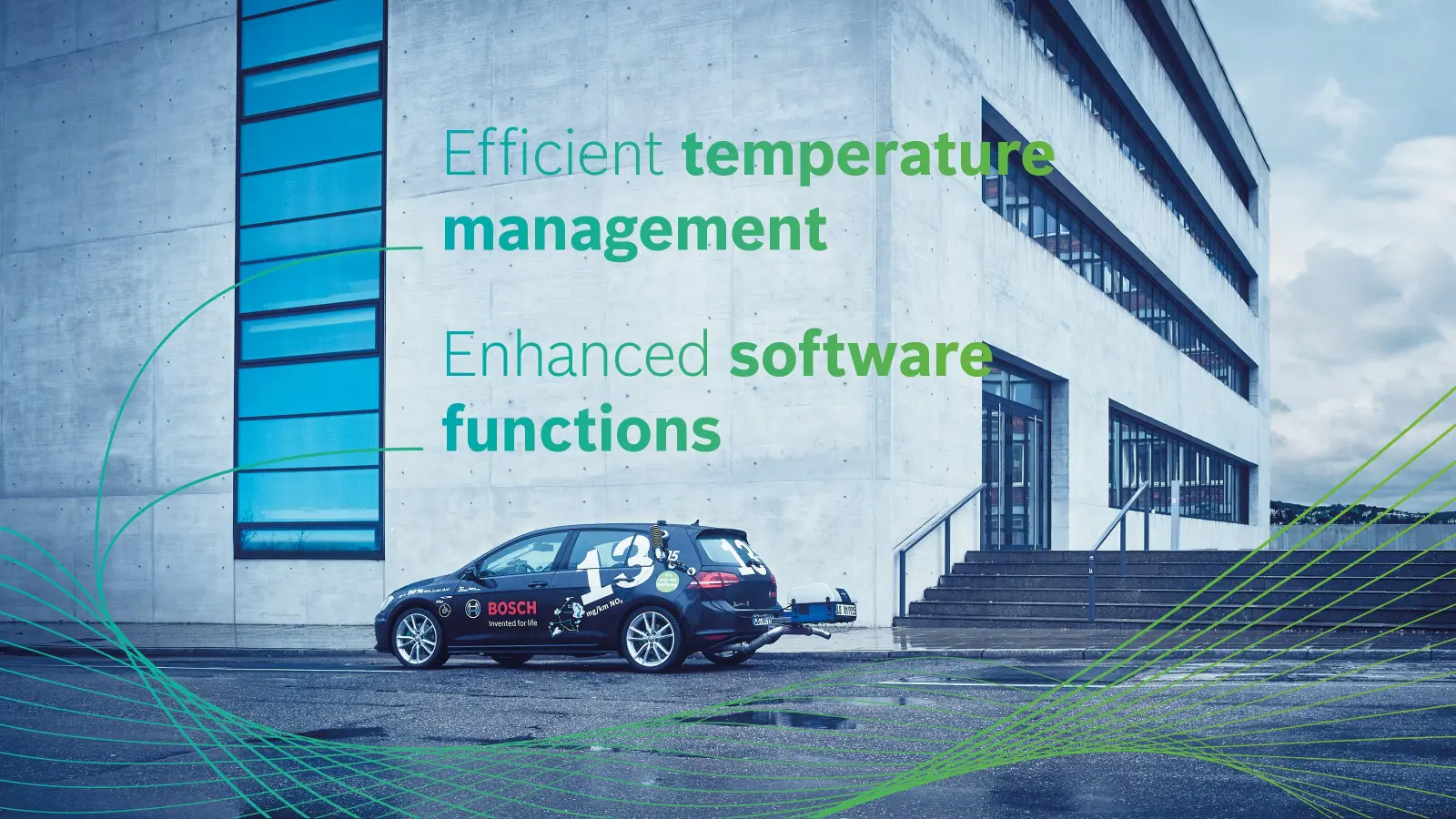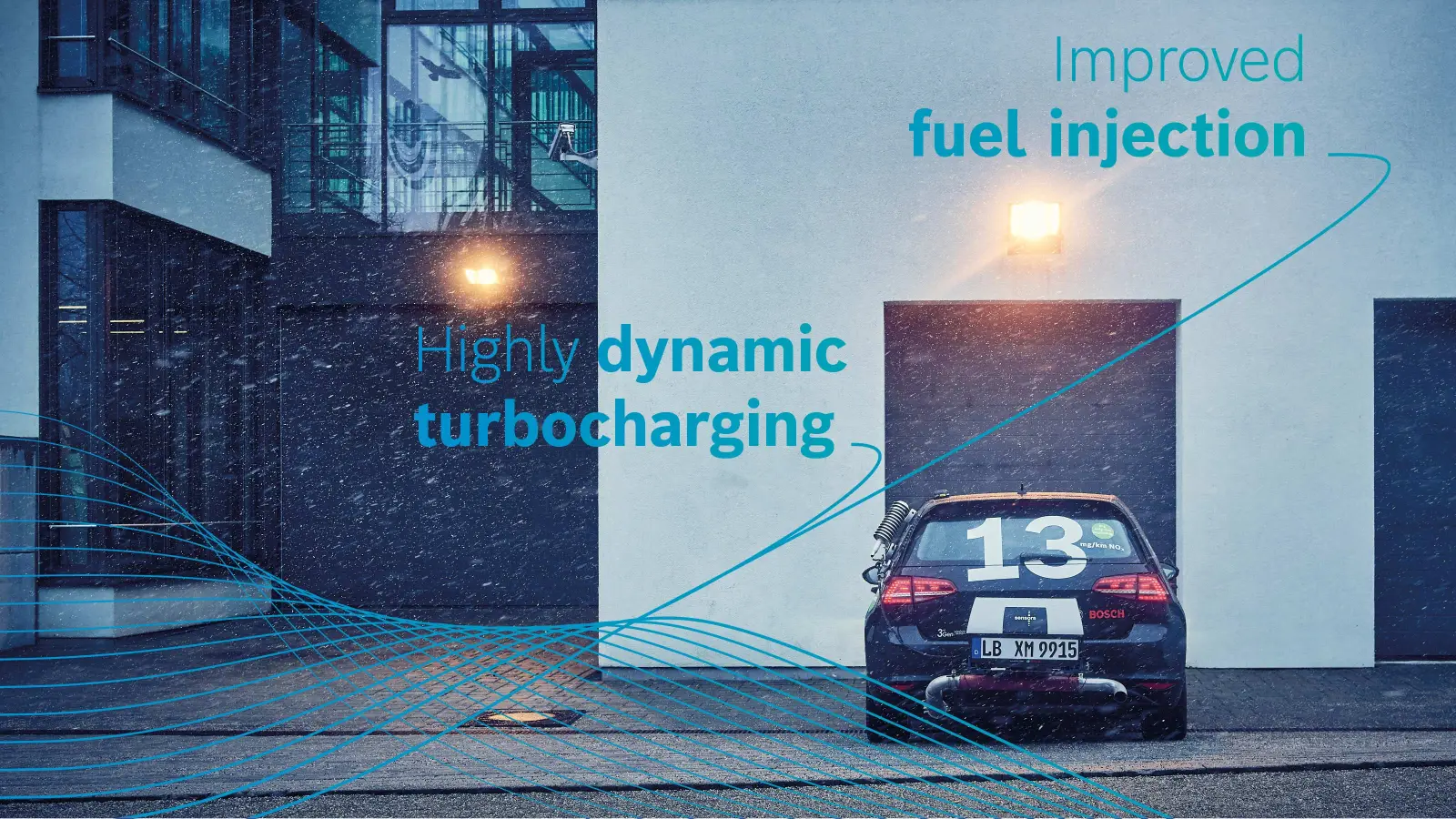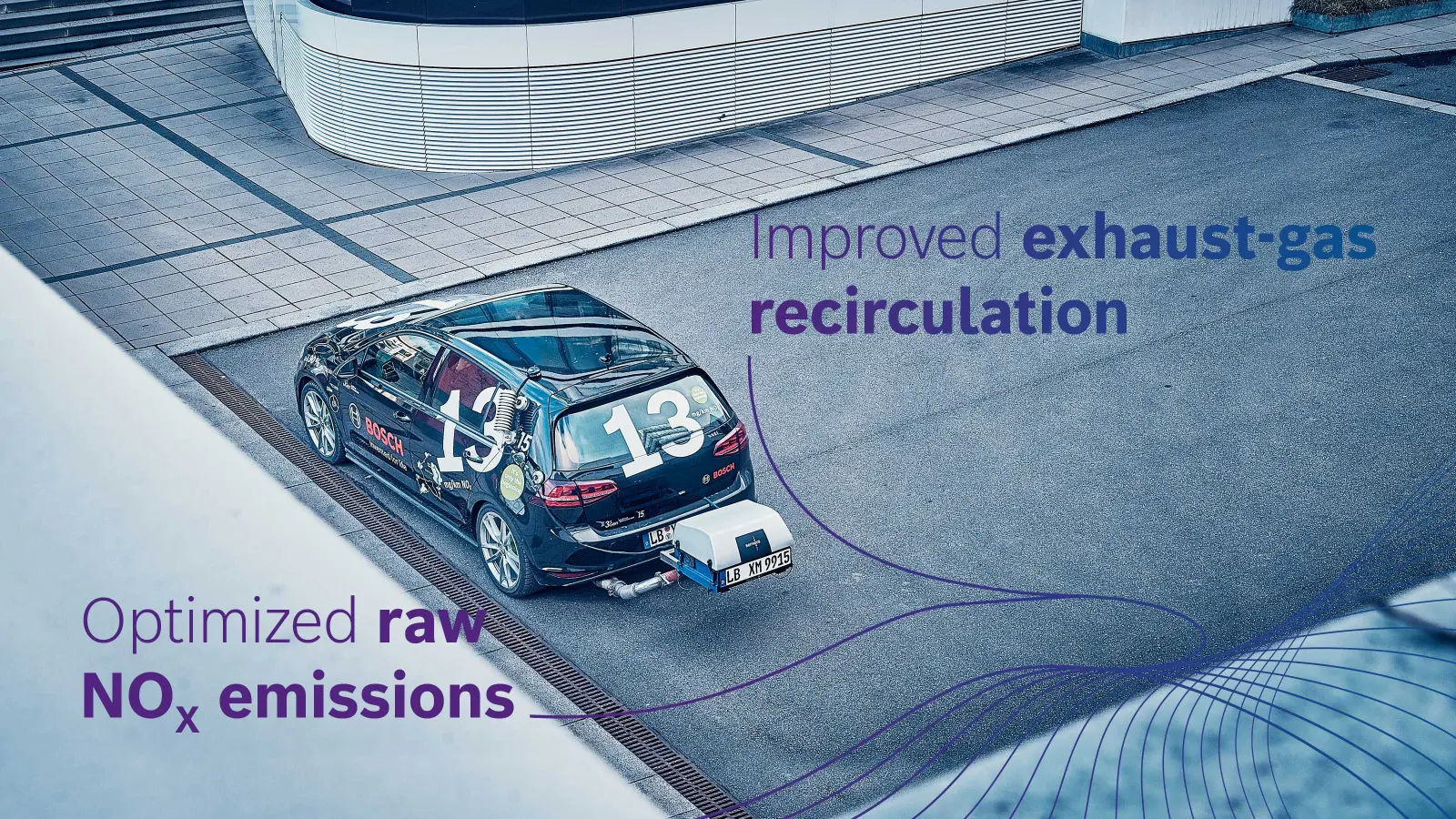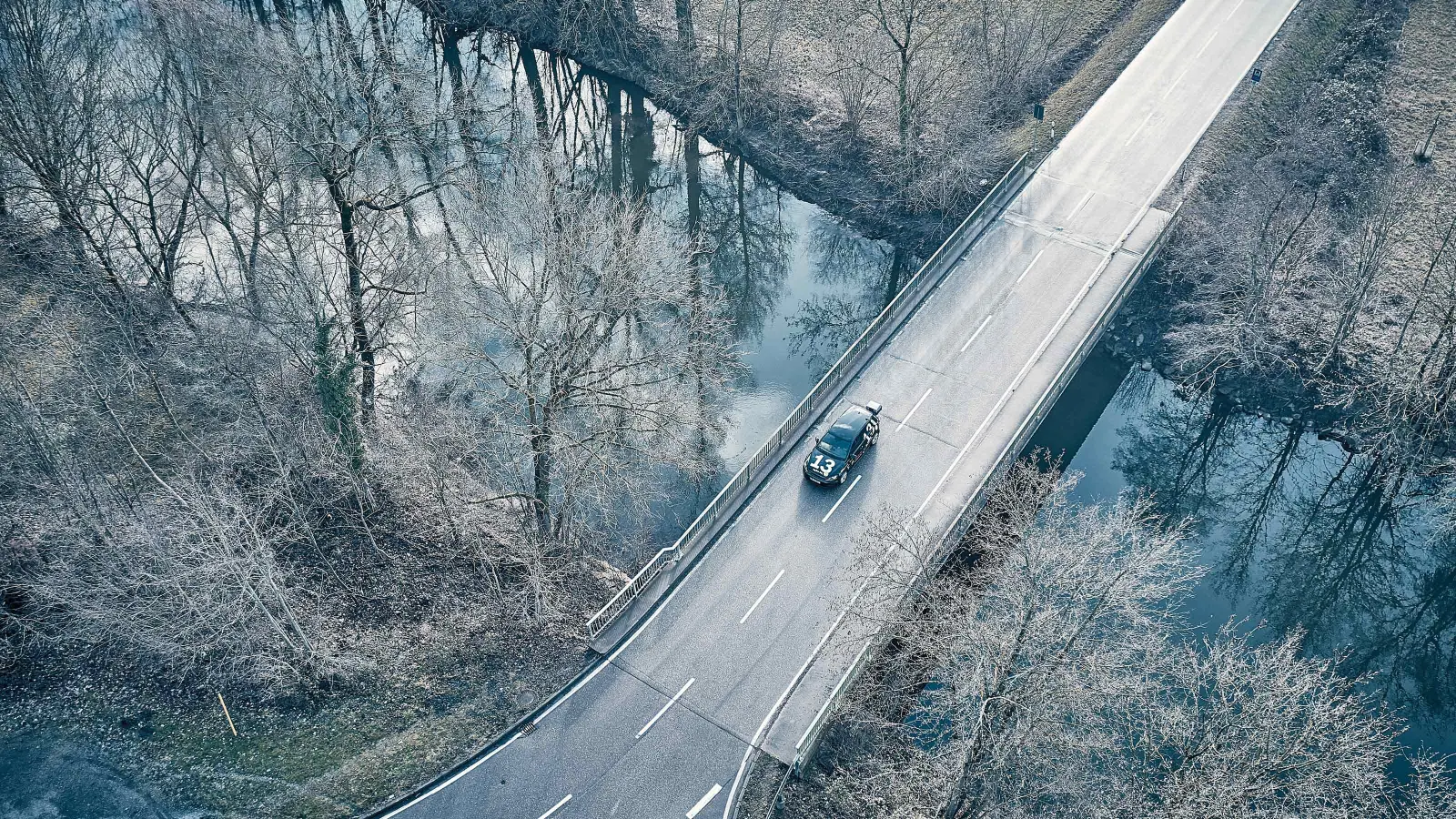 In the years ahead, Bosch engineers will continue to chip away at further reducing emissions. For this reason, Bosch firmly believes that the diesel will continue to be an important part of the powertrain mix of the future, and that its high degree of efficiency can continue to help reduce greenhouse-gas emissions while having negligible NOx impacts.