Is an oven able to suggest recipes? Can a radiator talk to the windows? Our international Twitter survey reveals that many people still underestimate what a smart home can do. Sandra and Jérôme found out for themselves when they installed some of the latest Bosch products. Step inside!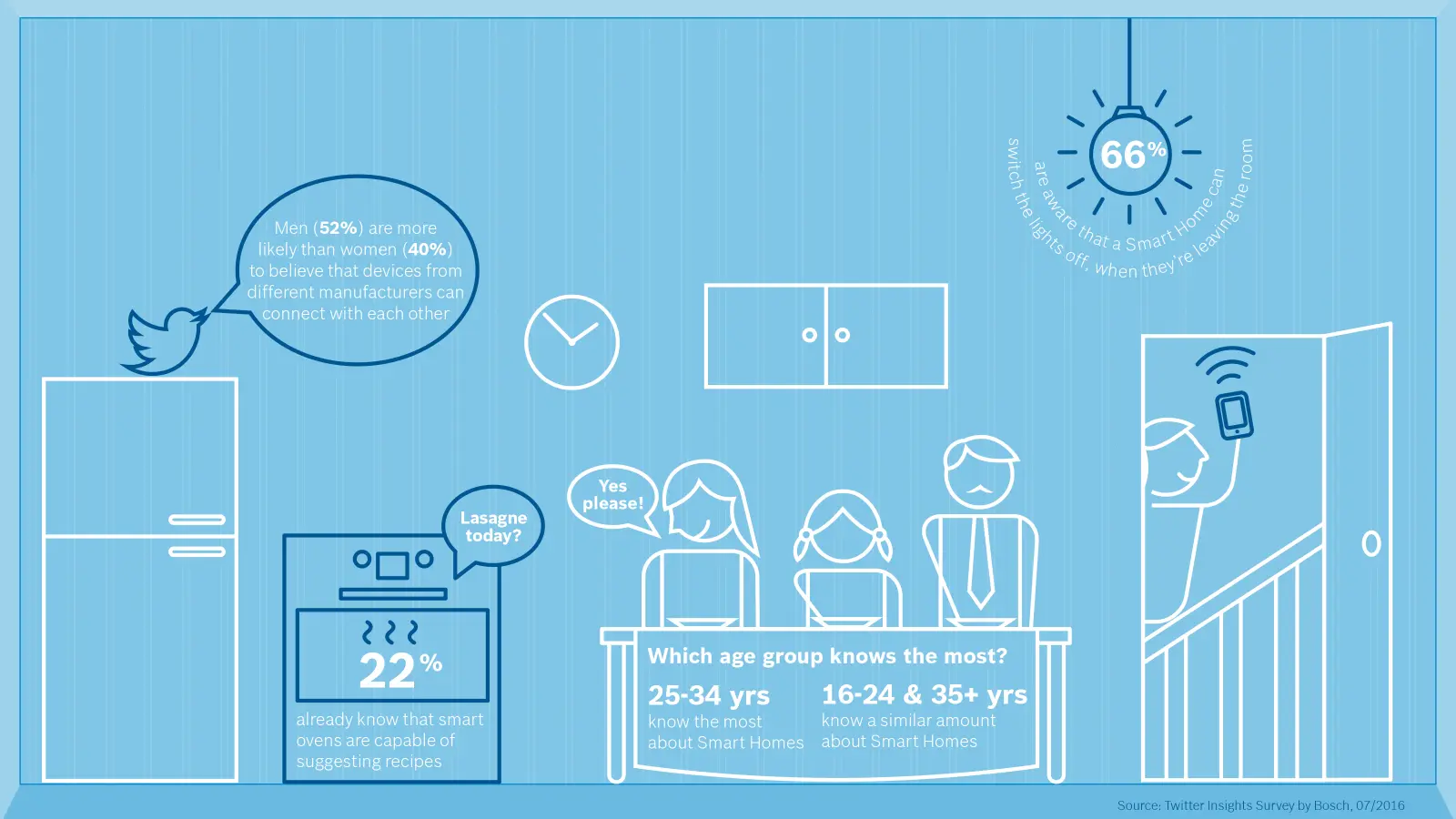 Smart home applications make everyday life easier and leave more time for the things that really matter.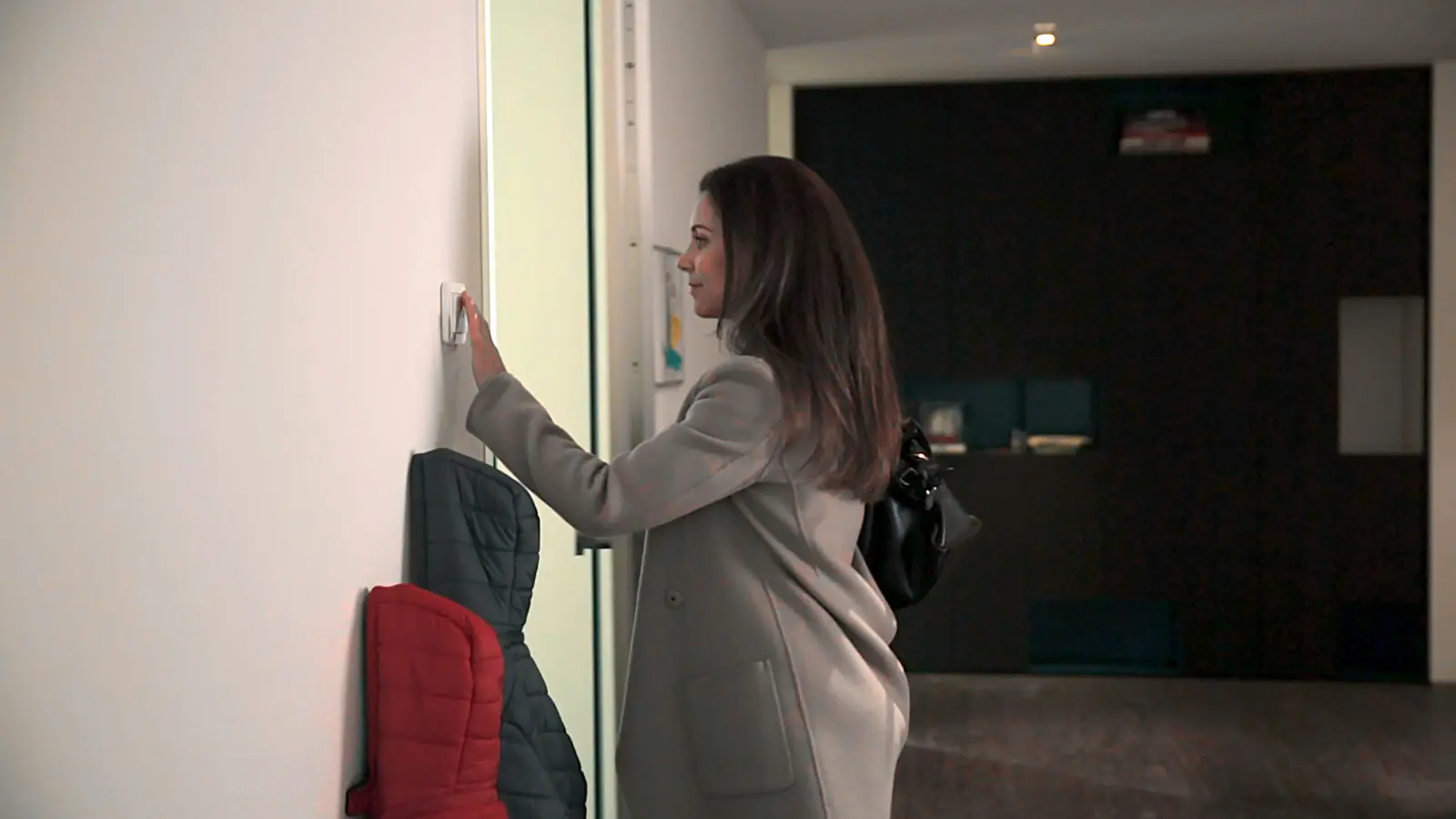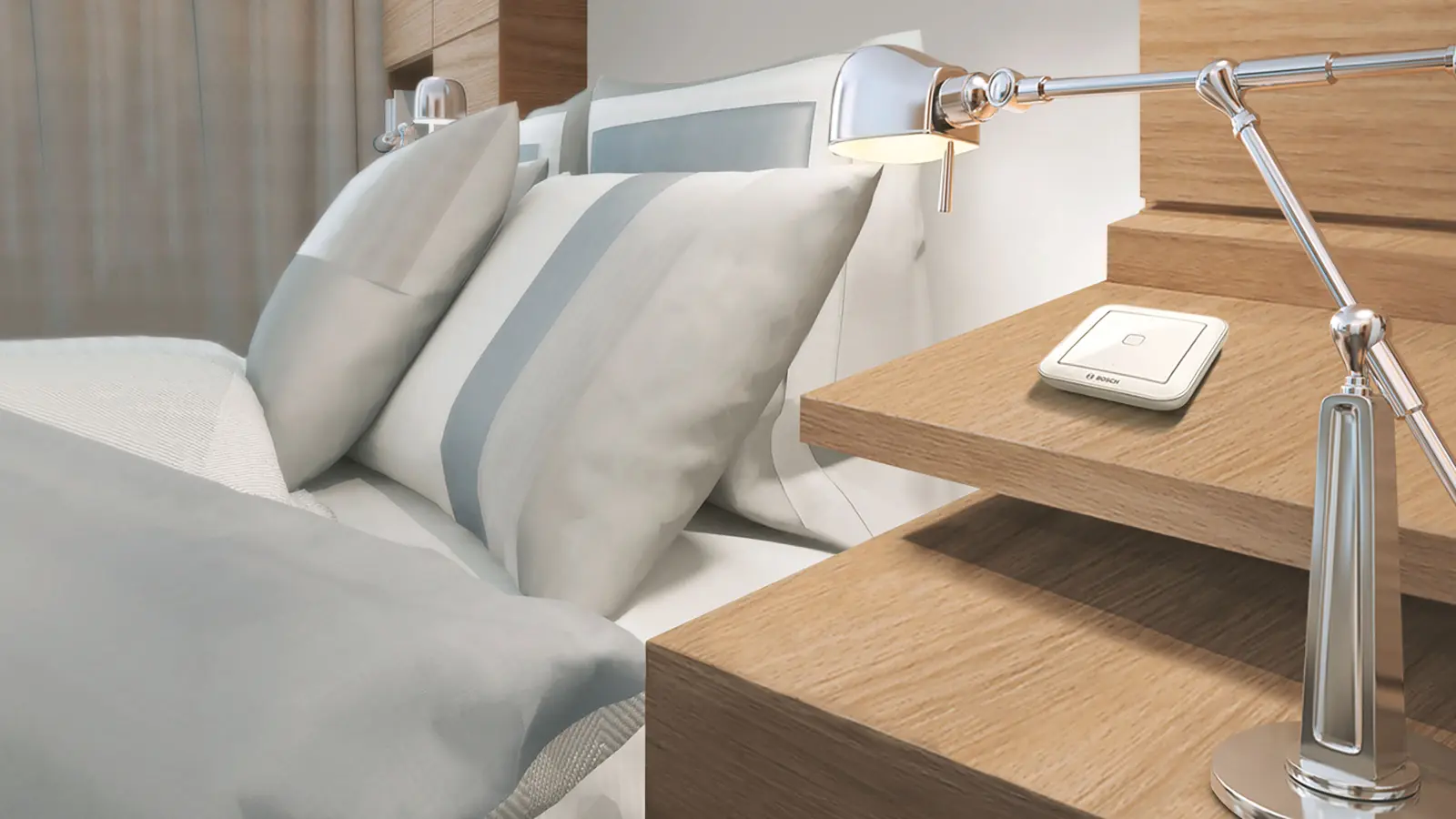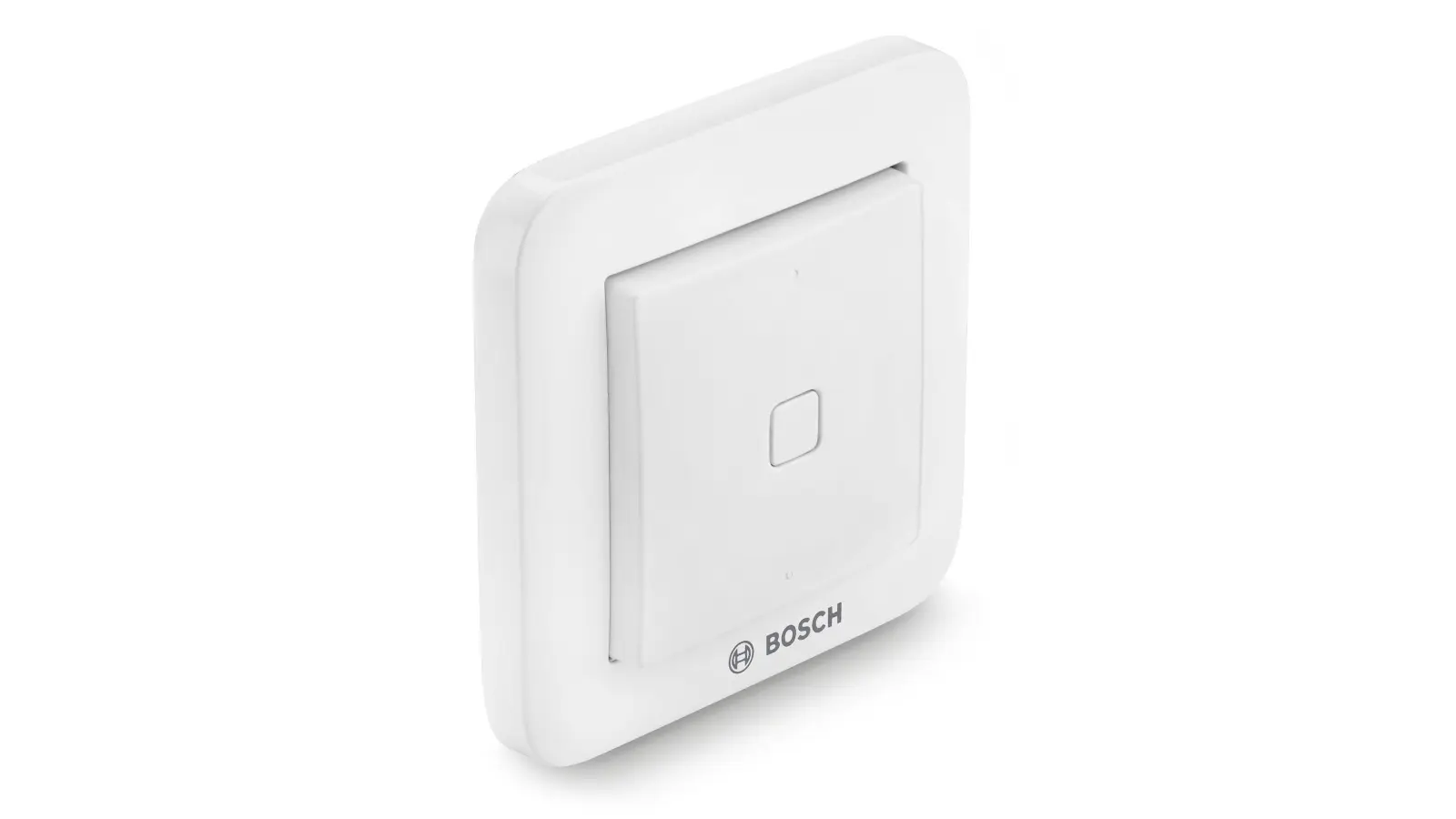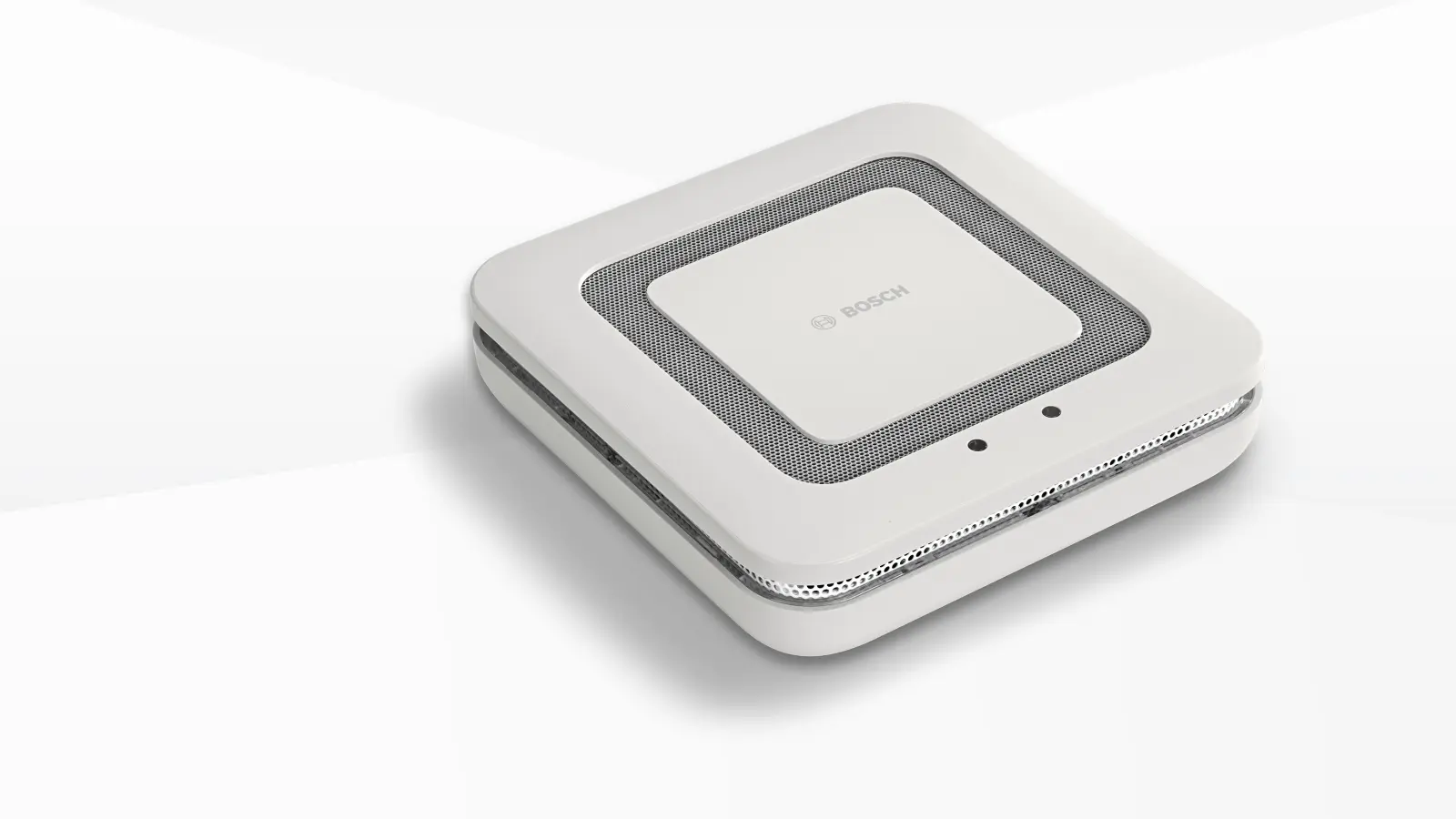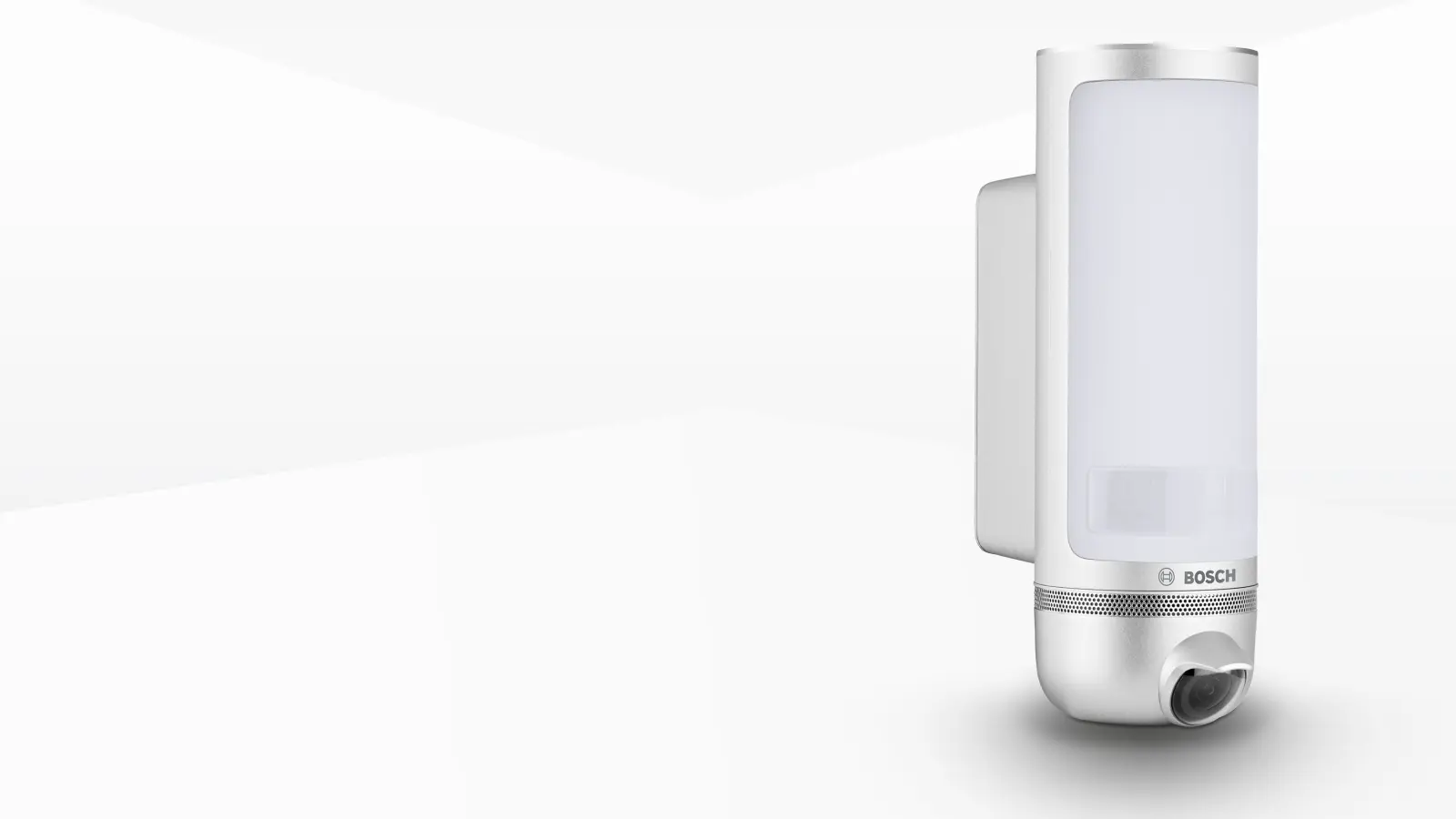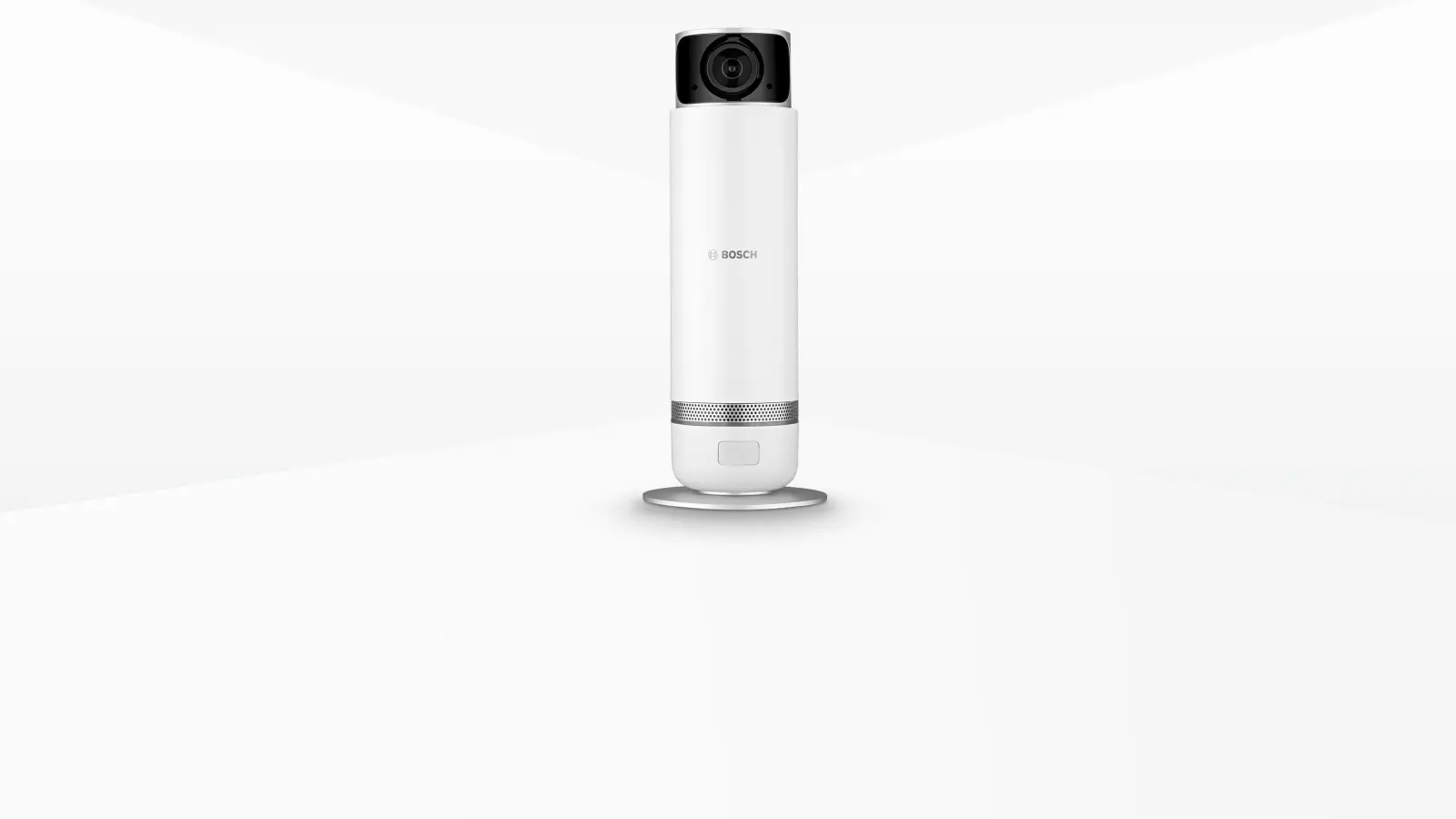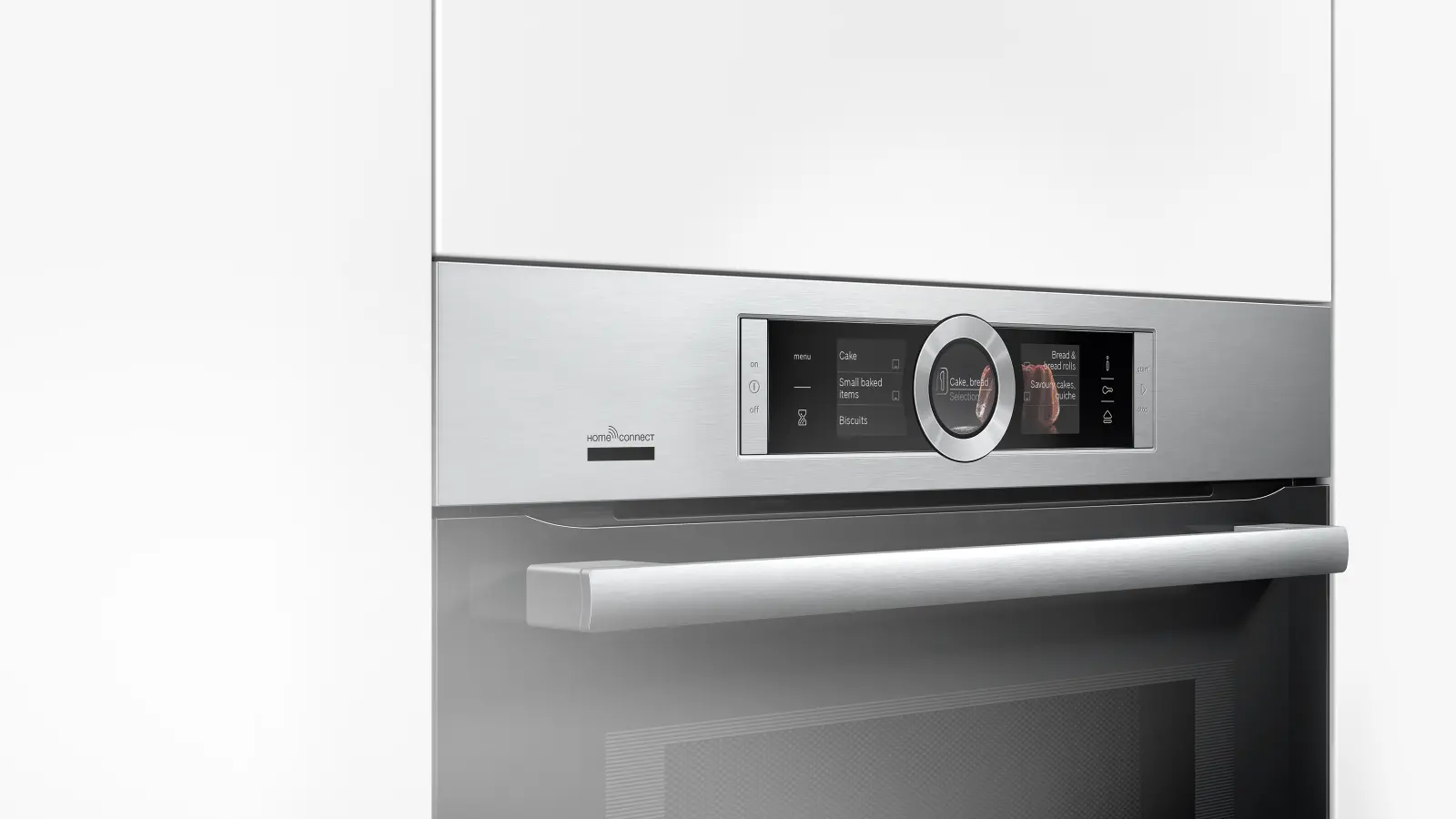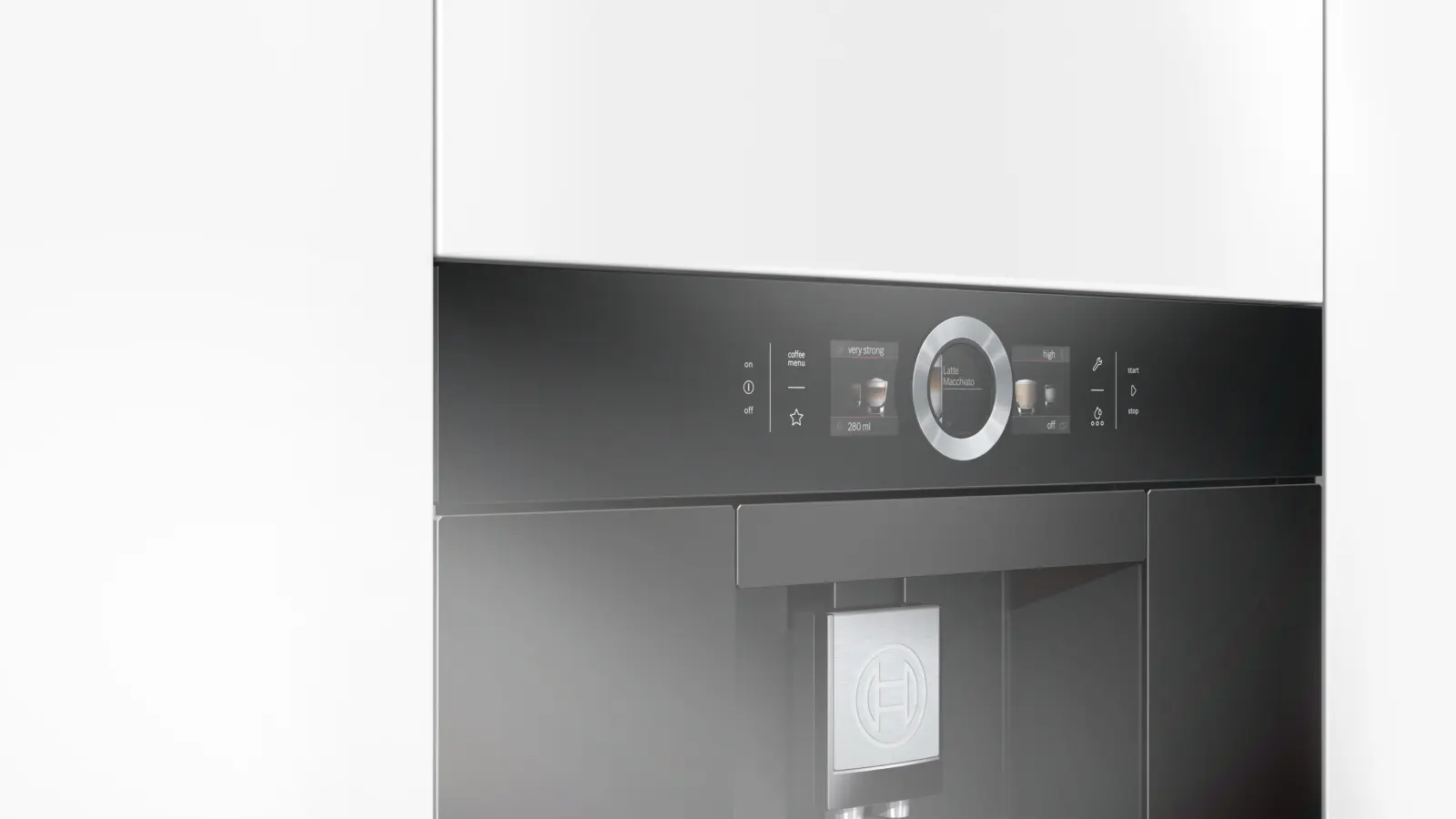 Thanks to the simplicity of Bosch smart home solutions, Sandra and Jerome can adjust the lighting in their home with the tap of a finger. The flush-mounted light control turns exiting light switches into smart solutions that can be integrated seamlessly into the smart home system and operated effortlessly. Existing light switches simply need to be retrofitted with the appropriate adapters and installed by a professional. The home's occupants can then control lighting manually or via smartphone and tablet – whichever they prefer.
More security for the privacy of your home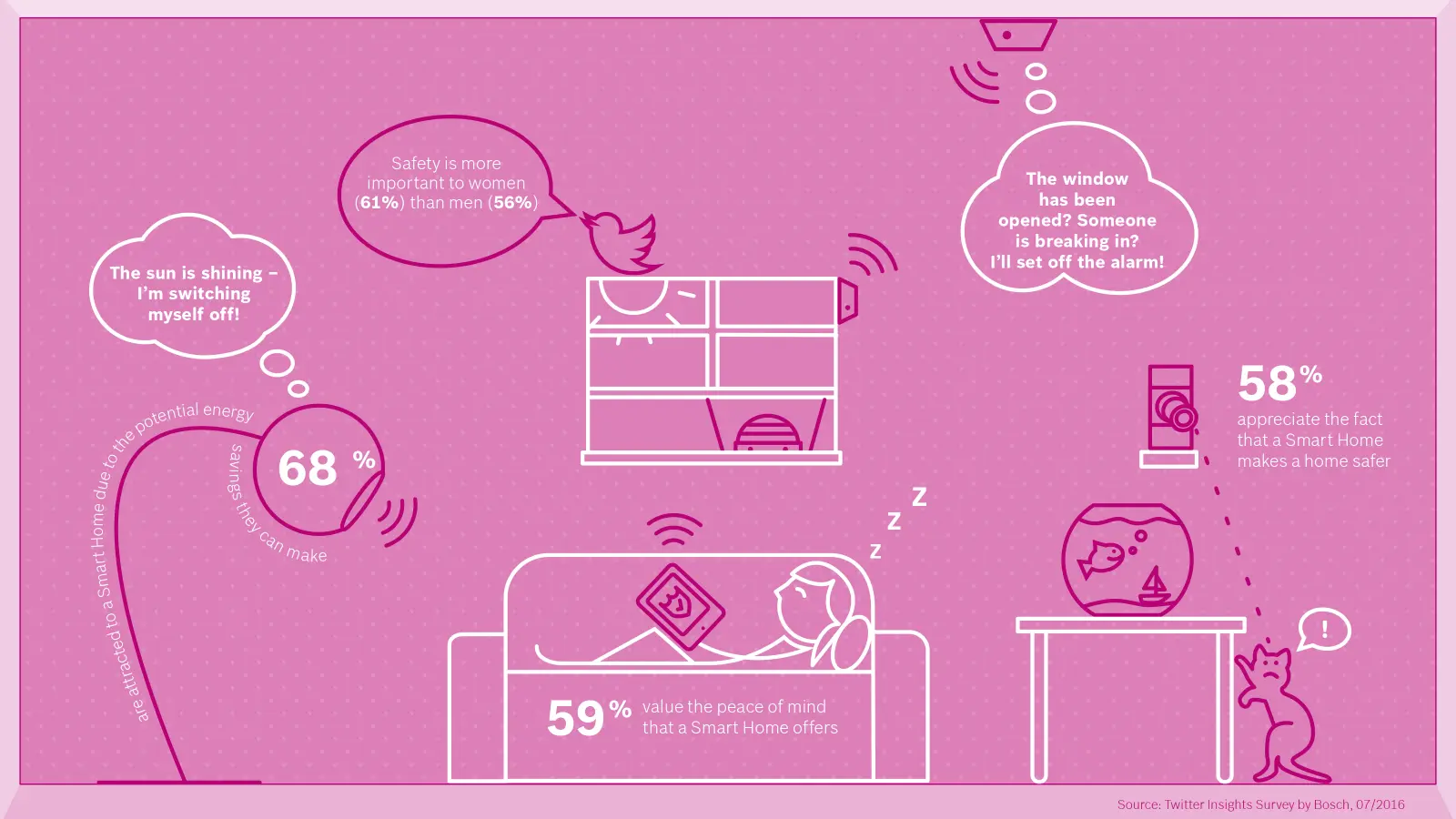 A smart home provides peace of mind through greater security and comfort at home.
In the Twitter survey, Bosch also asked users which factors convinced them the most of the benefits of investing in a Smart Home. The majority stated that saving energy and making their homes more secure were their biggest priorities.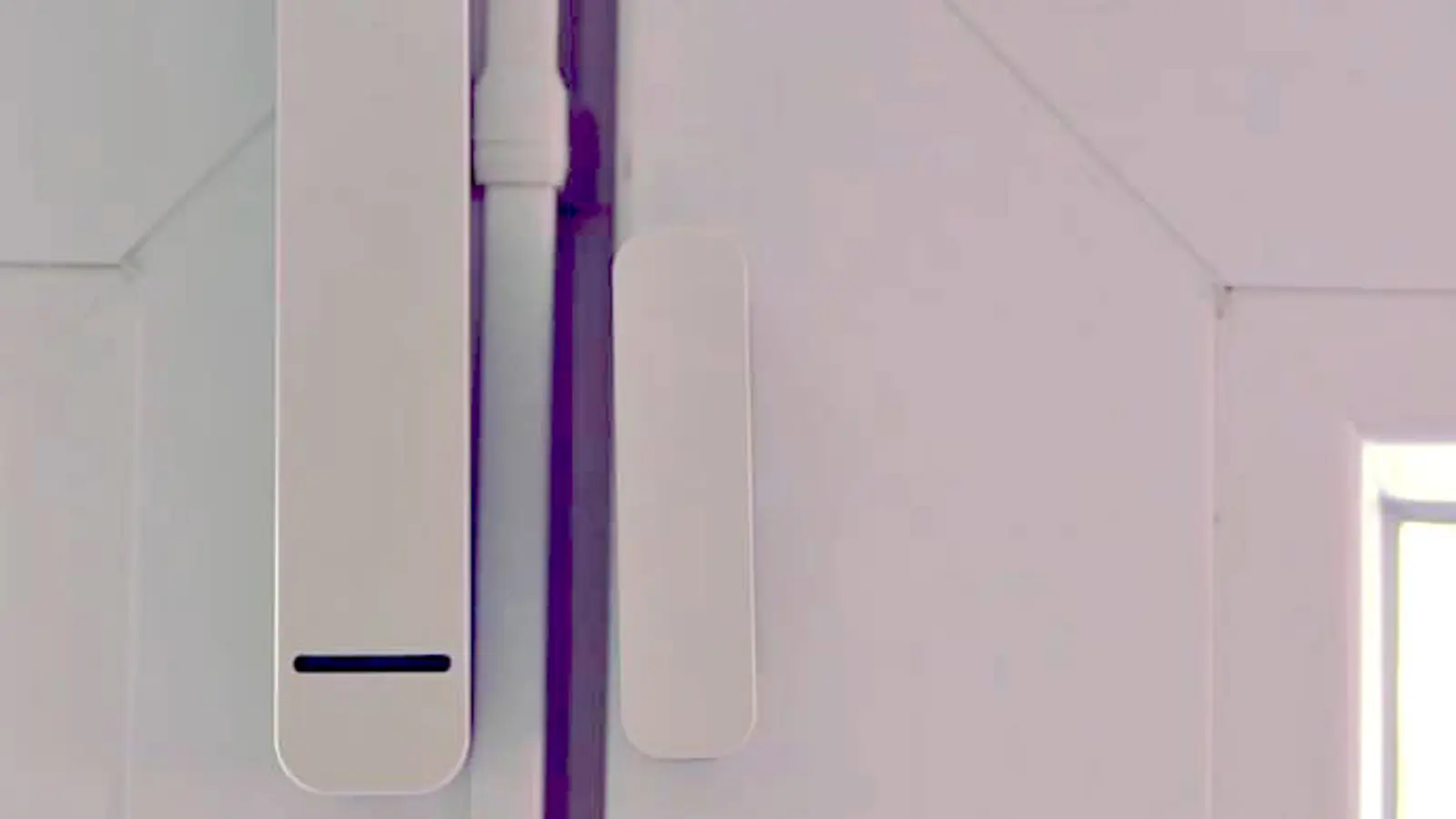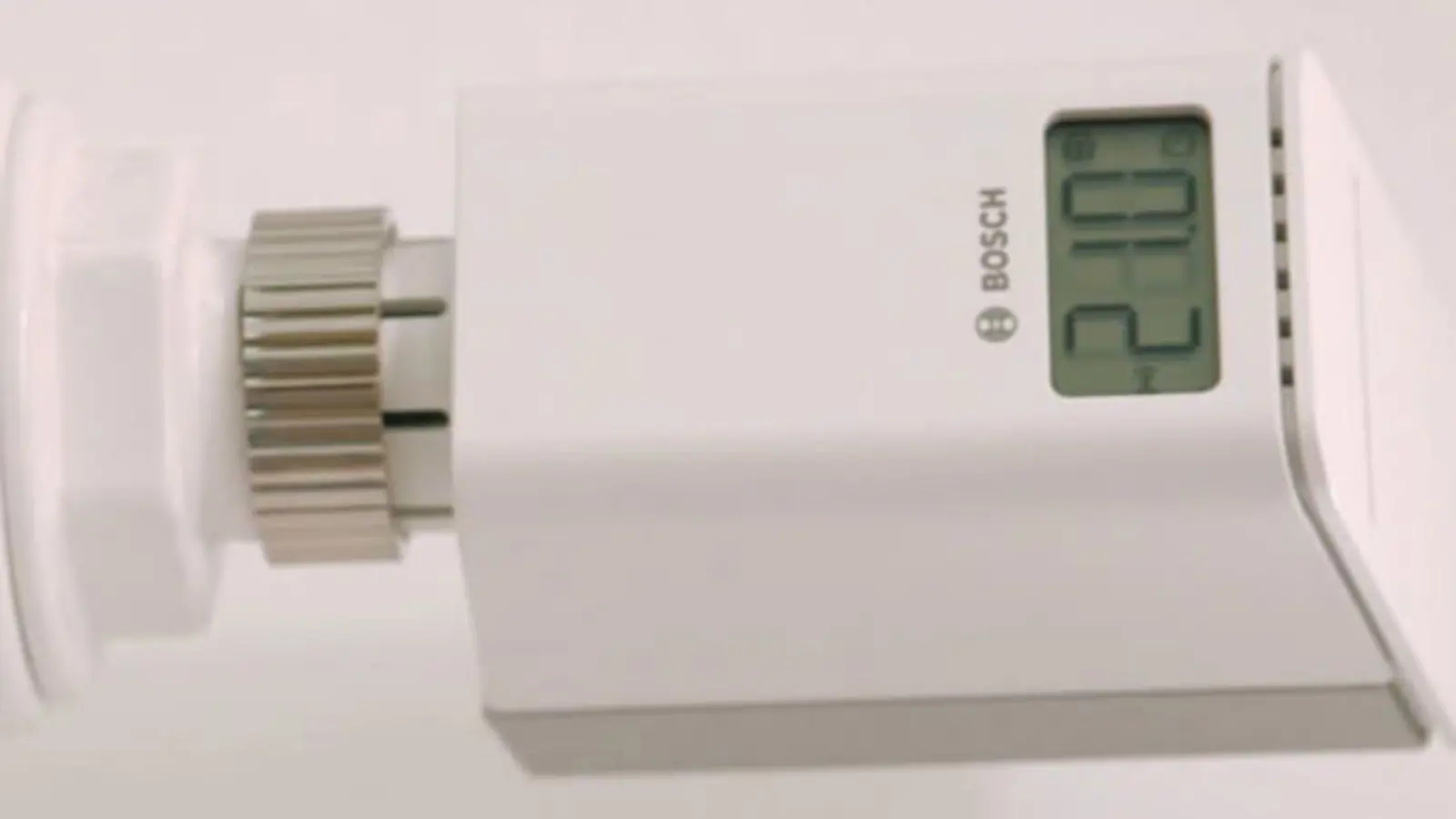 The connected door/window contacts help Sandra and Jérôme to do both. The contacts are connected to the thermostat on the radiator, so when the window is opened, the radiator is turned down or off, thus reducing the family's energy consumption. Jérôme has also connected the contacts to smoke alarms and lighting to set up a fully functional alarm system. Windows that are forced open will trigger the alarm.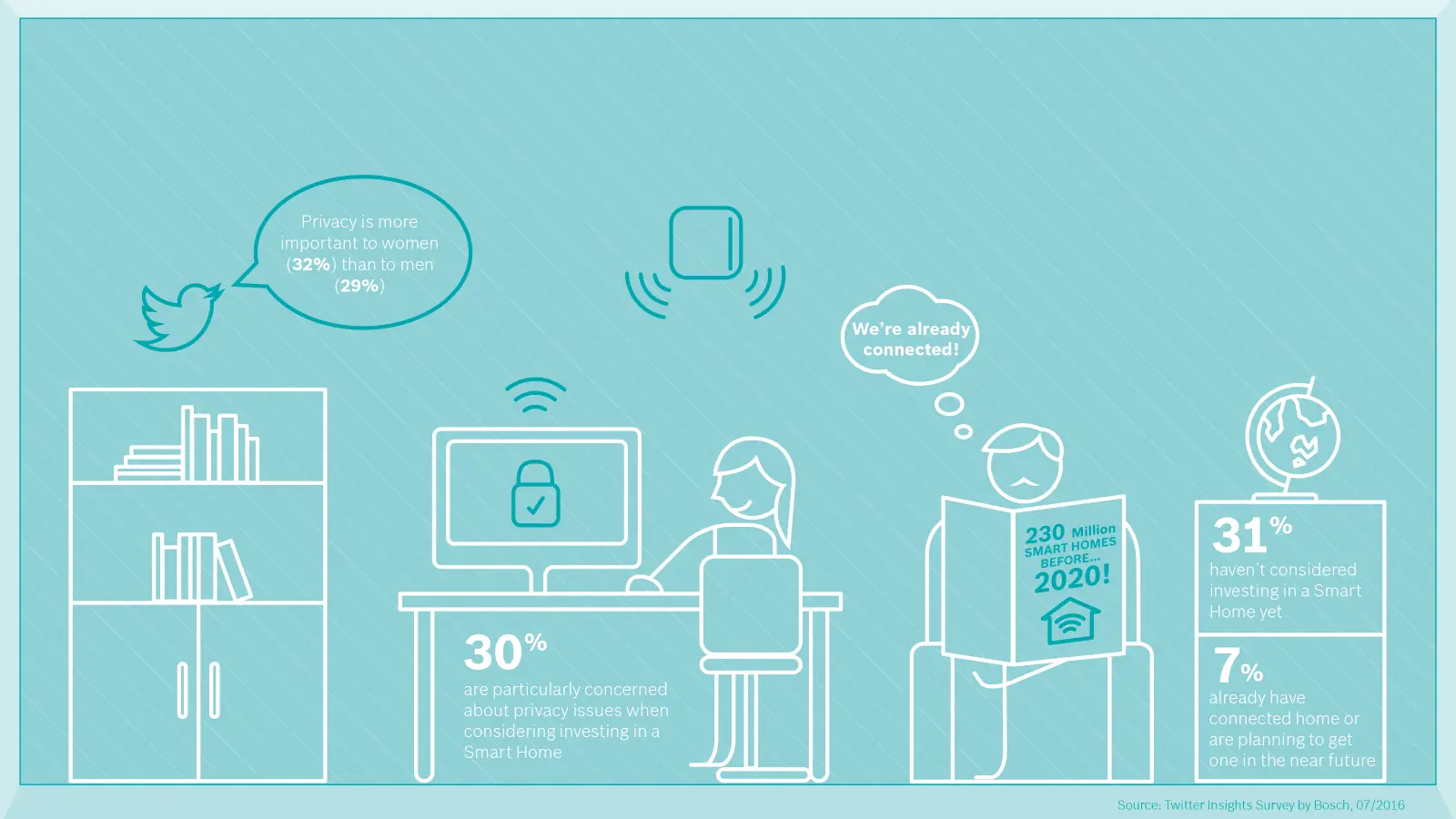 The protection of people's privacy and the security of personal data are key aspects in a smart home.
Privacy and data protection are non-negotiable at home. With Bosch Smart Home products, Sandra and Jérôme can decide where their data is stored – locally or in the cloud. And they can rest assured, knowing that all devices are fully encrypted and regularly updated with the latest software. Sandra was also surprised at how fast and easy the installation was. "I was a bit skeptical at first, because there was so much technology. I really thought it would take ages, but it was actually super fast," she said.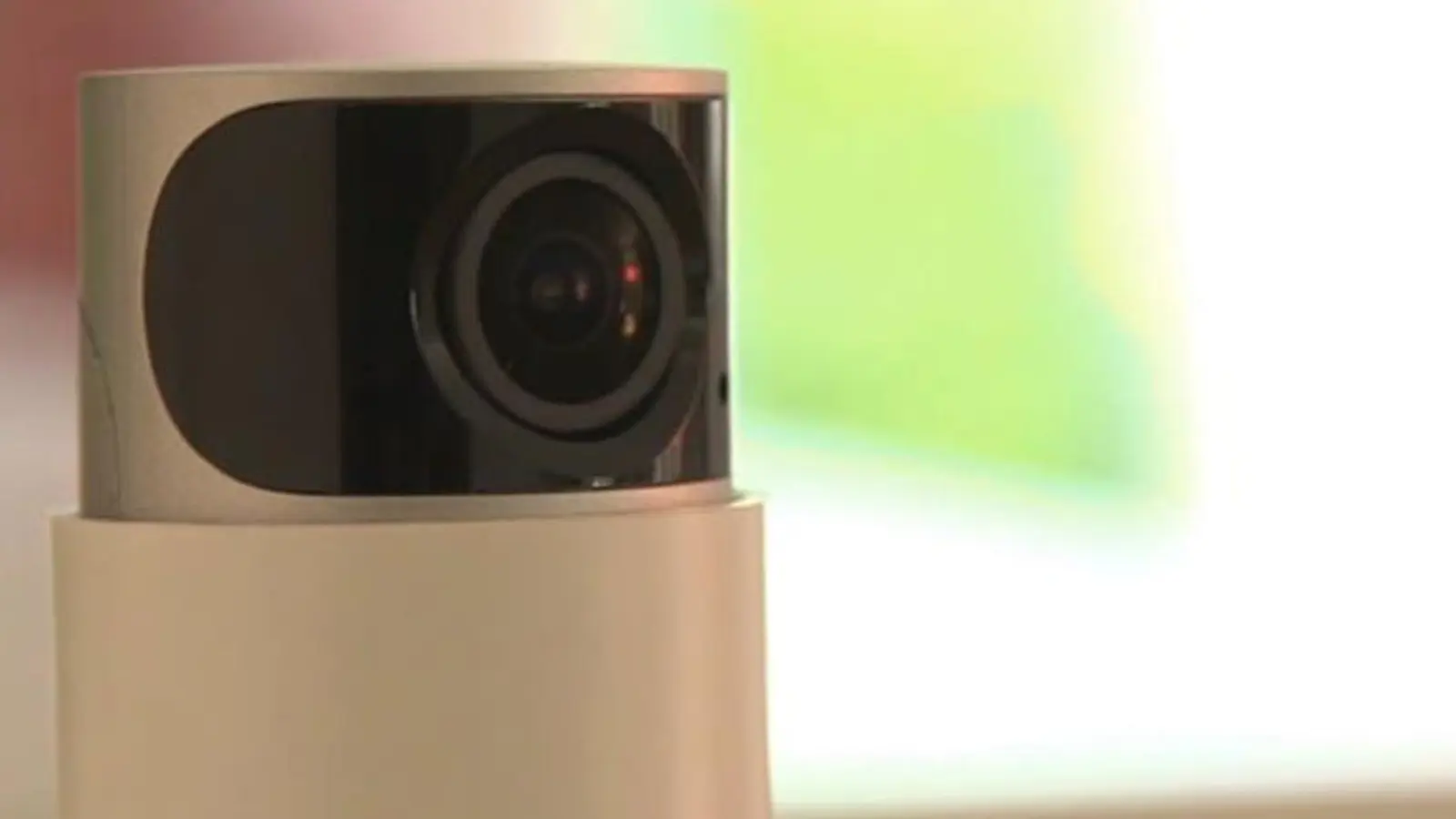 Everything under control, even when nobody is at home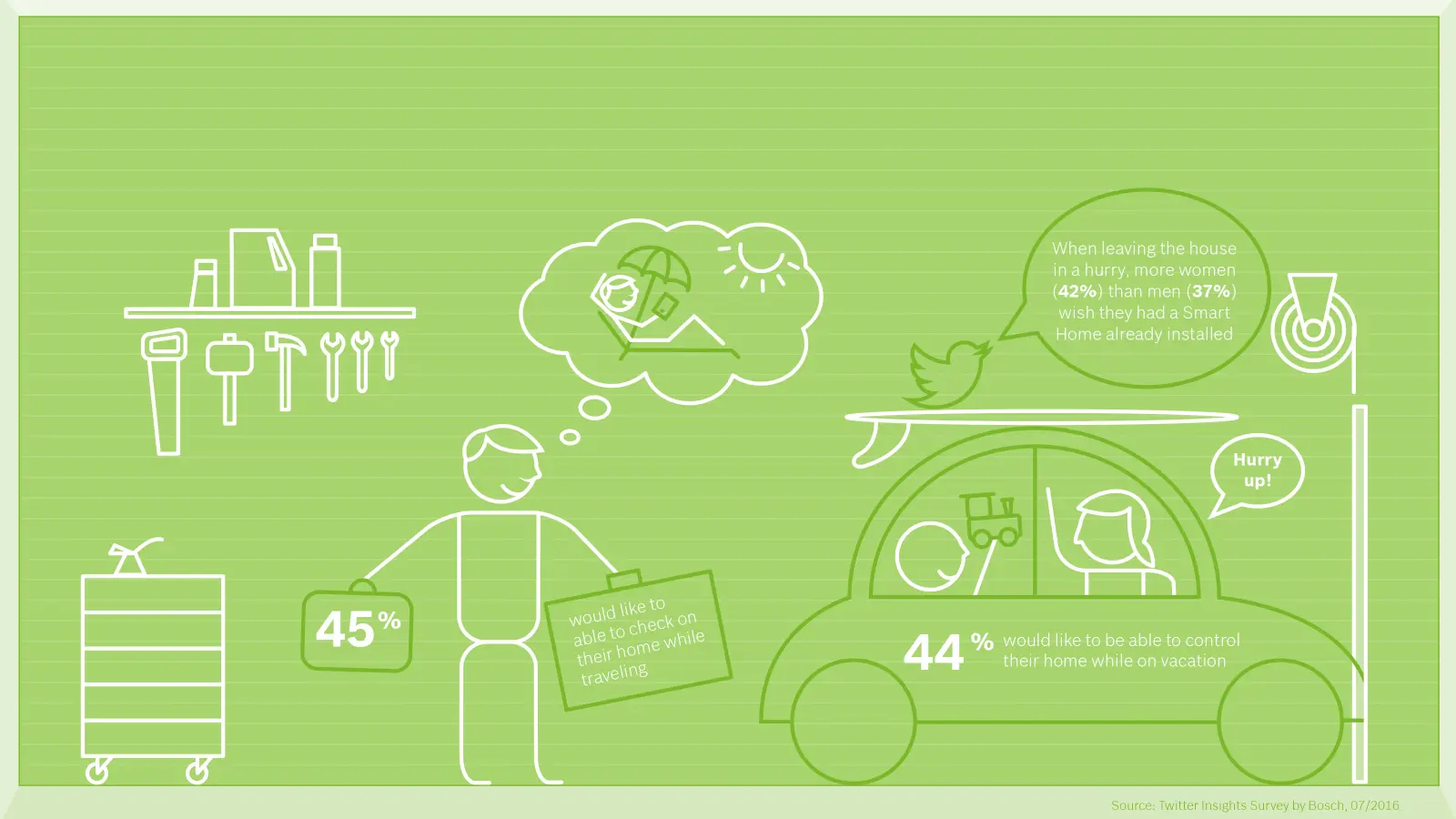 Always know what's going on at home — whether at the office, while shopping, or on vacation.
Trust is good, control is better — from everywhere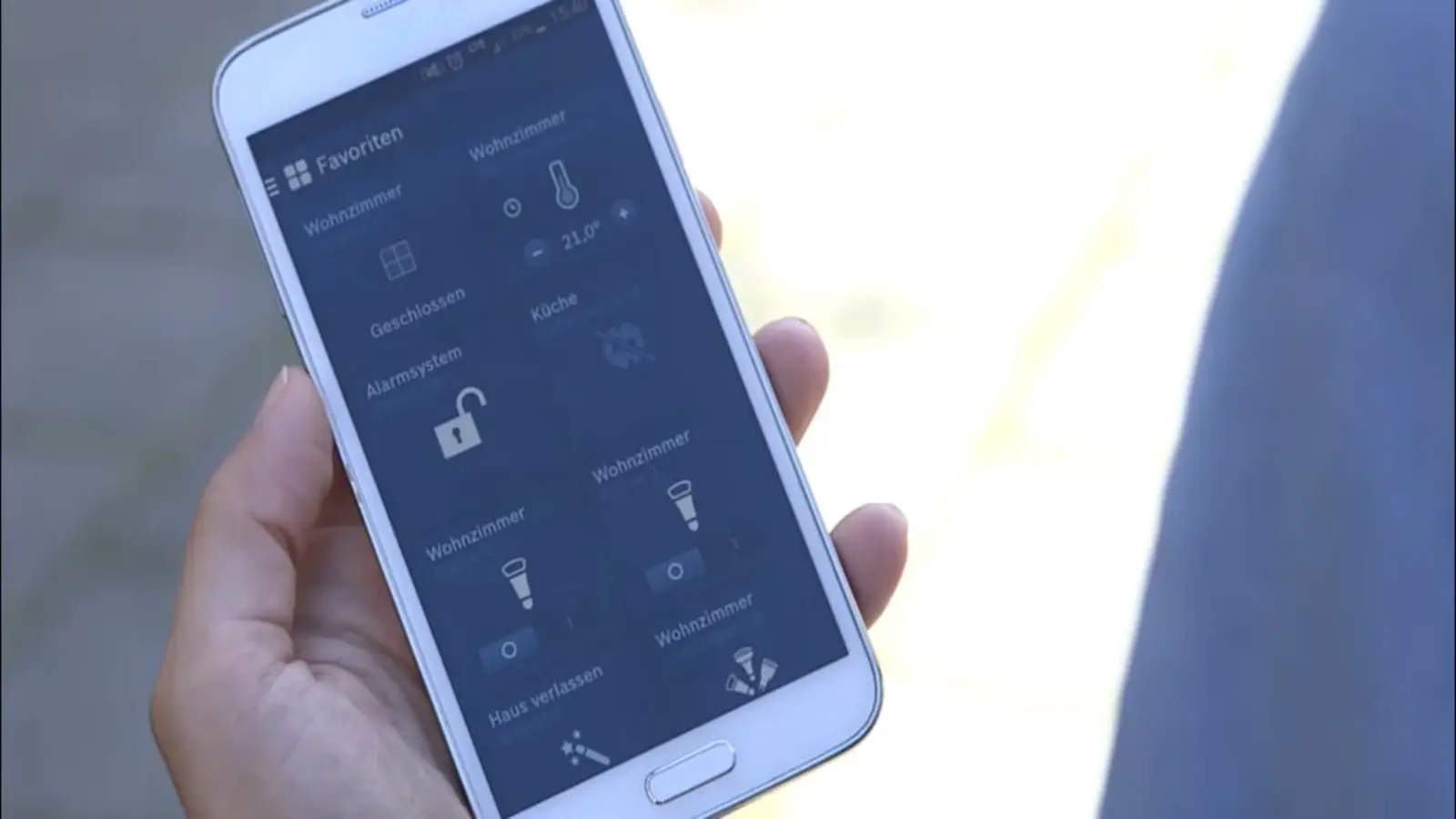 Sandra is not the only one who has nagging doubts about properly closed windows and doors when she's out of the house. Amongst those surveyed by Bosch, many female respondents expressed their wish to be able to check on aspects of their home when they've left in a rush, are out shopping, or on vacation. Sandra is able to banish those doubts by quickly checking with the Bosch Smart Home app: all windows are closed. She doesn't need to worry about unexpected rain showers.
Summary
More than 230 million homes will be connected by 2020. Bosch conducted a Twitter survey to ask people what they know about smart home solutions. It turns out smart homes can do more than many respondents thought possible.