"Grow the Wow" — that was how Bosch unveiled SmartGrow Life, a fully automated indoor cultivation system for herbs, salads, and herb seedlings. With this innovative and highly sustainable product, customers can grow 50 different plants in their own home with an easy-to-use capsule system — without any need for potting soil.
All the materials used are designed for the circular economy and feature a modular design so they can be reused, reprocessed, or recycled. Many of SmartGrow Life's plastic elements are made from recycled material to minimize the product's environmental footprint over its life cycle. A repair-friendly design combined with the choice of particularly robust materials ensure a long product life. Also in the interest of sustainability, the packaging is made of recycled paper, offering optimum protection with minimum use of materials.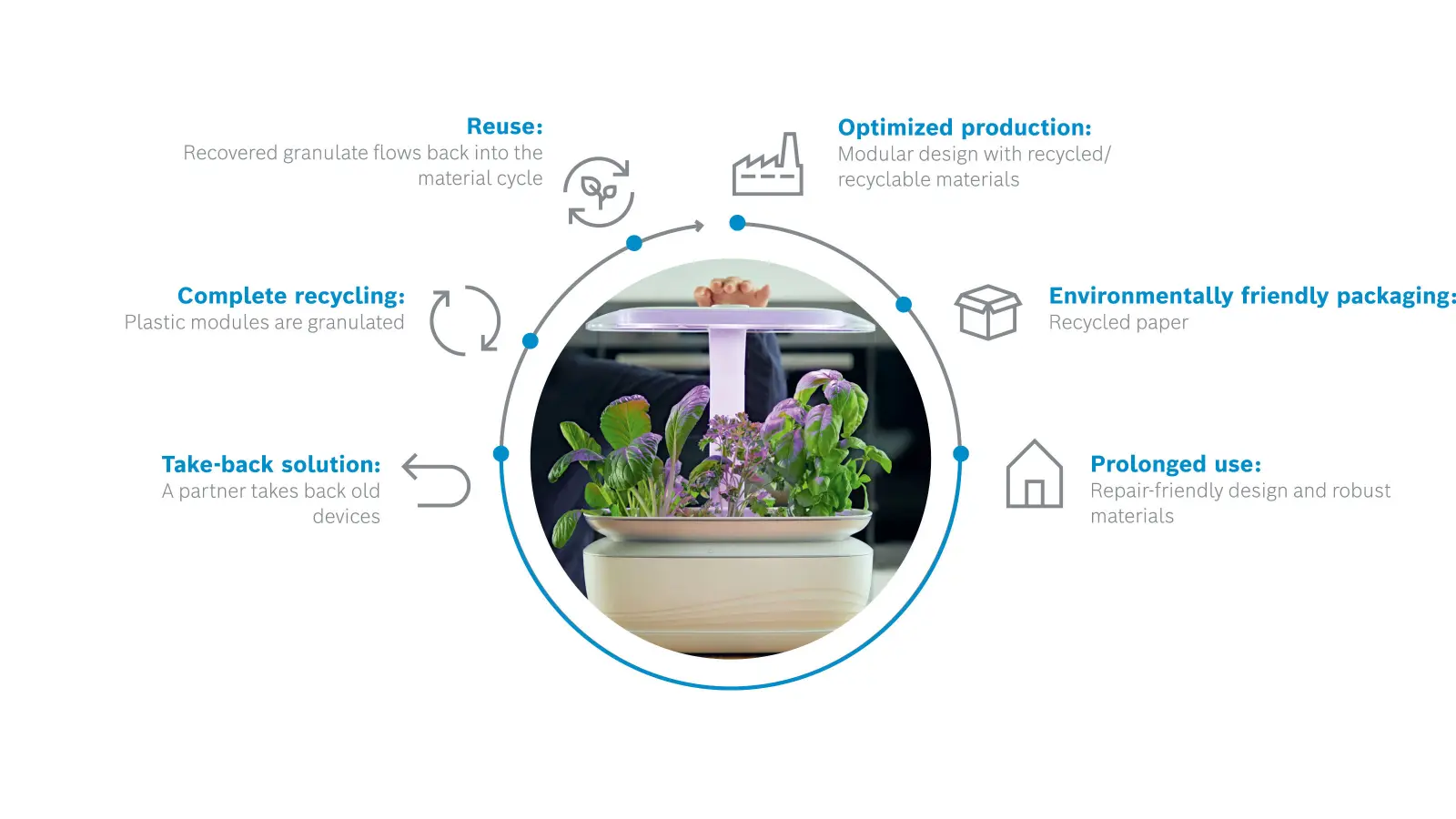 As early as the development phase, Bosch sought to exchange ideas with potential customers. They expressed clear expectations in terms of design, usability, and sustainability. "We have met these requirements and developed a product that is as environmentally friendly as possible. More than that, with SmartGrow Life we wanted to demonstrate Bosch's forward-looking commitment to the circular economy in a very tangible way with a product," says E-Lin Tan, head of Smart Indoor Gardening.
Her team is already planning the next step: a take-back solution for the cultivation system is currently being developed in cooperation with a supplier. This would allow the plastic parts to be processed into granulate at the end of their useful life, which means that they could serve as raw material for new devices — closing yet another loop.