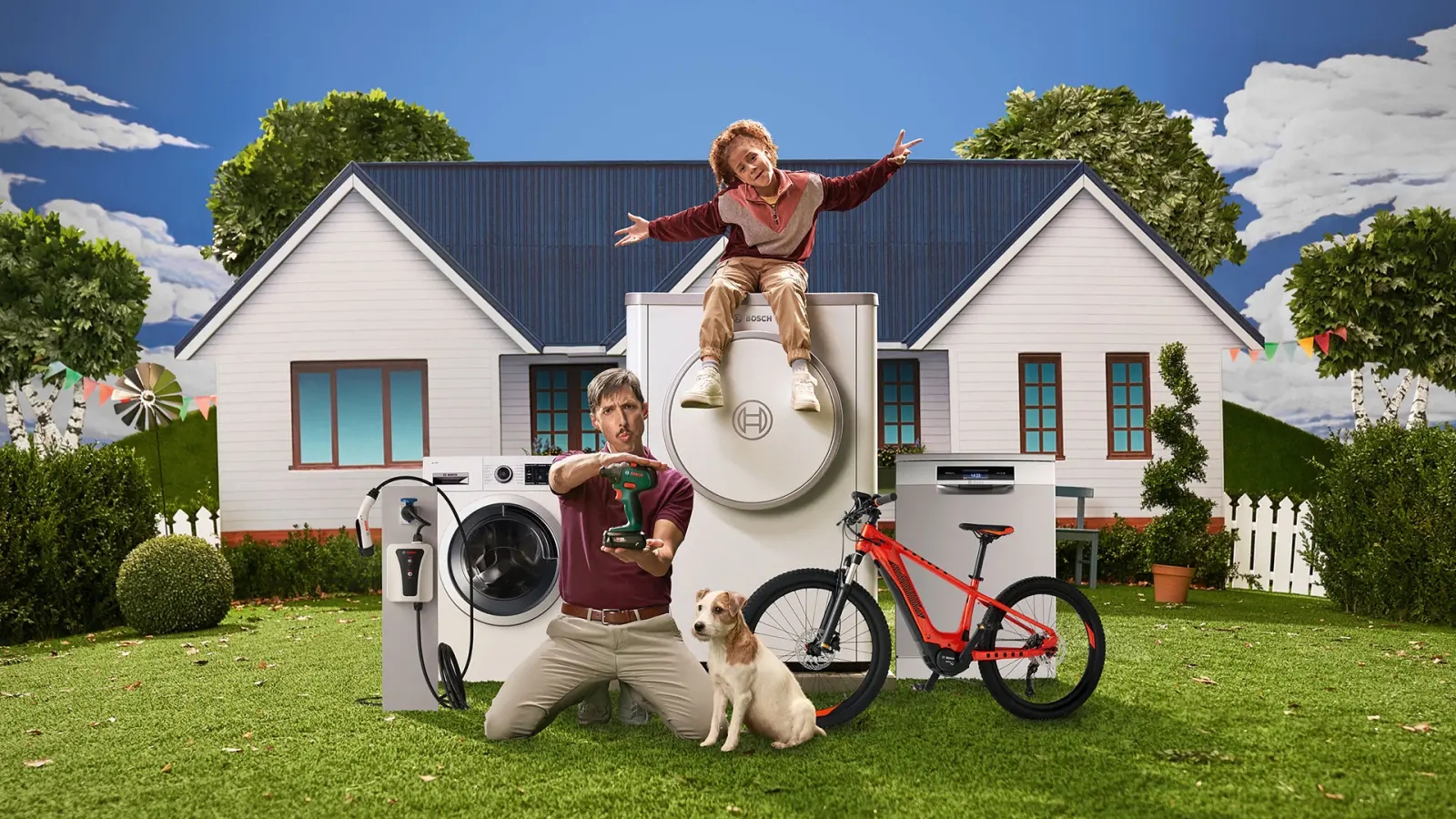 Everything at Bosch revolves around the "Invented for life" claim. It also involves showing respect for the environment. Shawn and Shawna demonstrate how cool technology and sustainability mesh nicely.
Not only does Shawn love new tech, he loves the environment. Which is why the IoT hero uses Bosch products. For one, they make his life easier. For another, they offer cool features. What's more, they save energy and conserve resources. It's one thing that both he and Shawna can agree on. This young woman has appeared out of the blue, and now she challenges our hero to an epic rap battle. The duo give it all they have got with clever rhymes to decide which of the two has the better, more sustainable Bosch products with the best features. In the process, both Shawn and Shawna realize that sustainability is twice as good with Bosch. Firstly, consumers can make their own contribution to a better future by consciously buying sustainable Bosch products. And secondly, as a company, Bosch takes the issue of sustainability seriously and has been climate neutral with its more than 400 sites worldwide since February 2020 (Scope 1 and 2).
Bosch presents — Live sustainable #LikeABosch
YouTube
Video cannot be shown without your consent
Saving energy when heating and washing dishes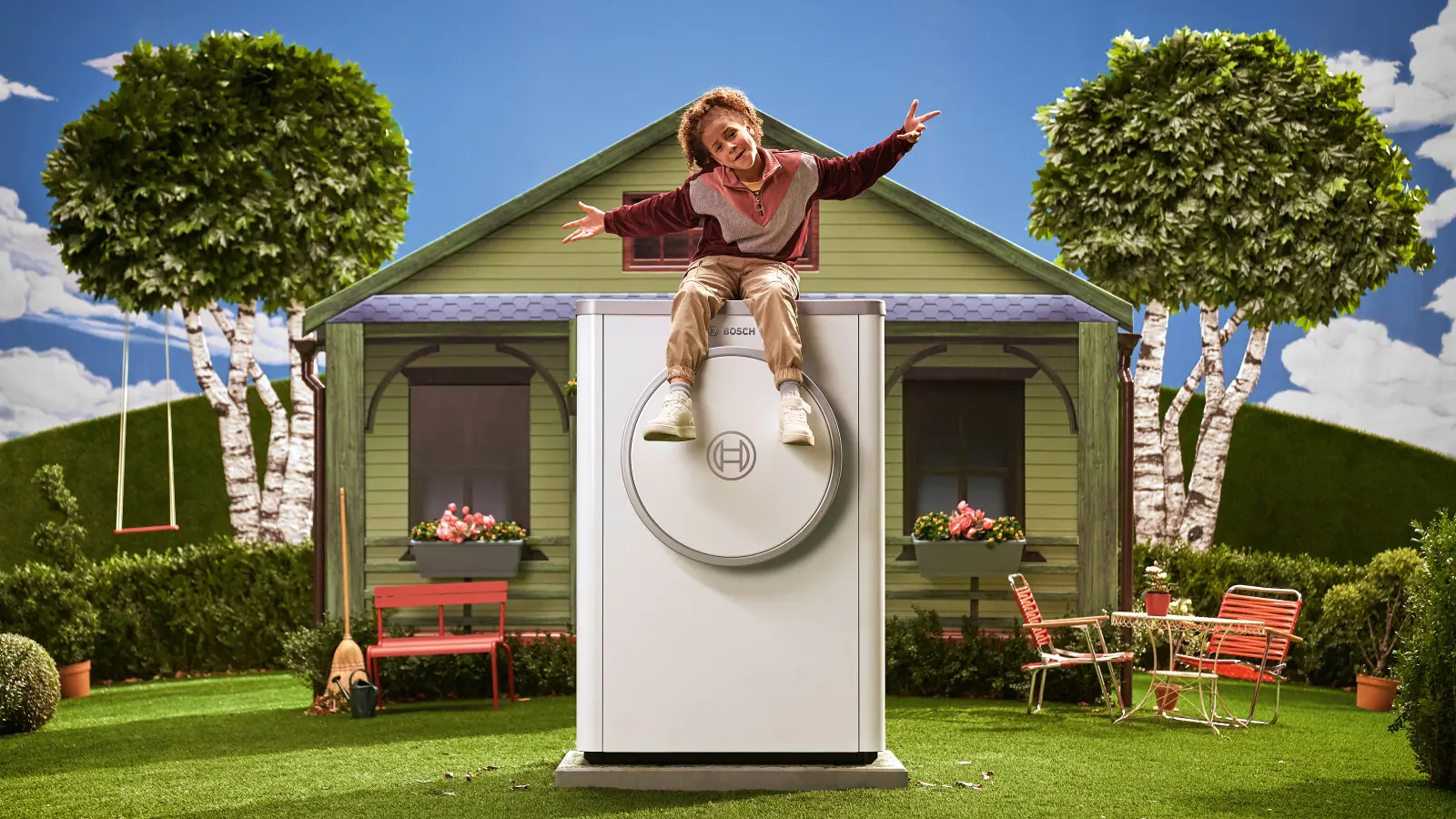 Shawna confidently enters the office carrying a boombox, and without skipping a beat, she starts rapping. During the rap battle, she takes it up a notch with her beats to get the party going, but at home she keeps her party guests warm with her Compress 7400i AW, the air-to-water heat pump from Bosch. This heat pump converts heat from the environment into thermal energy and hot water, supplying eco-friendly energy for the home. Shawna's family has a solar power system that is connected to the heat pump and Bosch Energy Manager, generating their own electricity and helping them save over 60 percent* in electricity costs from the public grid. The Compress 7400i AW achieves an SCOP (Seasonal Coefficient of Performance) of up to 5.1 in terms of efficiency – meaning Shawna and her family save a lot in power costs. This combination of energy efficiency and eco-friendliness has earned the heat pump the green energy label rating of A+++.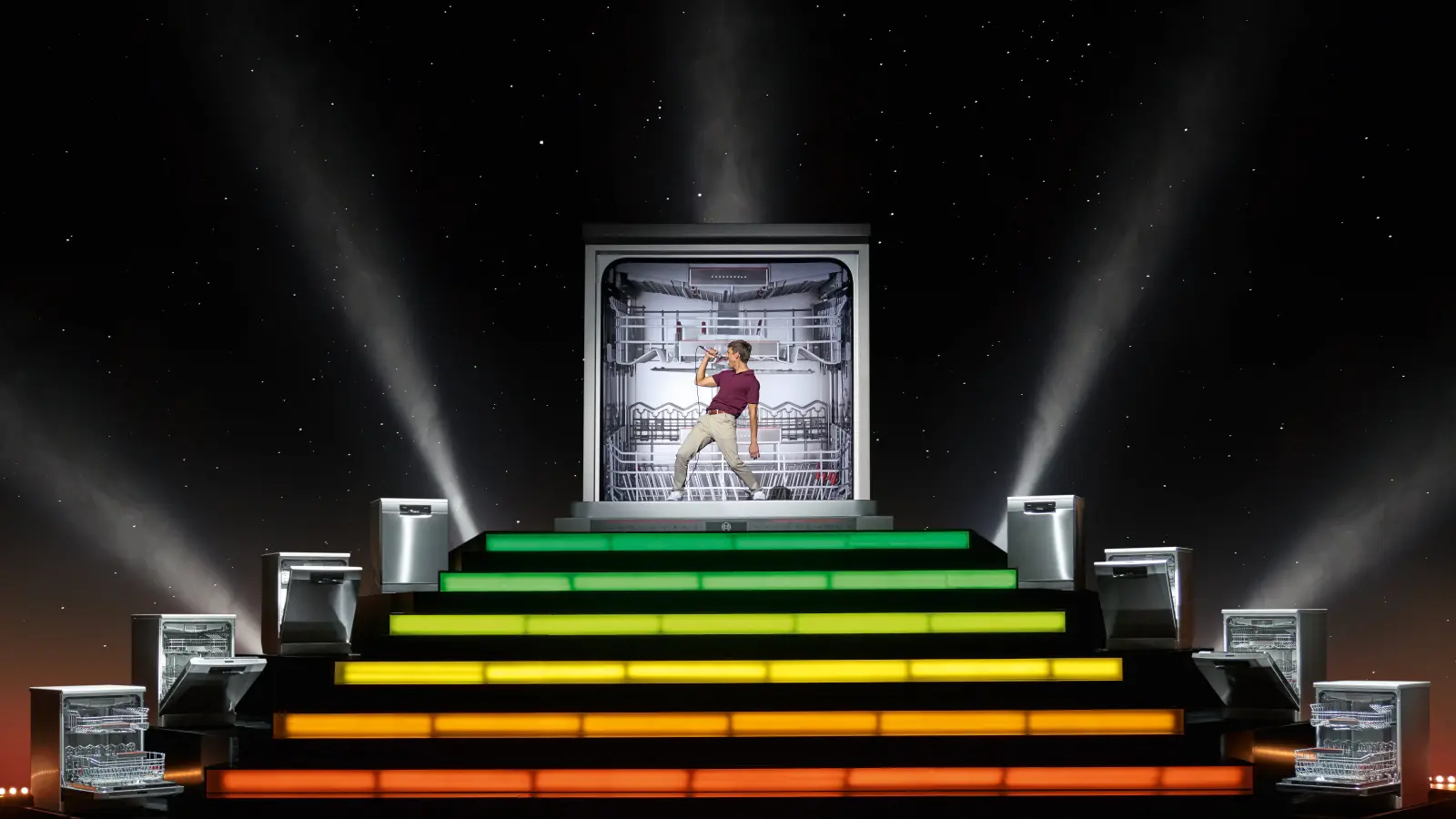 Shawn can easily keep up with her in terms of energy savings, thanks to his Bosch dishwasher. The integrated ActiveWater technology optimally manages the distribution of water, which reduces his water consumption. In addition, the dishwasher features PerfectDry technology using zeolite. This naturally occurring mineral takes in the humidity during the drying cycle and transforms it into warm air. This process can reduce the energy used by 20 percent** compared to conventional dishwashers using a similar program. Shawn's impressed by the squeaky clean results.
Long-lasting products: cordless drill driver with lots of power
Shawn doubles down with long-lasting products from Bosch, making not only his wallet happy, but also the environment. After all, the manufacture of products consumes resources, which is why a long service life contributes to lowering the negative environmental impact. The cordless AdvancedDrill 18 drill driver with a removable 18 V rechargeable battery from Bosch goes the extra distance. The drill combines an extended service life with even better performance thanks to its brushless motor. It is electronically controlled, has low heat dissipation, operates without contact or wear, and works with optimal efficiency. The removable 18 V rechargeable battery can be used with all other POWER FOR ALL ALLIANCE devices. It reduces the impact on the environment.
E-mobility for sustainable mobility
Shawna pulls up on her electric-assist mountain bike. She uses it to get around the city and surrounding countryside quickly and comfortably. The interaction of the drive unit, rechargeable battery, and display from Bosch provides a lot of fun for Shawna and her friends when they are on their bikes.
The innovative technology affords cyclists a highly natural riding experience. Of course, electromobility is fascinating on four wheels, as well. Bosch's eAxle means vehicles can be driven around town without producing emissions, which enables environmentally conscious drivers to enjoy driving around even more. The powertrain combines the electric motor, transmission, and power electronics into one compact unit. The eAxle features scalable power, which ranges from 50 kW to 300 kW.
Learn more >
It means that even light commercial vehicles can be driven fully electrically. The Bosch Charger EV400 can quickly recharge the batteries if they are empty after a trip around town. The weatherproof charging station has an eight-meter cable that charges electric vehicles up to six times faster than the standard cable set supplied with electric vehicles.
Learn more >
Save water while washing laundry
Now Shawn shows off his washing machine. Its water consumption is so low that even camels are jealous. The integrated i-DOS automatic dosing system helps Shawn save water because it doses the detergent as precisely as he dishes out his beat drops. Dirt stains can become a permanent feature of the clothes if too little detergent is used during the wash cycle. However, if you use too much, the wash cycle is longer, leading to an unnecessarily high consumption of water and electricity. With his smart washing machine from Bosch, Shawn saves himself the headache of finding the right amount of detergent: It automatically detects the size of the load, the type of textile, and the degree of soiling, while taking into account water hardness. Based on this information and thanks to i-DOS, it automatically determines the correct amount of detergent. This saves up to 38 percent*** detergent and up to ten liters of water**** per wash cycle. As a result, Shawn reduces waste and saves the environment when he washes his clothes.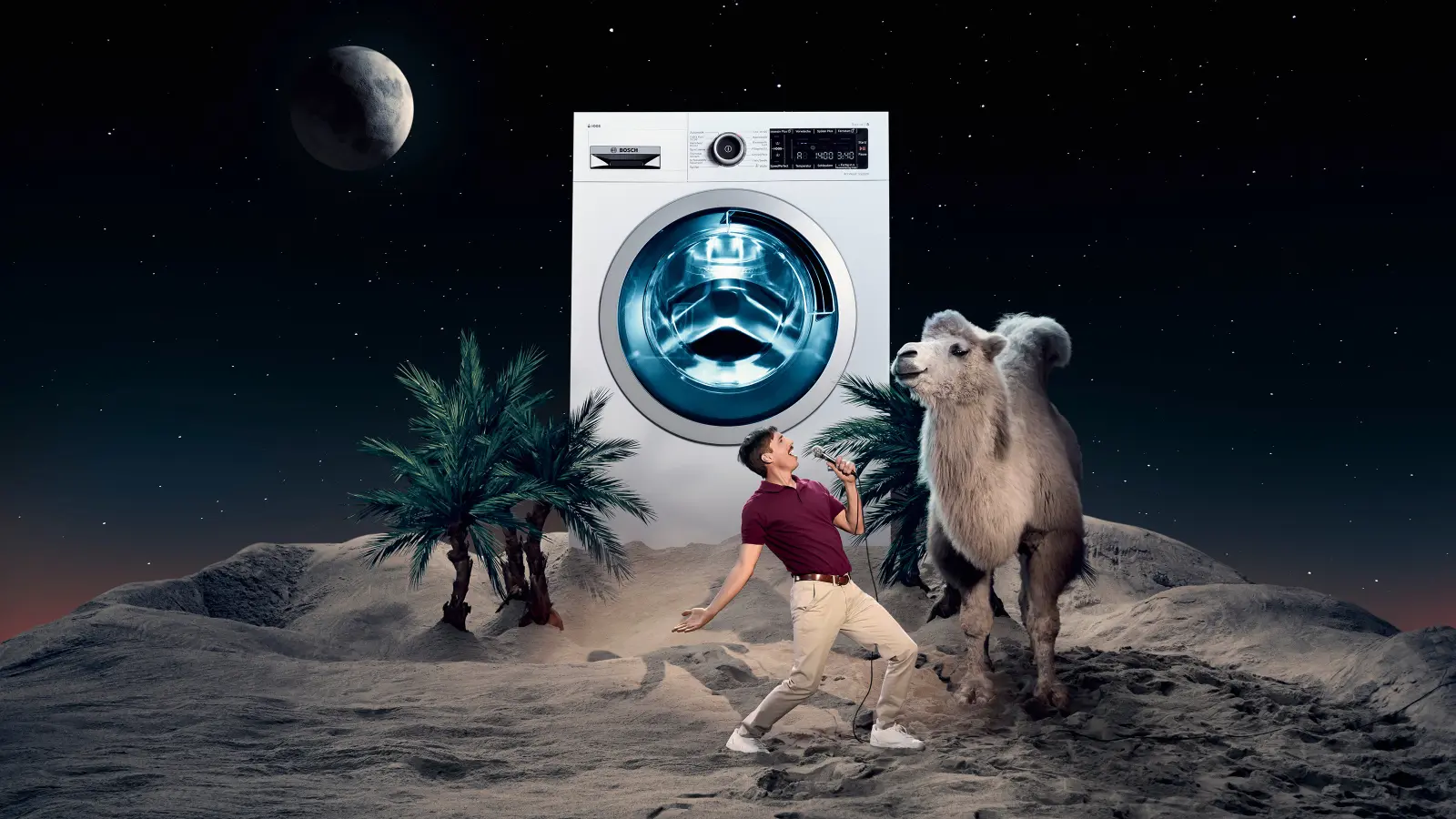 Bosch attains CO₂ neutrality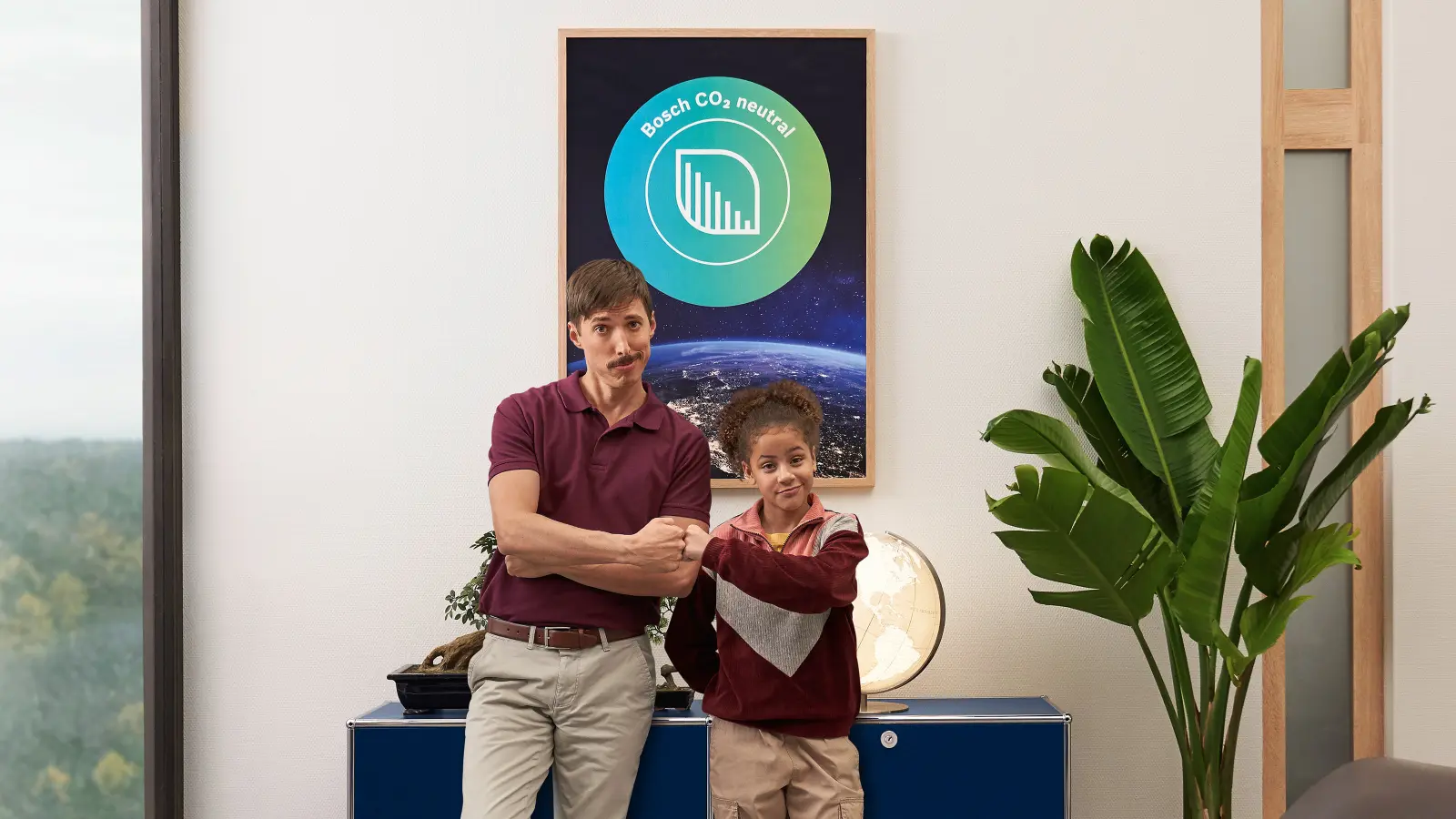 Shawn and Shawna realize in the end that sustainability works best when everyone pitches in. The more people who work towards this goal, the better it is for the planet. Bosch is onboard with this idea. And it is the first major industrial company to have attained CO₂ neutrality at its more than 400 sites worldwide in 2020. Bosch's carbon-neutral status has been externally certified with "reasonable assurance" by an independent auditing company. Bosch used four levers to achieve this goal: First, energy efficiency was increased; second, the energy supply from renewable sources was expanded; third, the purchase of green electricity was increased; and fourth, all unavoidable CO₂ emissions are offset with climate compensation measures. But at Bosch, climate protection goes even further: Emissions from the upstream and downstream value chain are to be reduced by 15 percent by 2030. After all, not only Shawn and Shawna know: Climate protection is a never-ending job and consists of many specific actions every day, again and again.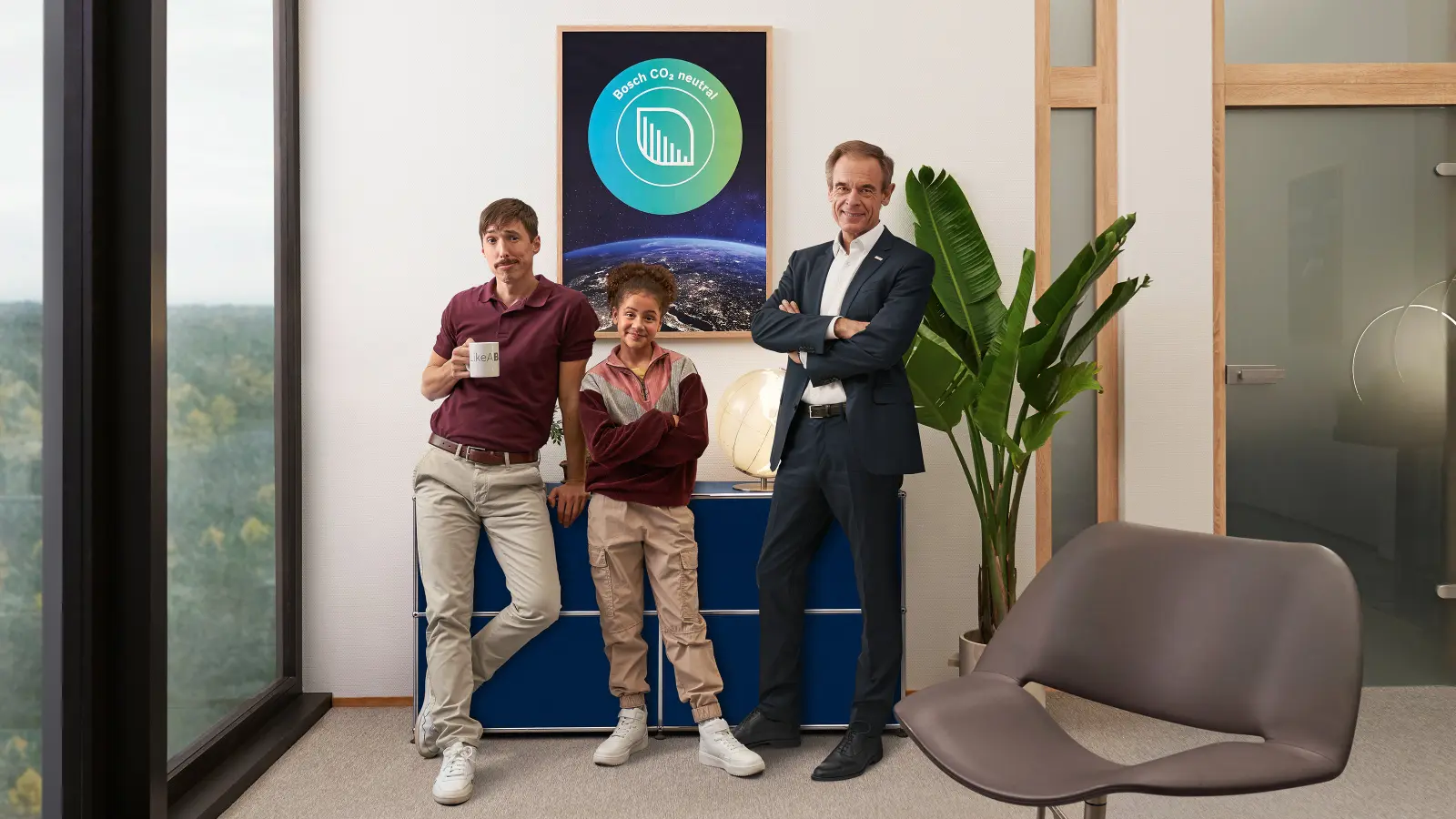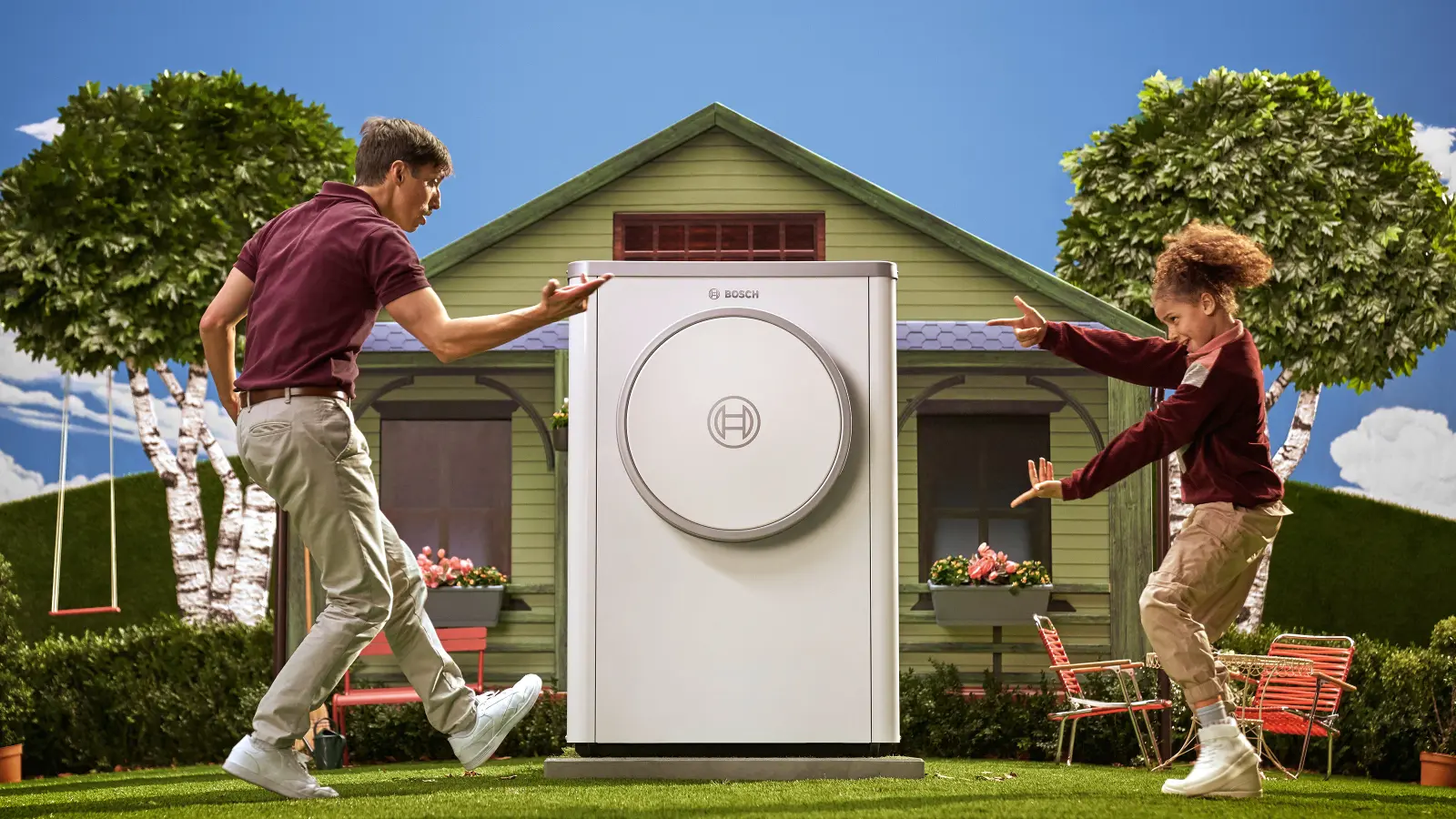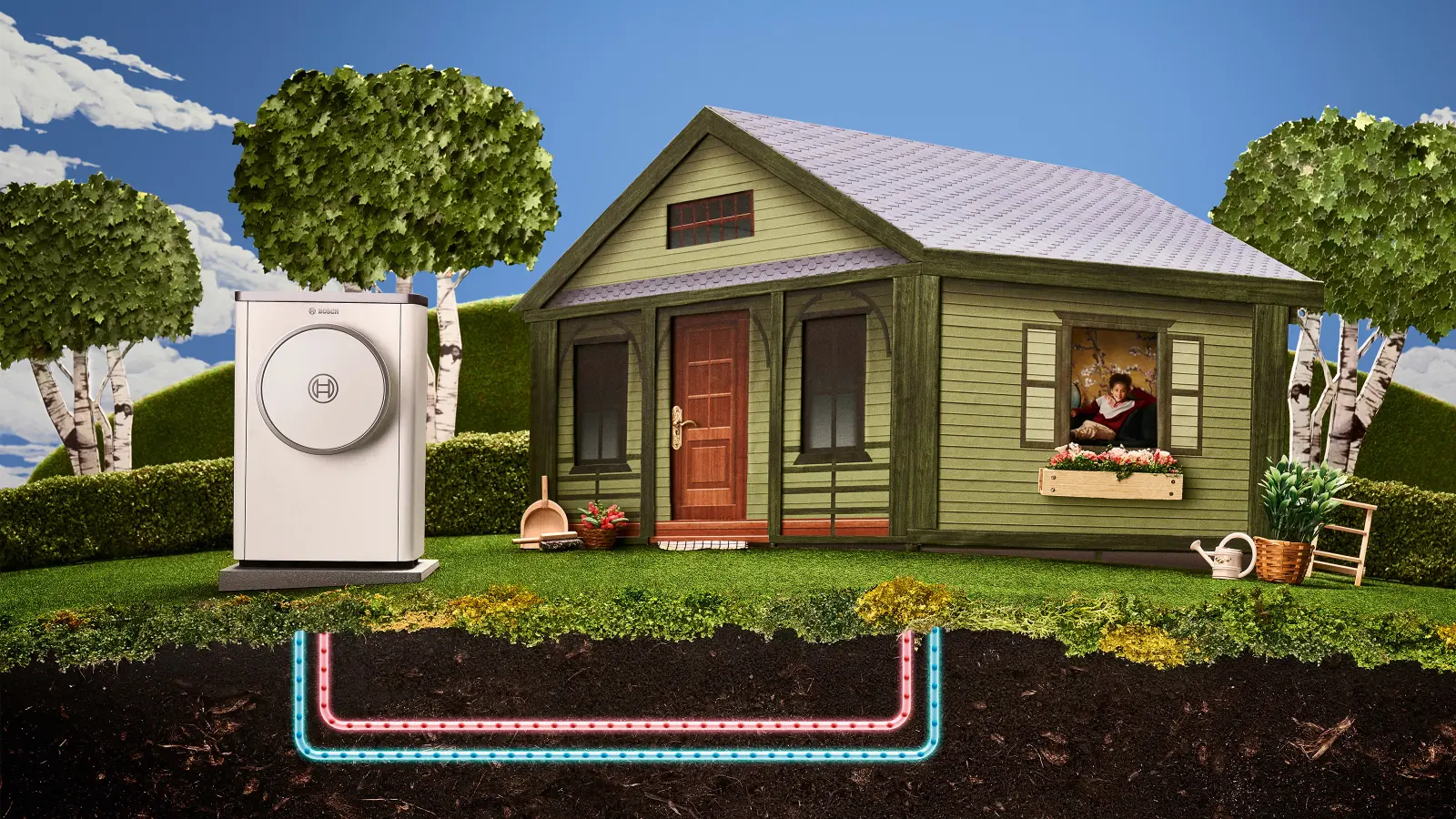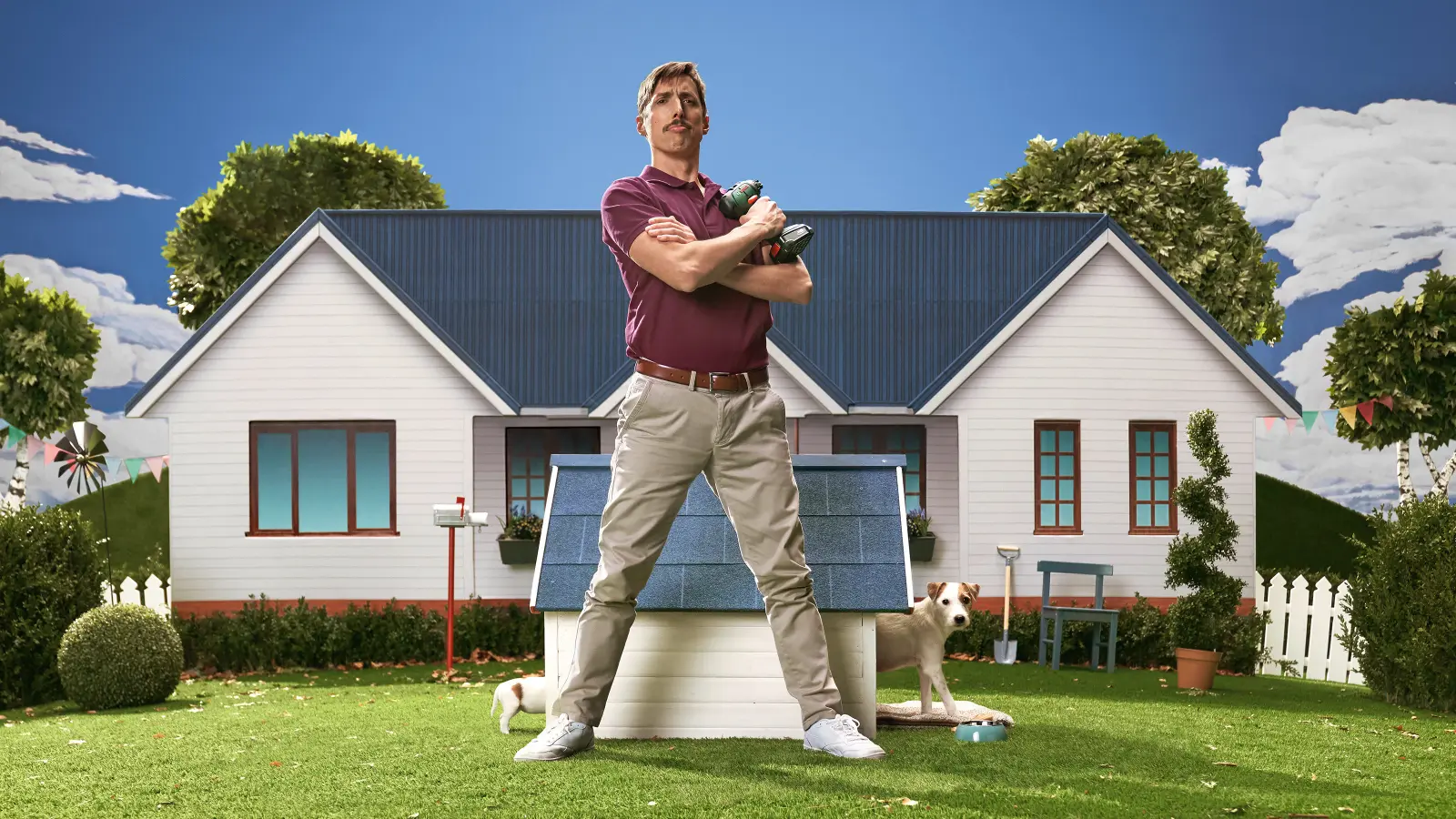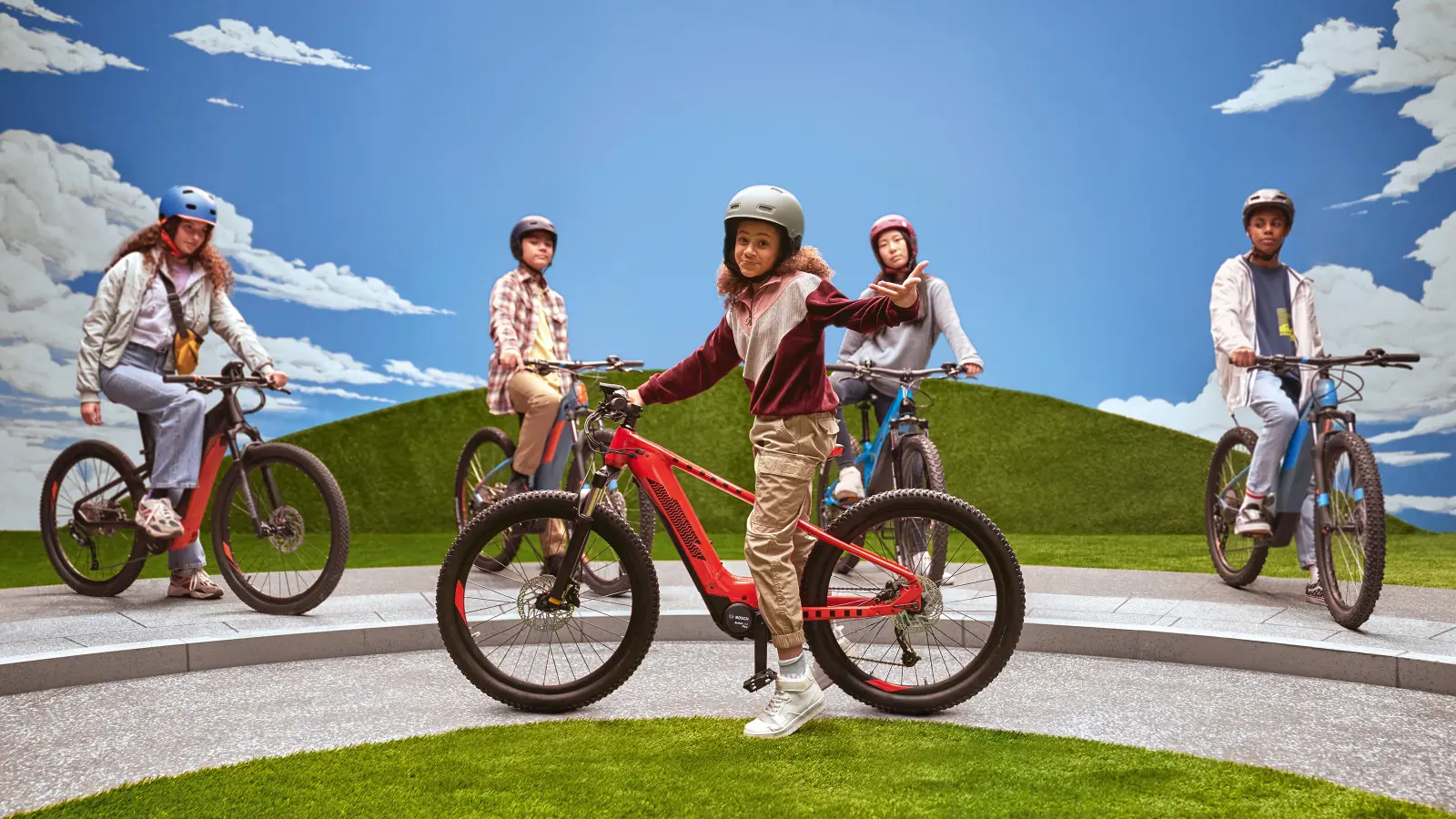 * Based on the assumption of 50 kWh/m²*a of required heat, 6.2-kWp solar power system, 5.7 kWh of battery storage (90 percent DoD), at €0.28/kWh for electricity, plus a feed-in remuneration of: €0.10/kWh.
** Bosch PerfectDry dishwasher with Zeolith technology with an energy consumption of 0,73 kw/h compared to a comparable Bosch dishwasher without Zeolith with an energy consumption of 0,92 kw/h, values per cycle according to EU Regulation No. 2019/2017.
*** Calculation is based on a load washed at 40°C in the Mix programme with 38% manual over-dosing of liquid detergent Vs an automatic dosing appliance with 10kg and 4D wash system – investigation WL 1547/19 conducted by WFK Institute for Applied Research, dated 08/2019 commissioned by BSH Hausgeräte GmbH
**** Compared to manual dosing of liquid detergent based on an average manual overdosing of up to 38% according to the International Journal of Consumer Studies 38 (2014), 265 f.