For Robert Bosch, it was extremely important that his associates had the opportunity to apply their skills and use their potential to the full. As a socially-minded entrepreneur, he was committed not only to giving his staff every chance to advance their career, but also to improving their working and living conditions. This earned him the title "father Bosch".
When Robert Bosch moved into his first small workshop in Stuttgart's Rotebühlstrasse in 1886, they did so under the curious eye of a four-year-old boy who lived in the same building. Young Otto Fischer drank in every detail. Wide-eyed, he watched the young bearded man set off to visit his customers, and studied the technicians at their work. Later on he became a technician himself and started working for Bosch in 1905.
As he had had no personal involvement in this new appointment, Robert Bosch was unaware of his new associate. However, learning of this latest addition through a chance encounter with Otto Fischer, Bosch immediately visited him at his post the very next day.
Robert Bosch felt it was very important to maintain direct contact with his associates. Rather than simply earning a wage, he wanted them to feel they were a part of the bigger picture, fully integrated into the business and its operations.
The benefits of responsibility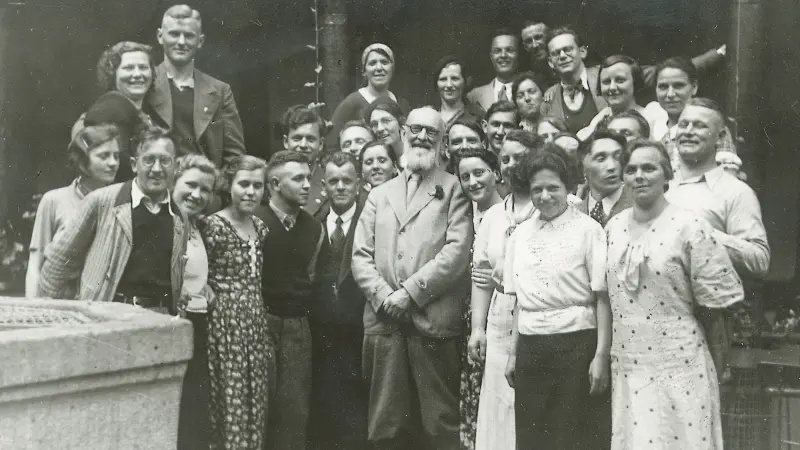 However, having been invested with this responsibility, the associates had to prove themselves worthy of it at all times. As a man who ran a tight financial ship, Robert Bosch had little patience for disorder in the workplace or poor quality workmanship. During the early years in the new factory, the usual response to the question "Seen 'father' today yet?" was "No, but I certainly heard him." Nevertheless, the nickname "father" also reveals another side to Robert Bosch, namely his awareness of his duty towards his employees and their welfare. This was a responsibility he took extremely seriously. He was always conscious of the fact that the fate of an increasing number of associates was bound up in the fortunes of the company. In periods of crisis in particular, this burden of responsibility weighed heavily on Robert Bosch.
Motivation and identification
As the company developed into a large industrial enterprise and it became impossible to maintain a personal relationship with each and every associate, Robert Bosch's own direct commitment to associate welfare was replaced by a comprehensive program of social benefits. Ever since its inception, exemplary working conditions and a good work environment had been the hallmarks of the company. Robert Bosch was convinced that these factors directly influenced his associates' motivation, which in turn had a knock-on effect on the profitability of the company as a whole. In 1906, he was one of the first employers to introduce the eight-hour working day. This was done not simply out of concern for the social welfare of the associates, but also for financial reasons. Under this system, the associates worked more effectively, were more motivated, and dealt with the same workload in a shorter period of time. In addition, it was now possible to introduce a two-shift system.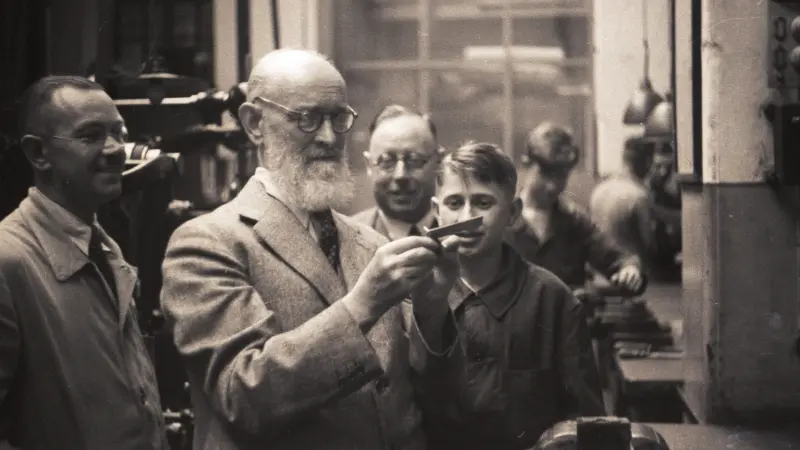 In fact, much of Robert Bosch's attitude toward the personal responsibility of associates can still be found today in the leading principles formulated in "We lead Bosch." The company's founder set an example of leadership based on trust and respect. And so, more than 100 years ago, Robert Bosch formed a successful industrial company that is still staffed by people who see themselves as "associates", not merely wage earners.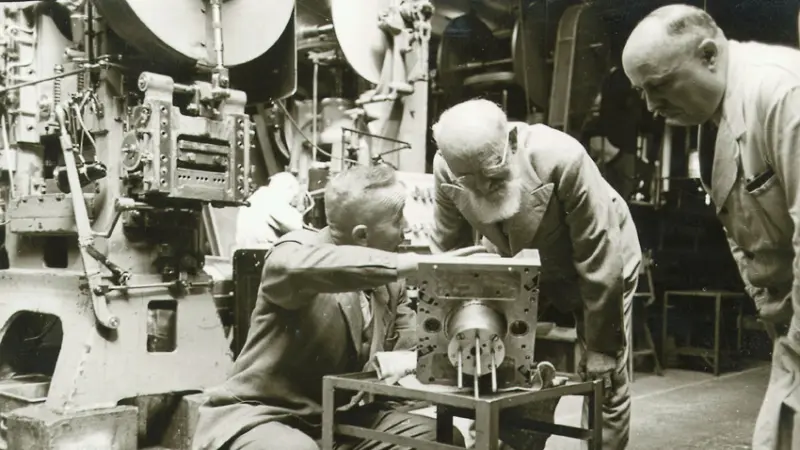 "In addition to responsibility, diversity as one of the Bosch values is still a prerequisite for our success today. In this way, the different perspectives, experiences and strengths of the employees are included into the business and the change. Our associate networks are an excellent example of this. I am impressed by how many colleagues from different areas learn from each other here and work together to advance their visions in the interests of the company. This commitment is just great."
Filiz Albrecht, member of the Bosch board of management responsible for Human Resources