"We would like to assure you that we have consistently been very impressed with your products, even in our tropical climate."
This was the positive feedback sent by the general representative of Bosch on Java, part of modern-day Indonesia, to Stuttgart during the 1930s.
Bosch has been active in South-East Asia for almost one hundred years. This experience has paid off in terms of cultural awareness and familiarity with the special characteristics and economic trends in these up-and-coming states, with their more than 600 million inhabitants.
The "Association of Southeast Asian Nations" (ASEAN) is a regional organization comprising ten Southeast Asian states. Thailand, Indonesia, Malaysia, the Philippines, and Singapore were the original members before Brunei, Cambodia, Laos, Myanmar, and Vietnam followed suit.
Because the Southeast Asian region, despite uniting historical influences, is very diverse and marked by cultural differences, the architects behind ASEAN were very keen to promote close cooperation between the neighboring states. The representatives of the five founding nations wanted to foster political stability in the region.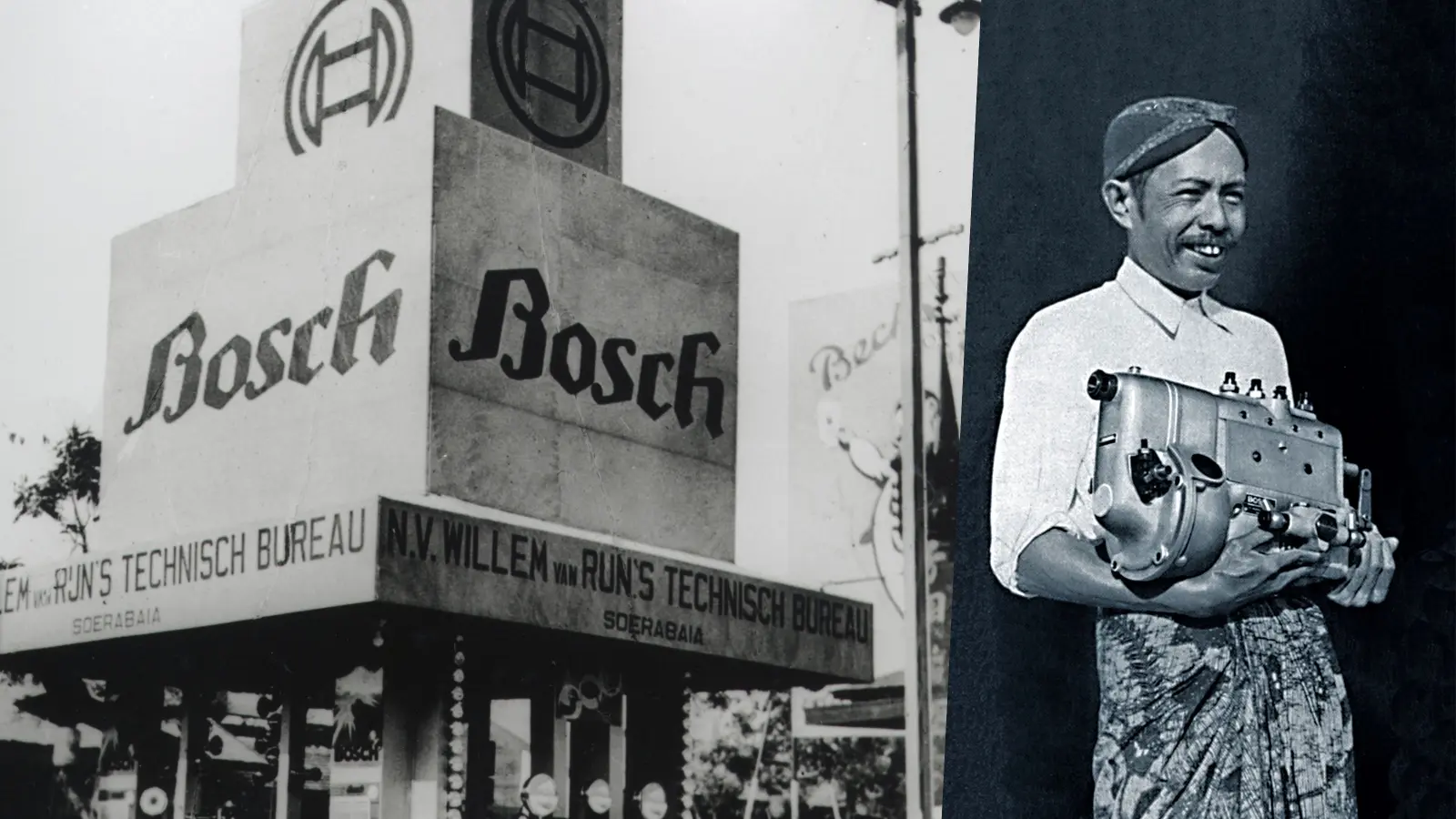 The activities of Bosch in Southeast Asia go back way beyond ASEAN's foundation. Indonesia was the first country in which Bosch products were sold – in what was then known as Surabaya on the island of Java. The trading company van Rijn represented Bosch there from 1919. The first world war had just ended and Bosch had to reconstruct its international business. It was during this phase of development that Bosch also moved into Malaysia, Singapore and Thailand (1923), as well as the Philippines (1926).
Bosch was still dependent on a relatively small product portfolio of entirely automotive technology. This made expansion into new markets extremely important. Bosch applied the same strategy in these countries as in all markets where there were still relatively few cars, which made the right tactics imperative.
The approach was to use well-established trade partners with an excellent local knowledge.
The ASEAN states remained mainly sales markets for Bosch products until the 1960s, when the company took further development steps. Highly qualified workers and a well-developed infrastructure helped turn Malaysia into an important production location for consumer and automotive electronics after 1970, and the Penang production lines churned out cameras and car radios.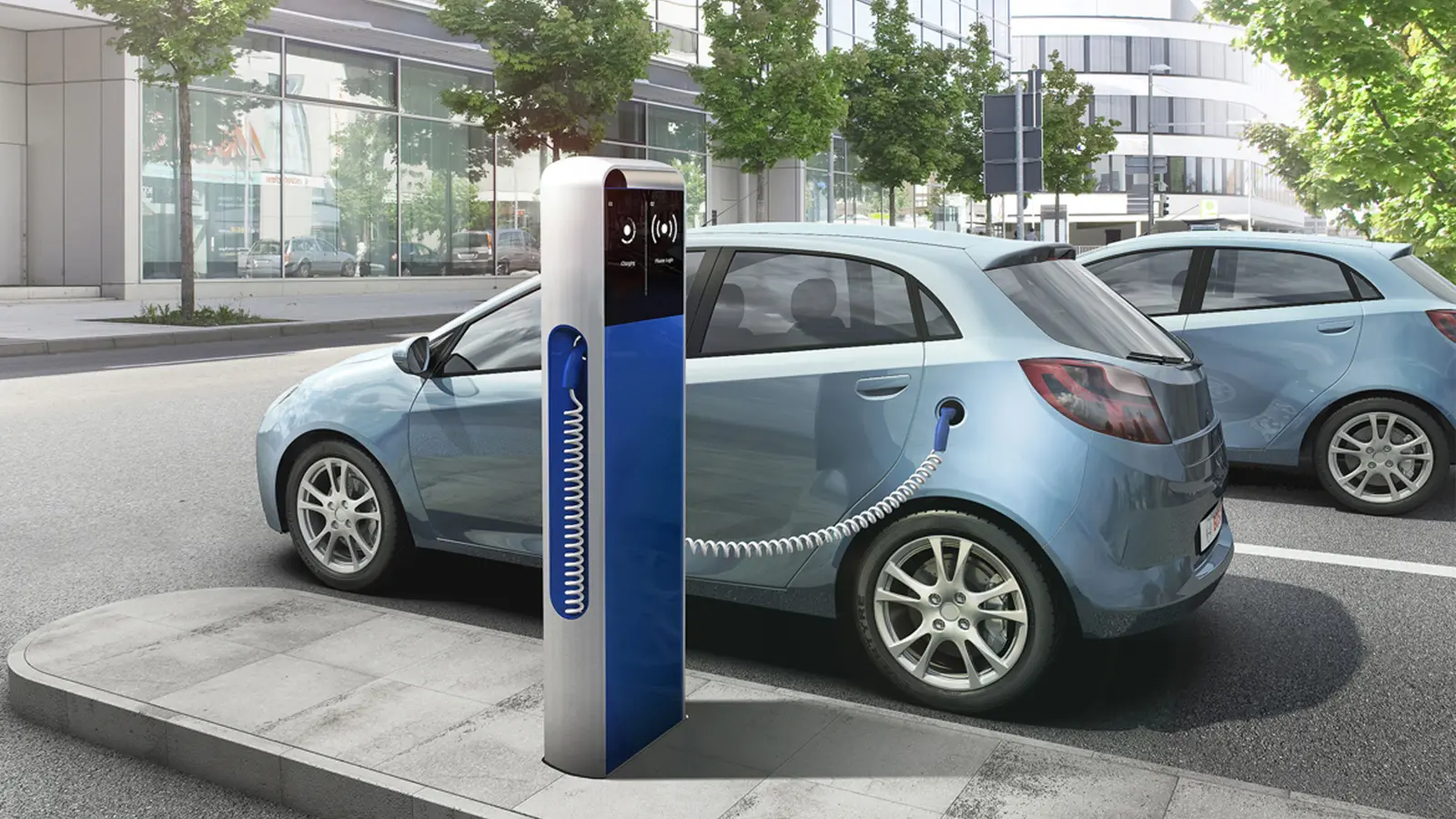 The neighboring state of Singapore gradually became a hub of global trade for Southeast Asian goods. Bosch founded its own trading company there in 1972 and thus took over charge of operations from its trading partners. After that, a central sales office for Southeast Asia was opened in 1988, and in 1997 Bosch set up regional headquarters in Singapore to coordinate business activities in the ASEAN countries.
But this focus was not the sole ingredient in its recipe for success. During the 1990s, Bosch also established regional companies in countries with strong emerging economies such as Thailand and the Philippines. During the last decade, regional offices and companies have also been launched in Cambodia, Indonesia, Laos, Myanmar, and Vietnam. And new production locations have been set up in Vietnam, for example.
Martin Hayes, head of Southeast Asia business, explains why it is important for Bosch to focus so heavily here. "With its young population and annual economic growth rate of five percent, Southeast Asia is one of the fastest-growing markets for Bosch. […] Many countries in this region are at an early stage of urbanization and industrialization. They can make good use of new technologies to develop their infrastructures, particularly relating to smart cities, Industry 4.0, and smart homes.
Increasing consumption in the ASEAN countries will generate a greater need for motor vehicles and new technologies such as networked homes, work, and leisure opportunities. For this reason, we will keep on systematically strengthening our presence in the region and increasingly focus on local production. We will also drive forward our localization strategy in order to provide customized solutions that meet local needs and are also transferable to applications in other regions."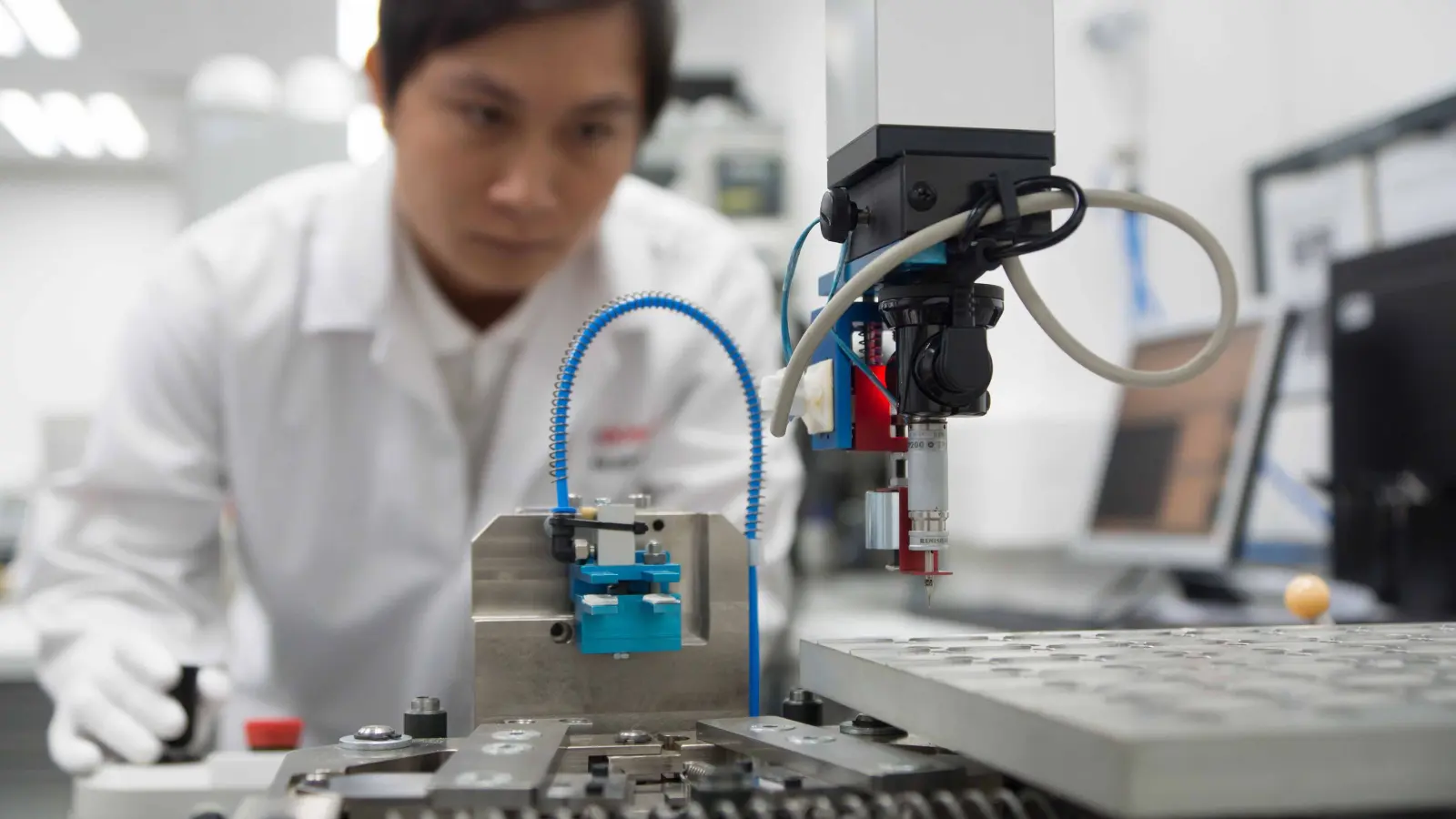 Author: Dietrich Kuhlgatz