Dr. Sabrina Schmedding
Activity Leader for AI Toolbox Development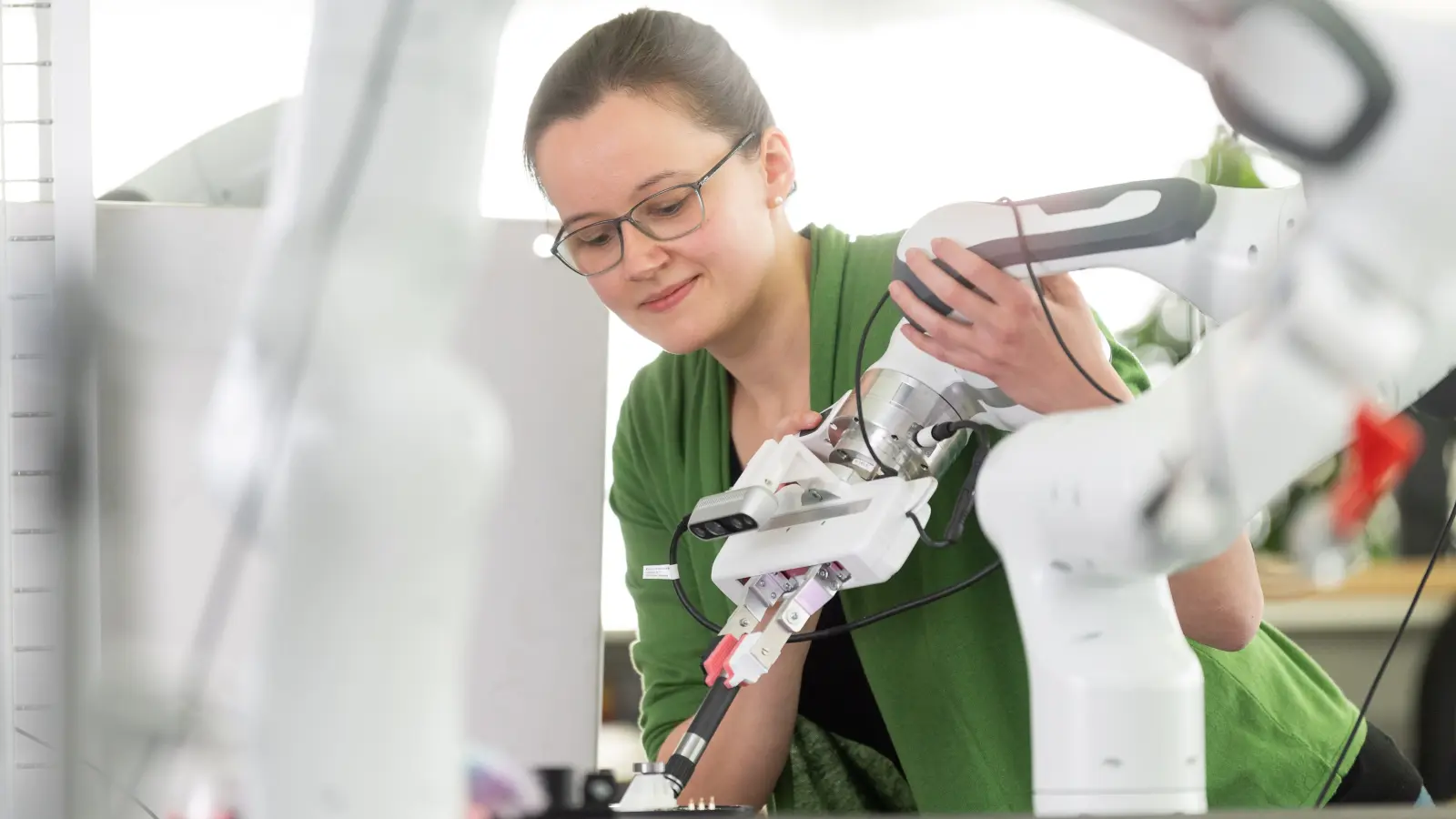 After studying and gaining some research experience in computer science and cognitive science, I started at Bosch as a PhD student in 2016. In my dissertation, I investigated methods for improving sample efficiency, i.e., how to speed up learning, for self-learning robots in contact-rich manipulation tasks in production settings. In 2019, I took up a position as a research engineer with Bosch Research, so ever since then I have been investigating pragmatic ways of applying and enhancing state-of-the-art machine learning methods to data from and for Bosch production — for self-learning robots and beyond. Since 2022, I have been leading an activity for AI toolbox development in production systems and pushing our algorithms to a wide range of applications.
Please tell us what fascinates you most about research.
The variety of open questions to think about, sharpening my understanding of technology while pushing it to the future, exchanging ideas with others, being able to go off the beaten path.
What makes research done at Bosch so special?
At Bosch, I am in close dialog with colleagues from various backgrounds as well as practitioners in the production plants and get first-hand feedback about the potential impact or feasibility of my work for their day-to-day business and challenges.
What research topics are you currently working on at Bosch?
I am conducting research on various methods for smart production systems — from reinforcement learning for robots and self-supervised learning on an abundance of existing data, to interactive data analyses for domain experts in Bosch production plants.
What are the biggest scientific challenges in your field of research?
In machine learning, almost everything is possible given enough data — even including expert annotations in many cases. In practice, however, this is not readily available and very costly to acquire. The challenge in my work is therefore to identify applications where learning is feasible, then design methods to collect the right kind of data and employ sample-efficient learning algorithms. I therefore invest a lot of my time in systematically evaluating ideas and prototypes.
How do the results of your research become part of solutions "Invented for life?"
Every improvement to Bosch production systems directly contributes to the quality, cost and reliability of Bosch products that can be found in almost all areas of life — at home, in e-bikes, in smartphones, and in so many other places.
Since 2022
Activity Lead
Since 2019
Research engineer
2016 to 2021
Ph.D. student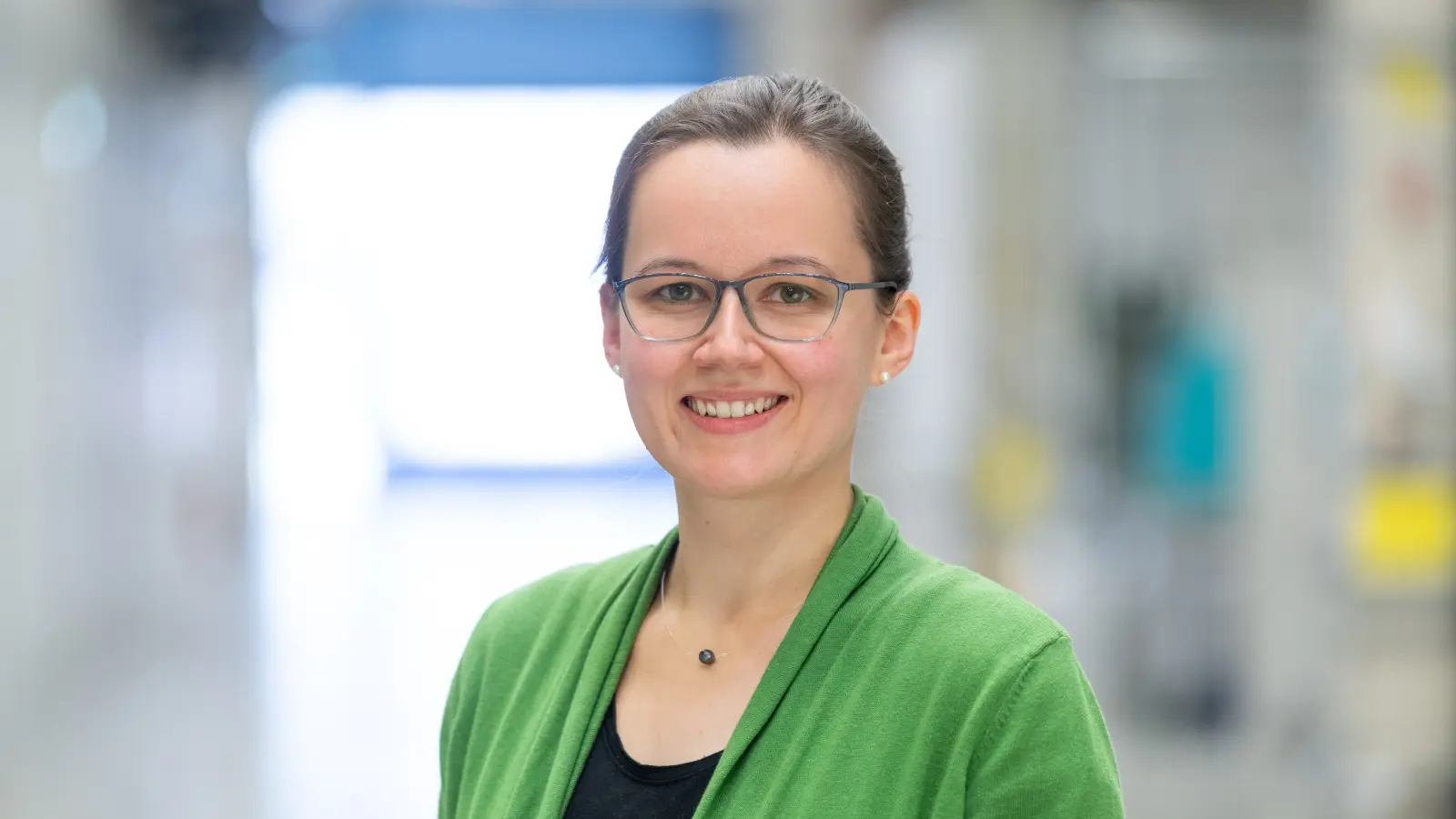 S. Hoppe et al. (2020)
Sample-Efficient Learning for Industrial Assembly using Qgraph-bounded DDPG
Sabrina Hoppe, Markus Giftthaler, Robert Krug, Marc Toussaint
Institute of Electrical and Electronics Engineers, Las Vegas, NV, USA S. Hoppe et al. (2020)
Qgraph-bounded Q-learning: Stabilizing Model-Free Off-Policy Deep Reinforcement Learning
Sabrina Hoppe, Marc Toussaint
arXivLabs S. Hoppe et al. (2019)
Planning Approximate Exploration Trajectories for Model-Free Reinforcement Learning in Contact-Rich Manipulation
Sabrina Hoppe, Zhongyu Lou, Daniel Hennes, Marc Toussaint
Institute of Electrical and Electronics Engineers S. Hoppe et al. (2018)
Eye Movements During Everyday Behavior Predict Personality Traits
Sabrina Hoppe, Tobias Loetscher, Stephanie A. Morey, Andreas Bulling
Frontiers in Human Neuroscience
Get in touch with me
Dr. Sabrina Schmedding
Activity Leader for AI Toolbox Development