Delta Lab goes into the second round
Bosch Research and the university of Amsterdam celebrated the official launch of Delta Lab 2 on September 23, 2022.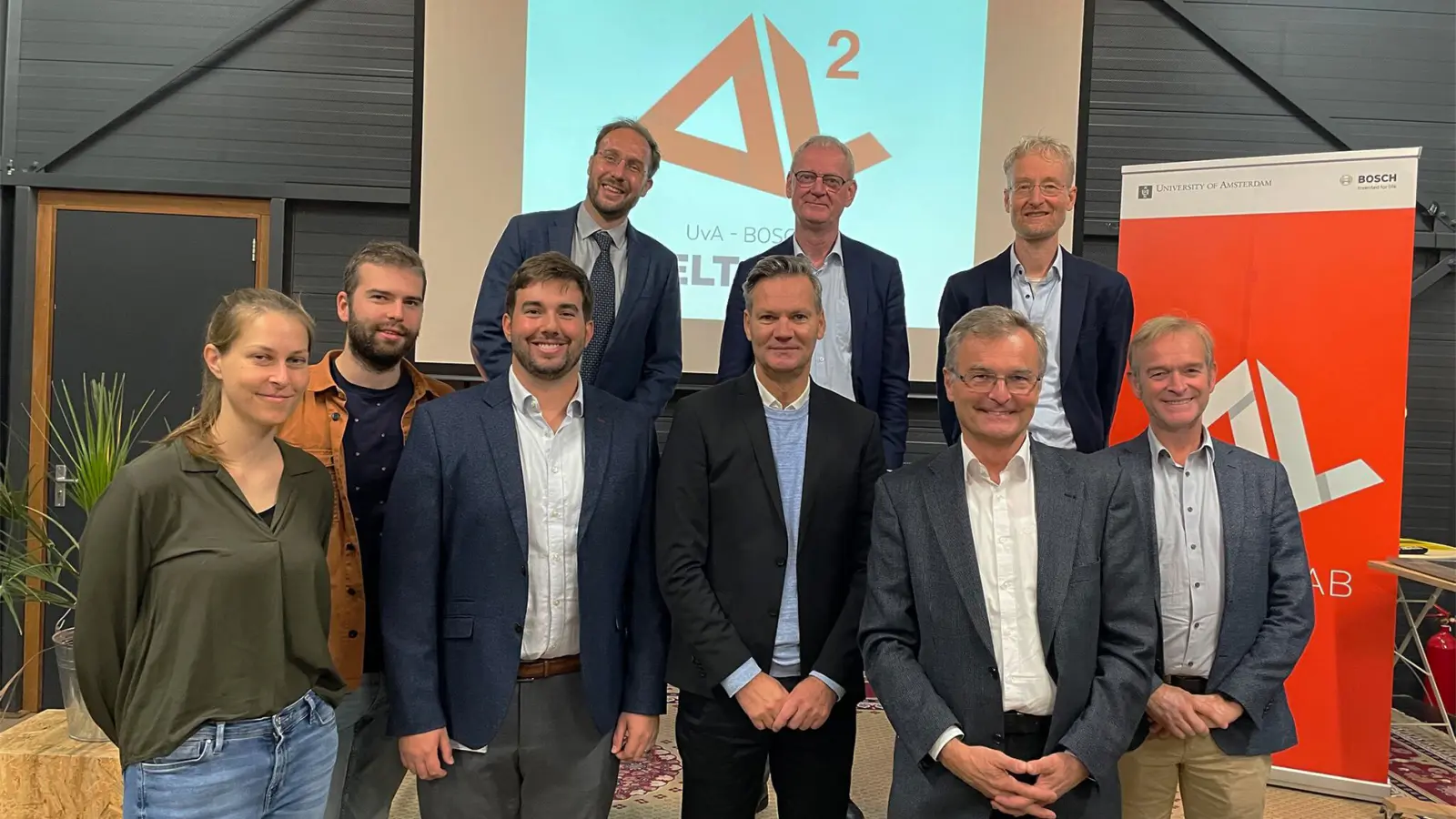 On Friday, September 23, the official reopening of Delta Lab 2, a common research collaboration between Bosch and the University of Amsterdam (UvA) was celebrated at the Amsterdam Science Park.
It was five years ago when Bosch laid the foundation for this special cooperation: in 2017, the University of Amsterdam and Bosch established the joint UvA-Bosch Delta Lab, with the goals of facilitating knowledge transfer between academia and industry and establishing relevant expertise in the field of Deep Learning as well as pushing forward applications in the field of automated driving.
Much has been achieved in the last five years: the team has successfully introduced a number of new AI technologies and tools at Bosch, but also made a significant contribution to academia with more than 35 research publications.