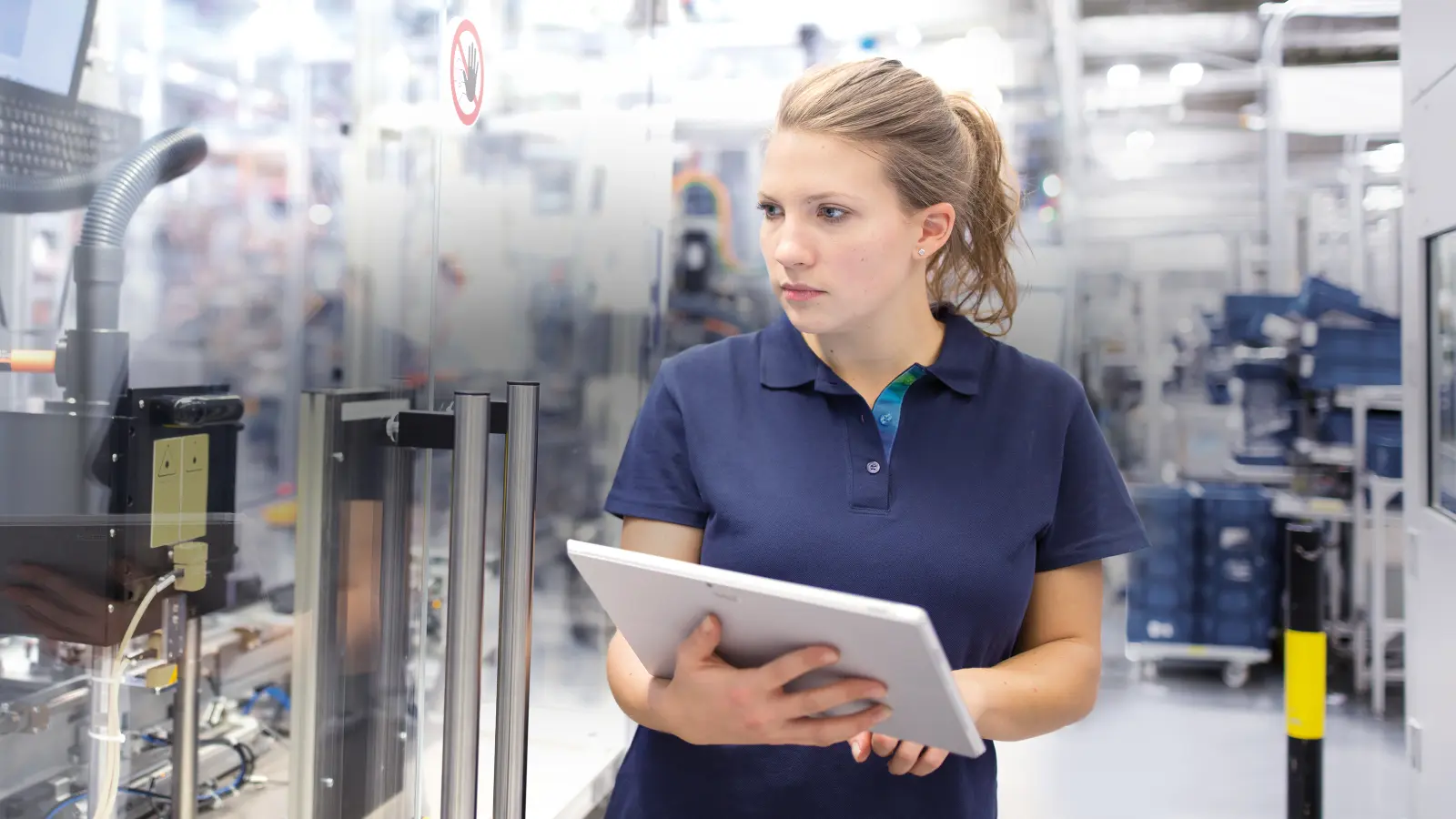 More and more devices will be able to connect to one another in the future, with many of them used in industry. For the first time ever, the new communications standard will not only offer 5G connectivity for people, but also for the Internet of Things (IoT). What is 5G and what are the benefits of this fifth generation of mobile communications for Industry 4.0? Andreas Müller, a researcher at Bosch and the chairman of the international initiative 5G Alliance for Connected Industries and Automation (5G-ACIA), explains what the new communications standard means for Bosch – five reasons for 5G.
#1 – Communications standard par excellence
5G is the further development of the existing mobile communications standards 2G, 3G, and 4G. Data can now be downloaded even faster from the Internet. But there is much, much more: 5G stands for the development of a mobile communications standard that focuses not only on the digital connectivity of people, but also on communications between sensors, devices, and machines in the Internet of Things. With peak data transfer rates of 20 Gbps, 5G is up to 20 times faster than 4G, can transmit data with an extremely low latency of one millisecond (basically without delay), and is nearly as reliable as wired data transfers with a high reliability of up to 99.9999 percent.
For the first time ever, it is possible to have "critical communications" over 5G networks in real time. This means that applications that need to operate absolutely reliably and securely can be implemented wirelessly with 5G. This applies equally to a remote-controlled crane or a manufacturing plant. 5G opens up new fields of application in industry where the performance of other wireless technologies such as Wi-Fi fell short in the past.
#2 – 5G as a competitive advantage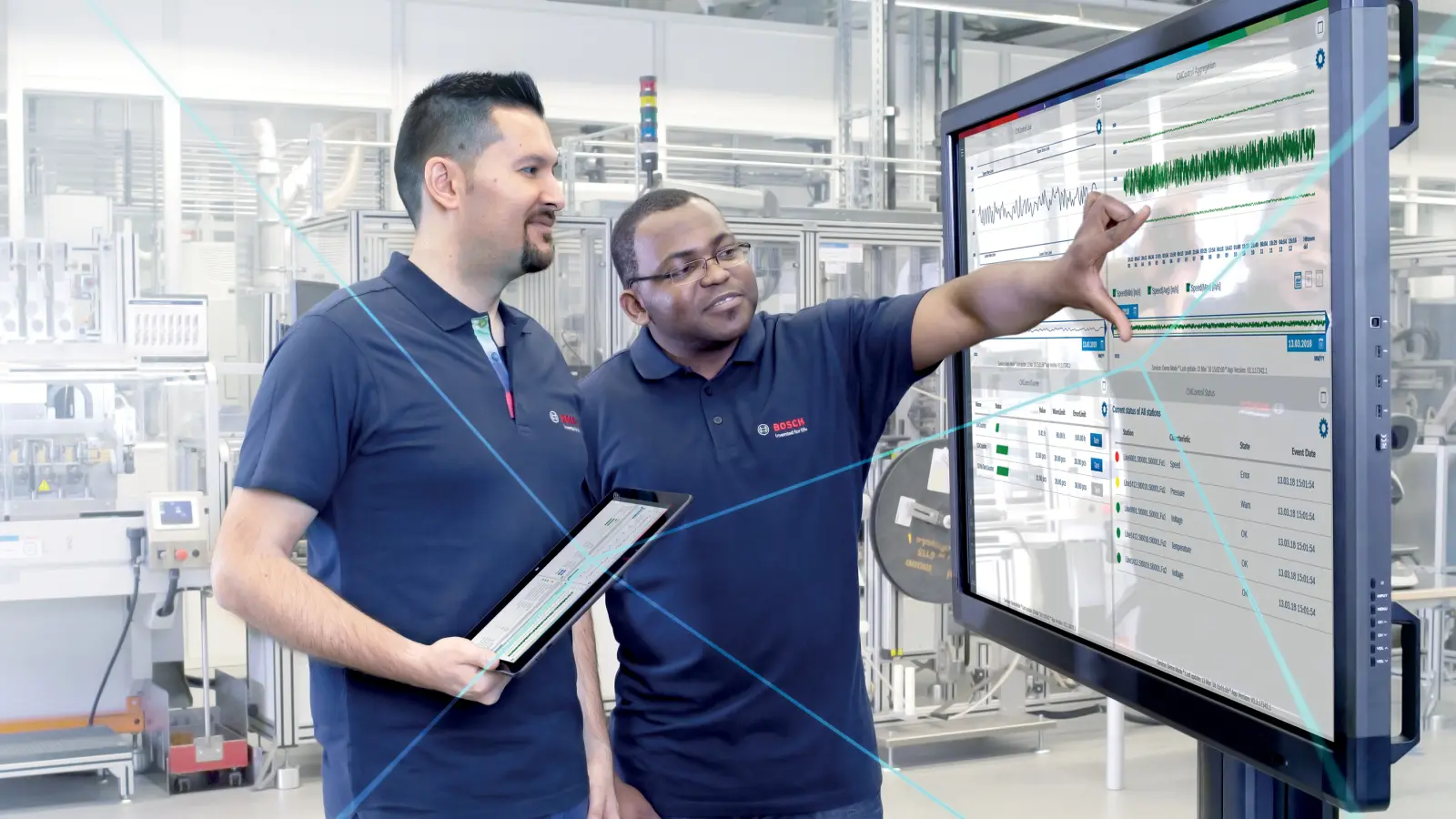 The number of devices connected on the Internet of Things is now many times greater than the number of actual human users of the Internet. Experts estimate that there will be more than 70 billion connected devices worldwide by 2025, many of them in use in industrial applications. As an IoT company, Bosch launched its research activities in 5G as early as 2014 and got involved with a host of national and international initiatives and bodies. The new communications standard is a key element in automated and connected driving and is an essential prerequisite for the smart factory of the future. In this manner, 5G is becoming a competitive factor with the increase in connectivity: If you do not switch over early enough, you will be left behind.
#3 – Secure, improved, and more flexible production
It will be only the floor, ceiling, and walls that cannot be moved in the vision of the factory of the future. All other components are flexible, portable, and can be easily reconfigured. An essential requirement for this is a high-performance, wireless infrastructure that enables efficient communications between people, machinery, and facilities. 5G will enable completely new manufacturing concepts to be implemented. This goes hand in hand with further qualification of the associates: The fifth generation of mobile communications has the potential to streamline and improve the work of associates in production and logistics.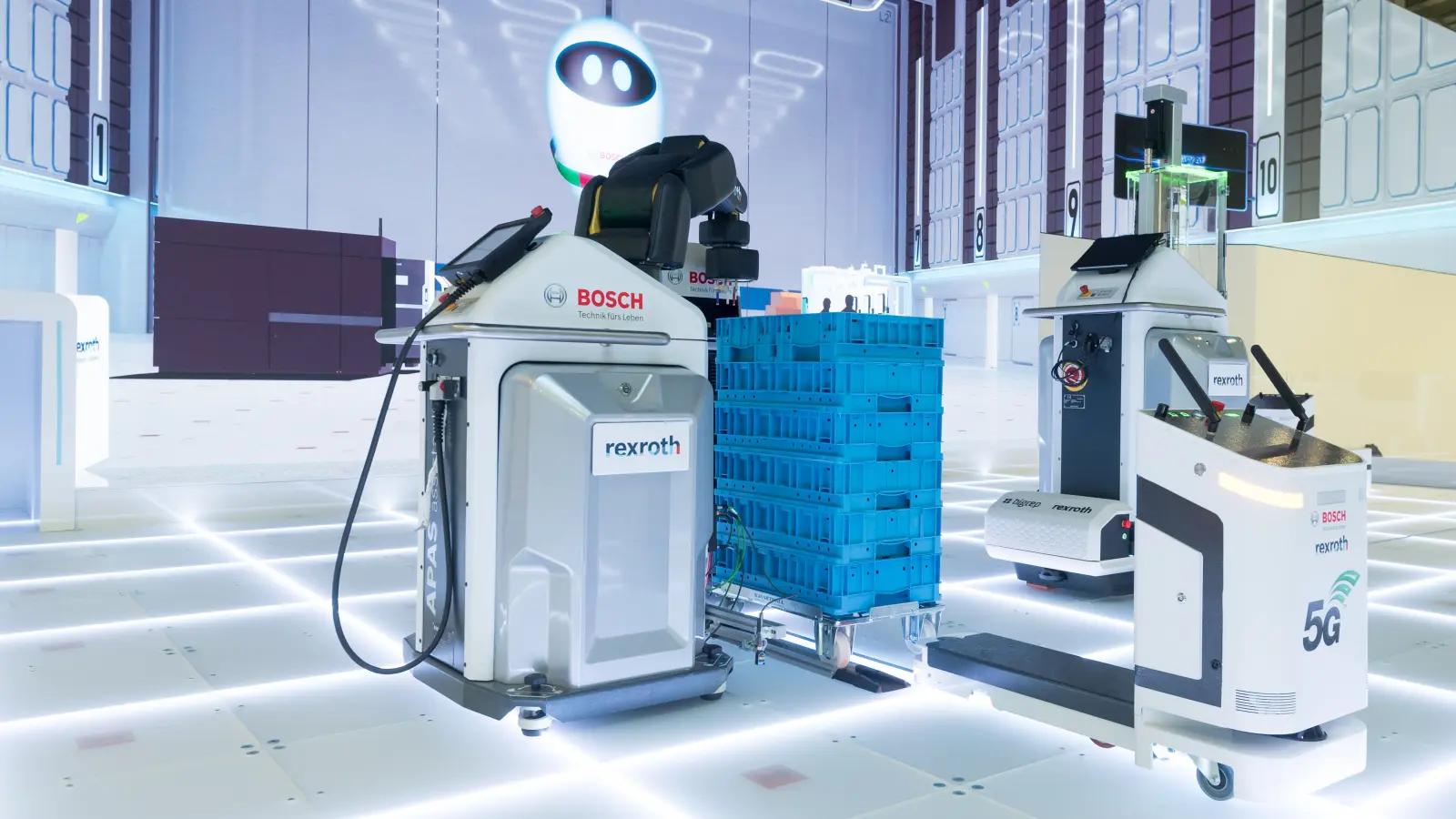 One example of the use of 5G in production is mobile operating panels that allow associates to connect flexibly to various systems and facilities and support even safety-critical applications such as kill switches. As of today, these devices are usually attached to every machine in a stationary manner. With 5G, the number of these devices can be reduced, which would in turn cut costs. At the same time, the working conditions for associates would be improved by enabling them to quickly and conveniently access the machines. Augmented reality also brings enormous advantages with the new mobile communications standard: For example, associates can use data glasses connected via 5G to display real-time status information, enabling them to monitor and service machinery in an optimal manner. In addition, driverless transport systems can be easily connected and integrated into production using 5G.
#4 – Data sovereignty can be guaranteed
Companies in Germany are afforded the opportunity for the first time with the introduction of the new 5G mobile communications standard to set up and operate local networks and tailor them precisely to industrial applications. In addition, factory operators can have all relevant security aspects under their own control: If, for example, the public network is overloaded, local 5G networks will still be able to operate and control the entire system. "Campus networks will help us to control for ourselves how the network is set up and secured and what equipment is used. And it is clear who has access to which specific components and data," Müller emphasizes.
In this way, companies reduce risks and guarantee data sovereignty. Data is sent over the Internet and public networks using dedicated interfaces and can be continuously monitored. Together with its partners, Bosch plans to set up these campus networks in order to better leverage the potential of Industry 4.0. Bosch is currently testing 5G in its own manufacturing plants and at the Research Campus in Renningen, Germany, and is preparing for operational deployment.
#5 – Conversion to 5G made easy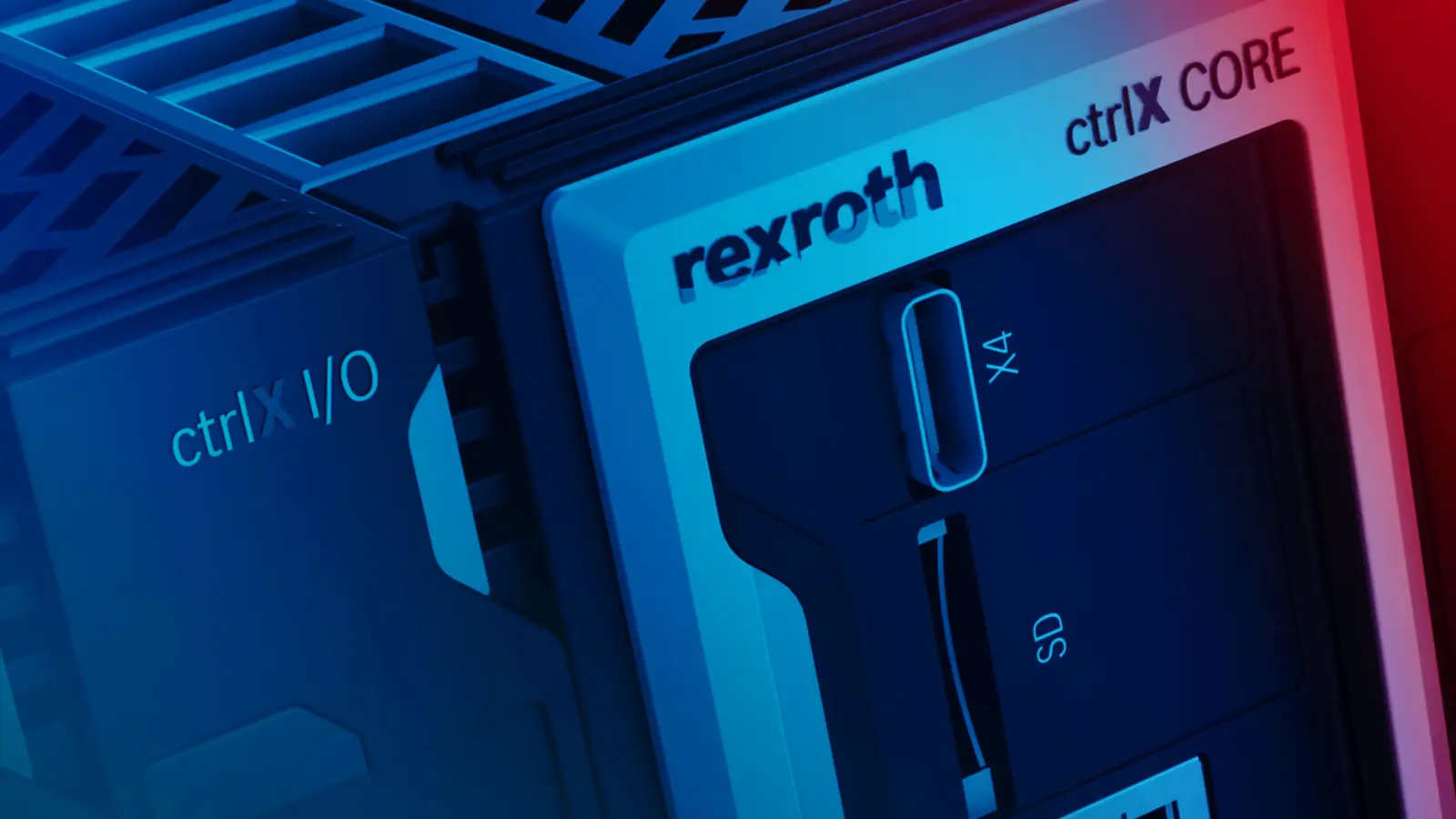 5G accelerates the Internet of Things and gives an extra boost to the fourth industrial revolution. Control units and sensors that are installed in facilities and machines as well as along logistics chains benefit from this fast and reliable real-time data transfer. However, the machines must be 5G-capable in order to prepare the existing infrastructure in the production halls for the modern communications standard. Here is where Bosch provides the solution: The new ctrlX AUTOMATION control technology from Bosch Rexroth has been designed for 5G from the very beginning and is capable of connecting a large number of industrial devices using the new communications standard.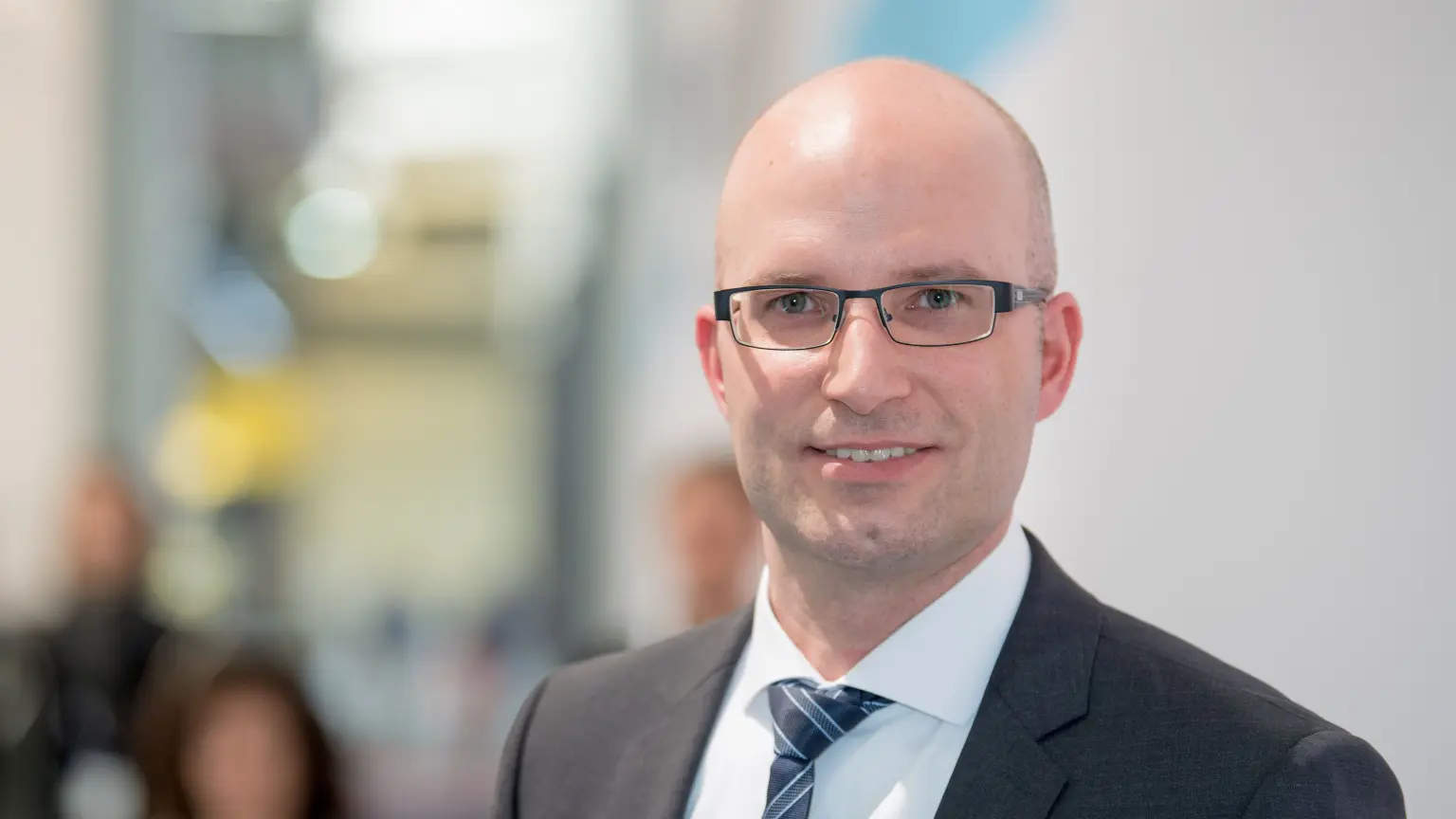 Andreas Müller
5G will become the central nervous system of the factory of the future.
Andreas Müller is the head of communication and network technology in the corporate sector for research and advance engineering at Robert Bosch GmbH in Renningen, Germany. He also coordinates group-wide 5G activities at Bosch as part of its Industry 4.0 initiative. Since April 2018, Müller has chaired the global 5G Alliance for Connected Industries and Automation (5G-ACIA). The goal of the alliance, which has more than 60 companies and research institutions, is to shape 5G from the beginning so that it meets the future needs of industry.
Summary
The new 5G communication standard enables highly reliable, secure and high-speed data transmission with short response times, making manufacturing more flexible, mobile and productive. Therefore, 5G forms an essential prerequisite for the factory of the future.