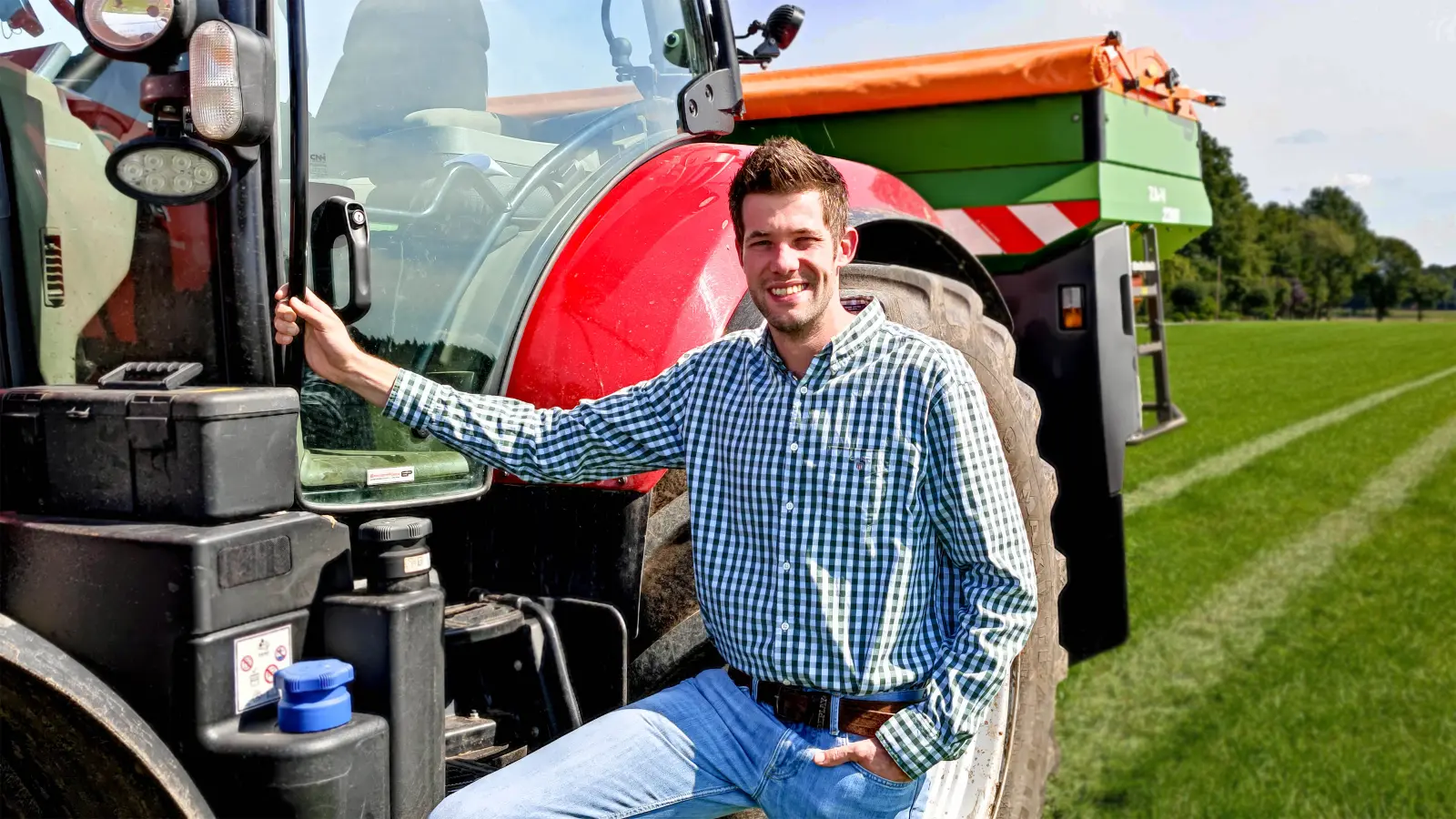 From climate change to feeding the world's population: Farmers play a vital role in feeding an ever-growing world population. Every day, they are confronted with the effects of climate change and have to ensure that they produce food in a sustainable manner. In short: numerous needs and parameters need to be taken into account in order to make the right decisions from an economic, ecological and legal point of view. This is exactly where digital agriculture can play a key role. "Digitalized machines and processes already exist on farms," said Dr. Johanna Link-Dolezal, a development engineer and agricultural expert at Bosch Research. But these solutions need to be better connected. Artificial intelligence can raise them to a new level.
Uwe Thumann knows the challenges in agriculture only too well. Ten years ago, the 31-year-old started working for the family business in the Osnabrücker Land and since then has kept pigs and grown crops on an area covering around 175 hectares. For Thumann, sustainability is more than a buzzword: "Farmers think in generations – they don't think about what will happen in two or three years' time," he explained. In his view, the interaction of humans and the environment as well as the careful use of the soil, plants and animals are elementary aspects of farming. This includes the use of suitable fertilizers too. Johanna Link-Dolezal is carrying out research into this topic as part of a team involved in the Agri-Gaia project: optimizing the use of fertilizers through AI.
Creating an open IT infrastructure involving numerous manufacturers
The Agri-Gaia project is subsidized by the German Federal Ministry for Economic Affairs and Energy and is creating an open infrastructure for sharing AI algorithms in agriculture. Under the supervision of the German Research Center for Artificial Intelligence (DFKI), project partners from associations, research, politics and industry are developing a digital ecosystem for the agricultural and food industry, a sector dominated by medium-sized firms, which is based on the European cloud initiative Gaia-X. Within the group, representatives from politics, industry and the scientific community are putting in place the basis for a modern, cross-domain data infrastructure which will ensure Europe's digital sovereignty and allow data to be exchanged in line with the general data protection regulation (GDPR). This will allow large-scale use of AI in agriculture. Farmers are already benefiting from solutions such as Bosch NEVONEX: a global partner network orchestrated by Bosch which aims to make existing machines intelligent and connect them to the Internet. Farmers can choose digital services from various providers and use them on machines regardless of the manufacturer – from tillage and sowing to fertilizing and crop protection.
And the research work from Agri-Gaia goes one step further. In the future, it will be possible to use the information from farming operations on individual farms across a range of processes: The data are fed into the Agri-Gaia ecosystem with the consent of farmers. As a basis for AI development, data are needed in order to further develop and optimize the models and digital services for use in agriculture on an ongoing basis. Technologies such as privacy preserving computing technologies ensure that users' data are protected without sacrificing the benefits of the digital services. At the same time, algorithms for generating synthetic data developed during the project reduce the work involved when preparing and annotating real data. As a result, they allow a larger group of users to create tailored AI models and offer these via Agri-Gaia.
Bosch Research is optimizing the use of fertilizers
As part of the consortium, Bosch Research is focusing on fertilizers. Johanna Link-Dolezal and the team headed by Dr. Helmut Schomburg are currently developing an AI-supported application for applying fertilizers as necessary. It will be tested in the field over the course of 2022. This is no easy job. The model must take into account the expected yield, the previous cultivation method, the soil type, the crop rotation, the size and position of the field, the technology used, the costs, the fertilization times and the legal regulations in the best way possible. "In order to do this, we need to collect as much data as possible in order to teach and train the AI models. These data could be sensor data from agricultural machines for example," explained the expert. Via Agri-Gaia, farmers will then be able to access the application and download it as an AI-based model to their machines. The application of fertilizer will also be recorded accurately. According to the Osnabrück-based farmer Uwe Thumann, this will make the procedures on farms much easier: "We have to report our use of fertilizers to the authorities. The new system would automatically produce documentation." This planned process combines all elements of the AIoT cycle with which Bosch links and further develops the Internet of Things and artificial intelligence in the form of services and products. With a focus on the needs of users, the data generated by the agricultural machines are collected and algorithms are trained, continuously improved and adapted to farmers' needs.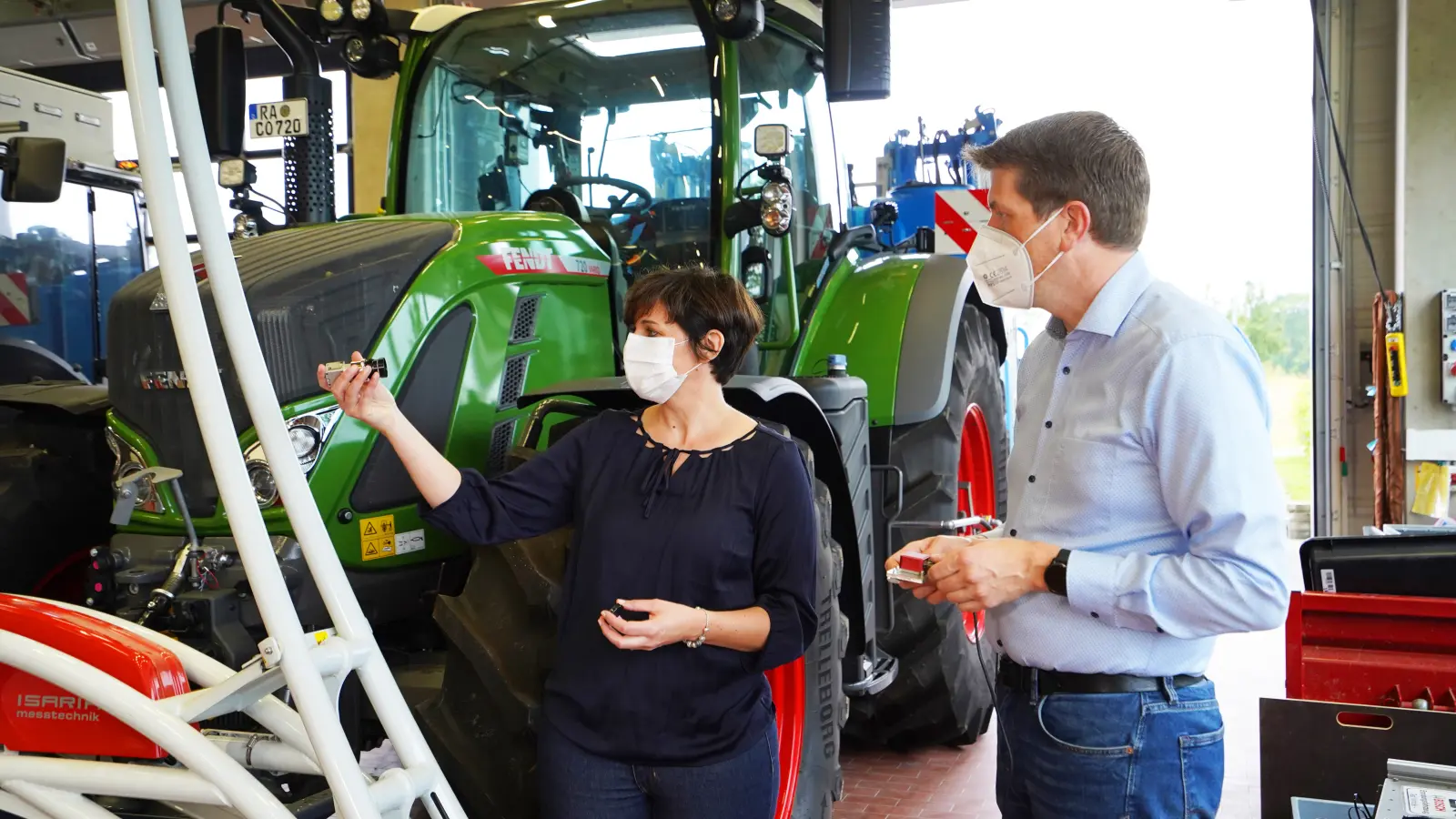 YouTube
Video cannot be shown without your consent
Seeing the big picture instead of creating isolated solutions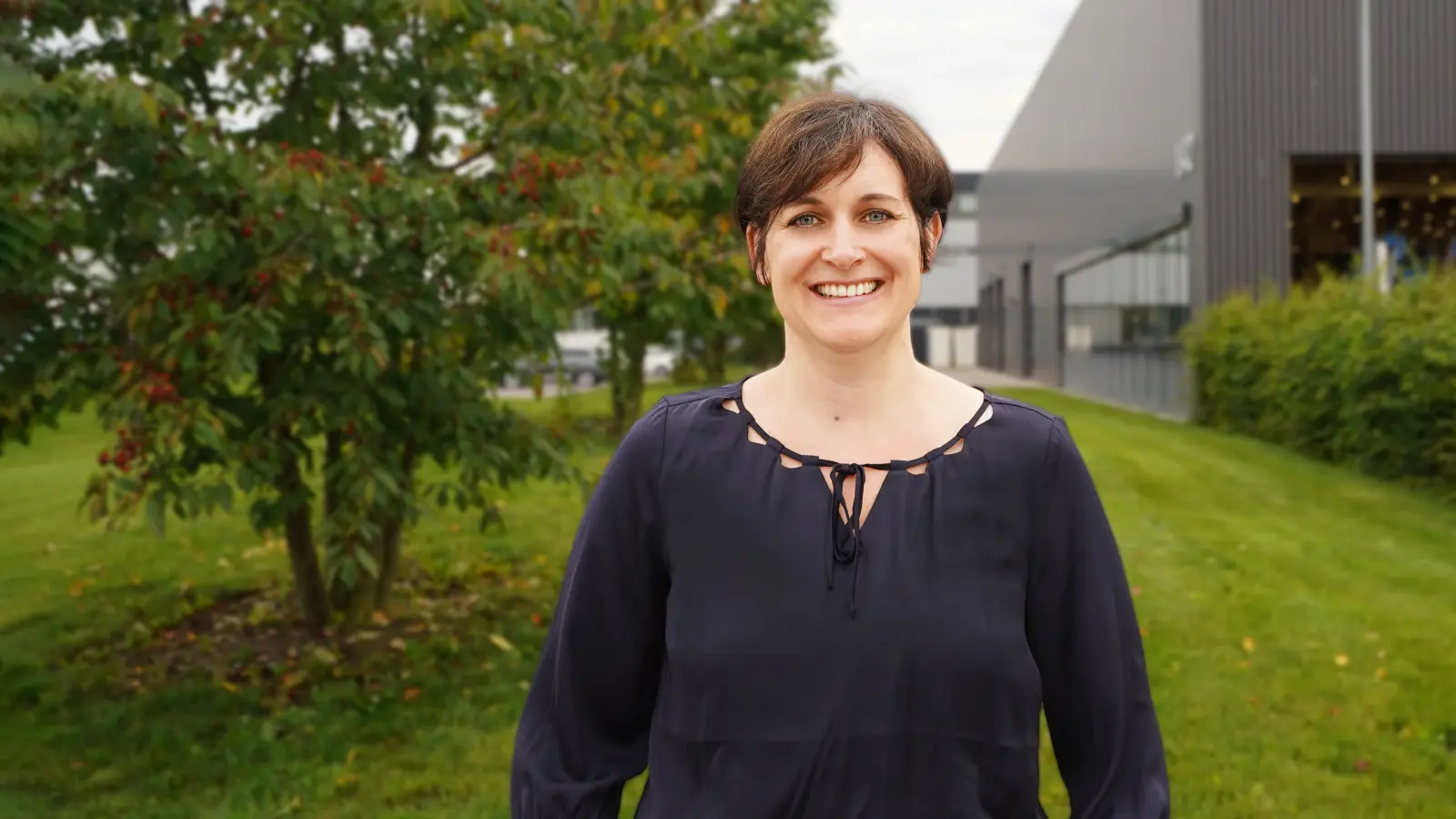 Johanna Link-Dolezal has focused on digital agriculture (smart farming) ever since her days as a student. "Up until now, the benefits of digital services in the agricultural and food industries have often fallen short of their potential in practical use. In many cases, we didn't make full use of the possibilities on offer," said the development engineer. According to Link-Dolezal, there are too many isolated solutions. For example, a process takes care of an individual agricultural problem without taking into account what happens elsewhere. Agri-Gaia wants to change this. "The biggest advantage of the platform is the fact that it allows various agricultural manufacturers, service providers and the food industry to work together on the basis of the latest AI methods," explained the Bosch Research expert. Another advantage: farmers are directly involved in the development of individual solutions. "We need to understand what we really need in practice and where the challenges lie," said the researcher. In this context, it is also essential to ensure that firms and farmers are given the opportunity to commercialize their own data – but without losing sovereignty over these data. Johanna Link-Dolezal explained: "The data are there but up until now they weren't available and couldn't be used for further developing AI. We need to make use of this precious resource."
Saving working time and creating a user-friendly system
Together with his father, Uwe Thumann runs a large farm in the Osnabrücker Land. He grows a range of crops including sugar beet, cereals, corn and potatoes on an area covering 175 hectares. Fertilizers are a sensitive topic. The 31-year-old mainly uses organic fertilizers sourced from livestock farming. He has been cooperating with the water authorities for years and tries to reduce his use of fertilizer to a minimum where necessary. In 2020, the new Fertilizers Regulation resulted in further restrictions: in "nitrate-sensitive areas", farmers can only use 80 percent of the fertilizers they would normally need. Up until now, Uwe Thumann has only made limited use of digital technology. "Via GPS, we calculate the most efficient routes through the fields," he said. Thumann also calculates exactly how much fertilizer he needs for his fields using an online platform. But he can imagine doing more digitally. Above all, the optimum intelligent solution should save him time – his "scarcest asset": "Ideally, the solution should cover the entire fertilizing process – from calculating the amount required in a legally compliant manner and determining when it needs to be applied to reporting our use of fertilizer to the authorities later on." It should also be self-explanatory so that even casual employees can use it straight away with minimal training.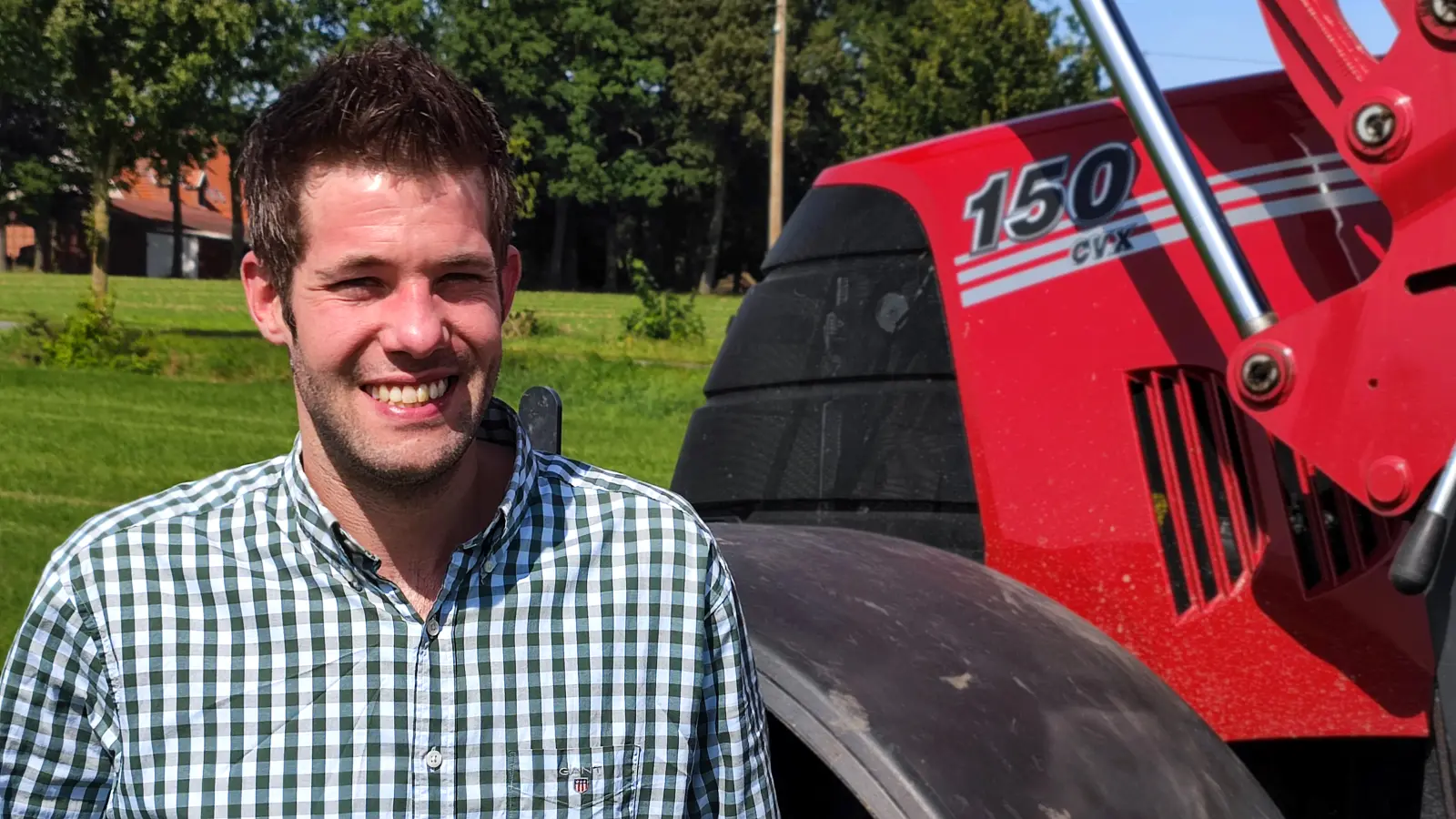 Agri-Gaia
Agri-Gaia is an open AI ecosystem for the agricultural and food industry which is based on Gaia-X, the sovereign European data infrastructure. The aim of Agri-Gaia is to put in place a trustworthy infrastructure and connectivity so that AI can be used even more easily and quickly in the future. With Agri-Gaia, the B2B processes of various players such as AI developers, agricultural machine manufacturers and the food industry are implemented. AI technology uses data to optimize the production processes along the value creation chains and to increase production quality on a permanent basis.
The role of Bosch Research in Agri-Gaia
As part of the Agri-Gaia project, Bosch Research is researching and developing among other things a trustworthy data and AI service marketplace for use in NEVONEX. This will give farmers the opportunity to market selected excerpts of their data for financial gain. In this context, the fertilizer use case will be implemented on a prototype basis in order to make clear the benefits of the marketplace and to build a bridge to NEVONEX.
NEVONEX is a global partner network which is orchestrated by Bosch as well as the hardware and software solution which makes agricultural machines intelligent and makes the digital services provided by partners available irrespective of manufacturers.