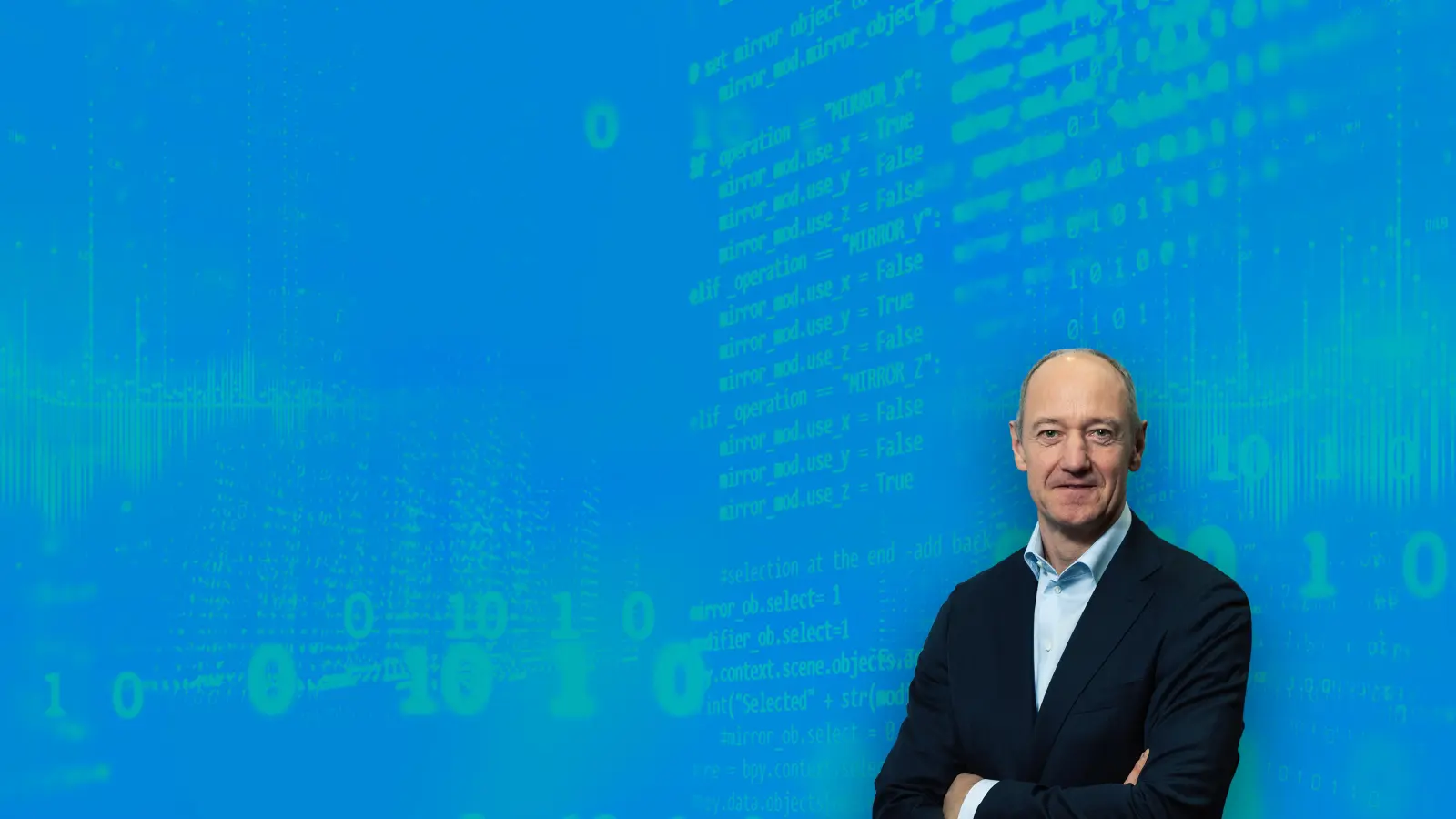 2020-07-20
Many industrial companies are not implementing digitalization consistently enough or are putting it off. They run the risk of being left behind. Roland Busch explains how they can be successful in making the change.
Digitalization is ushering in a new era in the industry. Intelligent machines are networked in the Internet of Things (IoT), whereby detailed production data is obtained. These data volumes are usually massive, but they can be evaluated with the help of artificial intelligence (AI) in order to optimize production processes. This saves on time, money, and energy. AI is also used in industrial robots that communicate with their environment via the IoT. A survey from the previous year conducted by the consultancy company Gartner found that 37 percent of companies worldwide make use of artificial intelligence. They also found that the number of AI applications had tripled between 2018 and 2019. At first glance, this would seem to be a positive development. However, Roland Busch, Chief Technology Officer at Siemens, sees things differently. "If you ask me if I'm happy with this adoption rate, I would definitely say it can go faster." A closer look reveals that the use of this key technology is the exception rather than the rule in many industrial nations.
The problem of skilled workers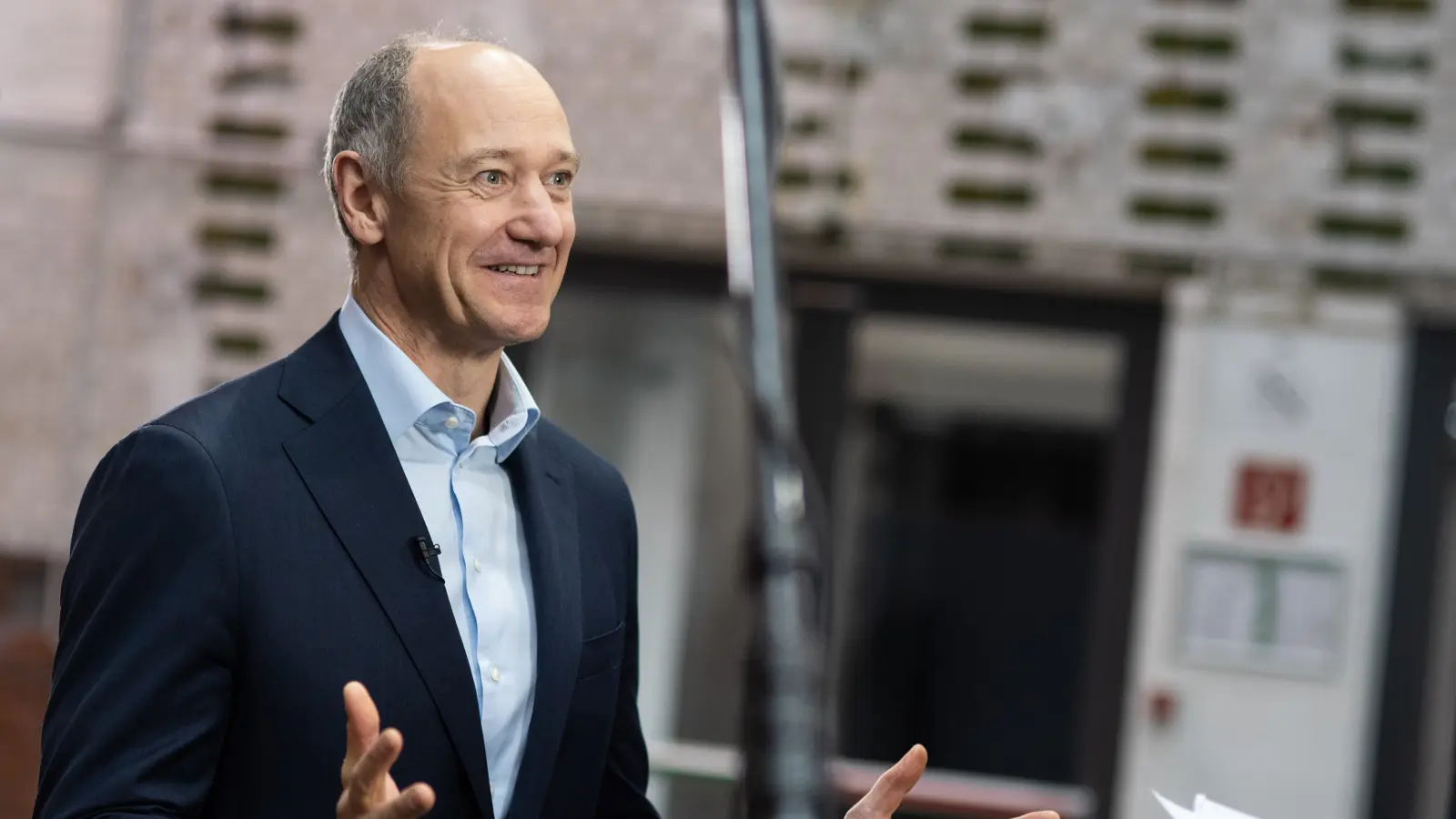 A 2019 study by the German Federal Ministry of Economics found that only just six percent of companies in Germany made use of artificial intelligence in their products and services or for internal purposes. Busch believes there are two reasons for this: "It is about the fear concerning cyber security, but it is also about the availability of the right capabilities and resources." Due to the lack of skilled workers, there are too few AI experts in many sectors. As a result, companies lack the know-how to integrate artificial intelligence into existing business models or implement new ideas. That's why Siemens founded a consulting company that helps companies with their digital transformation. "It is a small company within Siemens which we call the IoT Unit. It gives our customers advice and shows them a clear roadmap how to adopt technology step by step while getting all the benefits you can get from IoT," says Busch. These benefits include the ability to more easily optimize manufacturing processes, reduce time to market, and increase machine uptime.
6 percent
of German companies made use of artificial intelligence in 2019.
These figures resulted from the 2019 study by the German Federal Ministry of Economics.
What should companies focus on first
According to Busch, companies that would like to make use of the benefits of IoT should ask themselves the following three questions: What is the best technical solution for networking? What IT security infrastructure is necessary to protect the data streams? How should specific process improvements or changes to the business model be derived from the data analysis? Because the answers to these questions are often complex, Busch recommends that you "start first with identifying your biggest pain points.
Choose a partner to identify them and then make a plan dedicated to these particular pain points, find solutions and implement them." Companies should not be led astray by the countless technological possibilities that IoT offers, and instead first select the most important applications for them. "Start narrow, make your first step and grow from there. Because once you sit on an IoT platform you can always add more and more applications," says Busch.
How the IoT improves mobility
Not only is industry facing a change, but so too is mobility. In this respect, Busch speaks of a four-dimensional upheaval: "It is going to be autonomous, connected, electric and shared." In cities there will be a mobility mix consisting of light rail, electric scooters, and self-propelled electric shuttles. "And this is exactly where IoT can play its strength: aggregating the data, creating platforms, and really connecting all these different modes for the purpose of having a better, smoother and eventually less CO₂ footprint transportation." IoT platforms can be used to collect and manage mobility data, for example. In this way, cities or operating companies could improve the availability of car-sharing vehicles or create a unique mobility mix. This would allow the user to choose whether they would prefer to arrive at their destination faster, cheaper, or using methods that are particularly environmentally friendly and select the corresponding mode of transportation.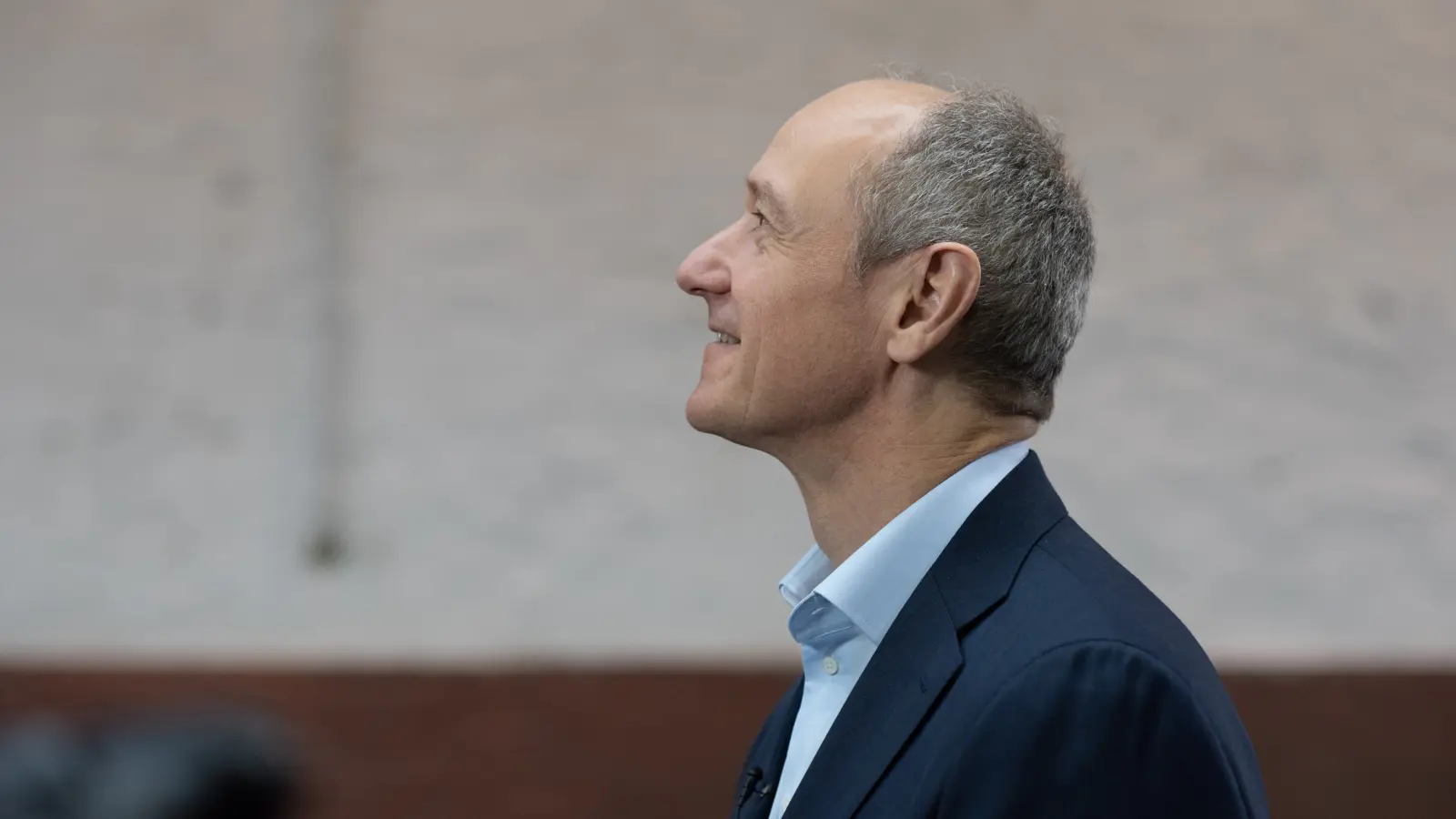 Even if artificial intelligence and the Internet of Things make machines increasingly efficient, Busch does not believe that they will replace human beings in terms of labor resources. "Human beings have still something very specific. You don't have to show your child a hundred thousand pictures of a dog before it will recognize a dog." However, machines would have to be specially trained even for such comparatively simple tasks. According to Busch, digitalization is therefore a means to increase productivity. "We are living in a world where population is aging, so we have less and less labor in the market. We need those machines which can take part of the work."
An interview with Dr. Roland Busch, Chief Technology Officer and Designated CEO at Siemens
YouTube
Video cannot be shown without your consent
Dr. Roland Busch, 55
Chief Technology Officer and Designated CEO at Siemens
IoT adoption in the B2B world has huge potential. What we see is that it affects all our markets.
Roland Busch studied physics at the Friedrich-Alexander University Erlangen-Nuremberg, where he received his doctorate, and at the University of Grenoble in France. In 1994 he began as a project manager in the research department at Siemens. In the years following, Busch worked in various management positions, mostly in relation to mobility. In 2011, he became a board member and the CEO of the Infrastructure and Cities sector. Then, in 2016, he became Chief Technology Officer (CTO). In March 2020, Siemens announced that Busch will be replacing Joe Kaeser as the company's CEO. This is expected to take place by February 2021 at the latest.
Summary
Roland Busch says that industry does not make enough use of artificial intelligence and the Internet of Things. He advises companies to approach digitalization gradually with the help of external consultants. IoT platforms not only increase productivity of the economy, but also the efficiency of mobility — making them well worth the investment.