Download an app and see productivity go up: Bosch Rexroth has developed a powerful piece of equipment for boosting productivity in tomorrow's factory — ctrlX AUTOMATION. This manufacturing automation platform brings the benefits of smart devices to the mechanical engineering business.
What, no apps? The idea of ditching a smartphone for an archaic push-button handheld would seem preposterous to most. The former's range of small, quick-loading programs are an eternal wellspring of new and better features whose benefits are too great to forgo. While we have come to take convenient access to a steady stream of innovations for granted in our personal lives, this flexibility has in many cases yet to arrive in mechanical engineering and industrial robotics. Figuratively speaking, most manufacturing plants are still using antiquated push-button phones. Yesterday's factory equipment is just not geared to quick and easy upgrades. The reason for this is the aging architecture of conventional automation technology, which is thirty years old on average. Retrofits therefore often require significant investments of both time and money, or they are simply not possible.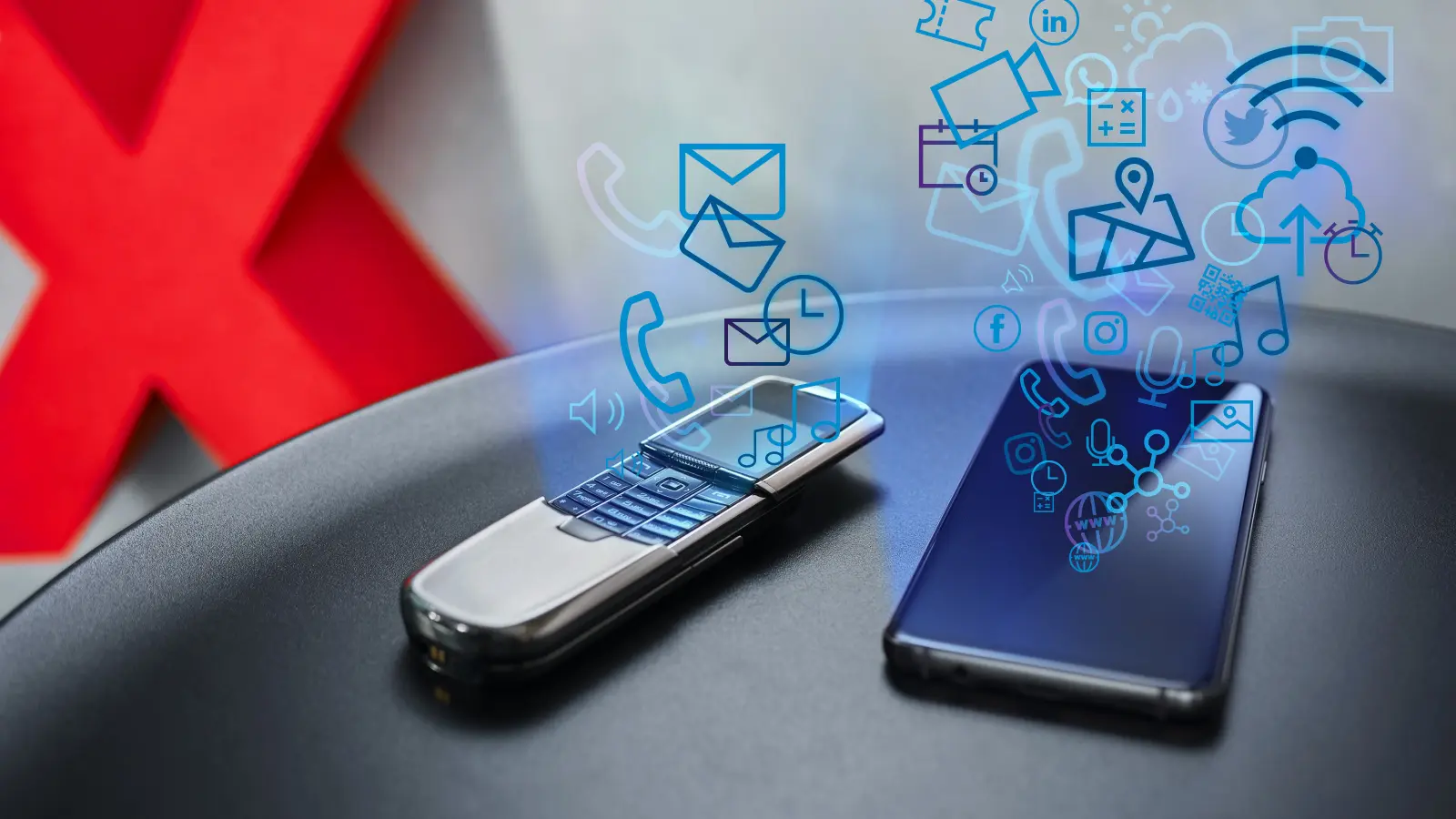 In many cases, some of the prerequisites for digitalization are unattainable; 5G connectivity and other emerging standards are often out of reach. What's more, outdated platforms are vulnerable to hackers. The big question now is how to future-proof factory automation. "These days, mechanical engineering is all about software development," says Sebastian Krauskopf, lead software architect at Bosch Rexroth. CtrlX AUTOMATION — ctrl being short for "control" — is a case in point. The software solution offered by the new Bosch Rexroth automation platform means that systems and machines can be as accommodating as a smartphone.
A fast, affordable facilitator, it gives engineers the tools they need to put innovations into practice. When machines are delivered to companies, the number of functions they feature is frequently limited by the way they are controlled or by software interfaces. However, demands can quickly change. CtrlX AUTOMATION lets manufacturers adapt machine tools to new requirements — even years after they were first deployed. "CtrlX AUTOMATION's new software architecture enables apps and open-source software to be installed for various system functions and combined freely with one another," Krauskopf says.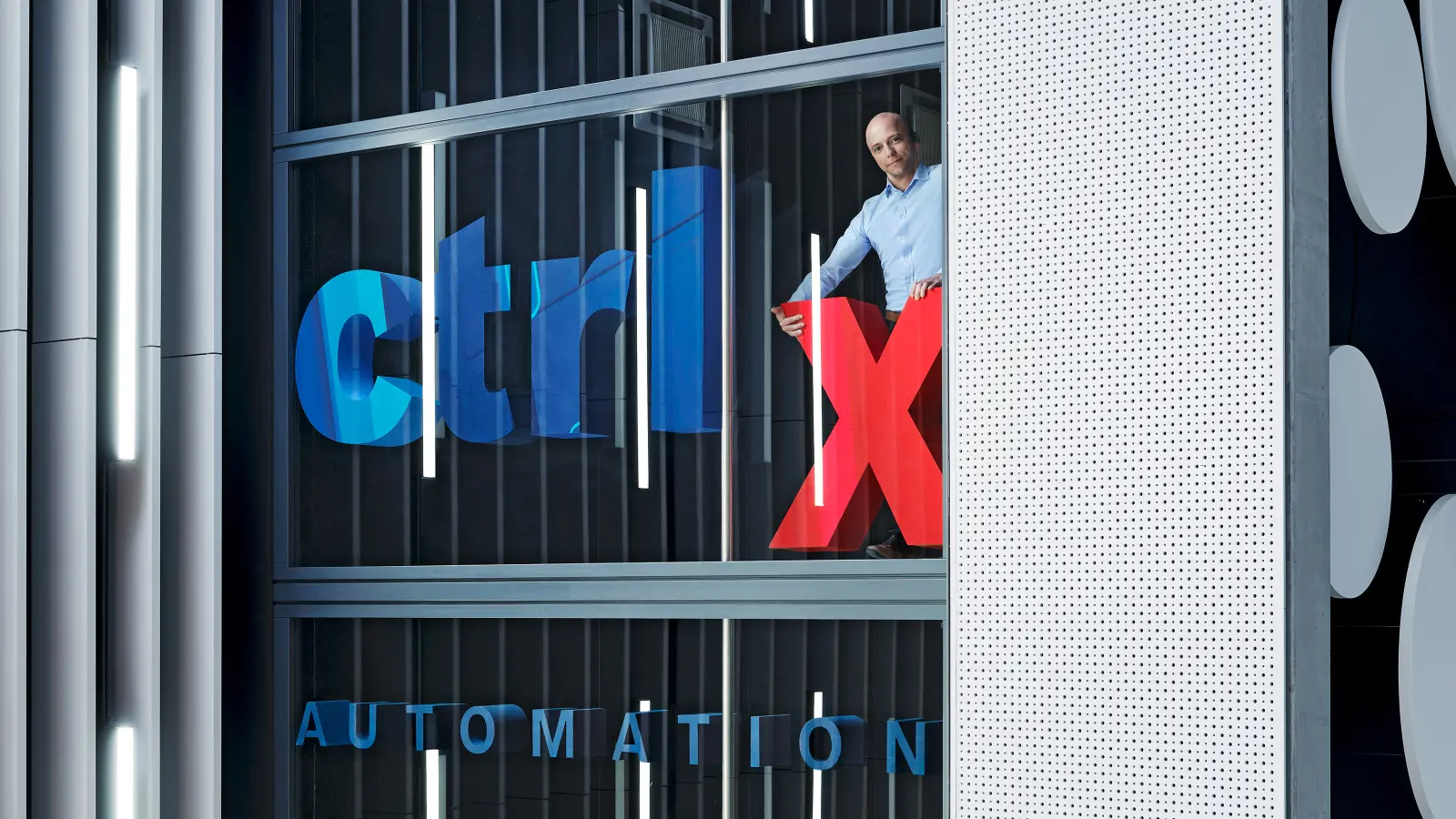 Saving space with ctrlX AUTOMATION
The brain of the ctrlX AUTOMATION hardware is a plug-in board with a 64-bit multicore processor. It can serve to synchronize many servo drives for industrial robots and machines. No bigger than the palm of a hand, this board is a mere twentieth or so the size of conventional hardware with comparable performance. Its developers streamlined the design to drastically reduce the component count. For example, they integrated functions into the core hardware that once required discrete components.
The processor can be installed in manufacturing machinery as an embedded controller (ctrlX CORE), directly in machine tools' drives (ctrlX DRIVE), or as a computer-integrated component in industrial PCs (ctrlX IPC). Yet ctrlX DRIVE takes up just half the space of rival products, which means many benefits for crowded shop floors: machinery manufacturers can set up their systems in customers' factories much faster, and fewer switching cabinets are needed. In addition, the machines require less maintenance and service.
The benefits for mechanical engineering and manufacturing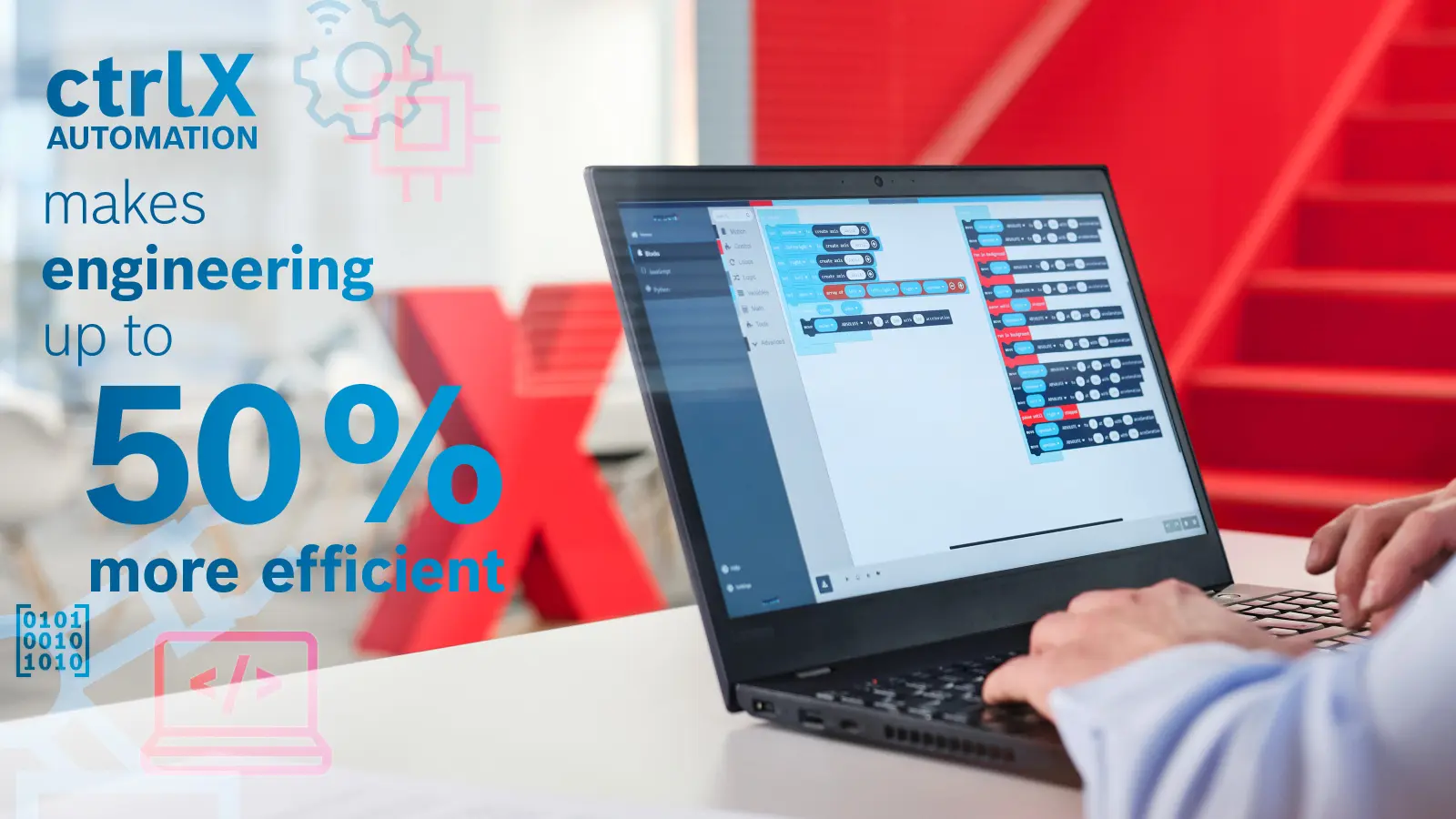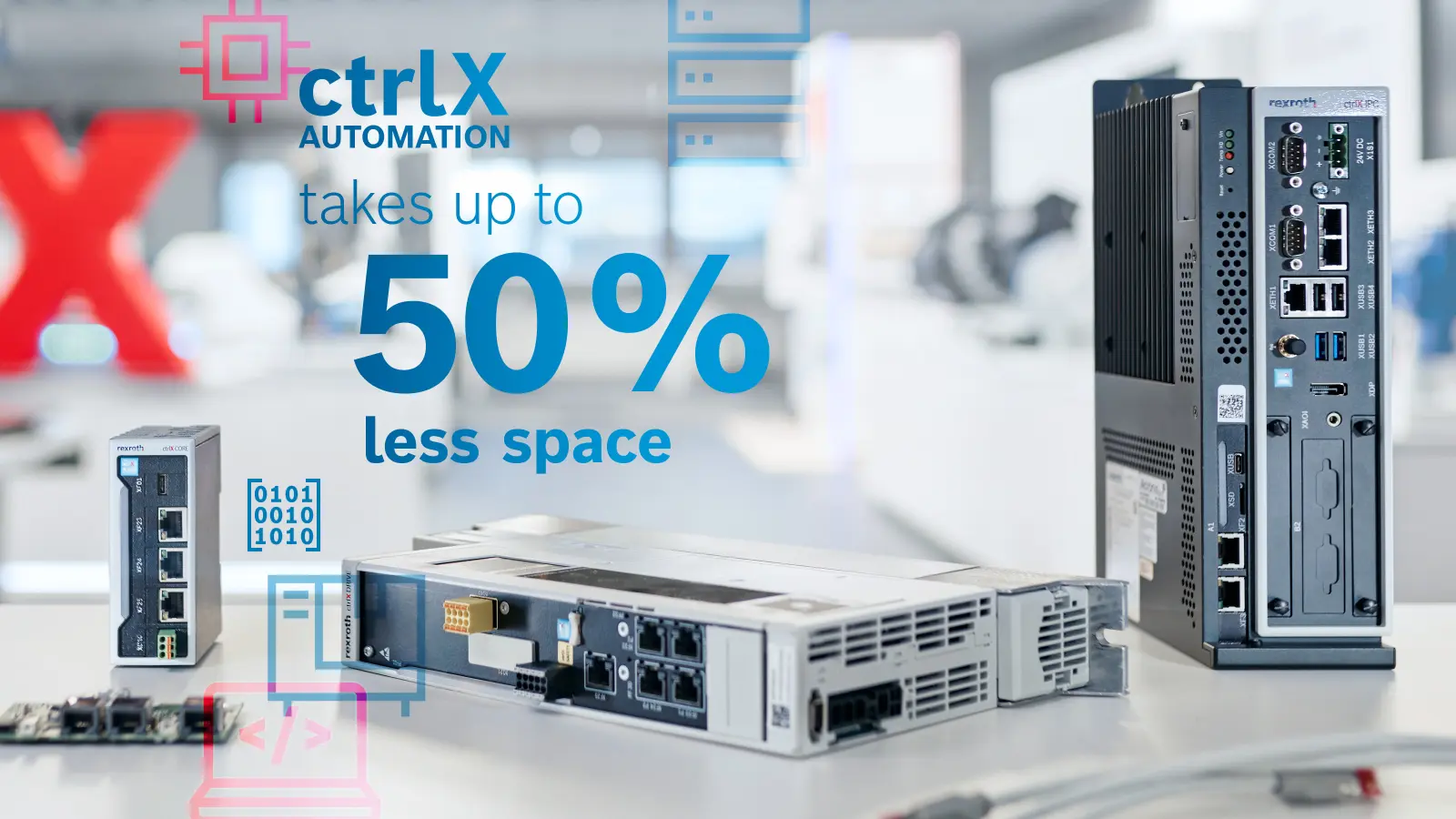 Reimagined from the bottom up
Determined to stay ahead of the technology curve, Bosch Rexroth revamped its organization to develop ctrlX AUTOMATION. Some 500 associates from three locations joined forces in agile teams. These teams pooled the diverse skills of departments such as sales, hardware and software development, product management, marketing, and manufacturing. Hierarchies were made flatter, allowing more room for initiative. "Automation is growing increasingly complex, and developing solutions like ctrlX AUTOMATION requires a wide range of different skills. We are able to work across functions on a broad scale — not only to adapt the technology, but also to do things differently. That was one of the keys to our success," Krauskopf says. And what a success it was: already market-ready after less than two years in development, ctrlX AUTOMATION debuted at a trade fair in November 2019.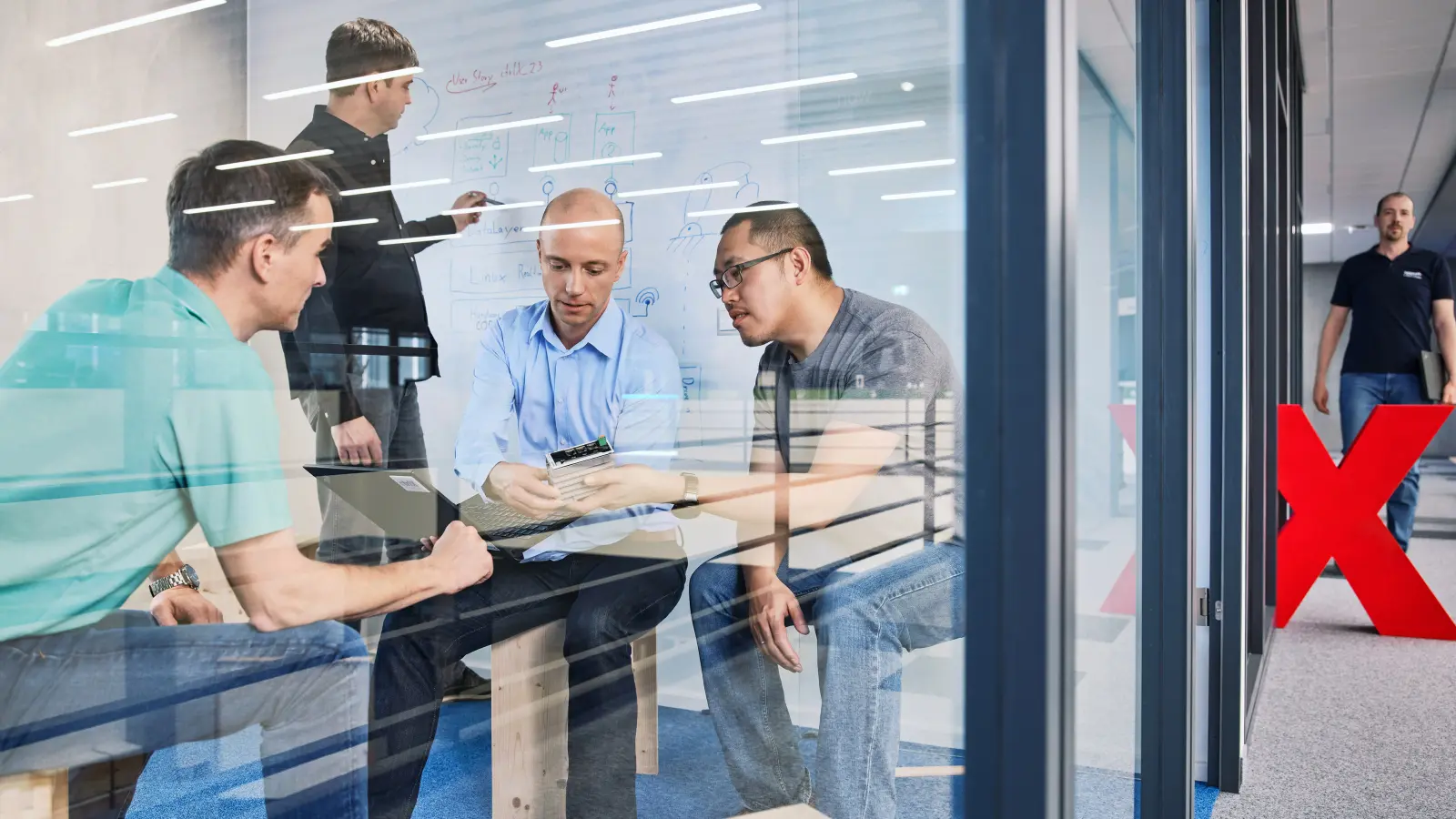 Five ways ctrlX AUTOMATION is helping to bring factory automation into the digital age:
#1: It uses apps to boost flexibility
CtrlX AUTOMATION is an innovative industrial automation platform to use apps and open-source software to modify the control unit throughout the machine's life cycle. For example, adding a robot to a production line is simply a matter of installing the app on the control unit, with no need to integrate a separate controller for the robot. It also enables users to capitalize on their strengths. "They can incorporate their unique know-how into the control unit by integrating native apps — and distance themselves from the competition with this USP," Krauskopf says.
#2: It speaks a variety of programming languages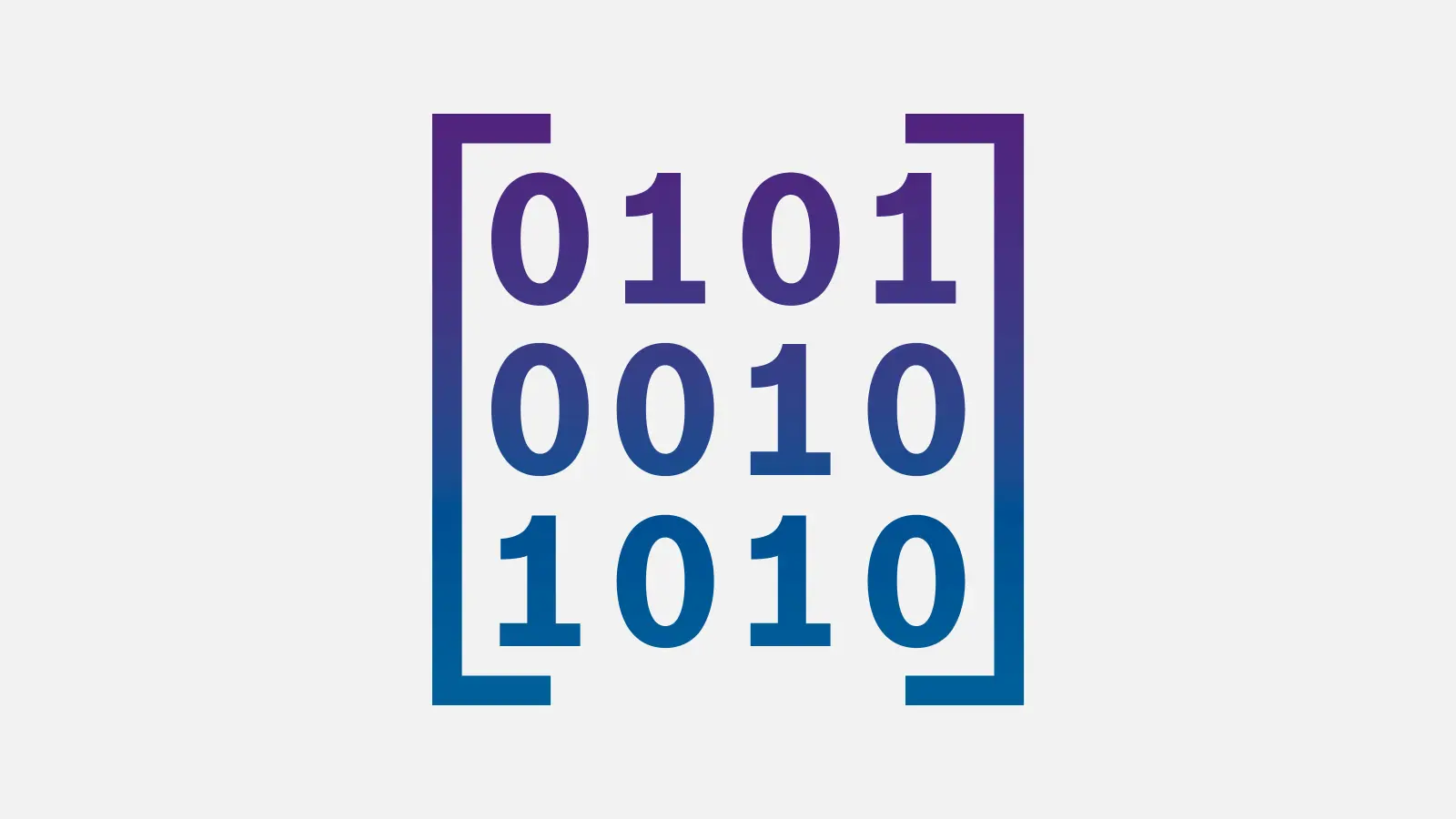 CtrlX AUTOMATION is a polyglot. Users can employ the ctrlX WORKS software and engineering toolkit to flexibly create apps using various scripting and programming languages such as C++, Python, Java, and Go, and new visual programming tools such as Node-RED and Blockly. Conventional programming is still possible, but no longer a must.
#3: It provides future-proof connectivity
With more than 30 interfaces, ctrlX AUTOMATION offers extremely versatile connectivity. It supports communication protocols such as EtherCAT, OPC UA, MQTT, Profinet, CAN, and IOLink. Since it is both open and platform-agnostic, the system architecture is ready to accommodate advanced standards such as 5G. Embedded in the control unit, apps communicate with one another via a special software layer called ctrlX Data Layer. This layer is accessible to edge servers which process data sourced directly from the machine without it first having to take a detour through a cloud. This fast data stream is a key prerequisite for Industry 4.0 in general, and for the internet of things (IoT), the industrial internet of things (IIoT), and applied artificial intelligence in particular. "Machine control, IT, and the IoT had been three separate domains in automation until ctrlX AUTOMATION unified them in a single end-to-end architecture," Krauskopf says.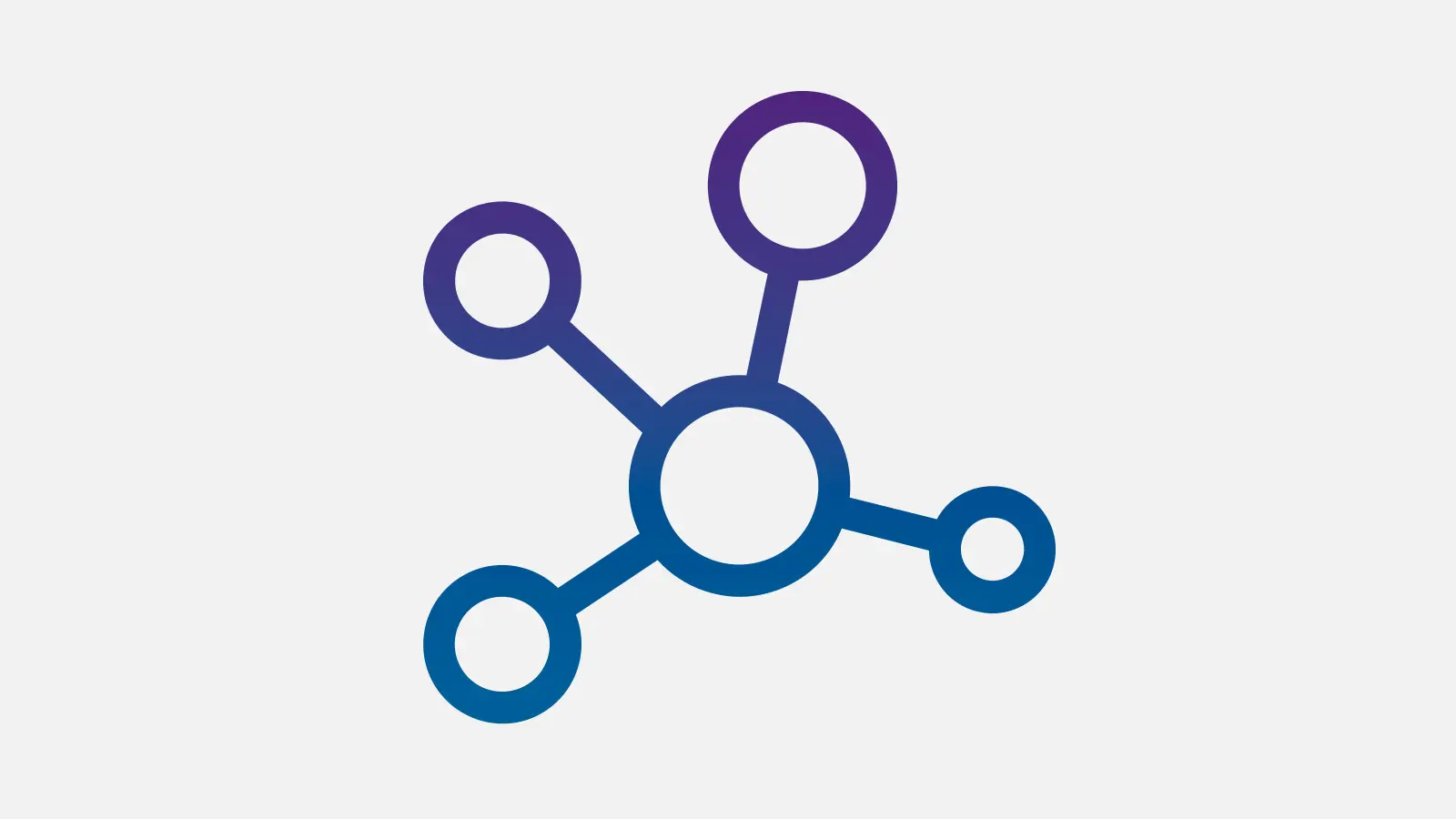 #4: It comes with IT security built in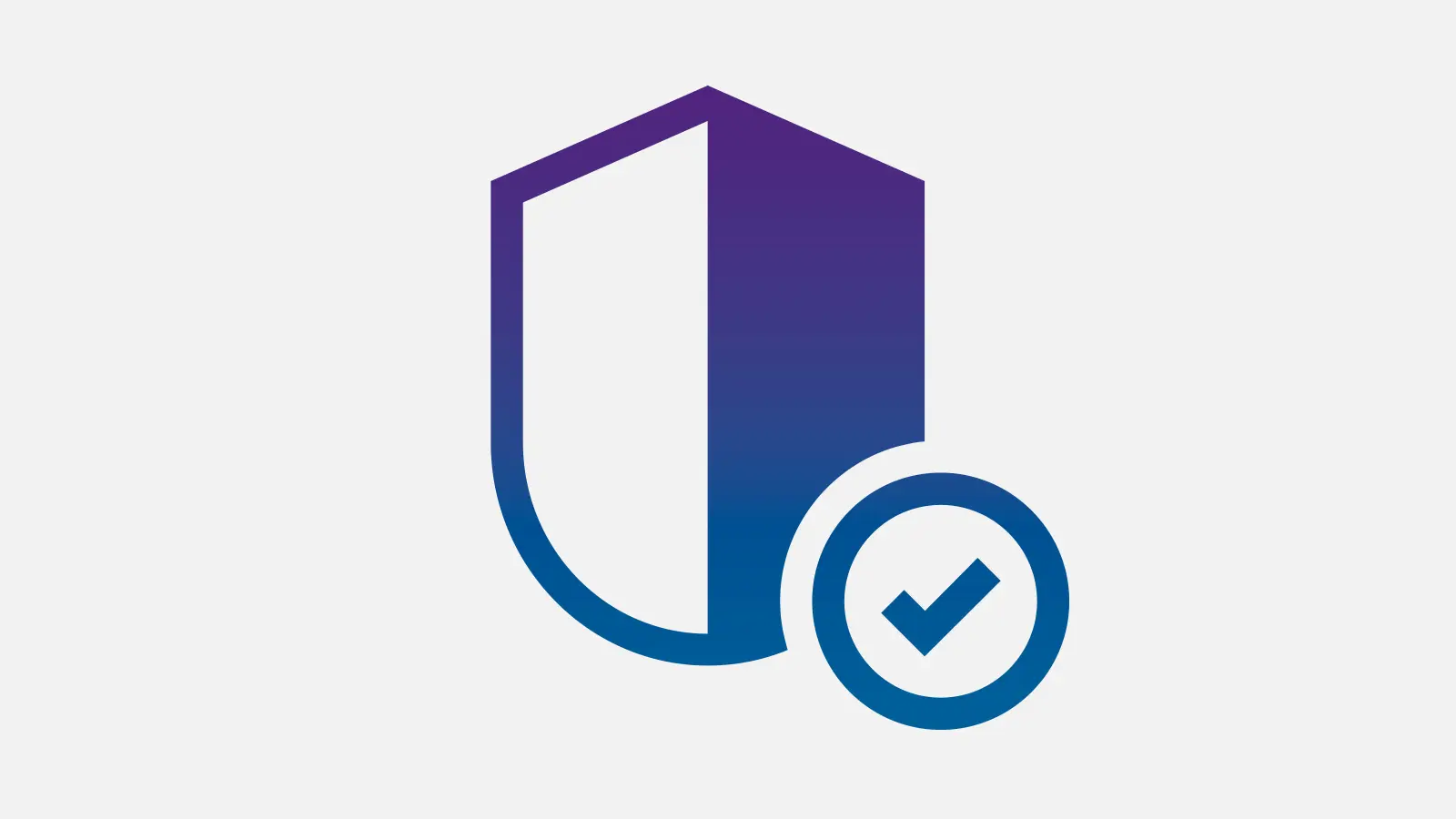 Most machines require hardware add-ons to provide IT security for manufacturing processes; ctrlX AUTOMATION comes with this security as standard. It features a combination of Linux, one of the most stable and secure real-time operating systems, and firmware that provides reliable protection against viruses and trojans. All network communication is encrypted. A built-in firewall arrests unauthorized data traffic; a configurable user management tool prevents unauthorized access. Bosch Rexroth's ctrlX Device Portal enables users to manage all smart ctrlX AUTOMATION components digitally and remotely over the internet, and to install security updates and new functions.
#5: It offers online configuration
Customers can use ctrlX Configurator to customize their solution online before buying the system. It doesn't take any special product knowledge to do this. The desired topology is easily assembled with graphical tools; ctrlX Configurator checks it for feasibility. And although software is figuring ever more prominently in factory automation, Bosch Rexroth is certainly not neglecting hardware. The company aims to ensure that all components remain serviceable for at least 25 years. Even a smartphone can't compete with that.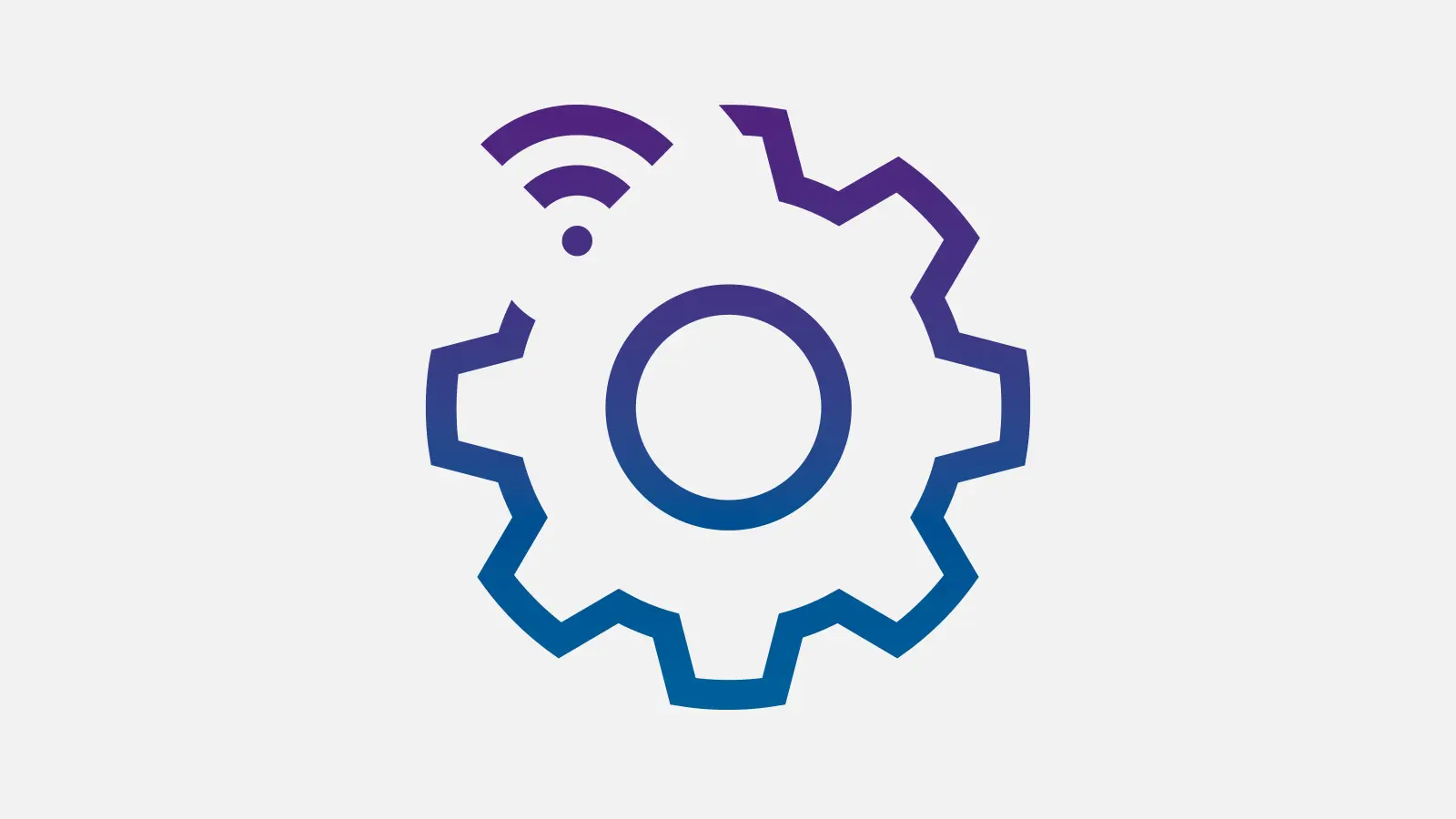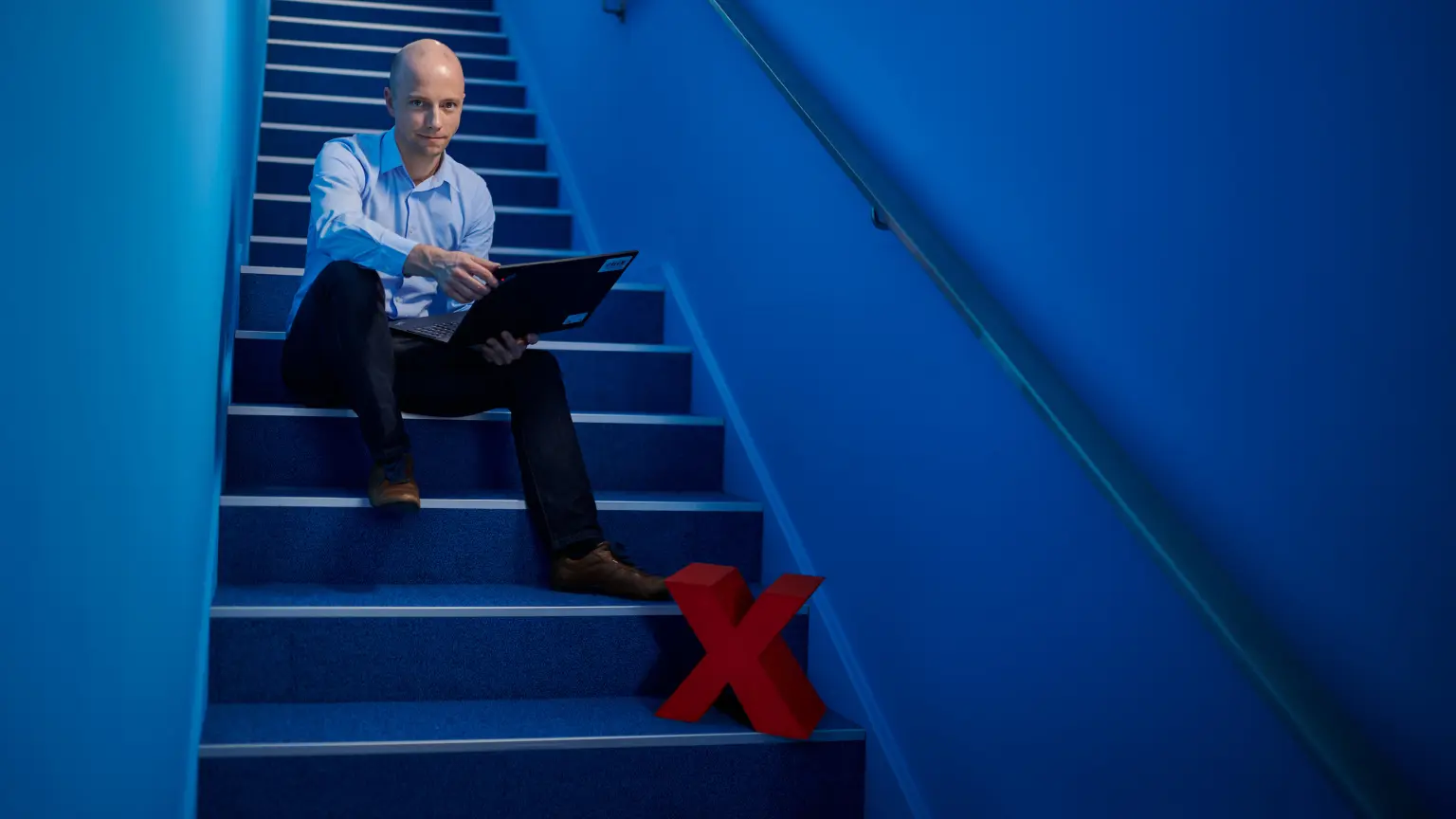 Sebastian Krauskopf
lead software architect at Bosch Rexroth
We're using ctrlX AUTOMATION to bring automation technology and the internet of things together.
Sebastian Krauskopf joined Bosch Rexroth in 2007 as a software engineer for control systems. He has been lead software architect for the new ctrlX AUTOMATION platform since 2017. "A change in mentality at the company and the willingness to combine legacy domain knowledge with new technologies was crucial to the success of this project," says Krauskopf, who spends much of his free time on a mountain bike or in the workshop building models.