Mary Houlihan found a passion twelve years ago that gives her great satisfaction, and brings happiness and joy to many people. She creates spectacular celebration cakes for her customers, in addition to her work as an Account Manager at Bosch.
Set temperature to "Happiness"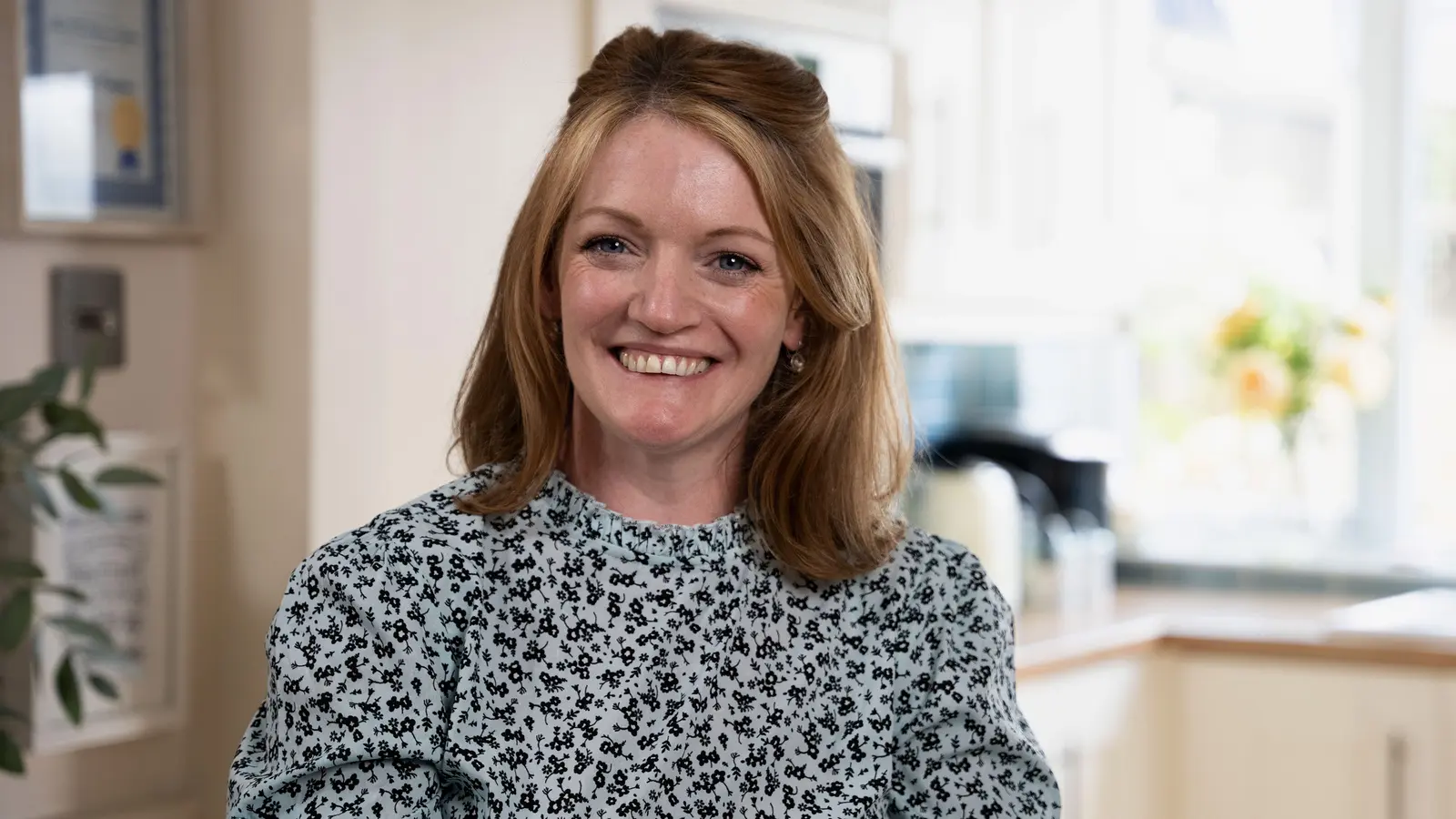 When Mary Houlihan talks about baking, it has little to do with recipes, mixers, and oven settings. Rather, she raves about love, passion, and happiness. To Mary, who is from the small town of Great Baddow in Essex, England, baking cakes isn't just a hobby. She finds fulfillment in creating them. This isn't just because the cakes taste good or look spectacular — though they do: to Mary, they are a sign of love.
YouTube
Video cannot be shown without your consent
She shares this vision with others, her customers and the people who follow her on social media. When she talks of creating cakes for weddings, for instance, she said, "To create the vision that my couples have for their wedding cake is incredible." It isn't just weddings, of course; any landmark is made better with a gorgeous cake. "Seeing the happiness in people's eyes when they first see a special birthday cake — that's a feeling that can't be topped."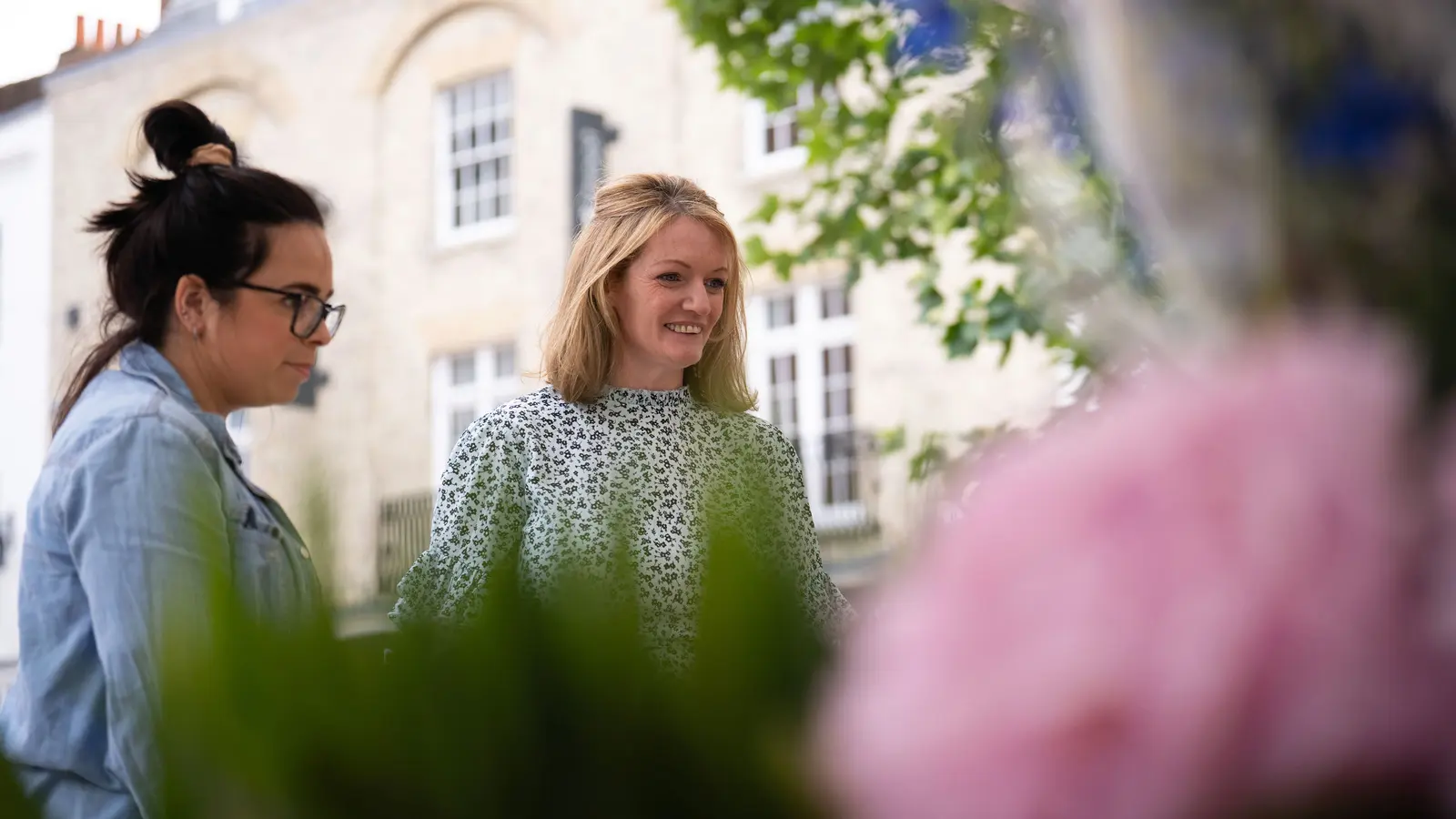 Mary did not expect to feel this way, when first she found herself in the kitchen all that time ago. It was a difficult time in her life, she said. She was in search of a new hobby. But it soon grew into more. "I had no idea it was something I could be good at, but it changed my life." She read books, devoted months to getting formal qualifications, and found her own style. She loves the first conversations with her customers; their ideas, themes, and style. She then works on the design process and purchases the materials. The cake is created gradually, developed from a plan agreed on with her customer, with a lot of her own creative flair and imagination added to the mix to bring it to life. "For me, it's no longer a hobby, it's a fulfilling and exciting business."
Mary bakes over 70 cakes in her kitchen each year for a variety of occasions. As she said, "It is wonderful seeing it all come together, having used your imagination to create it!" She has also led over 27 different cake-decorating classes, where she shared her passion and expertise with others.
This special passion for cakes exists alongside Mary's job as Commercial Account Manager at Bosch in Basildon. She has a full calendar and manages a busy family life, enjoying time with her husband and son. She credits the incredible support she gets from her family, and keeps a good balance by getting plenty of exercise as well.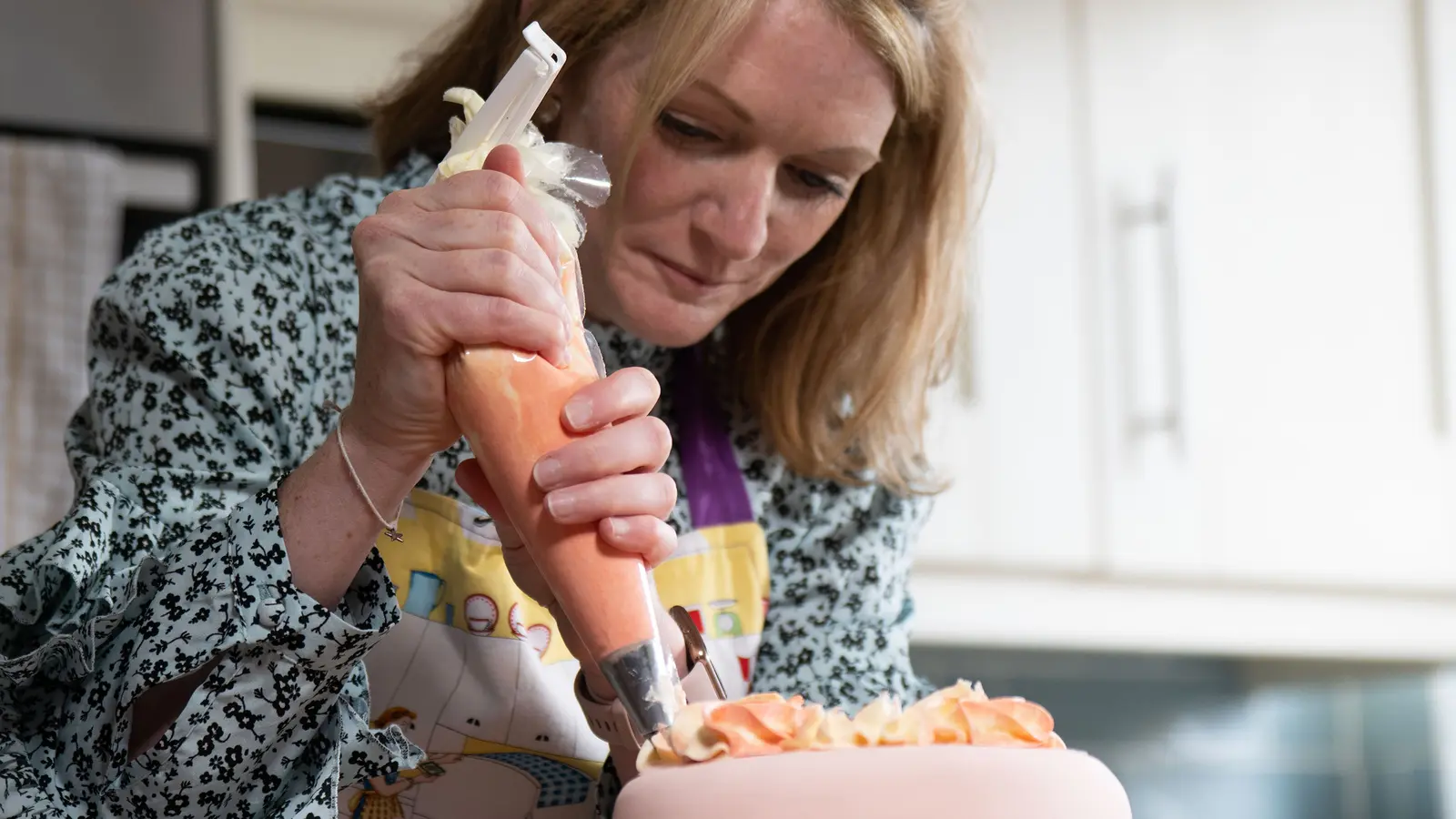 Mary enjoys being challenged. A couple approached her recently, looking for a superhero reveal cake for their wedding. The bride wanted the front to be elegant, but also knew that superheroes were an important element for her groom. "It was a great opportunity," said Mary. "In the end, each tier had a superhero on one side. It was a reveal cake with the best of both worlds. The groom said, 'My wedding cake dream has come true!'" Mary was delighted she had delivered on their vision.
The secret ingredient is love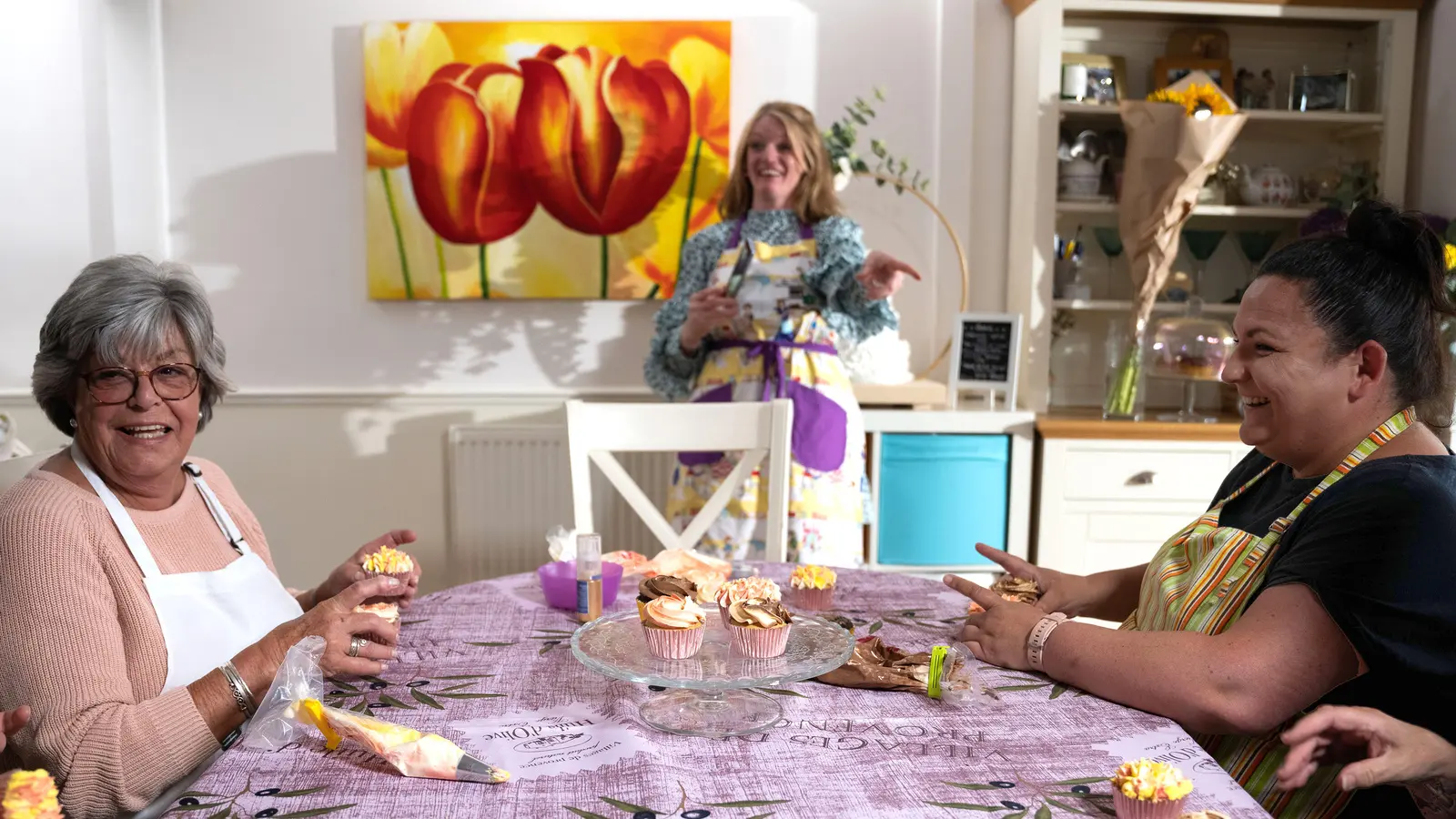 Mary's passion has gained her new and returning customers. Her fanbase grows online, on her Instagram and Facebook profiles, as well as in the "real" world. "There's so much I can still learn, so much I can pass on," she said. "It's a privilege to make wedding cakes, as it's the most special cake a couple will ever enjoy!"
She wants to continue her journey, as cakes are the gift of love. Mary truly has a lot of it to give.