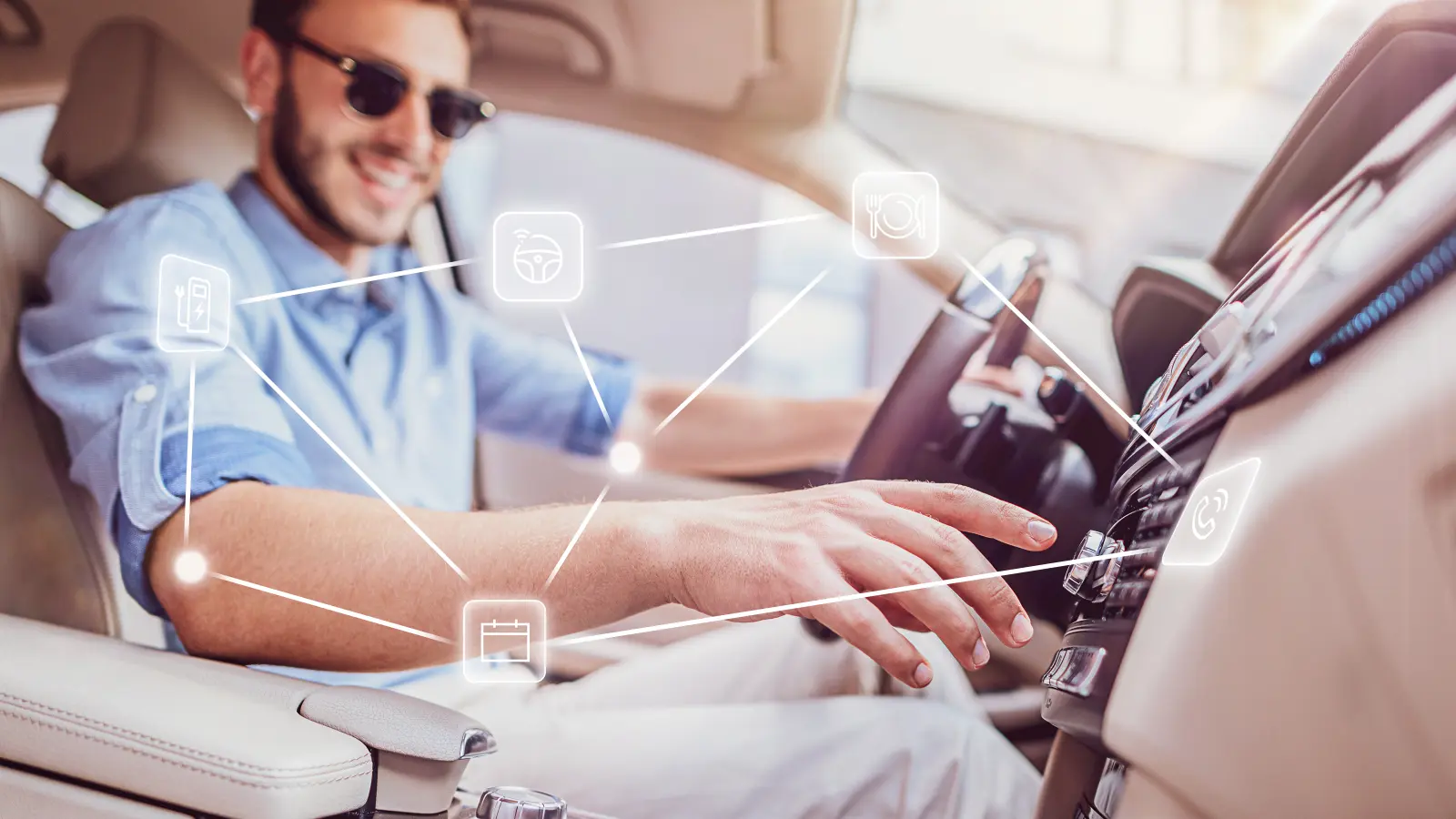 Assistance systems that are tailored to the user are the future of personalized driving. Bosch Research is working on systems whose interaction with the driver takes into consideration the current situation and context in order to provide appropriate recommendations – and this assistance is always mindful of the preferences and needs of the driver.
Personalized assistance systems
An appointment with a customer at 8:30 a.m.; take a detour around a traffic jam to get there; pick up the kids at 1:30 p.m.; charge the electric car beforehand and drop by the grocery store.
Structuring our everyday lives is often an amazing feat of organization that involves juggling work and personal commitments, and nowadays we have a wide variety of utilities and sources of information available to us to help us with this. Sometimes the choice seems almost limitless, which makes it difficult for us to find the right tool to use at the right time. So, having a reliable assistant at our side that is ready to support us and that even learns our personal preferences is increasingly important. With such multifaceted everyday lives, the assistance systems that help us will have to be highly personalized and highly adaptive.
Playing a particularly important role in our lives will be systems that reduce the burden on the driver – be it in terms of communication, finding a charging station for electric vehicles, or calculating the remaining battery range.
What form could future assistance systems specially tailored to the user take? And what do such systems need in order for them to be able to provide optimal recommendations? Bosch Research is working on personalized assistance systems whose interaction with the driver takes into consideration the current situation and context in order to provide appropriate recommendations – and this assistance is always mindful of the preferences and needs of the driver. To this end, Bosch is developing suitable algorithms and methodologies.
"Properly understanding the user and providing optimal assistance."
Susanne Rothermel, Mark Andrew, and Jürgen Lüttin, responsible at Bosch Research for user-, customer-, and market-oriented research of personalized assistance systems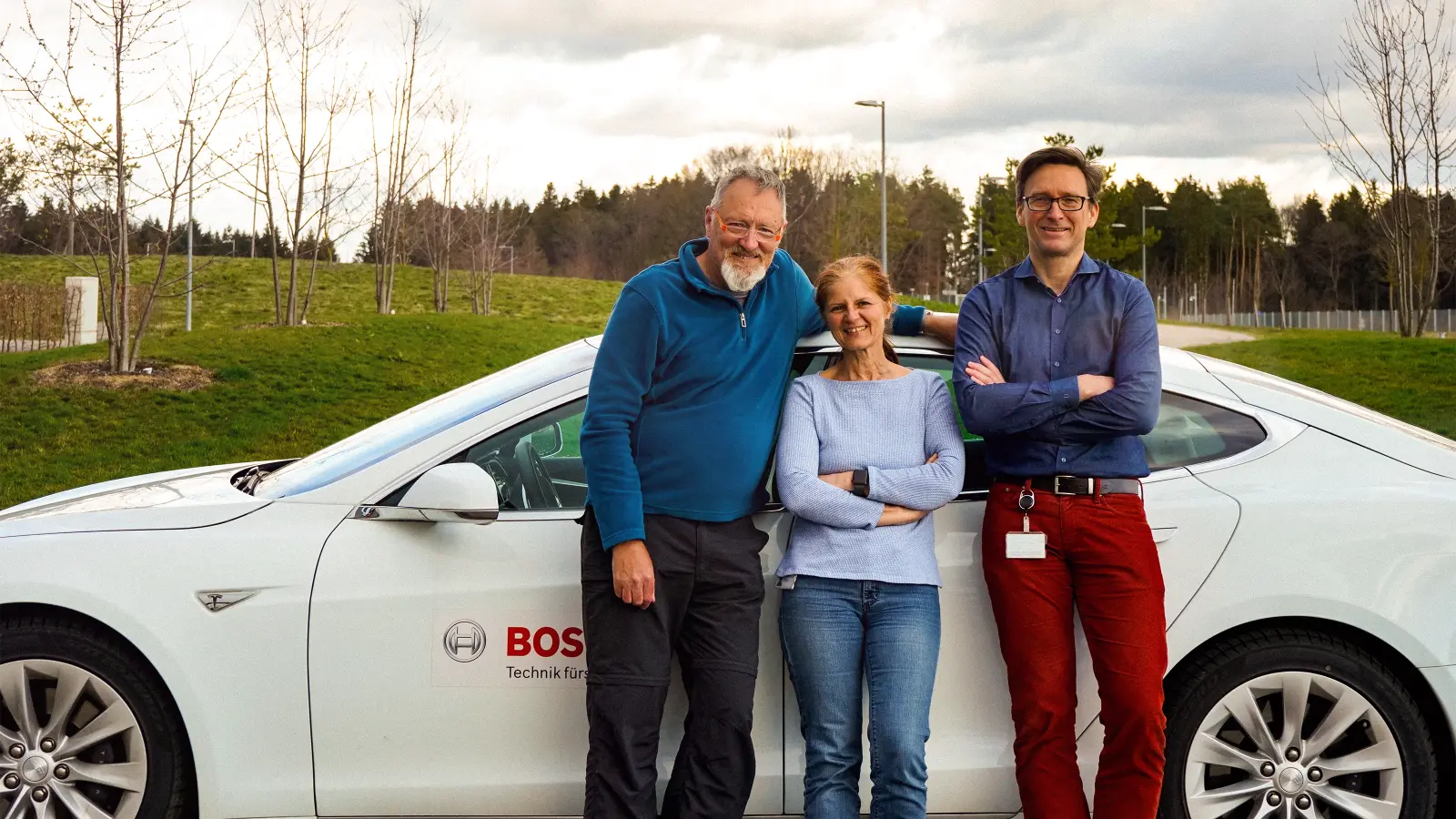 Assistance systems in the cockpit – linking innovations with one another
Existing and new challenges will have to be solved for future mobility. When developing new mobility solutions, it is not enough to just build vehicles with alternative powertrains – work will also have to be done on the infrastructure and on features that make driving a personalized experience with added comfort and convenience. Bosch Research is taking up these existing and future challenges and is working on user-oriented, innovative solutions as well as on connected mobility.
What this means specifically is that Bosch is completely rethinking personalized assistance systems and digital cockpits that make driving safer and more comfortable and convenient. How can systems become truly useful assistants that reduce the burden on drivers by doing the groundwork for them, thus optimizing future mobility?
When making recommendations to the driver, assistance systems must be aware of what services, products, facilities, and options are currently available and must also take the time and location into consideration. Thanks to connections with other applications and the associated data sharing options (e.g. access to the smartphone contacts or social media, like Facebook or Twitter), the in-car assistance system is able to learn continuously. This allows it to adapt itself optimally to the driver's current interests and wishes, ensuring the assistant gets to know its user very well.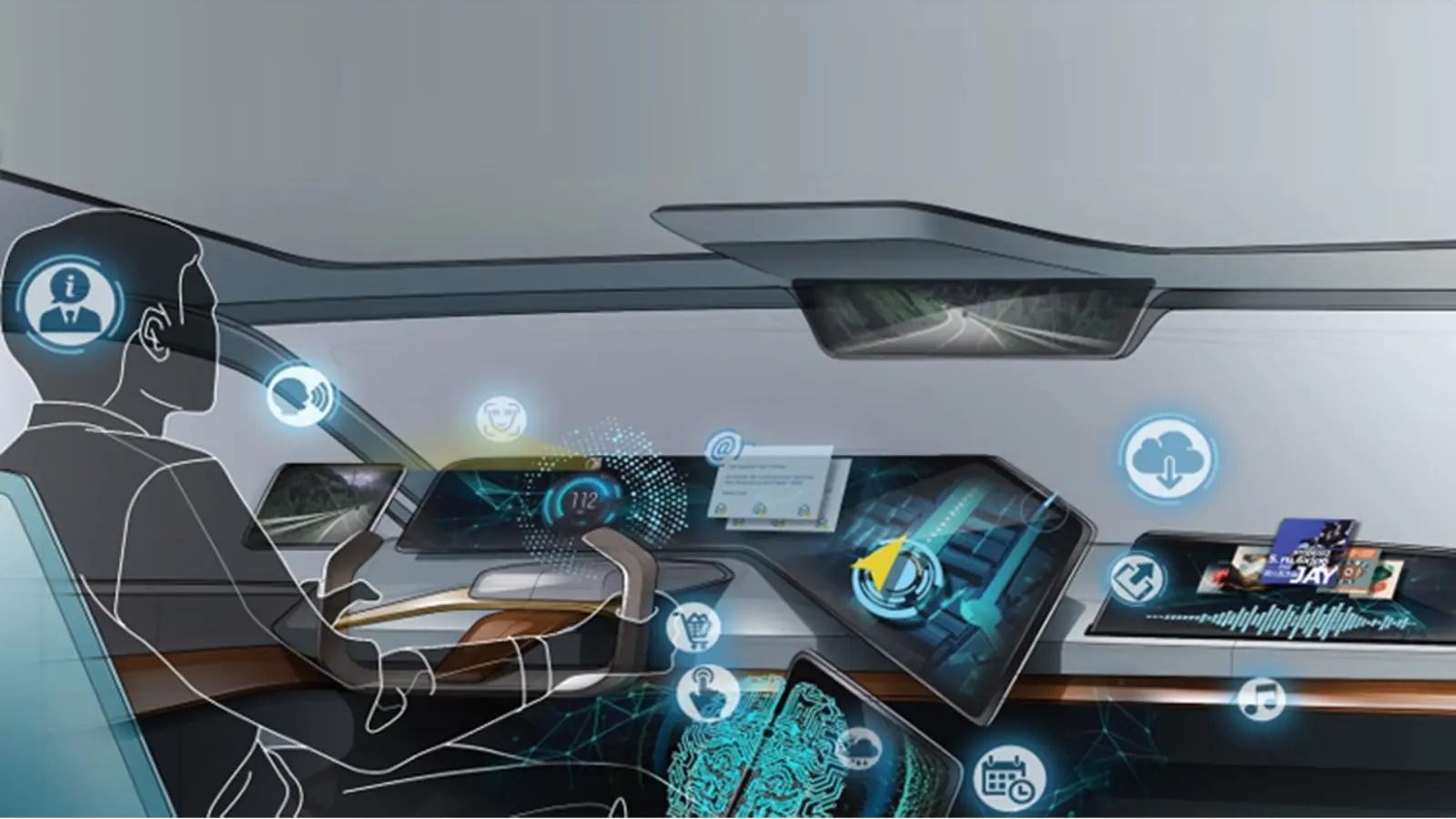 The interaction between the user and vehicle will play an essential role in modern assistance systems. In a pre-development project, Bosch is working on intuitive cockpit solutions that take the driver's personal preferences, the current situation and offer into account in the best way possible. This allows the driver to interact with content depending on the situation - using graphical, haptic, and speech technologies as well as touch and gesture control. For instance, the system will provide drivers who are getting drowsy with the tip that within the next ten minutes they will be driving past a hotel from one of their favorite hotel chains. The hotel reservation and planning the charging process are then all taken care of by the system. Furthermore, the entire interaction is voice based, so drivers can always keep their eyes on the road.
In other words, this is a smart system that simplifies the task of driving and provides situational assistance. This is what the future of mobility will be all about – systems must become interconnected and connected mobility must become an integral part of our everyday car use.
Connected mobility and the fascinating issue of innovative assistance systems
Whether it be an electric motor, combustion engine, or fuel cell, the question of the type of powertrain to be used is matched in importance by the issue of in-vehicle assistance systems that make driving more comfortable and convenient. A major issue in electromobility is, for instance, the concern some users have regarding charging or, to be more specific, with regard to finding a charging station within the remaining range and the associated anxiety that electric vehicle use can elicit in this context.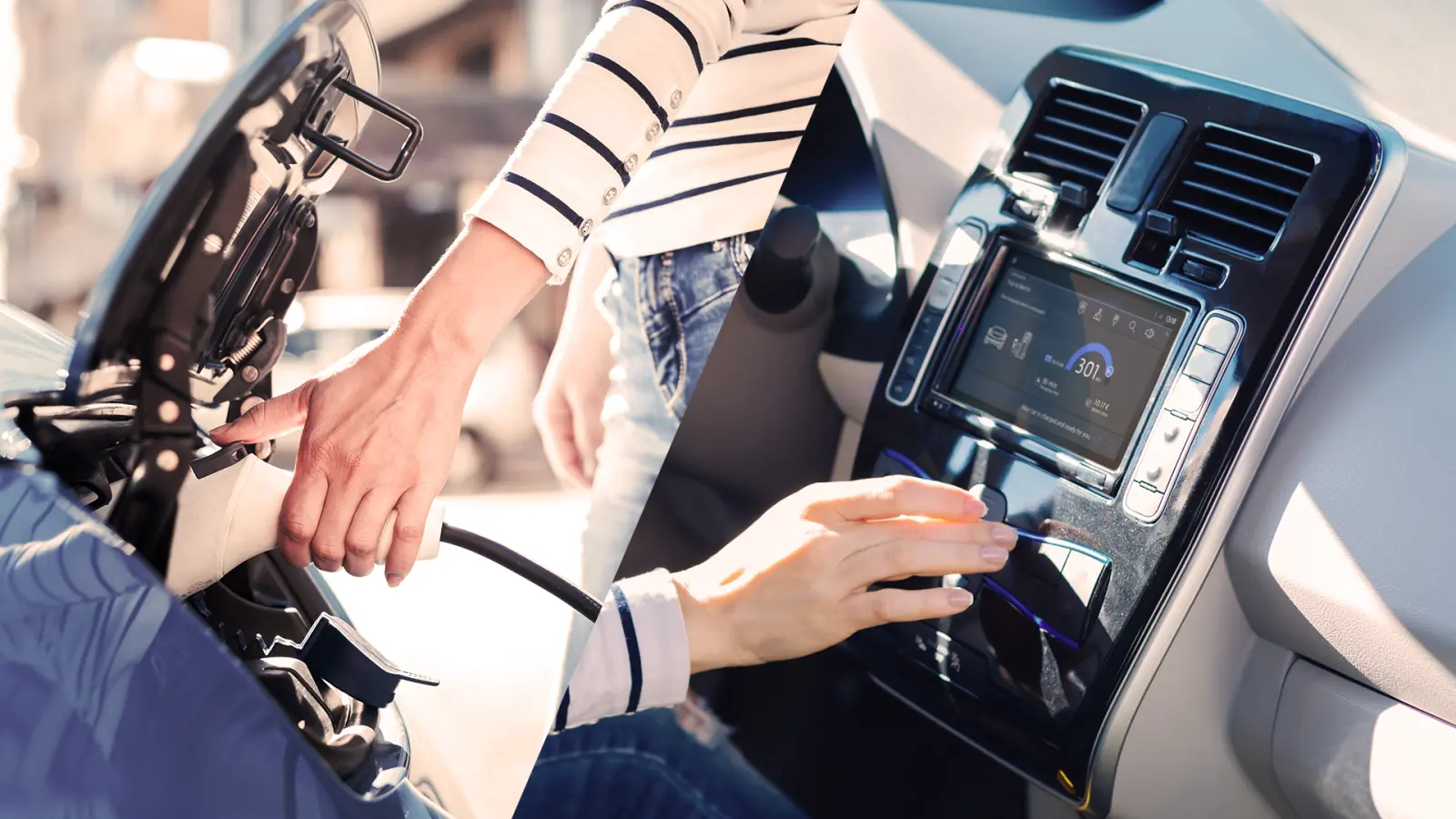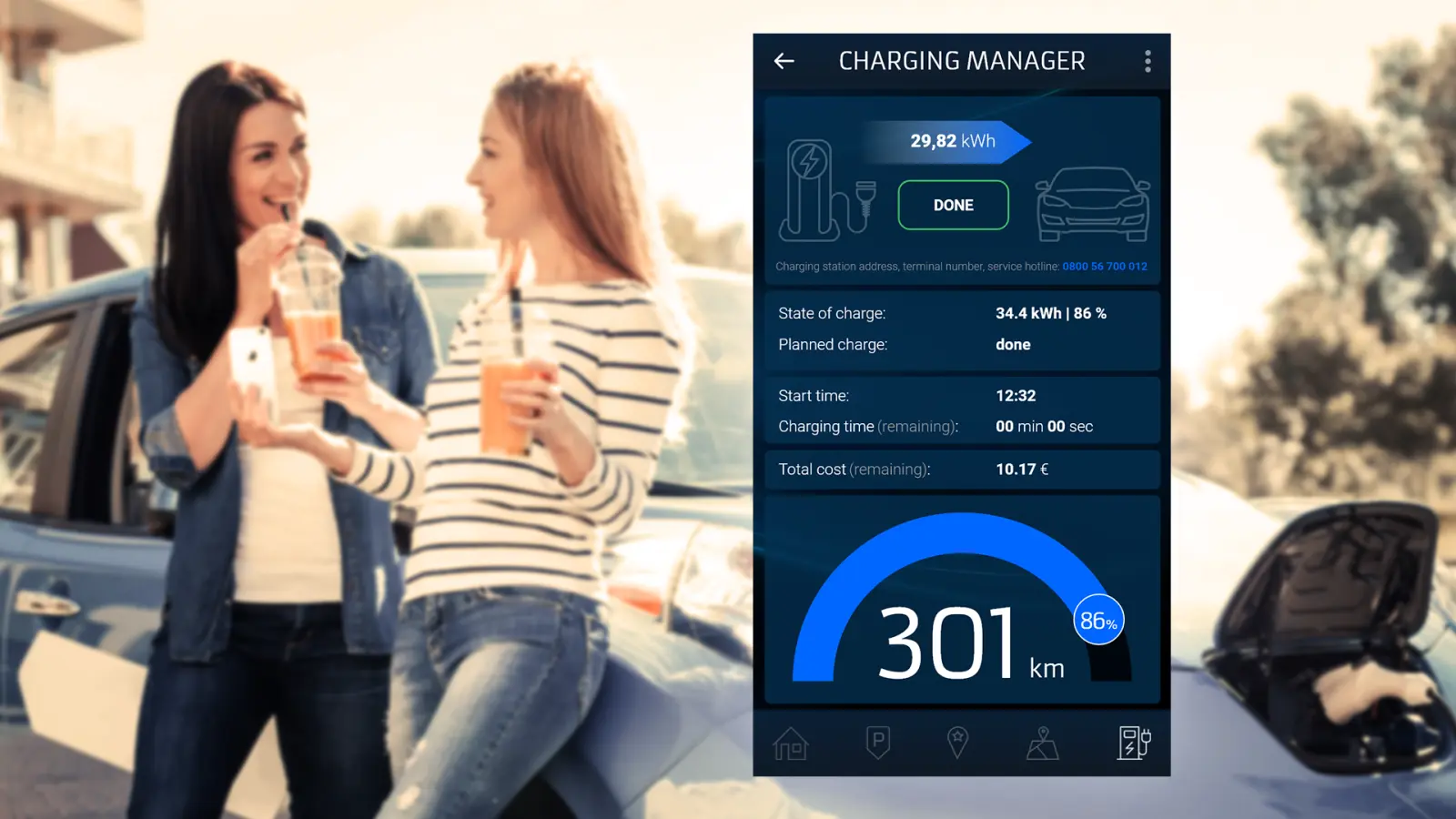 With its cloud-based Convenience Charging service, Bosch has, in just four months, developed the prototype of a predictive system that assists drivers of electric vehicles with planning the battery charging process. It knows about all the charging stations along the route and can use this information to plan ahead and schedule optimal charging stops. The system uses an algorithm and various parameters relating to the vehicle and its surroundings (e.g. energy consumption, driving style, and current traffic situation) to precisely calculate the vehicle's remaining range and then suggest charging opportunities that are available on the route. This assistance system, which will be available at the end of 2019, is the result of interdisciplinary development work by four teams from Bosch Research and various Bosch divisions.
Convenience Charging from Bosch revolutionizes the charging process. In future, it will allow, for instance, the preferred charging station with the lowest electricity price to be reserved in good time so that the driver makes it to their next appointment on time. Or the next charging stop can be coordinated with a short break at a favorite café thanks to a notification provided by the system.
YouTube
Video cannot be shown without your consent
The Bosch vision of the future with added value – already today
With intelligent solutions such as Convenience Charging, Bosch indicates the direction in which future assistance system concepts should be heading. Thanks to the close coordination of the Bosch Research activities with the individual divisions responsible for marketing the products, Bosch's vision of the future with its real added value can already be experienced in practice near-term – through smart, connected applications that make driving a car a more personalized, comfortable, and convenient experience. With the user and customer feedback that will be gained, Bosch Research is able to align its activities more precisely with the future requirements of users and the market. This enables Bosch to design solutions that provide an indication of how the future of assistance systems will look.