In signing a long-term agreement with the Turin club Juventus, Bosch has managed something many soccer players can only dream of. The contract makes Bosch the sole energy supplier for J-Village, the new home of this illustrious team. For Italian soccer's champion of champions, this means peace of mind above all. An interview with the Bosch IT engineer Massimo Rosta.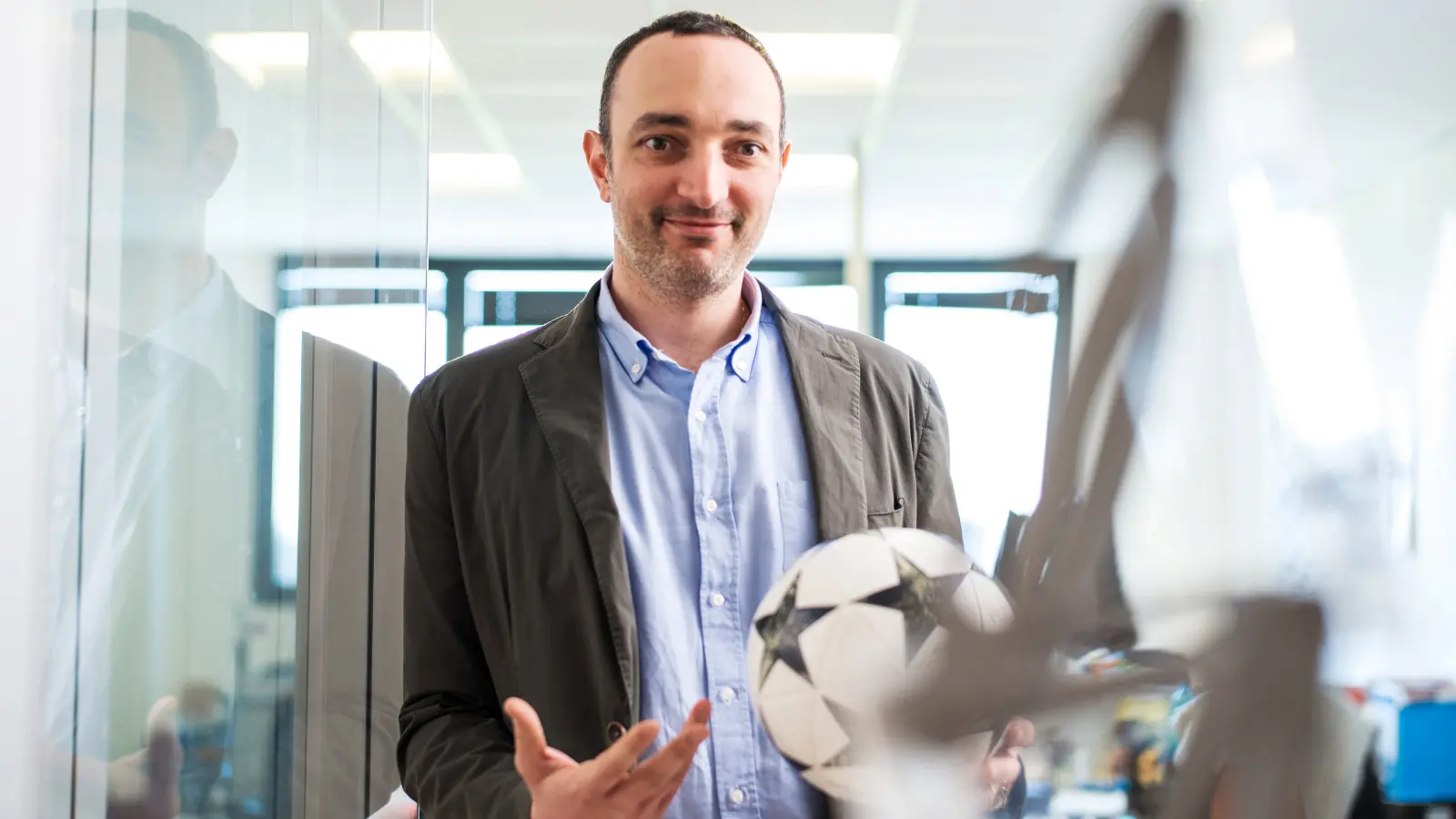 In the Bosch monitoring center in Carpi, the IT engineer and his team keep an eye on some 700 cooling and heating systems in Italy, including J-Village. It's not his first encounter with the soccer world. In 2010, he worked with José Mourinho, then manager of the Milan soccer team Internazionale, to develop sensors in shin guards that precisely recorded players' movements. In his leisure time, Rosta makes balsamic vinegar for home consumption.
How does it feel to be signed by Juventus?
Pretty flattering; just as long as nobody expects us to score game-winning goals. Seriously though, what they expect from Bosch is something completely different. Our job is to supply heating and cooling energy. It was a
tremendous challenge to plan and realize the supply of energy to a complex as big as J-Village in the space of just one year. You could say it was like playing in the Champions League. Now we have to keep up the good work.
What exactly does Bosch offer Juventus?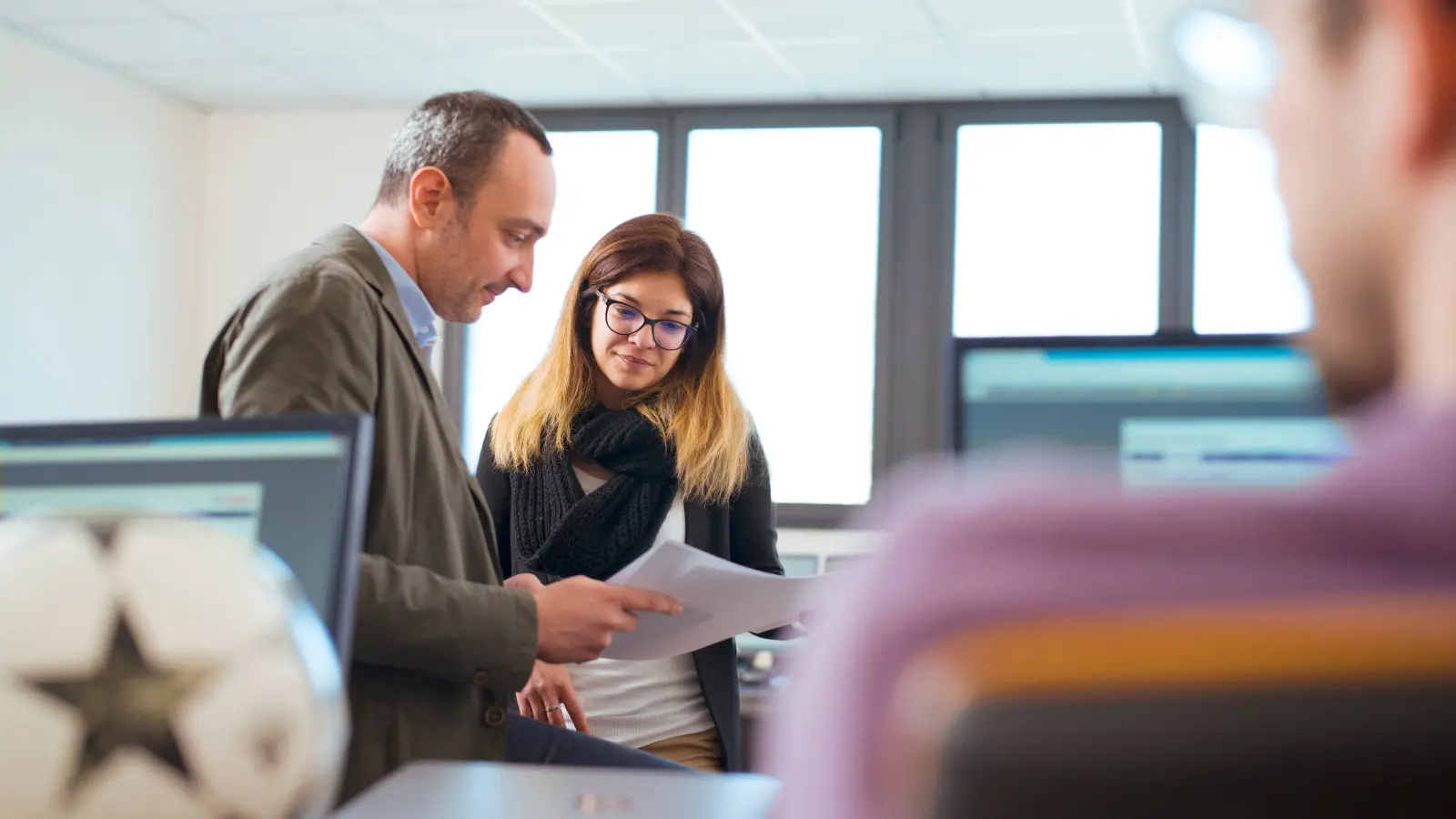 We're responsible for the operation of the equipment used at J-Village, as well as all maintenance work. We ensure the quality and reliable availability of heating and cooling energy as needed. Bosch also provides personal support and other services around the clock. If any issues arise, we have to make sure that the right experts for the job are on the spot as quickly as possible. In such cases, our experience is invaluable. To date, we have installed some 700 systems of all sizes in Italy. Specialists at our monitoring center in Carpi, Italy, monitor and control most of these systems. We keep an eye on J-Village, and Juventus, 24/7.
700
Energy-supply systems have so far been installed by Bosch in Italy. Most of them are watched over from the Bosch monitoring center in Carpi.
And Bosch bears the full risk?
As a service provider, we believe it is good sportsmanship that we should bear the full risk. If you're on site and working there for 15 years, as is the case with Juventus, it's bound to be that way. That's how it is with most of our systems, even though the partnership may not always last so long. Our customers benefit from the full range of our expertise, right from the planning and installation stages. This alone will save users of our systems as much as 20
percent on operating costs. Moreover, we even monitor and operate the systems ourselves. In return, our partners enter into multi-year business relationships. During this time, our customers don't need to worry about anything. And they can always count on just one point of contact. In the case of Juventus, it comes down to this: Bosch invested 2.5 million euros in the plant. And we will pass the ball back and forth for many years to come.
Do customers appreciate this business model?
For our customers, the advantages are obvious. Most importantly, they don't need to make any large, one-time investments. This gives them more room to maneuver. And service agreements allow customers to budget financial obligations years in advance. Our customers pay only for the energy that they actually use; we are responsible for providing this energy. Furthermore, there is no red tape. We handle all the administrative tasks and official contacts ourselves. This is a new business model for Bosch as well. It will be worth it. After all, we know this business well. And that means peace of mind for both us and our customers.