Bosch started marketing his products in London, the company's first venture into a market outside Germany. The internationalization of the company had begun. Today, 125 years later, the United Kingdom is Bosch's second-largest sales market in Europe after Germany. It's worth taking a second look at those 125 years, which have been marked by highs and lows and, more generally, by an atmosphere of close partnership and collaboration.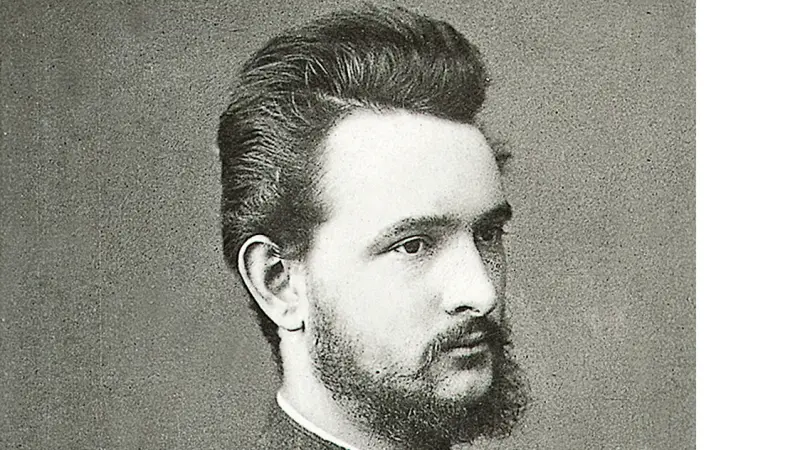 In 1885, Robert Bosch wrote a letter to his fiancée, Anna. The letter includes the line: "I do believe that I could become quite fond of it." What he meant by "it" was the United Kingdom. Swabians are notoriously uneffusive, and a statement like this was tantamount to a declaration of love for the country. While working at the Siemens plant in the London suburb of Woolwich, the 24-year-old Bosch had had an opportunity to get to know the country and its people. He got on well with the locals, learning from the discussions he had with them, mostly in pubs. These encounters with the country's people and economic strength in the late 19th century inspired him as an entrepreneur. "I often thought about ways of gaining a foothold in Britain," he wrote.
By 1898, that time had come. The United Kingdom played a pioneering role in the automotive industry. Car makes such as Wolseley, Napier, Rolls Royce, and Vauxhall needed reliable ignition systems — something Bosch could deliver. Accordingly, Bosch partnered with Frederick Simms, a Hamburg-born British national, to set up Compagnie des Magnétos Simms-Bosch. This company distributed magneto ignition devices and installed them in cars in Britain, France, and Belgium.
When Bosch and Simms parted company in 1907, this business was continued by Bosch Magneto Company Ltd. The company's location in the center of London quickly became too small.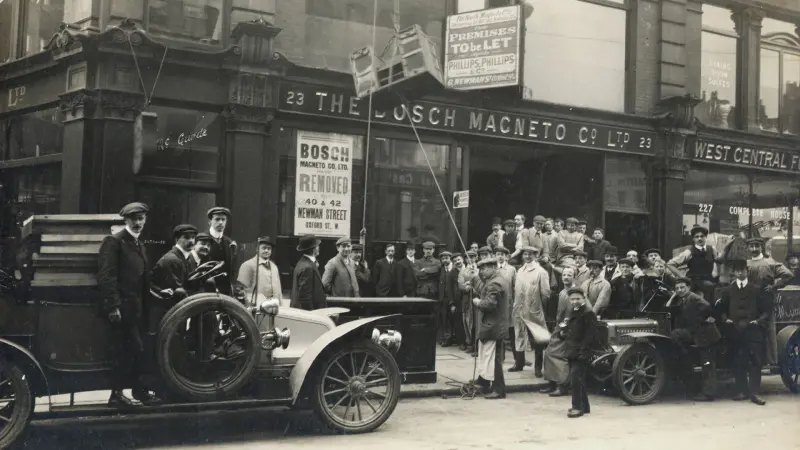 The management team of Arthur Bennet, John Stevens, and Emil Schwer decided to build new business premises on the adjacent Tottenham Court Road. The first part of the new building was opened in 1913. Since business was continuing to boom, the company kept building. However, the outbreak of the first world war in 1914 put an end to this growth. The British state confiscated enemy property. In 1917, it sold everything previously owned by Bosch to Vickers, a mechanical engineering and armaments company.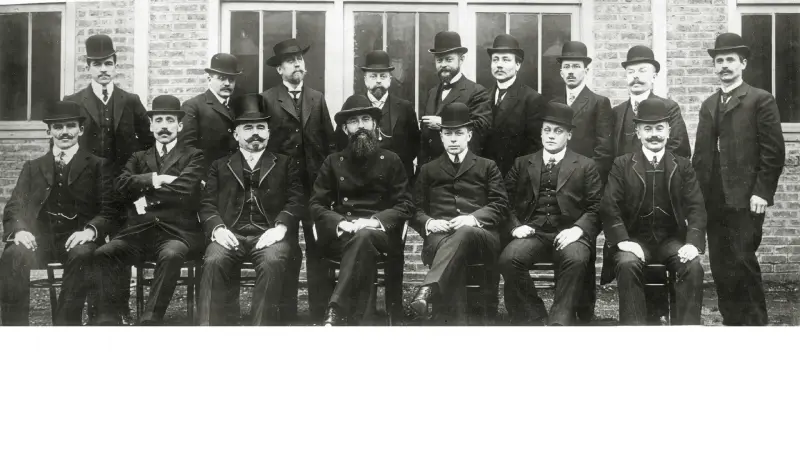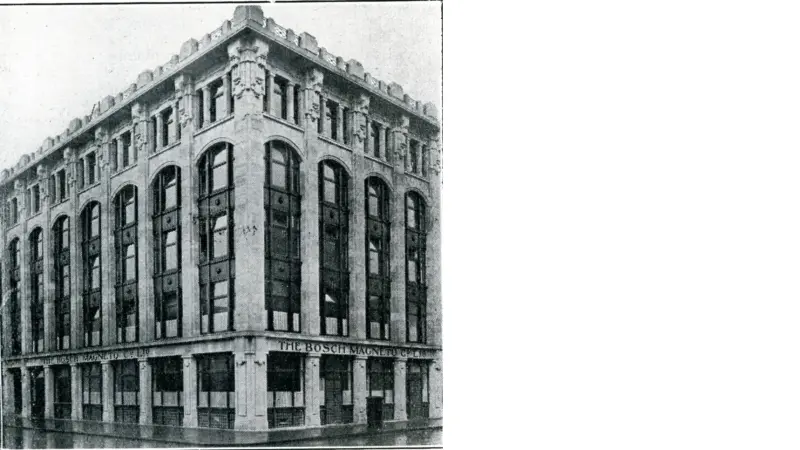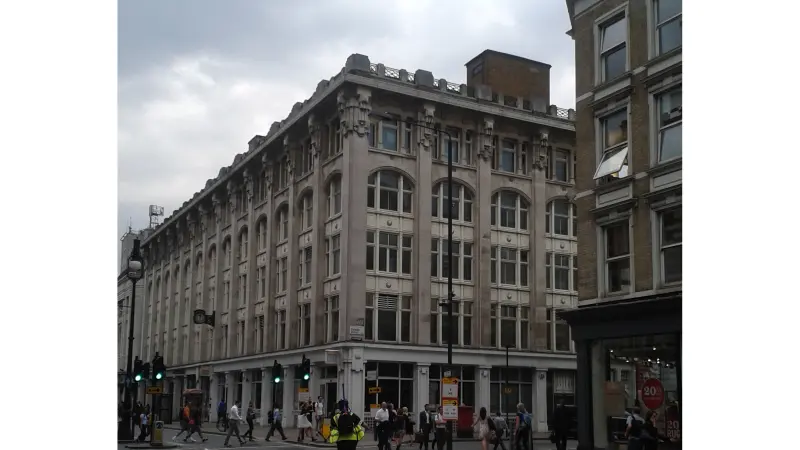 Through it all, the management of the former Bosch Magneto Company maintained close ties with Bosch. In 1919, John Stevens took on the task of distributing Bosch products through his own company he had established in London. With a representative in England's capital, Bosch established a new company, Bosch Ltd., in the Scottish city of Glasgow in 1924. At the same time, Bosch started looking for British partners with whom it could set up joint manufacturing operations in the country. A potential partnership with Vickers fell through at the last moment due to conflicts over the venture's name.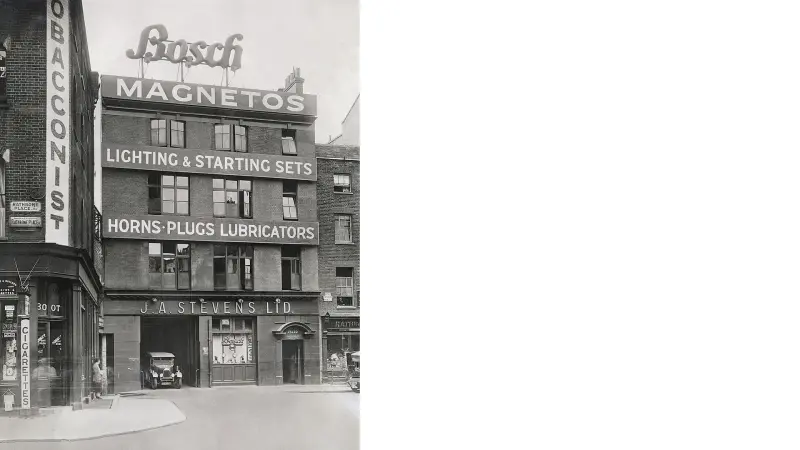 In 1931, though, Bosch finally found a British partner in C.A. Vandervell (C.A.V.), a subsidiary of Joseph Lucas Ltd. Bosch brought its patents to the table, while C.A.V. provided a manufacturing site in London. The alliance was close and trusting. Workers from the two companies met regularly on site in London and Stuttgart to exchange ideas, with skilled workers often spending an extended period of time at one of the two locations. Bosch Ltd. was merged with C.A.V. to form C.A.V.-Bosch, which became the base for the company's activities throughout Britain. In the late 1930s, shortly before the second world war, Bosch sold its shares in the joint venture to Lucas to avoid the threat of expropriation.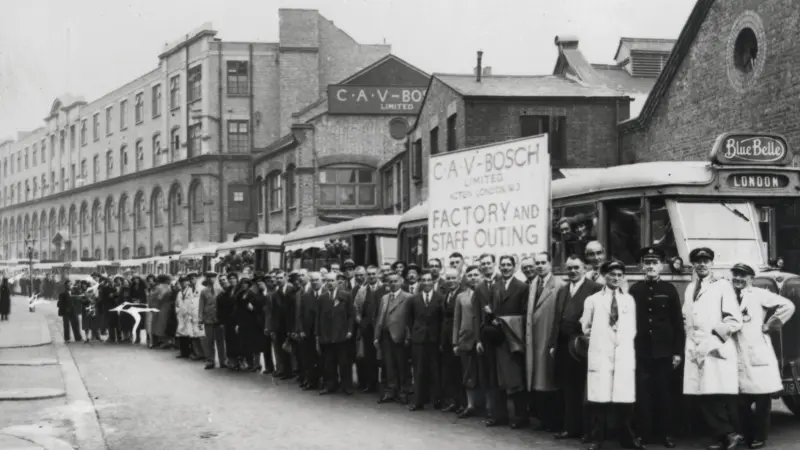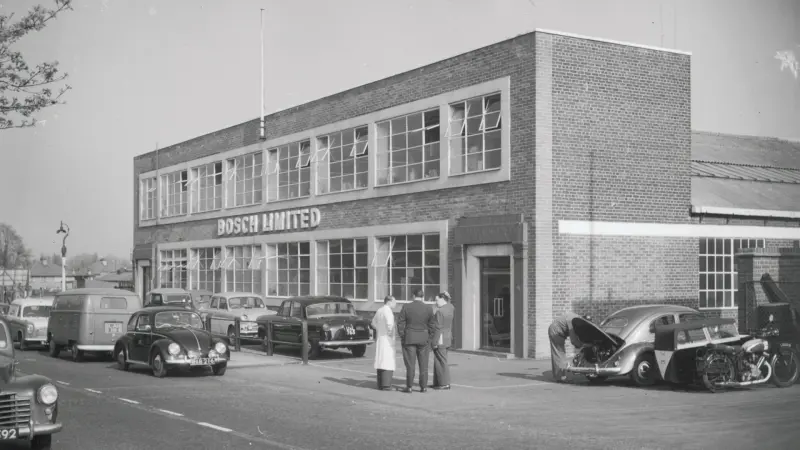 Thanks to their relationship of trust, the partners signed an agreement giving Bosch the right of first refusal to buy back the shares. In 1954, Bosch bought back Bosch Ltd., which had been spun off from the pre-war joint venture. It was the nucleus for today's regional company in the United Kingdom. The turbulent decades of international conflict gave way to a long phase of growth. Along with automotive technology, British customers were able to buy household appliances, power tools, hot-water boilers, and radio equipment. However, most of these products were not made locally.
It was not until the 1990s that this changed substantially, when the company – which had been renamed Robert Bosch Ltd. in 1975 — took over the garden tools manufacturer Atco Qualcast (known since 2007 as Bosch Lawn and Garden) and the heating technology producer Worcester. Perhaps more than any other venture, Worcester Bosch and its purpose "warming lives, protecting our future" is an expression of what Bosch has stood for in the United Kingdom for 125 years: excellent collaboration. And this spirit of collaboration is marked above all by a commitment to sustainability. For example, Worcester has developed innovative products such as its H2 boiler, which can be switched from gas to full hydrogen operation in a few short steps.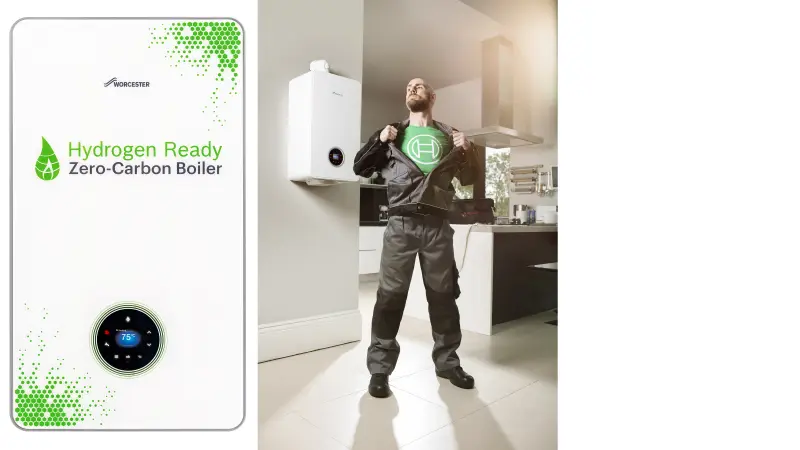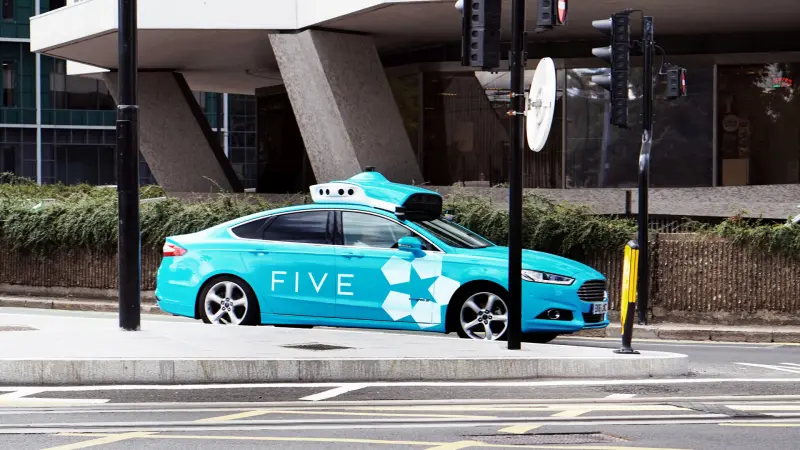 New inspiration also comes from the partners with whom Bosch has started working in recent years, such as Ceres (for the manufacture of solid-oxide fuel cells), Five, Europe's leading startup in the field of automated driving, software development, and solutions for artificial intelligence, and Protec in the fire and security business. Today, all the Bosch Group's business sectors operate in the U.K., at some 50 locations. The past 125 years of Bosch in the United Kingdom have shown again and again that the company and its workforce are capable of withstanding crises and conflicts. The future looks bright.