Shorter reaction times, fewer errors, and clearly assigned tasks — the Nexeed Production Performance Manager is the systematic and sustainable tool to optimize production. The software acquires and harmonizes data from a wide variety of shopfloor sources almost in real time, and forwards it in processed state to the employees.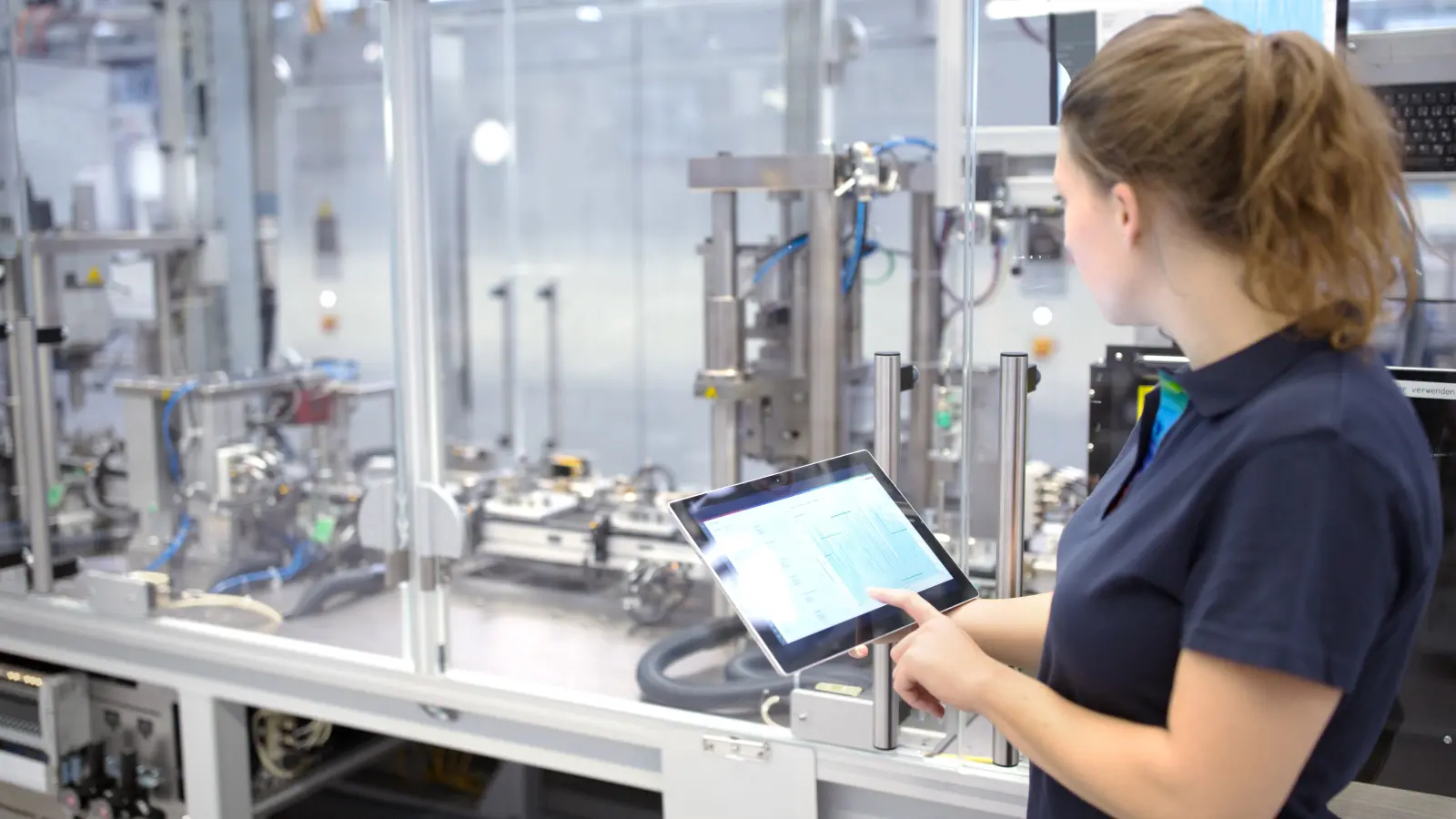 The Nexeed Production Performance Manager shows the current state of production in the plant. The software offers a complete overview, both of the current state of individual machines and the complete production system. The simple control configuration allows maintenance personnel to be proactive in their maintenance tasks with as little downtime as possible. Product quality can also be improved due to continuous monitoring and logging of process data.
The software tool operates as a stand-alone solution, but thanks to its open interfaces, it can also be combined with other solutions, for example as an extension within Manufacturing Execution Systems (MES). In addition, customers benefit from the existing and continuously growing eco-system and the open Industry 4.0 standard Production Performance Management Protocol (PPMP) — for simple and rapid machine integration.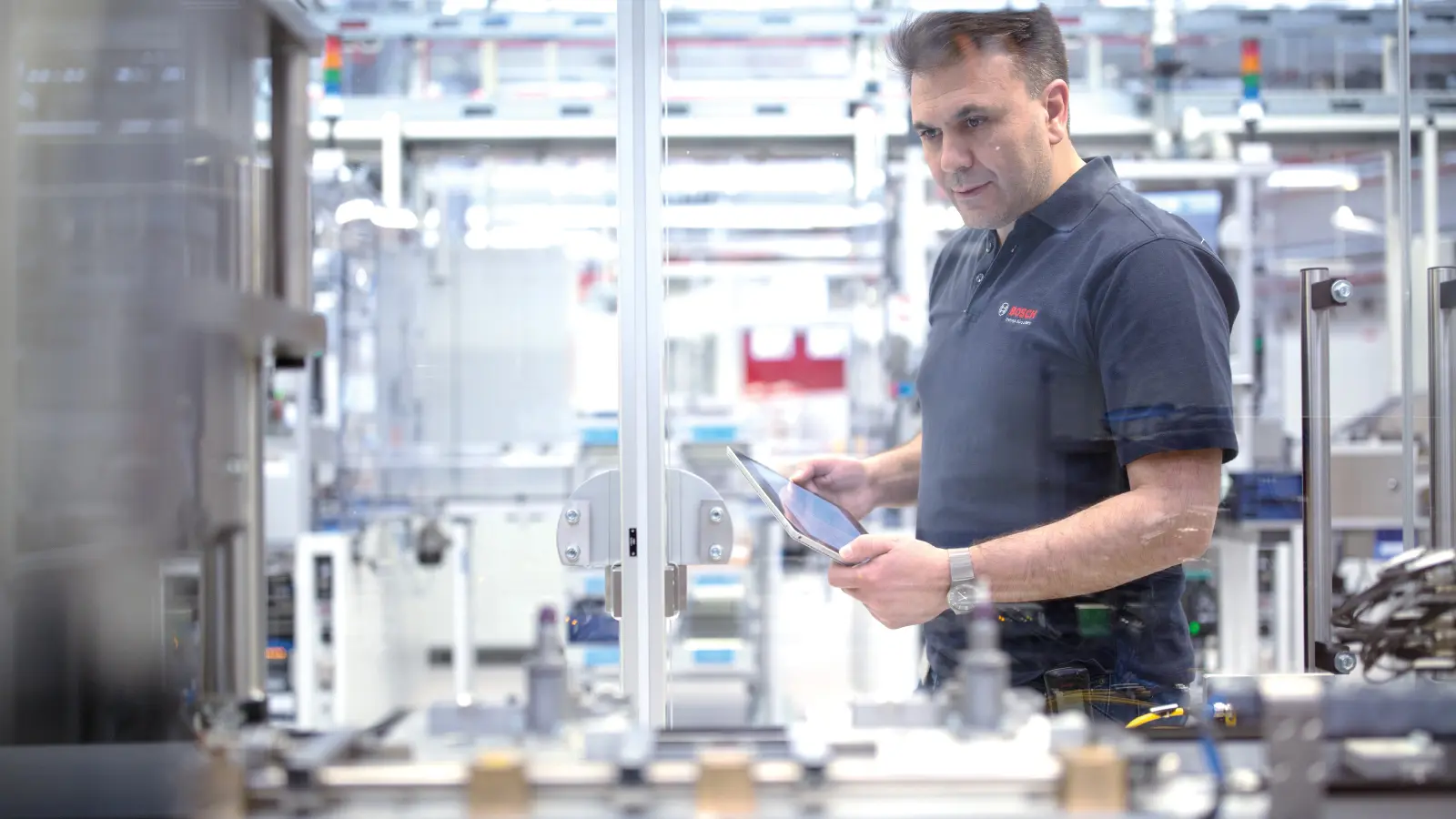 Increased competitiveness
The software solution acquires, visualizes, and forwards all data along the added-value chain to employees as defined events. Advantages at a glance:
Greater availability
Up to 15 percent greater machine availability by predictive maintenance
Higher production output
Five to ten percent higher production output thanks to reduced rejects
Full transparency
Machine and process data available live at all times
User-friendliness
Employees can add expert knowledge even without any IT knowledge
Flexible and safe
Maximum flexibility and safety for future applications thanks to modern software architecture, documented interfaces, and open standard
What the software does
The Nexeed Production Performance Manager consists of a module, scalable system that is fully tailored to the customer's applications.
Continuous condition monitoring for maximum transparency
Live process data analysis
Production errors and process deviations reduced to a minimum
By configurable rules, automated messages, and task assignment
Flexible Industry 4.0 all-purpose tool
For customized applications in the plant
OSRAM Ticket Manager app for employees
Bosch has networked more than 80 different machines of varying ages for the OSRAM Lighting Group in Berlin. This plant for xenon vehicle lamps now has an "OSRAM Ticket Manager". With this technology, the company supports its employees on the path toward flexible, networked production.
The core technology is the Nexeed Production Performance Manager which "translates" machine data from a variety of formats into a common language
and processes it into useful information. Using an app, employees can now stay informed about the status of their systems at all times. Pending tasks, such as maintenance work, or deliveries of materials are displayed, organized, and evaluated in easy-to-understand form and assigned to an employee with the appropriate qualification.
Successful Industry 4.0 partners: Bosch & OSRAM
YouTube
Video cannot be shown without your consent