Pulling a sled, hurrying from place to place, flying around... That sounds exhausting. No wonder Rudolph's crew is not in the mood to work this year. Good thing Bosch equipped Santa with an eBike for a tour all over Europe to make stressed people smile!
Hamburg ahoy — the Christmas tree challenge
Hamburg is the first city on Santa's tour of Europe. There's a festive mood everywhere, along with the smell of gingerbread and pine needles. Santa sure feels at home in Hamburg. His eCargo Bike would let him deliver up to 80 kilograms of gifts. But the first thing he has to do is visit the Christmas tree market: with the average Christmas tree weighing in at about 10 kilograms, transporting such a bulky tree can be a real chore in the stressful run-up to the festive season. Can Santa help…?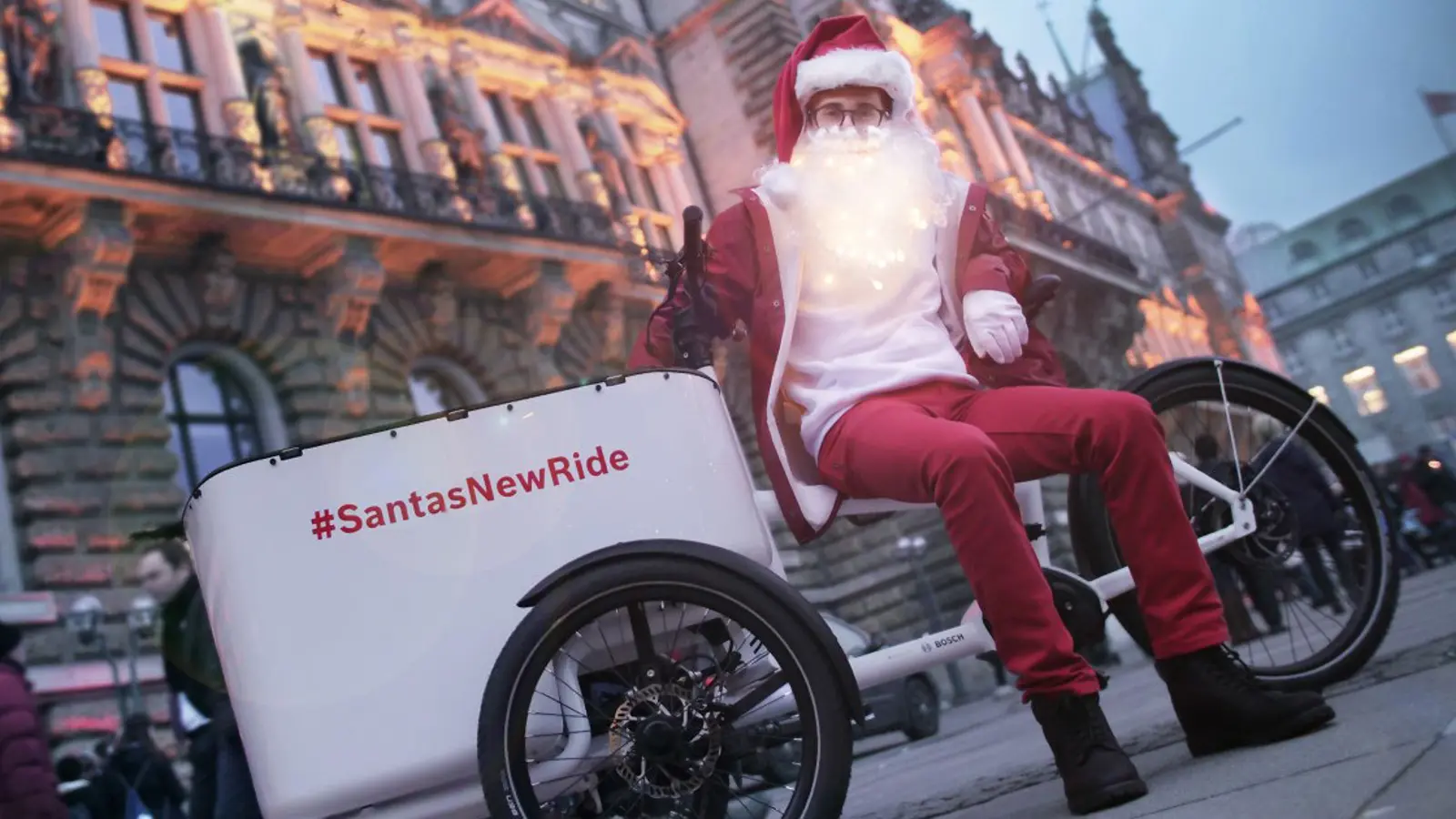 YouTube
Video cannot be shown without your consent
Hello London — the traffic challenge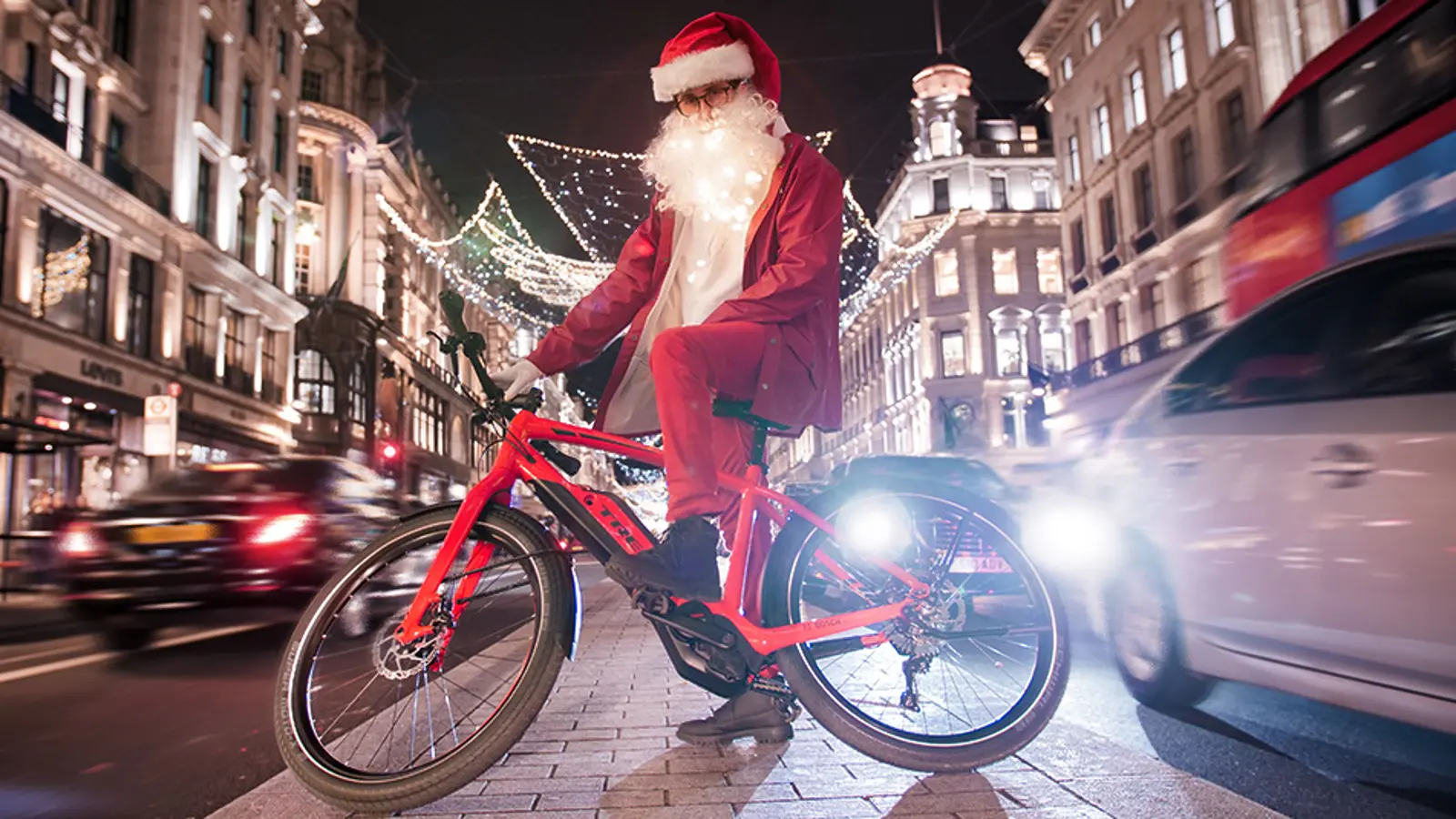 Santa is continuing his adventure around Europe. His next stop: London. In particular Oxford Street in the heart of the city is brightly lit in the lead-up to Christmas. Hundreds of people are shopping for presents – to Santa's regret they mainly use the car. Every second journey these days is shorter than five kilometres, not only in London where it is having a major effect: the Christmas mood is dulled by drivers honking their horns and stressed people stuck in a traffic jam.
For Santa on the other hand, there's no problem! Riding his eBike, he nips around in every traffic situation. The pedelec is the quickest means of transport for short distances in city traffic; it can reach speeds of up to 45 km/h. Can Santa use this advantage to brighten up the mood in London's traffic chaos?
YouTube
Video cannot be shown without your consent
Salut Paris — the food challenge
#SantasNewRide is continuing. His last stop takes our eBike fan to the city of love. And as everybody knows, the way to a person's heart is through his or her stomach: Crêpes and churros are much loved in Paris. It can lead to bottlenecks — a new mission for Santa. The city's hills don't slow him down: His replacement sled increases Santa's performance on two wheels by up to 300 per cent. Will Santa's last mission be a success, the race against a rumbling stomach?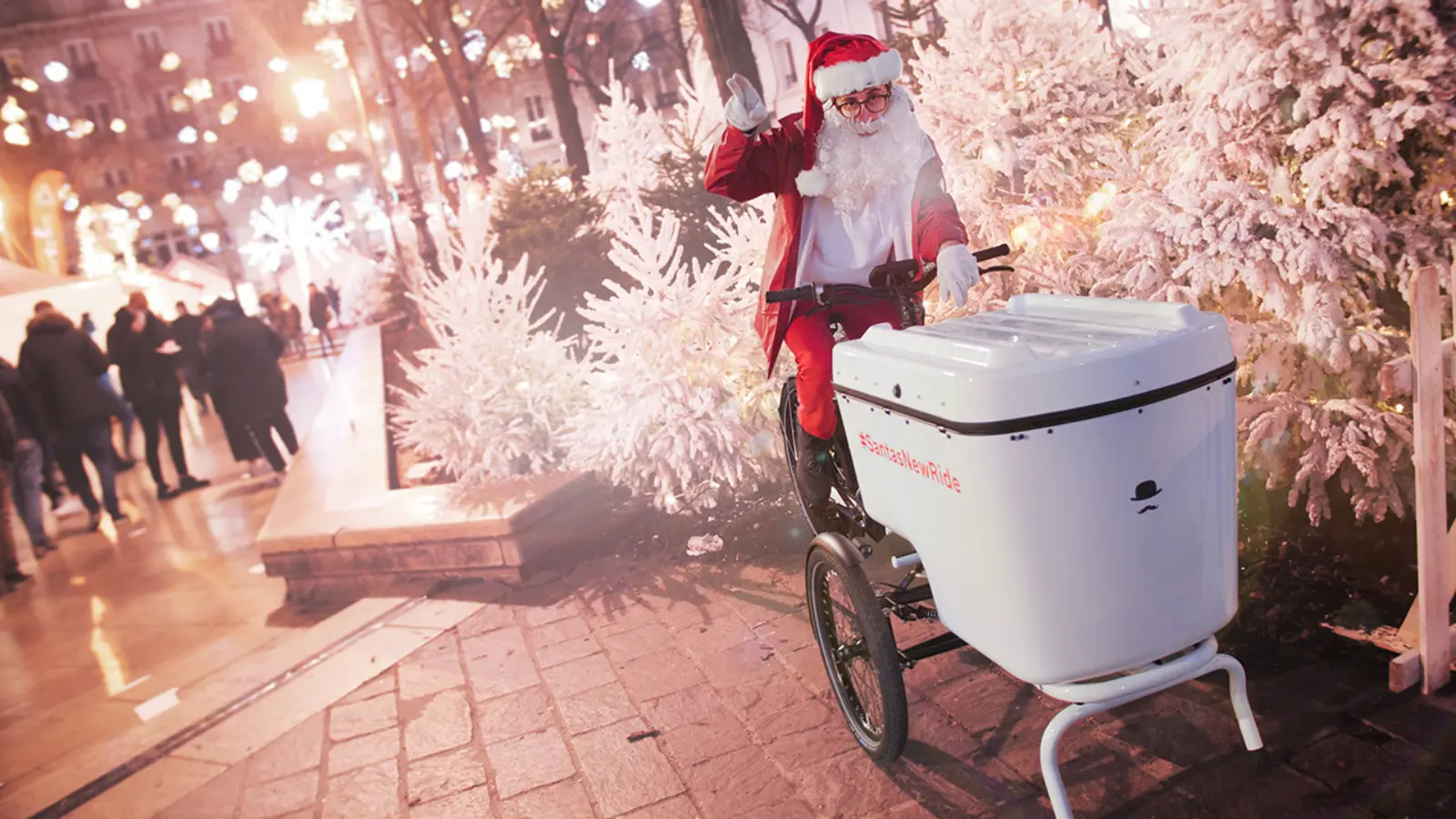 YouTube
Video cannot be shown without your consent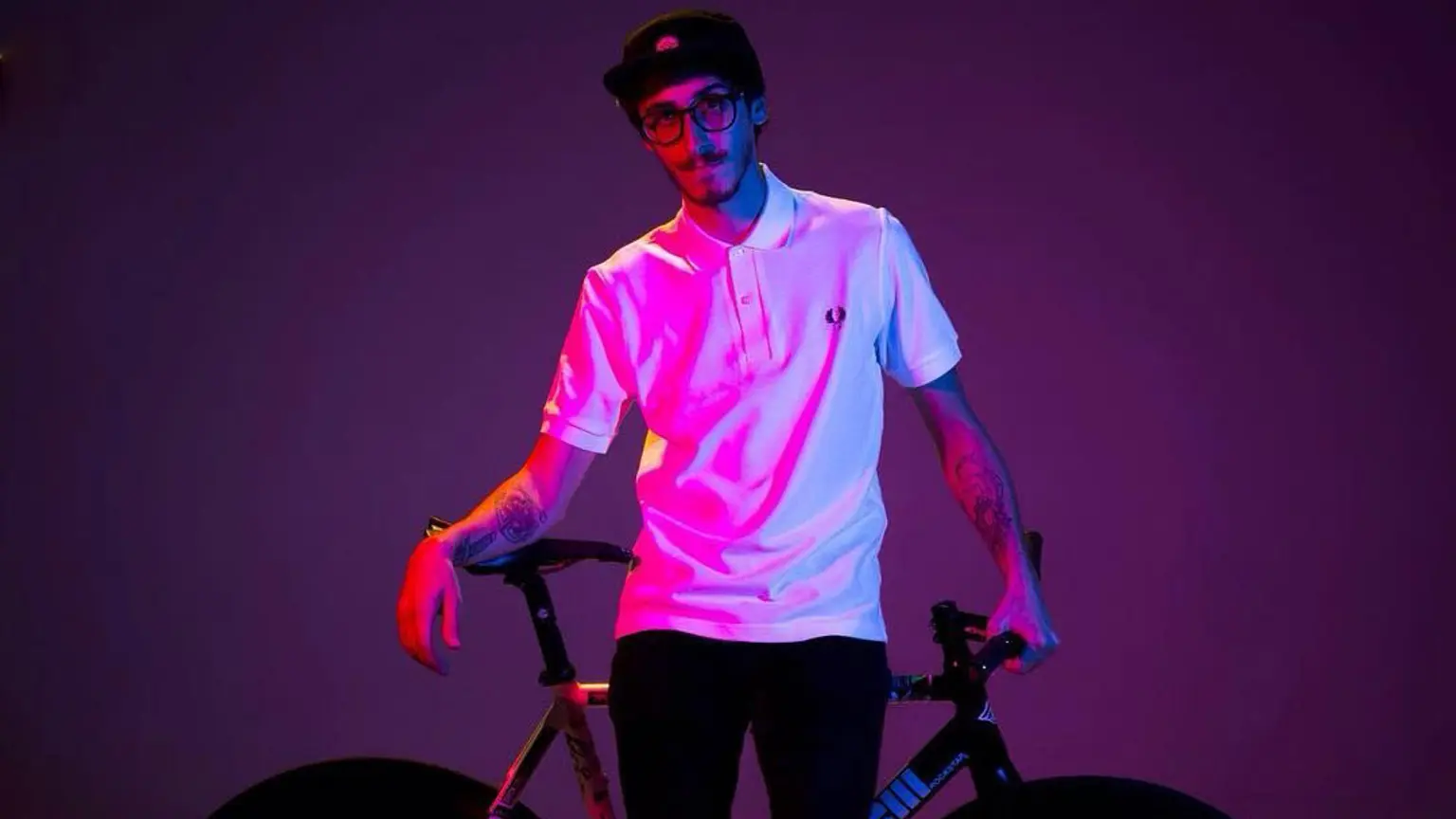 Luca Botte
The man in the Santa costume is Luca Botte: 23-years old, Italian and Instagrammer. He entertains the 50,000 followers of his "wolfbotts" Instagram account with postings all about biking. His constant companion: his fixie. This Christmas, the talented fun-biker switches to the Bosch eBike.