Innovative FOTA and SOTA technology from Bosch enables cars to receive the latest firmware and software updates. Straightforward and reliable over-the-air (OTA) processes optimize the vehicle status and provide drivers with additional and improved functions.
Efficient
High-speed update technologies such as delta and compression mechanisms accelerate processes and lower costs.
Safe
The Bosch IoT Cloud provides high data security with its encryption algorithms, firewall and intrusion detection system, along with the hardware security module.
Straightforward
Costly recall actions and repair shop visits are eliminated, saving time and money for manufacturers and drivers.
Straight from the Cloud — Updating Cars like Smartphones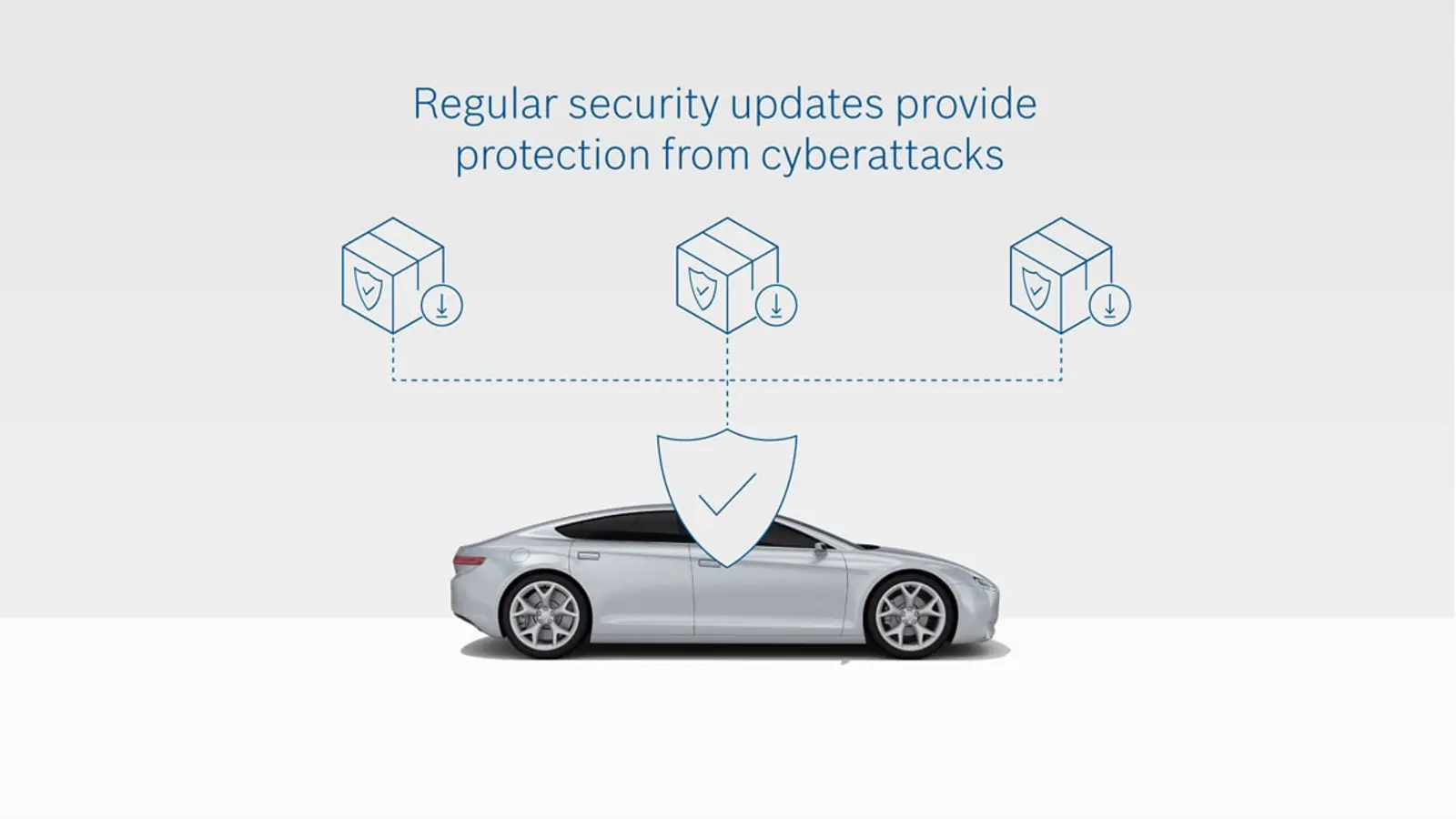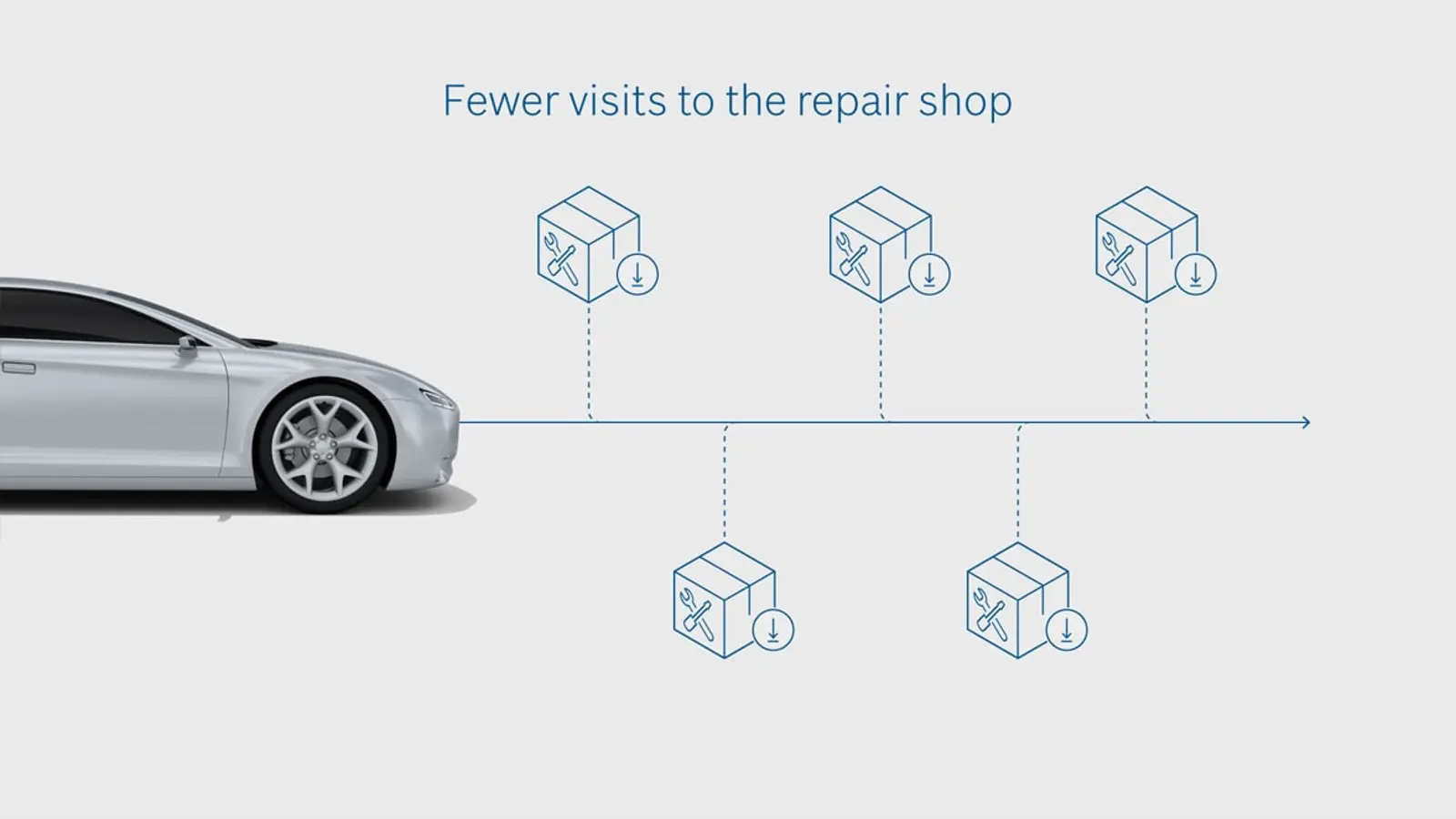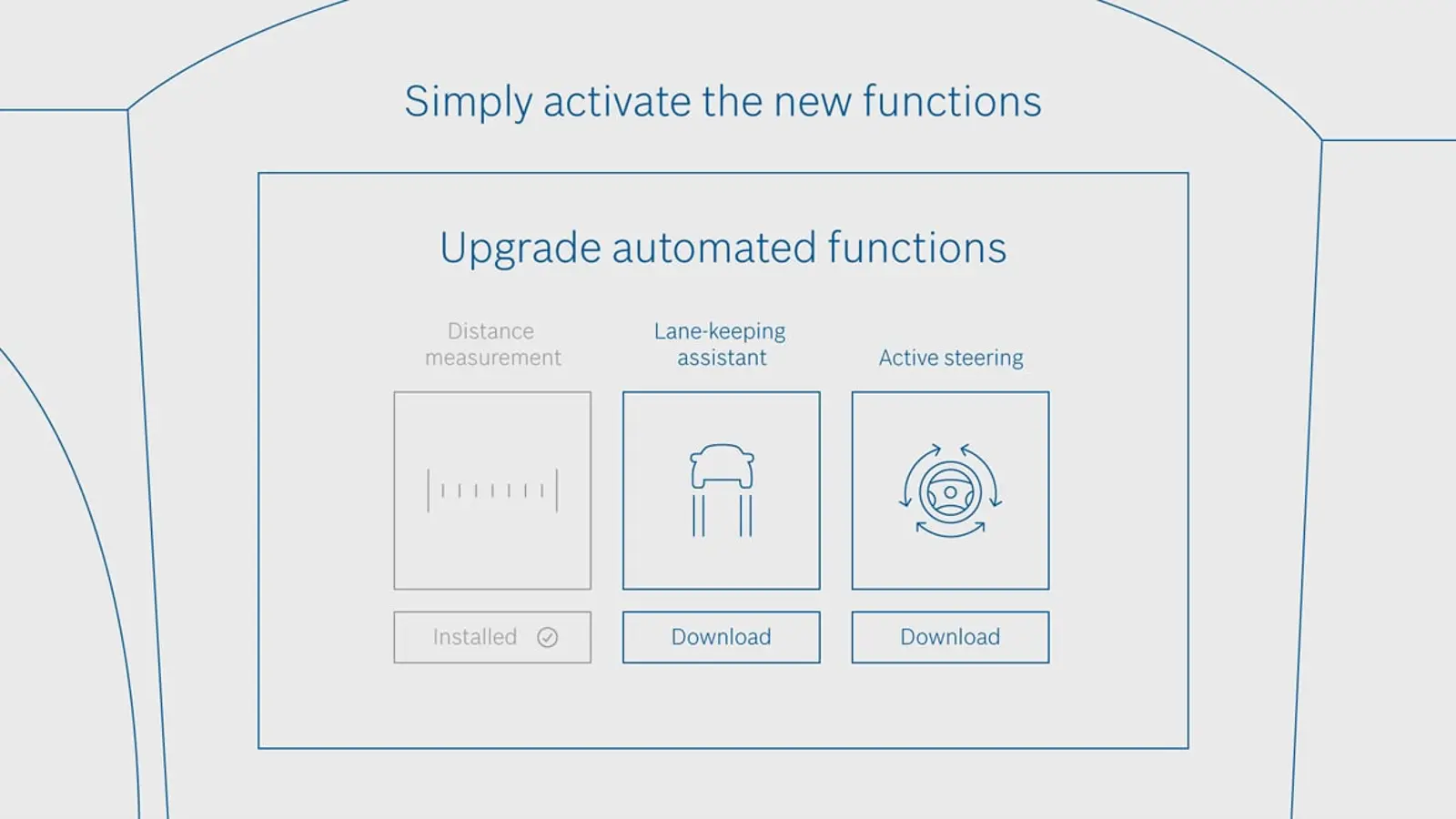 Easy and Convenient to Use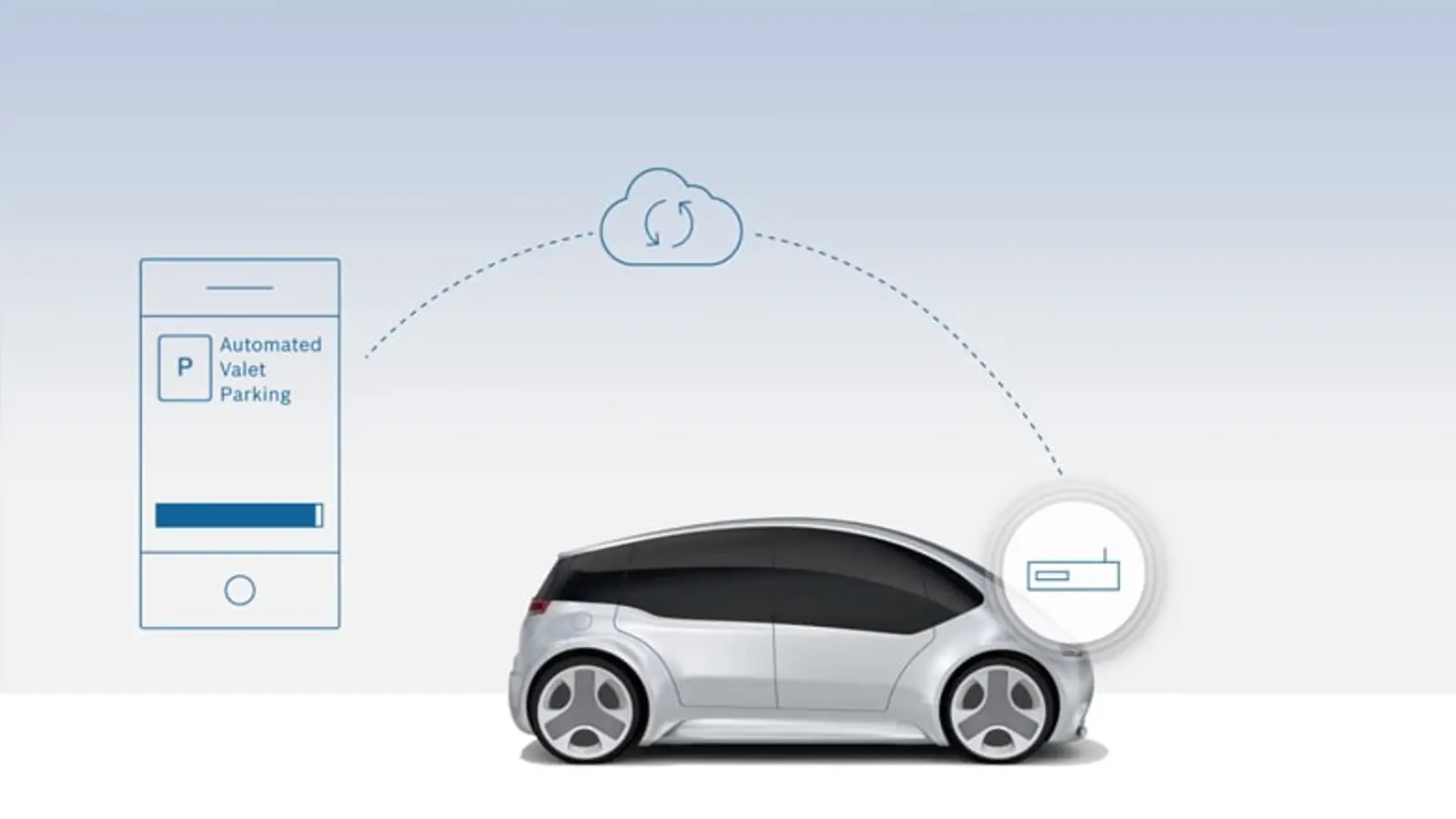 Firmware and software OTA updates are carried out in the same way as smartphone software updates. Users select a function on their smartphone or the infotainment system. The information is sent to the Cloud, which functions like an app store to provide the software and to start downloading it straight to the vehicle. Data transfer runs securely in the background while the car is being driven – and the updates are only made when conditions are secure.
Sophisticated Background Expertise
Bosch's connectivity expertise provides support throughout the process and for the full range of applications. Real benefits arise from the partnership with ESCRYPT, the leading security specialist in the automotive sector, which has the expertise to protect software transfer processes from external access. A delta algorithm ensures that only the respective delta package with its two software or firmware packages is generated and sent as an update, minimizing the data transfer volume. Another security measure consists of running the updates in sequences, so the process can be stopped and modified if any problems should arise.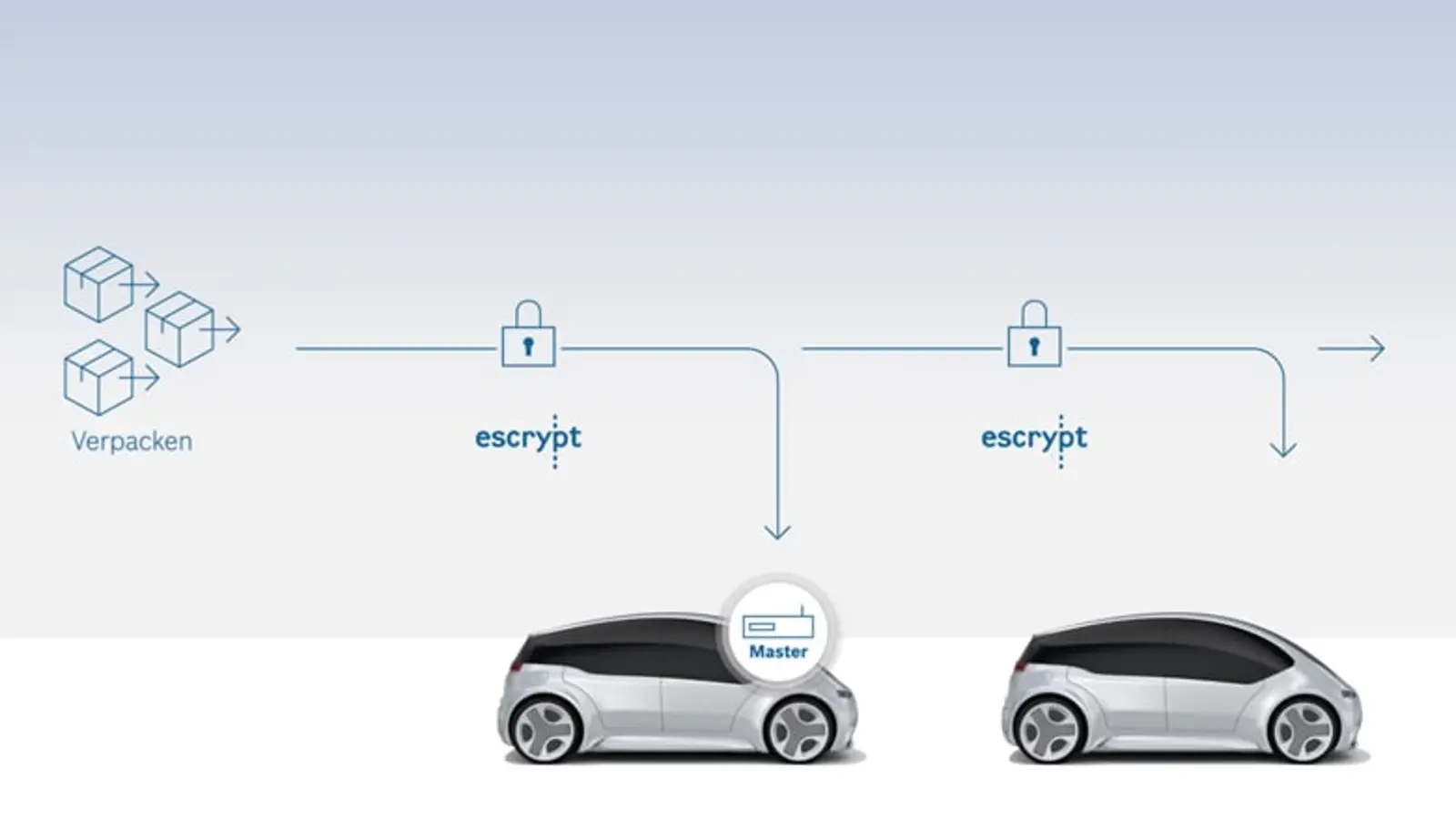 Embedded Vehicle Security
ESCRYPT offers the right solutions for integrated vehicle security, from risk analysis during development to secure OTA updates.
Ever greater levels of automotive connectivity offer more convenience and enhance the driving experience. At the same time, they make vehicles more susceptible to malicious attacks. Security is therefore the key focus of Bosch's innovative FOTA and SOTA technology. It features complex security architecture with end-to-end encryption to provide protection during transmission. Secure protocols and filters that function like firewalls help guard against all attacks at external interfaces. Digital signatures are used to check package integrity, and TLS encryption protects against unauthorized access.