Khaled Shawky Hassan, Dr.
5G/6G standardization expert at Bosch Research for advance engineering connected mobility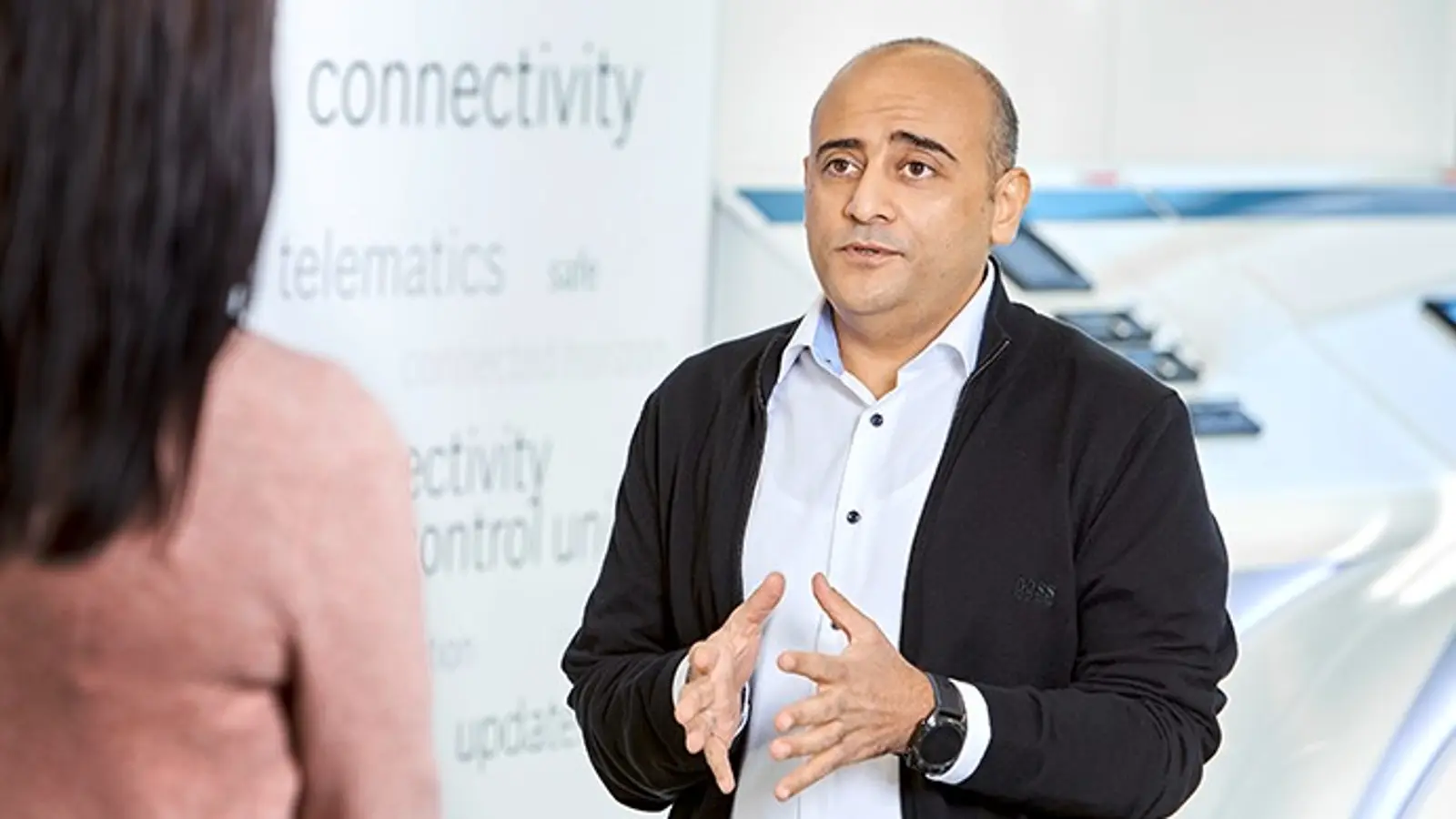 Internet of things (IoT) and artificial intelligent connected innovation are my passion; placing Bosch's connected systems research ideas in various connectivity standardization is my ultimate goal. I am a wireless communication and standardization research expert, playing a key role in wireless research, innovation, and idea creation for 5G communication standards and beyond. I joined Bosch in 2019 focusing on driving our research along with the wireless standardization evolution in 5G/6G and WiFi. My main research interest is reliable, low-latency, and safe communication for artificially intelligent connected mobility and industries. The main challenge that our research needs to resolve is to allow fully connected intelligent systems and devices with a reasonable cost of ownership, affordable operational complexity, and reduced power consumption/CO₂ emission. Our pre-standardization research activities focus on creating innovative ideas and solid research foundation tackling the aforementioned challenges and impacting the 5G evolution. Furthermore, having Bosch's artificial intelligent device-centric approach in mind allows us to optimize for artificial intelligence (AI) enabled connected systems, which is the gate for the revolutionary 6G communication.
Please tell us what fascinates you most about research.
Research itself is a very challenging and exciting field, which closes the gap between theory and practice. I have been focusing research since my undergraduate studies, where I started with the basic fundamental question for WiFi, i.e., analysis of OFDM system in 2000. Since then, I have been fascinated with solving and deriving answers for critical research questions and challenges in the wireless communication and information theory.
What makes research done at Bosch so special?
Research at Bosch is always special as the main goal is "innovation". Hence, we do research at Bosch not only to solve existing urgent issues in our development chain, but also to guarantee future innovation and long term evolution. To clarify my opinion, I will give you an example about Bosch's research special nature. A few weeks ago, I posted on my LinkedIn account the memorial post about Bosch's world first electrical vehicle horn. In my humble opinion, this innovative product and well fitting research and development item (at that time) was simply the stepping stone towards every possible functional safe communication happening now, i.e., 100 years later. This is how research at Bosch has been conducted since then.
What research topics are you currently working on at Bosch?
I am currently focusing on multiple interesting 5G and 6G wireless connectivity topics in the area of connected mobility, connected industries, internet of things (IoT), artificial intelligence (AI) / machine learning enabled wireless technology, functionally safe and reliable communication, and open/disaggregated communication standards (i.e., Open Radio Access Networks (RAN)).
What are the biggest scientific challenges in your field of research?
The biggest scientific challenges that we are addressing daily in our wireless connectivity research is how to develop fully connected intelligent systems and devices with a reasonable cost of ownership, affordable operational complexity, and reduced power consumption/CO₂ emission. Definitely the first and the second aforementioned challenges impact our customers directly. However, the latter challenge, i.e., power consumption/CO₂ emission, is part of our strategy and environmental research, which we are happy to contribute to existing connectivity standards.
How do the results of your research become part of solutions "Invented for life"?
Our connectivity research is impacting many European research projects driving regional connectivity roadmaps, global connectivity standards like 5G/Bluetooth/WiFi, and huge worldwide leading connected products. These are all magnificent examples of how our wireless communication and connectivity research reflects the "Invented for life" statement.
Since 2019
5G standardization expert, Robert Bosch GmbH, Bosch Research / 3GPP/5G/6G wireless innovation and research, standardization delegate, and contributing to Bosch's 5G/6G roadmap
2015
Senior research engineer, Fraunhofer Institute for Integrated Circuits (IIS) / 5G standardization researcher, simulation and emulation concept engineering
2012
Assistant professor at Faculty of Information Engineering and Technology (IET) at the German University in Cairo (GUC) / Head of information transmission group (ITG); research area: 5G Cloud RAN, massive MIMO, and communication resource management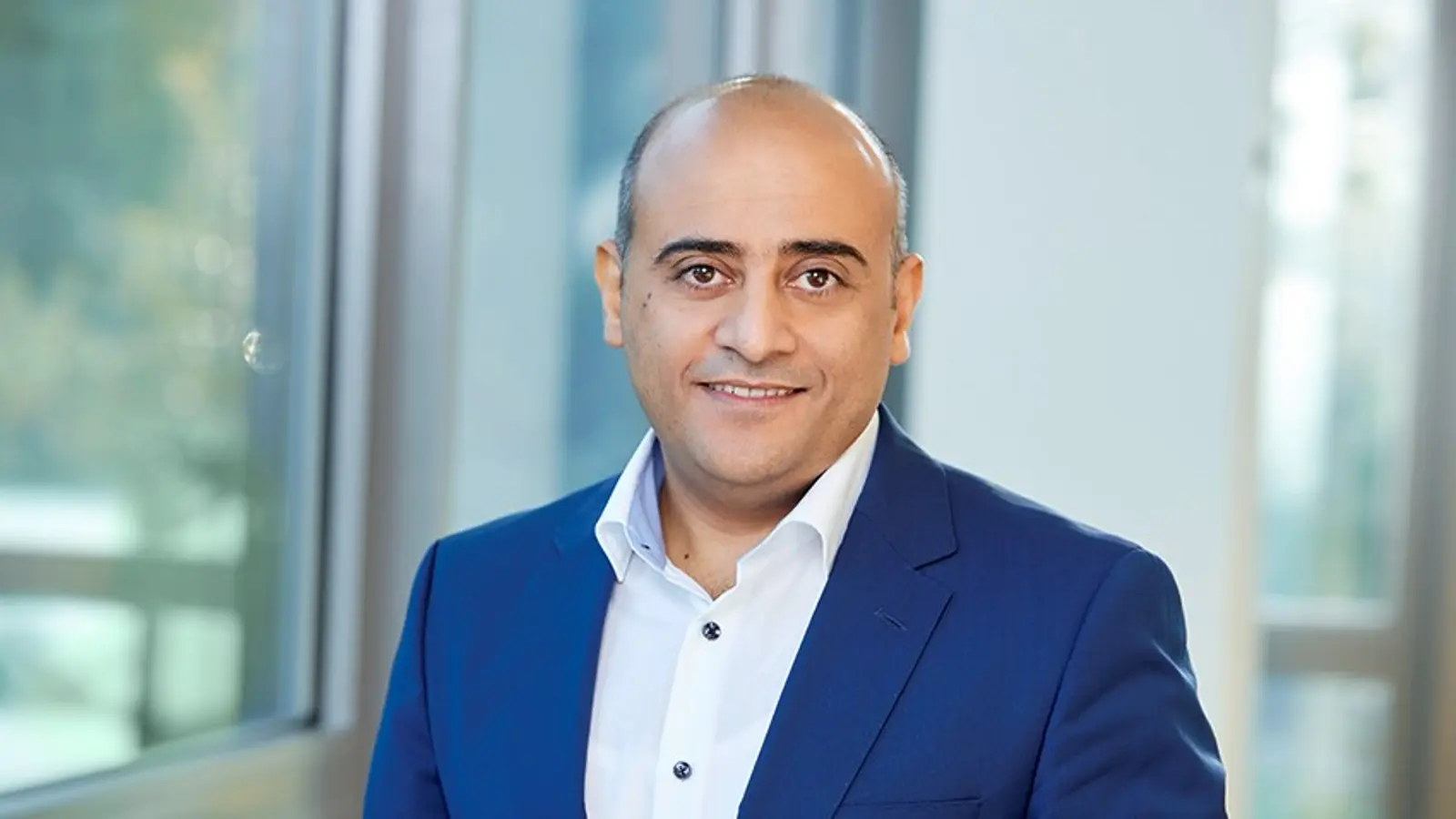 K. Hassan et al. (2021)
Deep Reinforcement Learning Based Congestion Control for V2X Communication
K. Hassan et al. (Mustafa Roshdi, Shubhangi Bhadauria, Khaled Hassan, Georg Fischer)
2021 IEEE PMIRC International Workshop on Beyond 5G Support for the Future Vehicular Networks K. Hassan et al. (2018)
Wireless communication system and method for handling wireless communication enhancing handover
Hassan et al.
US2020178137 AA, 2018 K. Hassan et al. (2018)
ENHANCED QUALITY OF SERVICE FOR V2X
Khaled Hassan et al.
US2020404625 AA, 2018 K. Hassan et al. (2018)
WIRELESS COMMUNICATIONS ENTITIES USING SWEEPING TONE TO EFFICIENTLY COEXISTING
Hassan et al.
US10966098 BB, 2018
Get in touch with me
Dr. Khaled Shawky Hassan
5G/6G standardization expert at Bosch Research for advance engineering connected mobility