Dr.-Ing. Kirill Gorelik
Research engineer for fail-operational electric drive systems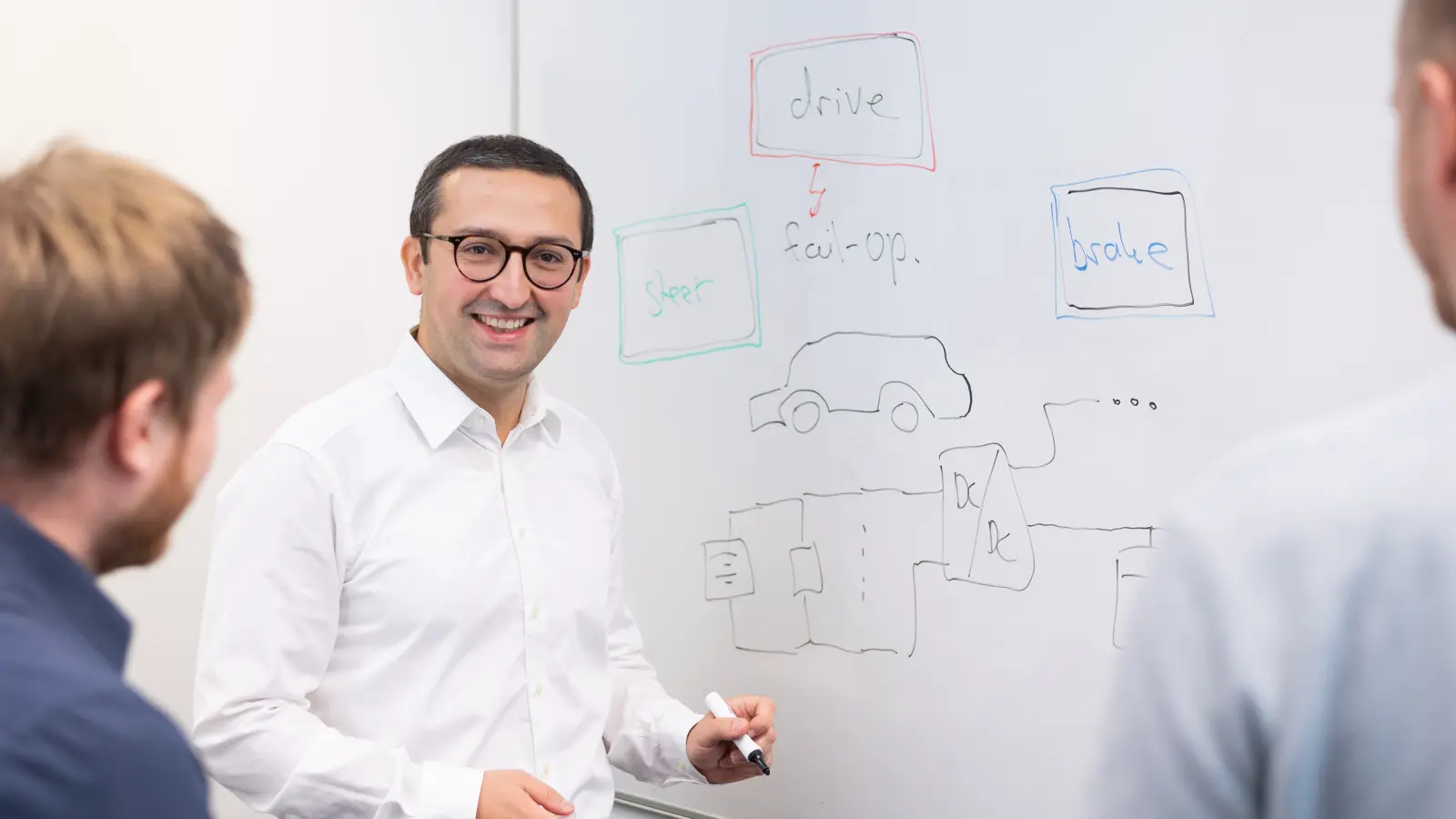 I joined Bosch as a hardware engineer in 2012, initially working on the design and validation of transmission control units for customer projects. After three years, I ventured back into the academic world and started my industrial doctorate at the University of Siegen and Bosch Research on the topic of energy management for automated driving. The focus of my research was on the control of fault-tolerant on-board energy networks and drive systems to improve energy efficiency and safety in automated driving. After successfully completing my doctorate, I continue to pursue these two core goals in my role as a research engineer, subproject leader, and consortium leader of a publicly funded project at Bosch Research.
Please tell us what fascinates you most about research.
In my view, research is like a constant back and forth between questions and answers. At first, the questions and answers are often imprecise, but they become more concrete and tangible with each new idea. And the more concrete and tangible they become, the more passion you develop for the topic. You may not always be on the right path to begin with, but the goal is always in front of you — innovate, go beyond the state of the art and make things better than they already are. Both the path and the goal intrigue me.
What makes research done at Bosch so special?
Research at Bosch is very diverse and interdisciplinary, just like the colleagues you work with to examine problems from different angles. This leads to better solutions and also offers the opportunity to look beyond your own area of expertise to grow professionally. I also appreciate the proximity of Bosch Research to product areas. This allows you to contribute to the development of modern technology not only theoretically, but also practically. Scientific freedom coupled with direct feedback from product development is what makes Bosch Research so special.
What research topics are you currently working on at Bosch?
My field of research includes fail-operational electric drive systems that are designed to enable future mobility scenarios of automated driving on the one hand, and to meet the ever-increasing demands for climate friendliness on the other. We derive new drive train topologies and analyze them with regard to their functionality, reliability, and economic efficiency. We use intelligent control strategies and diagnostic concepts to optimize energy efficiency and improve fail-operability, employing artificial intelligence algorithms in addition to conventional approaches.
What are the biggest scientific challenges in your field of research?
In order to improve the fail-operability of a drive system for certain applications, hardware redundancies are usually required, which in turn involve additional weight, increased space requirements and increased system complexity. Minimizing this additional outlay, or outlay in general, is one of the biggest challenges in developing economical and climate-friendly solutions. Another challenge is managing complexity. The use of redundancies makes the solution space for possible system architectures accordingly large, so it is difficult to investigate this "manually". The same applies to control strategies and diagnostic concepts, which have to be adapted and/or developed from scratch depending on the system architecture. For this reason, we need to work on automation methods that help us manage the complexity involved in deriving and evaluating new system architectures. The use of artificial intelligence also poses new challenges in securing data-based algorithms.
How do the results of your research become part of solutions "Invented for life"?
Through our research, we are helping to make the electric drive train more reliable, energy-efficient, and affordable, while also improving the driving experience. In doing so, we are making our contribution to the more climate-friendly and reliable mobility of the future.
Since 2018
Research engineer, (sub)project management and consortium lead of a pfp in the field of fail-operational drive systems, Robert Bosch GmbH
2015
Ph.D. in computer engineering, University of Siegen & Robert Bosch GmbH
2012
Hardware engineer for transmission control units in customer projects, Robert Bosch GmbH
2007
Degree in electrical engineering and information technology, University of Stuttgart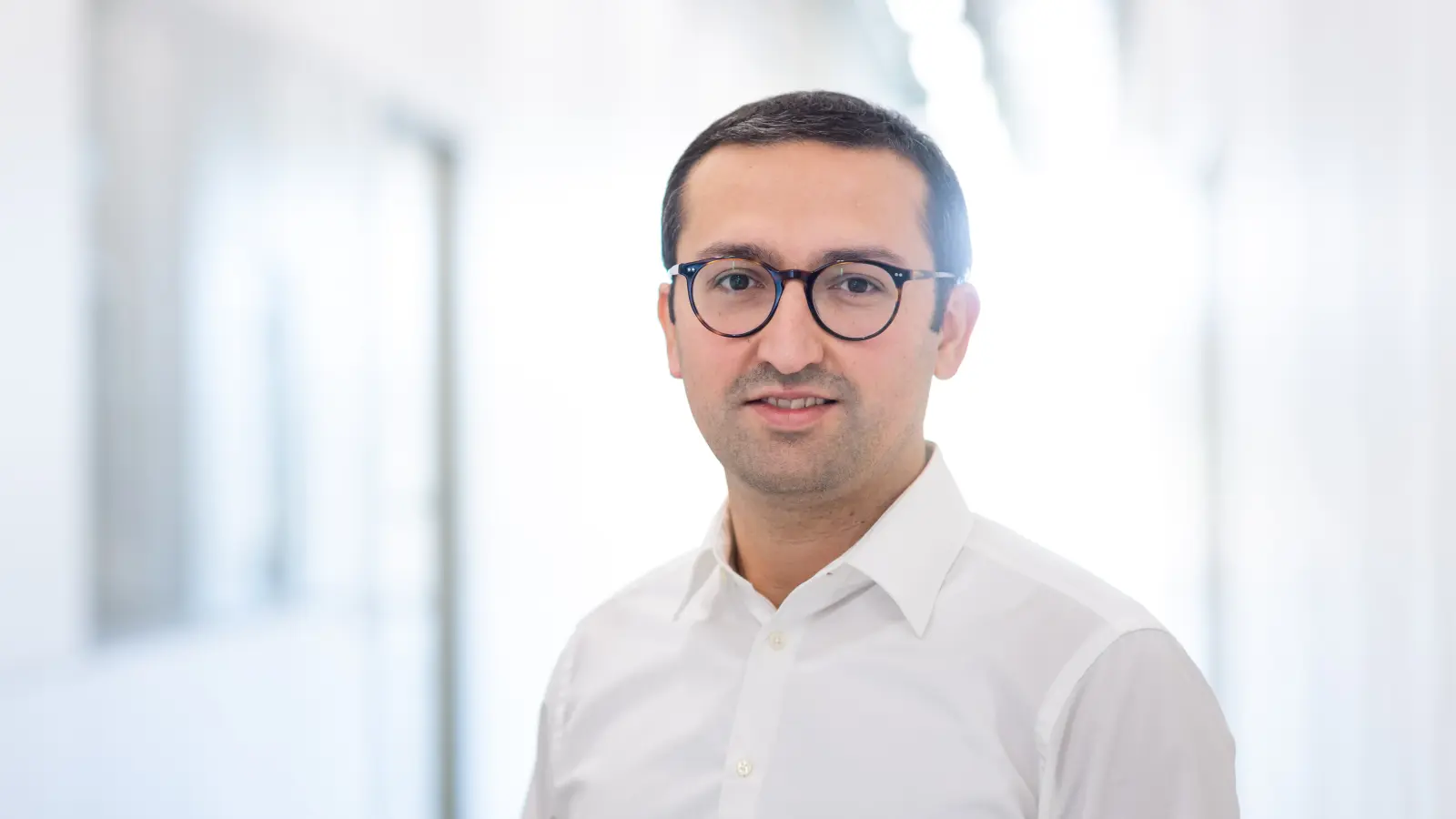 K. Gorelik (2019)
Energy management system for automated driving K. Gorelik et al. (2019)
Connected Energy Management System for Automated Electric Vehicles With Fail-Operational Powertrain and Powernet
K. Gorelik, A. Kilic, R. Obermaisser / IEEE Transactions on Vehicular Technology, Vol. 68, Issue 10
DOI: 10.1109 / TVT.2019.2934777 K. Gorelik et al. (2018)
Modellprädiktives Energiemanagement mit Steuerung der Fahrzeugführung für automatisiertes Fahren
K. Gorelik, A. Kilic, R. Obermaisser, N. Müller / at - Automatisierungstechnik, Band 66 Heft 9
DOI: 10.1515/auto-2018-0025 K. Gorelik et al. (2017)
Energy management system for automated driving: Optimal and adaptive control strategy for normal and failure case operation
K. Gorelik, A. Kilic, R. Obermaisser / Annual IEEE International Systems Conference (SysCon)
DOI: 10.1109/SYSCON.2017.7934792
Get in touch with me
Dr.-Ing. Kirill Gorelik
Research engineer for fail-operational electric drive systems