Dr. Marc Patrick Zapf
Senior Software Product Owner, Bosch Sensortec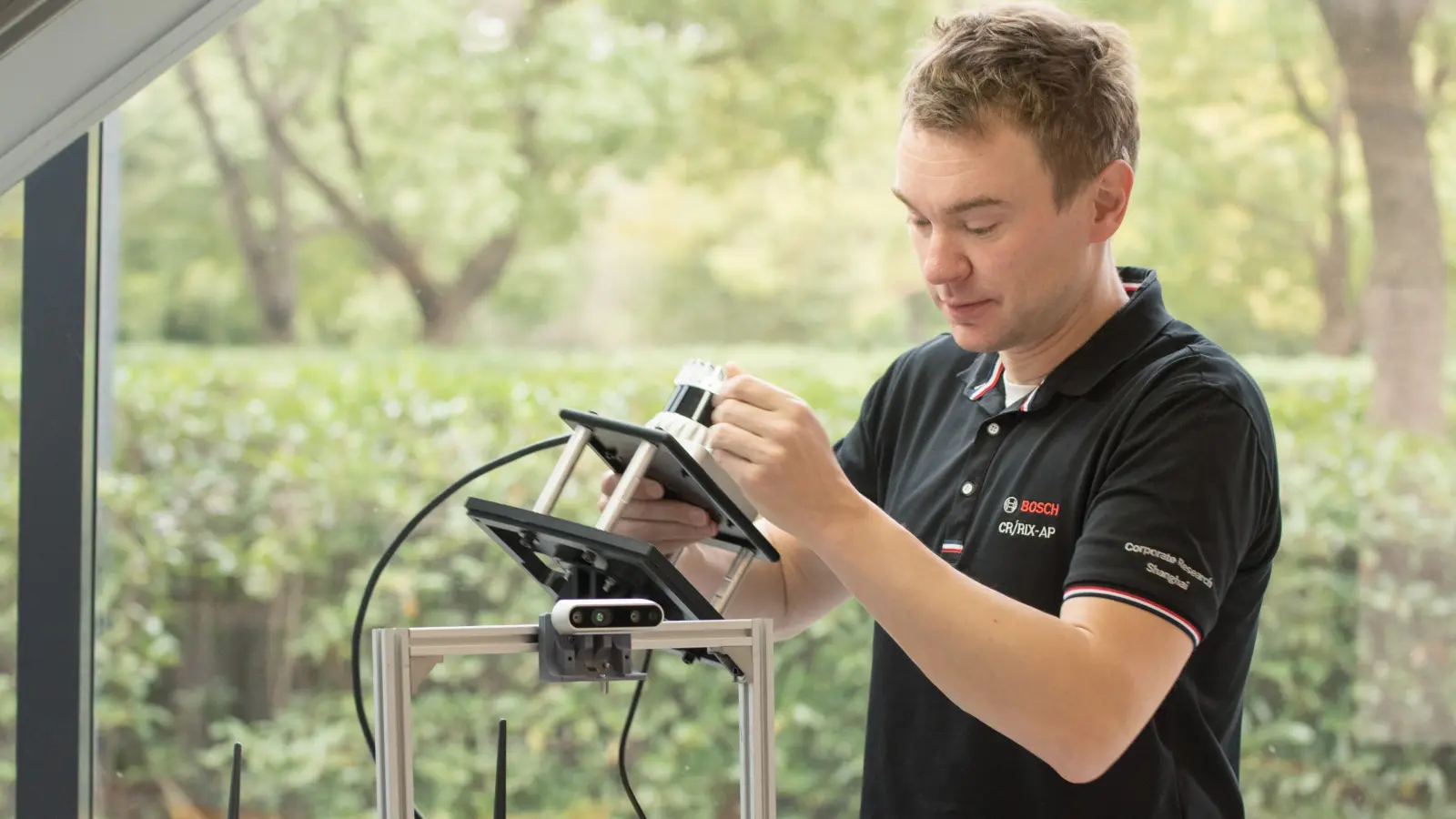 Throughout my career, I have been researching and developing artificial perception to improve the mobility of humans and machines. As team leader in Intelligent Connected Vehicle (ICV) at Bosch Research Shanghai, our team and I jointly develop solutions for intelligent perception and autonomous navigation in ADAS (Advanced Driver Assistant Systems), and robotics for industry 4.0. We use cross-domain sensor fusion and machine learning to build rich models of the world guiding autonomous vehicles' decisions. I believe that by pooling information from diverse sources via wireless communication technology, we should give ourselves and our machines the ability to extend our "vision" to make better choices — be it at home, in factories, or on the road.
Please tell us what fascinates you most about research.
There is a unique cycle of knowledge gathering, deep thinking, creativity, and application in research that is very appealing. First, we need to take time to dive into, and deeply understand, the state of the art, grasping the nature of the problem to be solved. Then we need to come up with a creative solution and prove that it can overcome the problem. Going through this cycle leaves you with a better knowledge of the world and with the satisfaction of having made a significant contribution. Another enriching experience is the opportunity to develop a unique set of expertise and share this knowledge with other researchers in critical discussion. The beauty of research definitely lies in the process, not just the result.
What makes research done at Bosch so special?
At Bosch there are so many fields of application and use cases for innovative ideas to make a difference. Also, I've encountered genuine encouragement to introduce new ideas from the bottom up. Thirdly, there's a spirit of openness to new concepts and collaboration across associates and borders that reminds me of my days in academia. All in all, Bosch delivers an open environment to kick-start your creativity and the means to apply.
What research topics are you currently working on at Bosch?
In our group, our main research focus is on highly accurate multi-sensor perception, fusion, and localization for ADAS and mobile robotics use cases. We combine data from cameras, radars, and LiDARs to achieve the best results. We further actively exploit synthetic data to improve the performance of our artificial perception solutions. We are also working on reliable distributed systems for mobility solutions. Another focus point is infrastructure sensor perception and V2X. Combining data from roadside and vehicle sensors, we aim to accurately model traffic flow and the road environment for safe and comfortable autonomous vehicle decision-making.
What are the biggest scientific challenges in your field of research?
Autonomous systems require lots and lots of training data for them to understand their environment and properly execute tasks. New skills given to machines are often specific to the environment in which they were trained. With our daily life and its situations being so diverse, it is challenging to create machines that can react flexibly in all kinds of situations.
How do the results of your research become part of solutions "Invented for life"?
Bosch caters to many areas that have use for intelligent sensing and mobility technologies, for instance in home appliances, production automation, and mobility solutions. By collaborating closely with our customers, we ensure that we develop novel solutions that target specific needs on the market and can lead to innovative, new products.
Since 2023
Senior Software Product Owner responsible for Key Customer Software projects at Bosch Sensortec
2022
Sensor Expert infrastructure perception and Senior Manager Sensor Perception for Mobility Solutions
2018
Senior research scientist robotics & I4.0 and team leader for intelligent connected vehicles, Bosch Research Shanghai
2016
Robotics & AI researcher, Advanced Telecommunications Research Institute, Kyoto, Japan
2012
Doctoral degree & postdoctoral research fellow, Bionic Vision, UNSW Australia
2011
Start at Bosch Research and Technology Center North America
2011
Postdoc in Physics, University of California, Berkeley
2007
Ph.D. in Electrical Engineering and Computer Science, Massachusetts Institute of Technology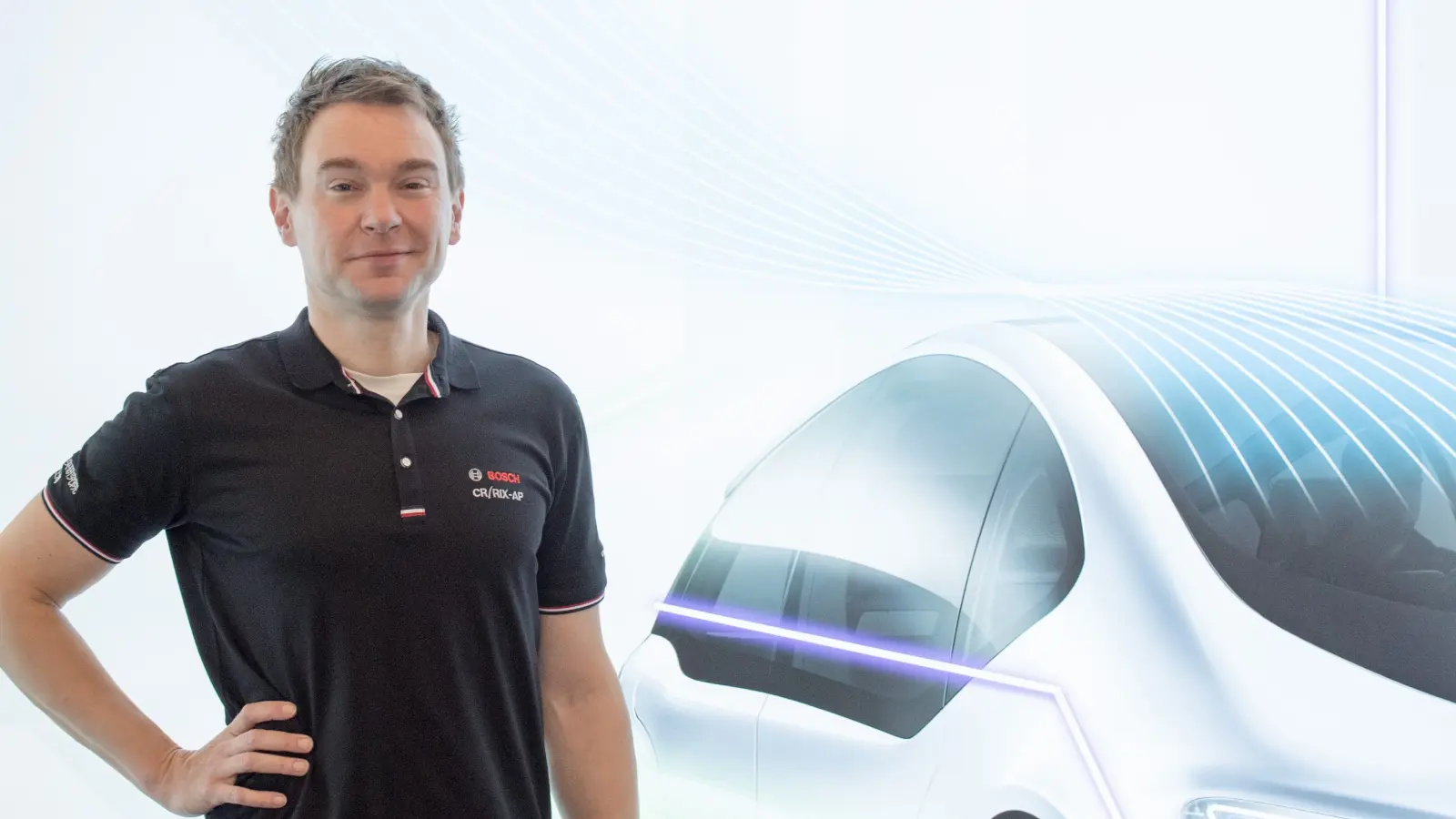 J. Börger et al. (2022)
Sensor Visibility Estimation: Metrics and Methods for Systematic Performance Evaluation and Improvement
Joachim Börger, Marc Patrick Zapf, Marat Kopytjuk, Xinrun Li 2, Claudius Gläser
IEEE 25th International Conference on Intelligent Transportation Systems (ITSC) M. P. Zapf, M. Kawanabe and L. Y. M. Saiki
Pedestrian Density Prediction for Efficient Mobile Robot Exploration
2019 IEEE/RSJ International Conference on Intelligent Robots and Systems (IROS), 2019, pp. 4615-4622, doi: 10.1109/IROS40897.2019.8967763. M. P. Zapf, A. Gupta, L. Y. Morales Saiki and M. Kawanabe
Data-Driven, 3-D Classification of Person-Object Relationships and Semantic Context Clustering for Robotics and AI Applications
2018 27th IEEE International Symposium on Robot and Human Interactive Communication (RO-MAN), 2018, pp. 180-187, doi: 10.1109/ROMAN.2018.8525654. N. A. Knopf, M. Boon, G. J. Suaning, M. P. H. Zapf and J. Grigg
Initial mobility behaviors of people with visual impairment in a virtual environment using a mixed methods design
2017 IEEE Life Sciences Conference (LSC), 2017, pp. 153-156, doi: 10.1109/LSC.2017.8268166.
Get in touch with me
Dr. Marc Patrick Zapf
Senior Software Product Owner, Bosch Sensortec