Gary Yama
Senior Expert for MEMS Sensor Fabrication Processes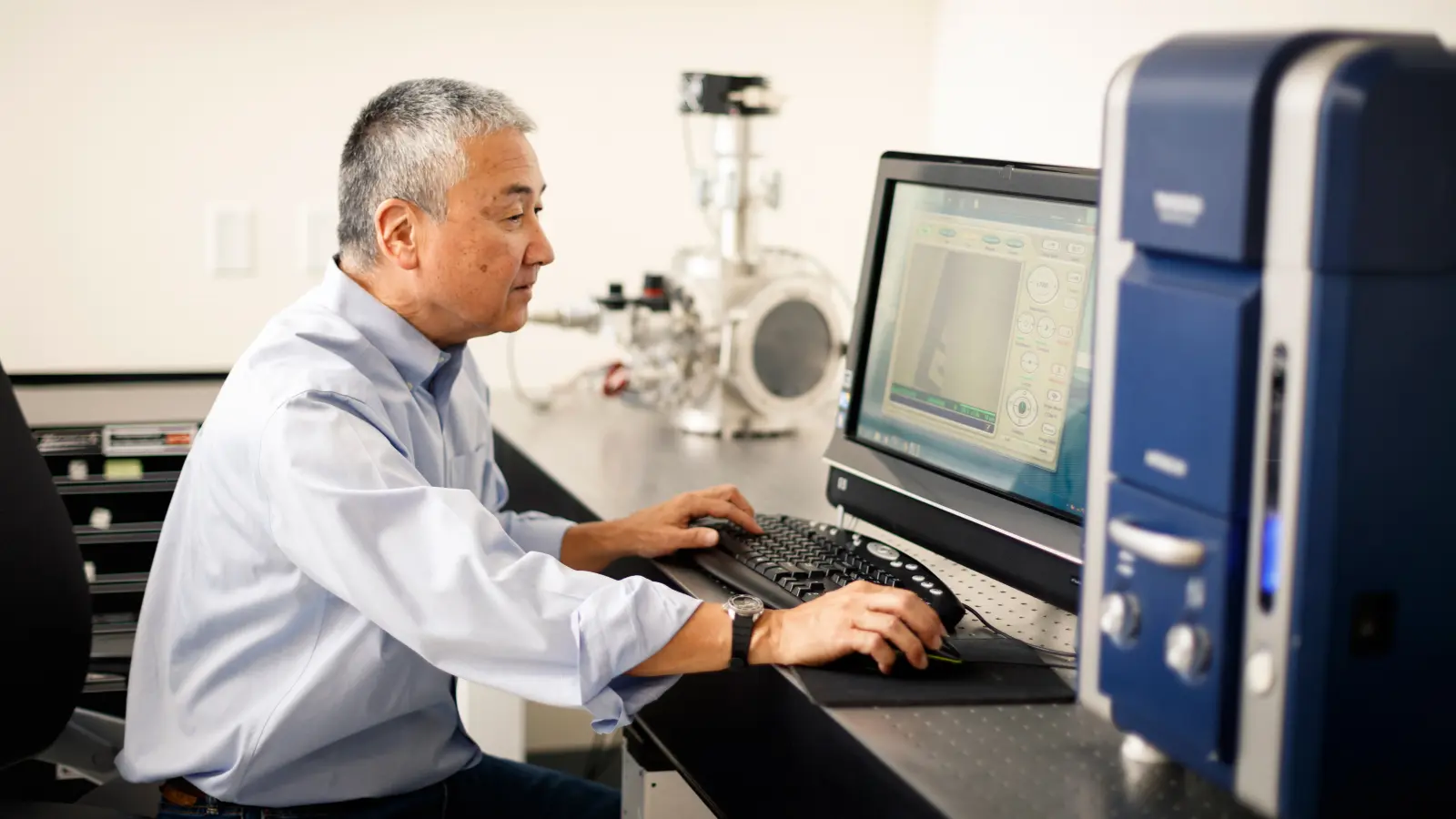 I am an engineer for developing new sensor fabrication processes to be used in nextgeneration products. I review new materials and processes and, depending on how promising they look, integrate them into prototypes to enhance sensor functionality. Using the cleanroom Stanford University wafer fabrication facility, parts are fabricated for proof of concept. If successful, and if there is market demand, they are transferred for mass production. Some of these parts are now commercialized for use in timing references by the spin-off company, SiTime.
Please tell us what fascinates you most about research.
What fascinates me most about my research is that I get to take a piece of silicon and carry out a number of different processes on it, such as deposition, patterning, and etching. These steps, and variations of them, are repeated a number of times and the finished part is something that measures acceleration, temperature, rotation, time, or other components.
What makes research done at Bosch so special?
Research at Bosch is special because you have the freedom to try new and different things. If something does not turn out as planned, you can move on to try something else that may have the potential to work out.
What research topics are you currently working on at Bosch?
The research topics I am working on are graphene synthesis for bio-medical applications and a DNA sensing chip.
What are the biggest scientific challenges in your field of research?
The biggest scientific challenges for my research are being able to develop a process that works for the targeted type of sensing. You always have to keep in mind that at some point, if the project is successful, millions and millions of these parts will have to be made, and the research and development process will have to be scaled up to mass production.
How do the results of your research become part of solutions "Invented for life"?
The results of my research become part of solutions "Invented for life" when they are used in products that are mass produced for the general public. One example is a research project that was developing a replacement for a quartz timing device out of silicon. This was a successful technology development and was a Bosch spin-off to a start-up company. Now these silicon timing devices are in a number of consumer products, like smart watches.
2011
Idea of the Year Winner, "A Novel Non-Contact Thermometer in Smartphones"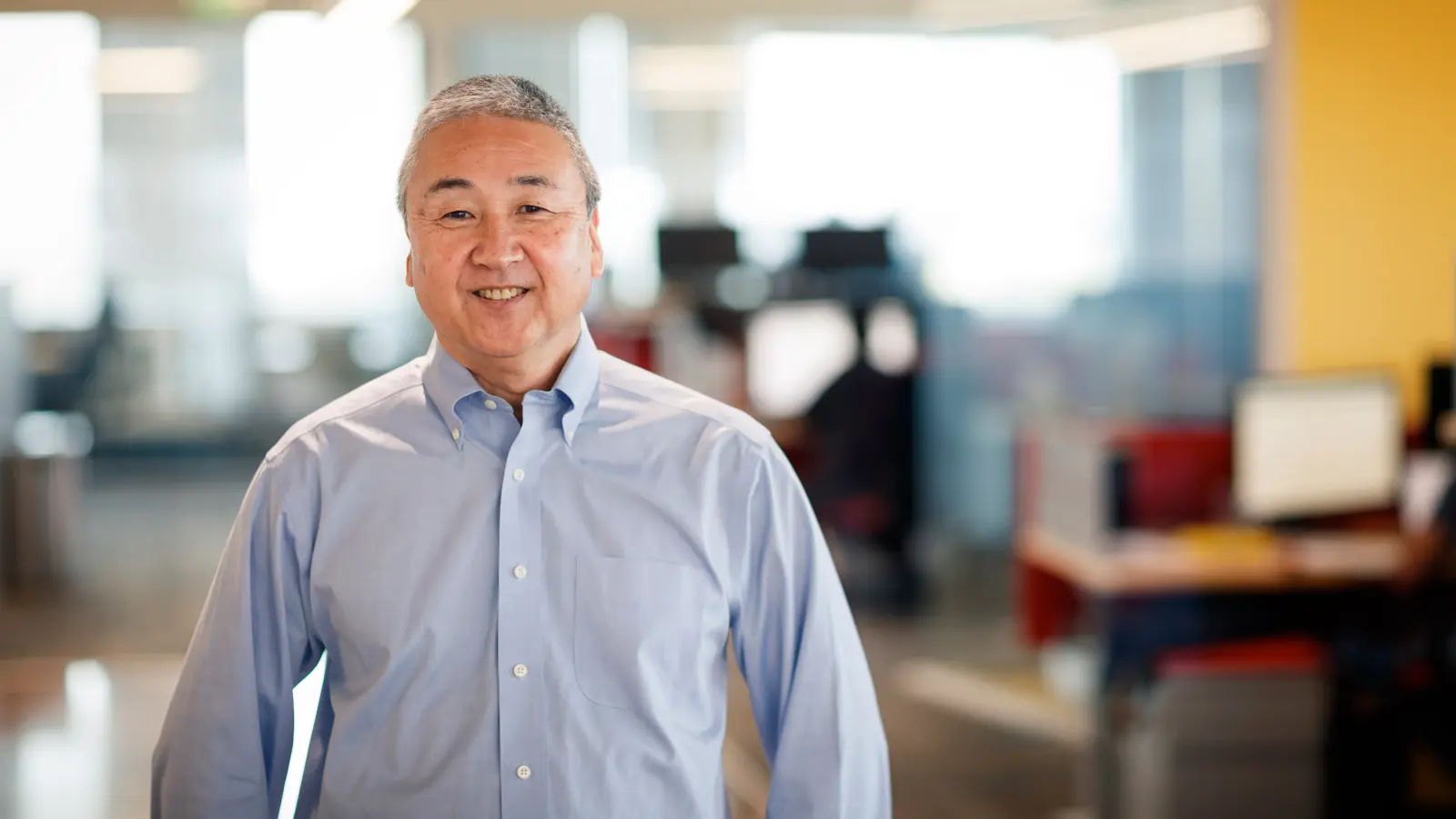 J. Stehle et al. (2014)
Silicon migration of through-holes in single- and poly-crystalline silicon membranes
J. Stehle, V.A. Hong, A. Feyh, G.J. O'Brien, G. Yama, O. Ambacher, B. Kim, T.W. Kenny
Solid-State Sensors, Actuators, and Microsystems Workshop, Hilton Head, p. 32-35 F. Purkl et al. (2013)
Serpentine geometry for enhanced performance of nanometer-thin platinum bolometers
F. Purkl, T. S. English, G. Yama, J. Provine, A. K. Samarao, A. Feyh, B. Kim, G. O'Brien, O. Ambacher, R. T. Howe, T. W. Kenny
The 17th International Conference on Solid-State Sensors, Actuators and Microsystems, p. 1507-1510 F. Purkl et al. (2013)
Sub-10 nanometer uncooled platinum bolometers via plasma enhanced atomic layer deposition
F. Purkl, T. English, G. Yama, J. Provine, A. K. Samarao, A. Feyh, G. O'Brien, O. Ambacher, R. T. Howe, T. W. Kenny
IEEE 26th International Conference on Micro Electro Mechanical Systems (MEMS), p. 185-188 E.J. Ng et al. (2012)
Ultra-stable epitaxial polysilicon resonators
E.J. Ng, S. Wang, D. Buchman, C.-F. Chiang, T.W. Kenny, H. Muenzel, M. Fuertsch, J. Marek, U.M. Gomez, G. Yama, G. O'Brien
Hilton Head, p. 271-274
Get in touch with me
Gary Yama
Senior Expert for MEMS Sensor Fabrication Processes