Dr. Koba Natroshvili
Research Scientist in Perception for Automated Driving, Guest Professor at the Free University of Georgia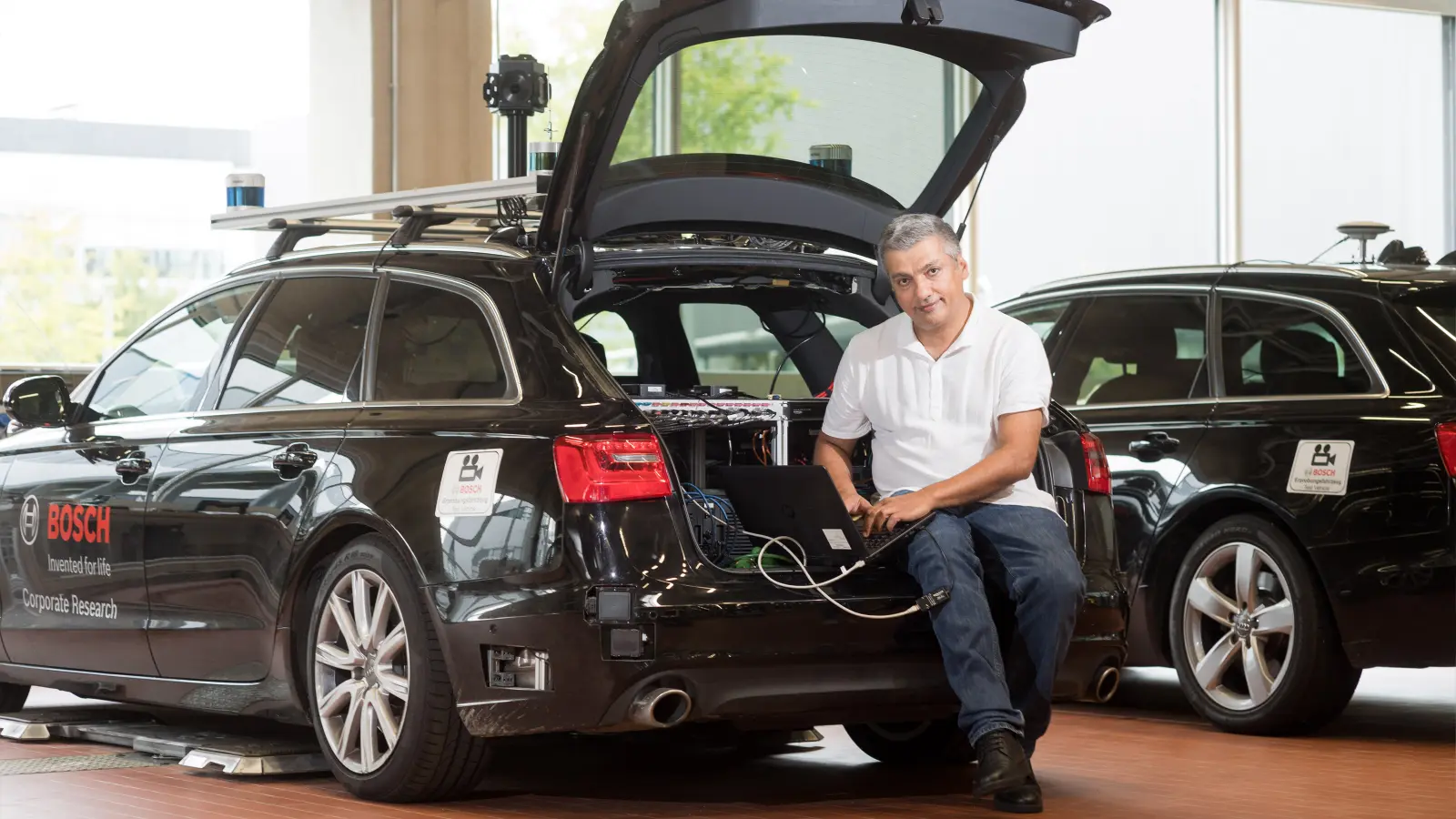 I have spent more than 20 years working on the different algorithms related to automated driving, including perception, motion planning and control, localization, etc. Currently, I'm investigating the very interesting and challenging field of anticipatory driving with deep learning. I have been a guest professor at the Free University in Tbilisi, Georgia (Institute of Mathematics and Applied Computer Science — MACS) since 2015. I give lectures in Computer Vision and Machine Learning. I am very proud of the fact that, over the course of 8 years, I have introduced the fascinating subject of machine learning to more than 800 students. In the past, I was often able to prove that "nothing is more practical than the result of the complex theory."
~40 journal and conference publications
~70 patents
Please tell us what fascinates you most about research.
Research is creating new knowledge — Neil Amstrong.
Automated driving includes algorithms in the interdisciplinary fields. We humans divide complex systems into modules and try to solve problems by interaction between these modules. In nature, we do not have these artificial borders and it is quite challenging to describe the behavior of the different systems in the proper way.
What makes research done at Bosch so special?
At Bosch, you meet brilliant people working in interdisciplinary fields.
We permanently listen to the voice of industry and our ideas can become the product in a very short period. The combination of academic and corporate research makes Bosch very special.
What research topics are you currently working on at Bosch?
Currently, I am concentrating on perception in automated driving.
Most of the deep learning algorithms in the perception field were initially developed for optical camera images. It is quite challenging to extend these algorithms to other automative sensors such as Radar, LiDAR or Ultrasonic. In Artificial Intelligence, we generally teach machines to behave like humans. To me, the most challenging task is to ensure that intelligent agents act both quickly and safely at all times.
What are the biggest scientific challenges in your field of research?
Developing concepts and solutions for automated driving that work efficiently, robustly and safely everywhere — even in unknown situations.
Motivating a young generation with the fascinating topics of AI.
How do the results of your research become part of solutions "Invented for life"?
Bosch automated driving solutions should save resources, help the environment, and make life for humans better and safer.
Since 2012
Senior Algorithm Architect, Intel Corporation: Algorithms for the Automotive Solutions Division, Intel patent committee member for several committees: Automated Driving, Artificial Intelligence and Computer Vision.
Intel High 5 Award from the Patent Office 6 times, Intel Germany President Award
2007
Senior Engineer, Algorithm Development, Harman International/Becker Automotive Systems GmbH: Algorithm implementations for Advanced Driver Assistance Systems
2004
Ph.D. research in the field of Bistatic Synthetic Aperture Radar Focusing.
Best Ph.D., IPP ZESS, 2006, ZESS (Center for Sensor Systems), University of Siegen, PhD, Radar Communications and Systems Technology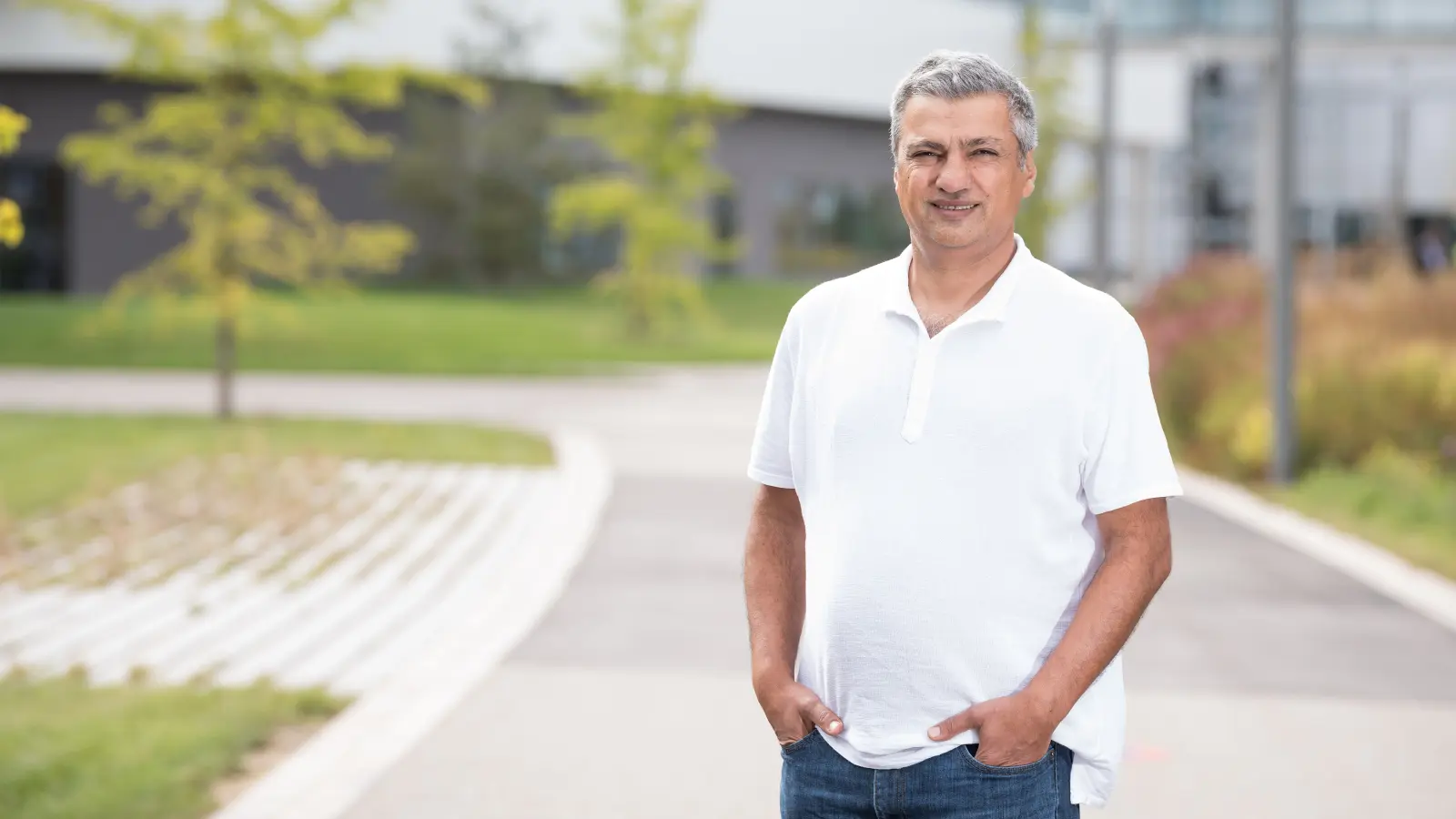 K. Natroshvili et al. (2006)
Focusing of general bistatic SAR configuration data with 2-D inverse scaled FFT
K Natroshvili, O Loffeld, H Nies, AM Ortiz, S Knedlik
IEEE Transactions on Geoscience and Remote Sensing 44 (10), 2718-2727 H. Nies et al. (2007)
Analysis and focusing of bistatic airborne SAR data
H Nies, O Loffeld, K Natroshvili
IEEE Transactions on Geoscience and Remote Sensing 45 (11), 3342-3349 J. Ender et al. (2006)
Bistatic exploration using spaceborne and airborne SAR sensors: a close collaboration between FGAN, ZESS, and FOMAAS
J Ender, J Klare, I Walterscheid, A Brenner, M Weiss, C Kirchner
IEEE International Symposium on Geoscience and Remote Sensing, 1828-1831 K. Natroshvili et al. (2005)
First steps to bistatic focusing
K Natroshvili, O Loffeld, H Nies, AM Ortiz, Proceedings
IEEE International Geoscience and Remote Sensing Symposium
Get in touch with me
Dr. Koba Natroshvili
Research Scientist in Perception for Automated Driving
Guest Professor at the Free University of Georgia