Gao Yu
Research and development of computer vision solutions and algorithms for IoT applications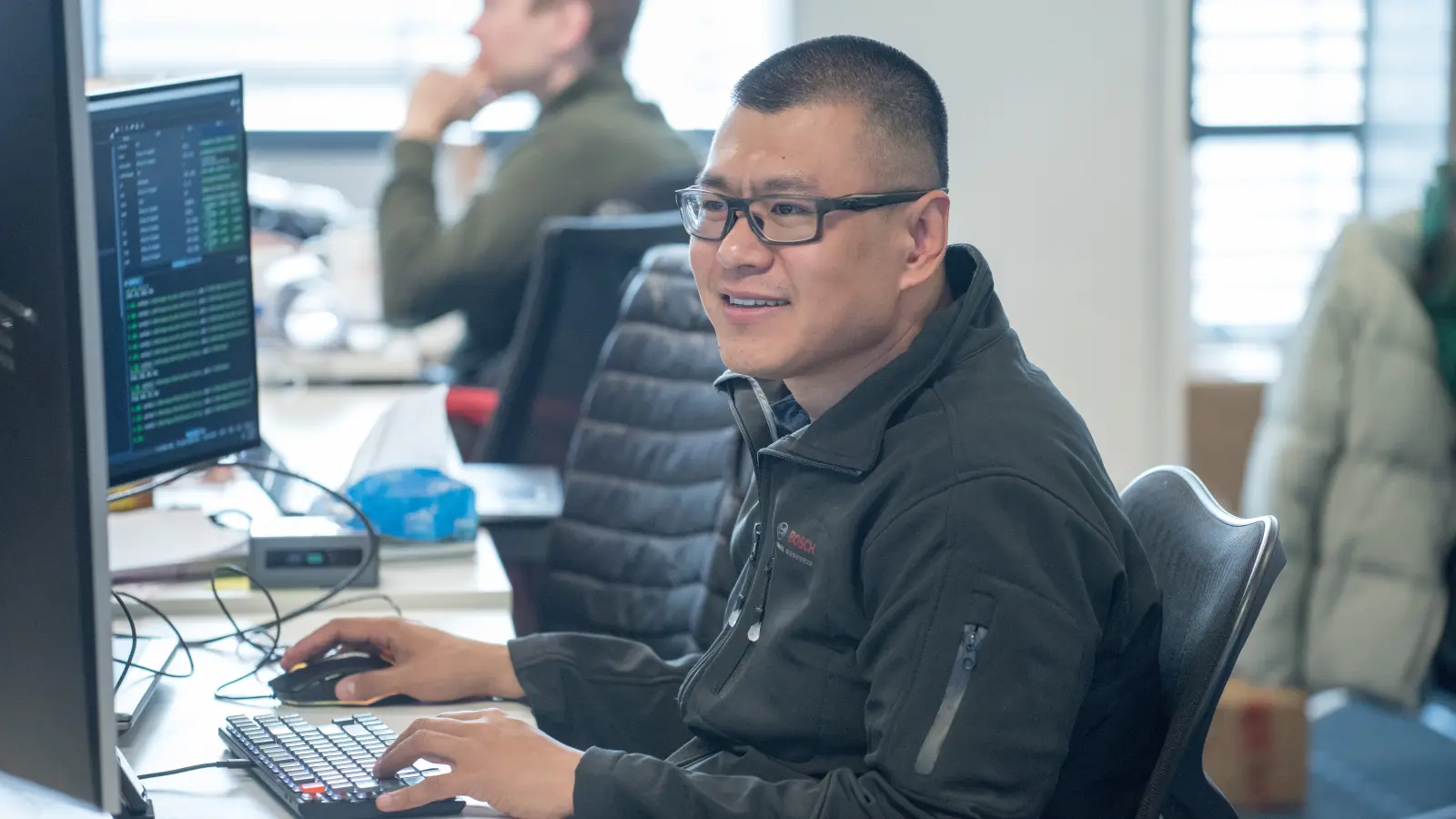 I specialize in image algorithms, and I joined Bosch Research China in 2018. Before joining Bosch Research, I worked in various fields, including automotive multimedia, industrial vision solutions, and surveillance systems. Thanks to the diversity within my research field, I have had the privilege to contribute to various vision-related topics, such as vision-based product traceability, autonomous driving vision, and industrial vision solutions. These experiences have enriched my perspective and honed my problem-solving skills.
My current focus areas include multimodal computer vision, metric learning, and domain adaptation. These techniques have the potential to significantly reduce the cost of training deep learning models, making autonomous driving technologies and other vision-related products more competitive in the marketplace.
Please tell us what fascinates you most about research.
The most fascinating thing for computer vision is the boosting of computer vision technology, especially with the rise of deep learning. Many problems such as facial recognition and object detection only had limited performance under several controlled experimental data sets 10 years ago, before I started working in this field. Now the performance for the computer vision algorithms for these topics is already applied in our daily lives.
What makes research done at Bosch so special?
The diversity in Bosch Research really broadens my horizons in the field of computer vision. Since several research fields are related to computer vision. We have projects and research topics relating to IoT, autonomous driving, and robotics, and my computer vision background can really be applied to various areas and solve different problems. For example, although most of my work is focused on IoT computer vision topics, I can also contribute to the local robotic research topics here, since I have a lot of experience related to the machine vision industry. I can also contribute to the autonomous driving topics here, as I have worked with vision topics related to car multimedia before.
What research topics are you currently working on at Bosch?
The current topic I'm working on is using computer vision methods to generate a unique digital ID for industrial parts such as injectors and consumer goods such as luxury bags.
What are the biggest scientific challenges in your field of research?
The topic of IoT gives us a chance to directly interact with potential customers. This also means our research-related topics directly face challenges from the end user. For example, the biggest challenges for image-based digital object ID include how to keep the balance between accuracy and the user's experience since the appearance of an object varies under different viewing angles and lighting conditions but the queries from the end user usually only contain one image taken on a cell phone from a random angle and in random lighting conditions.
How do the results of your research become part of solutions "Invented for life"?
To make the research results easy to use and easy to access for the customer, the results of my research become part of solutions "Invented for life". Thanks to the team, we scaled down our vision solution to fit the 'WeChat mini program' (most popular social network platform in China). As a result, the customer can experience the capabilities of our solution without installing another app. We are also exploring the possibilities for running machine-learning-based computer vision algorithms on the 'WeChat mini program' to offer more a user-friendly approach for our solution.
Since 2019
Research engineer / Research and development of computer vision solutions and algorithms for IoT applications at Bosch CR/RIX-AP
2017
Senior system engineer / Developing computer vision related topics for surround view system in Bosch CM
2015
Vision solution engineer / Designing machine vision solutions and computer vision algorithms for consumer electronics industry in COGNEX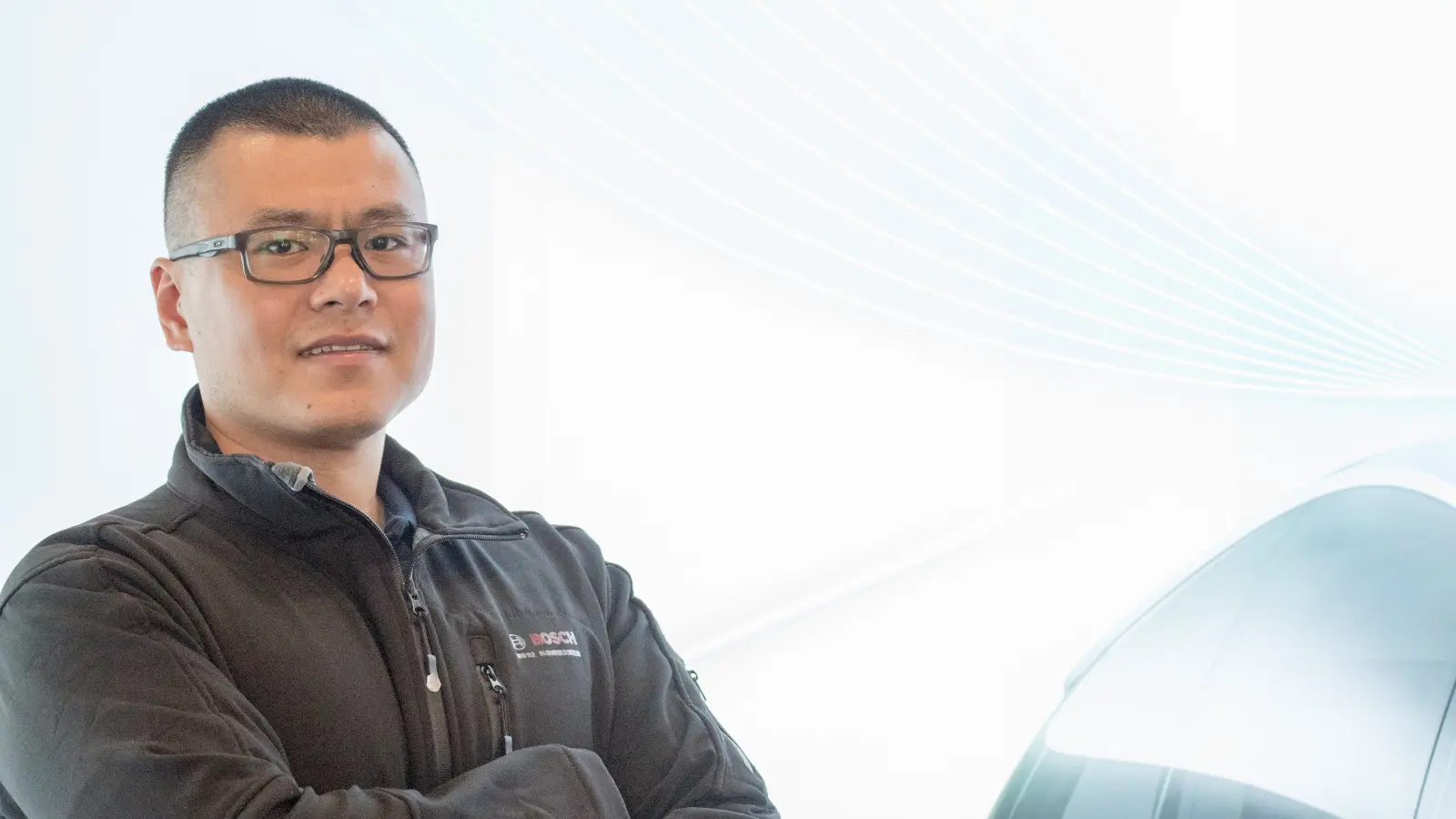 Patents
14 patents for computer vision related topics from 2018 Yulong Yan, Zhuo Zou, Hui Xie, Yu Gao, Lirong Zheng (2020)
IEEE Internet of Things Journal
Get in touch with me
Gao Yu
Research and development of computer vision solutions and algorithms for IoT applications