Dr. Steffen Knoop
System development for automated driving: involved in shaping tomorrow's mobility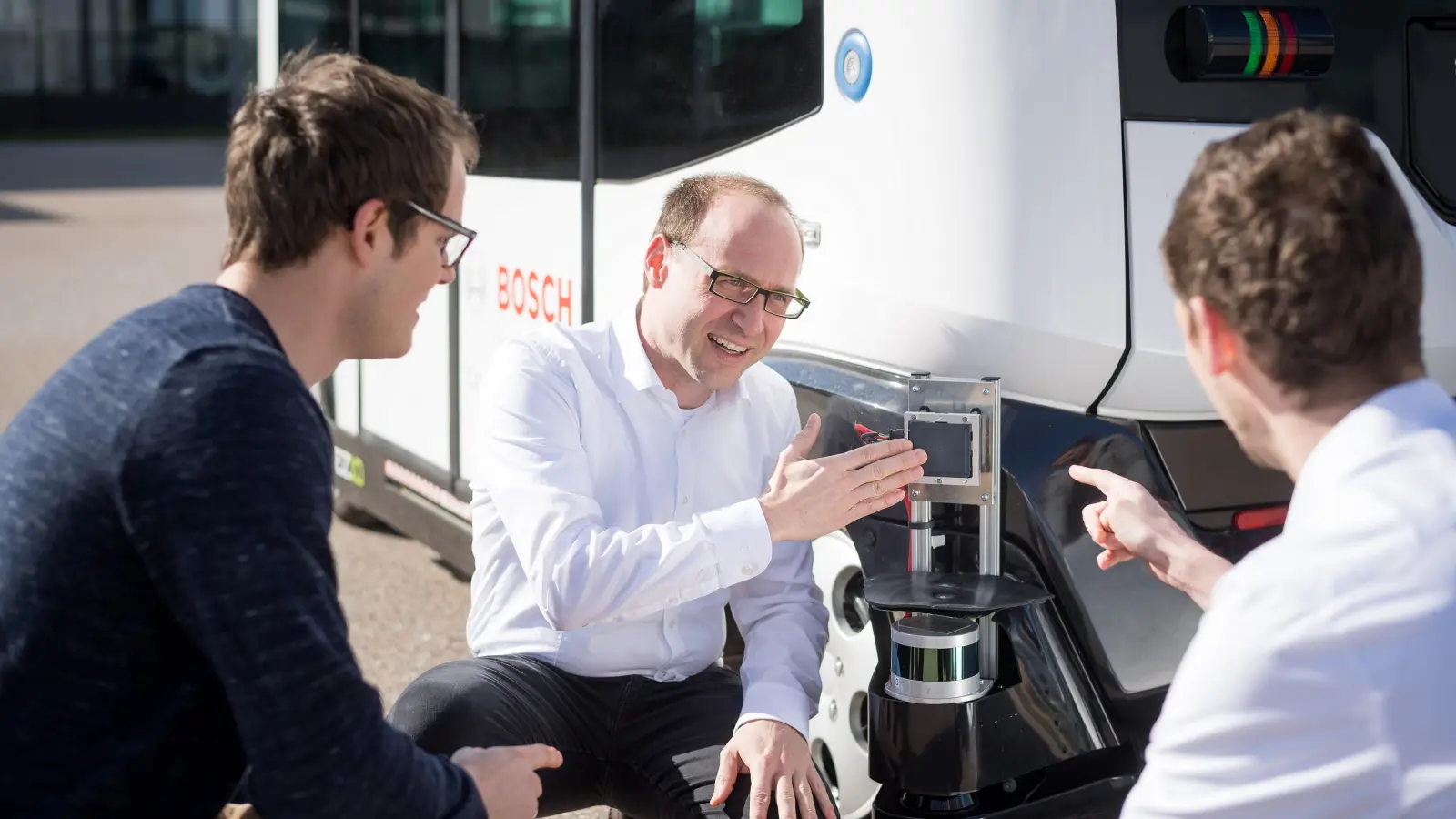 As Project Leader, I work on solutions for automated driving.
I find it particularly exciting to look at the entire process chain from surround sensors and digital maps through perception and planning to actuator technology. Understanding and modeling these functional correlations in depth and testing them as prototypes is a core aspect of my work.
After completing a doctorate in robotics, I started to research driver assistance functions at Bosch in 2008. My work on automated vehicles – mobile robots – now brings me full circle.
Advance developer of driver assistance, Development of video- and radar-based driver assistance functions, Bosch Research

Research associate, Robotics, University of Karlsruhe, Professorship of R. Dillmann

Guest researcher, KTH Stockholm, Research group of H. Christensen Michael Bolle et al. (2017)
Early level 4/5 automation by restriction of the use-case
Michael Bolle, Steffen Knoop, Frank Niewels, Thomas Schamm
17. Internationales Stuttgarter Symposium pp 531-545 Steffen Knoop et al. (2009)
Fusion of 2D and 3D sensor data for articulated body tracking
Steffen Knoop, Stefan Vacek, Rüdiger Dillmann
Robotics and Autonomous Systems Vol. 57 Sven R Schmidt-Rohr et al. (2008)
Reasoning for a multi-modal service robot considering uncertainty in human-robot interaction
Sven R Schmidt-Rohr, Steffen Knoop, Martin Lösch, Rüdiger Dillmann
Proceedings of the 3rd ACM/IEEE international conference on Human robot interaction Steffen Knoop et al. (2008)
From abstract task knowledge to executable robot programs
Steffen Knoop, Michael Pardowitz, Rüdiger Dillmann
Journal of Intelligent and Robotic Systems Vol. 52
Interview with Dr. Steffen Knoop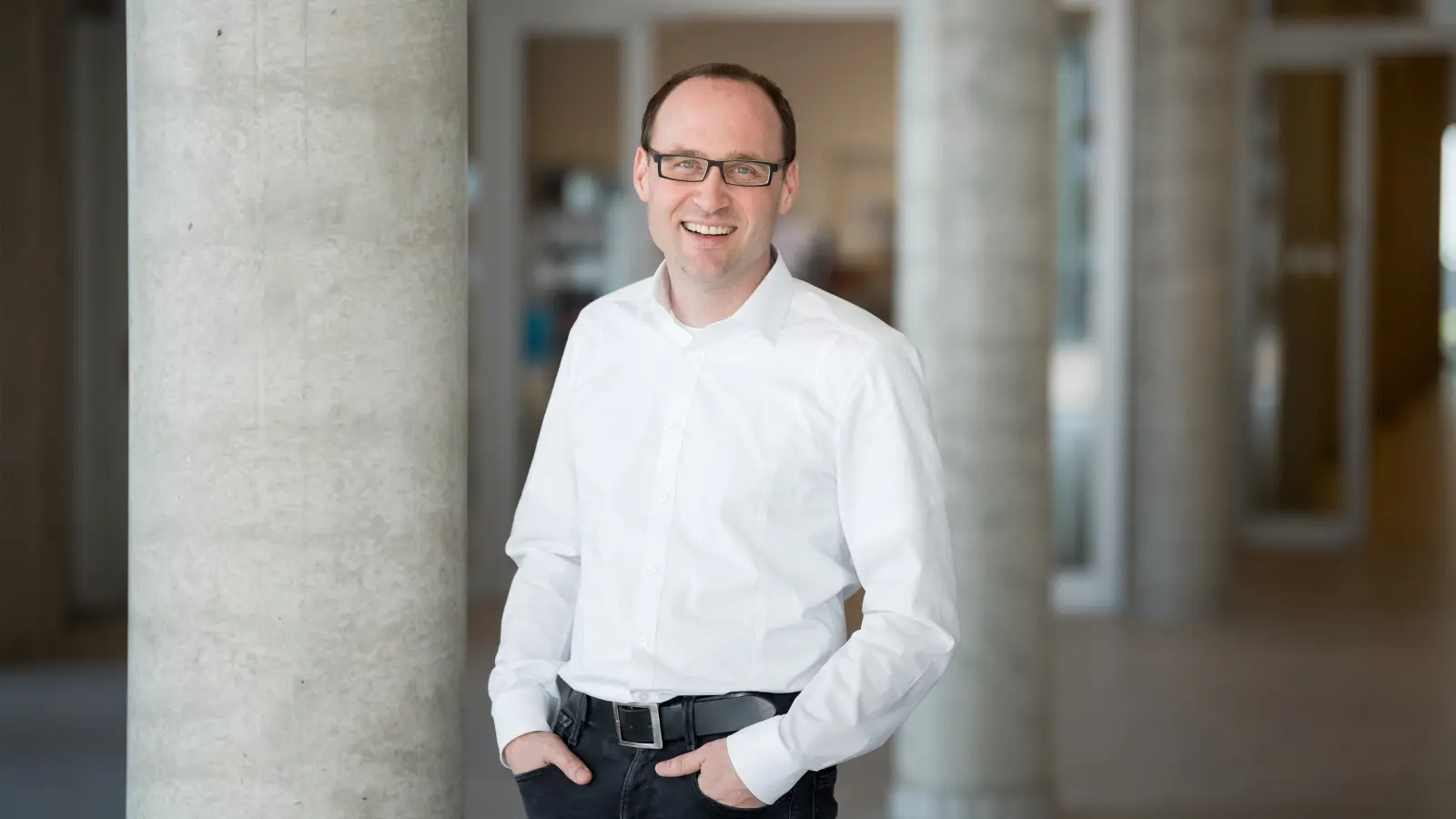 Project Leader Automated Driving
Please tell us what fascinates you most about research.
As researchers, we develop new ideas, concepts, approaches and solutions. To this aim, we develop an in-depth understanding of the respective correlations without losing sight of the big picture. We experience this range every day within the scope of our research activities. I am inspired by putting ideas and concepts into context and challenging the status quo.
What makes research done at Bosch so special?
Interdisciplinary work! For all of our activities related to automated driving, our team collaborates with outstanding experts from the areas of robotics, sensor development and image processing, as well as future research and methods development, whereby I am particularly attracted by the combination of academic topics and the potential of my work driving and enabling real products.
I experience a very open atmosphere at Bosch Research, one which is distinguished by great mutual trust and a freedom to integrate and push individual ideas.
What research topics are you currently working on at Bosch?
For me, automated driving is one of the most exciting research fields today and one to which contributions are made by a wide variety of disciplines. During the course of my everyday routines, I concentrate on the process chain comprising sensors, localization, perception and fusion, planning, and digital map. One essential challenge during this process is to design the systems to be both performant and safe right from the start.
What are the biggest scientific challenges in your field of research?
The greatest challenge in the development of automated driving is to enable the step from monitored assistance systems to driverless vehicles: autonomous participation in road traffic requires progress in the areas of sensors, algorithms, e.g. perception and planning, but also considerable changes with regard to social perception and legislation. This necessitates not only achieving the safety and robustness of the systems but also verification thereof.
How do the results of your research become part of solutions "Invented for life"?
I am developing systems and components of automated driving for applications in the public transport of people and goods. Accordingly, I am involved in transforming mobility and contributing toward solving the major challenges for society associated with traffic today.
Get in touch with me
Dr. Steffen Knoop
Project Leader Automated Driving